It seems only natural Myrtle Beach should join the short course craze.
The lot across the street from Myrtle Beach International Airport has been unused since 2017. But by this fall, it will once again be home to an 18-hole, par three course at the end of the runway—one with lights for nighttime play, music, craft beers, and drink holders on greens and tees.
The Aero Club is expected to open in late September, drawing inspiration from successful short courses like The Cradle at the Pinehurst Resort in neighboring North Carolina. "We're looking at some of the things they're doing to bring the same fun atmosphere to Myrtle Beach," says Chip Smith, the managing partner of Atlantic Golf Management, which is overseeing the rebirth of the former Midway Par 3 and also operates the nearby Whispering Pines Golf Course for the city of Myrtle Beach.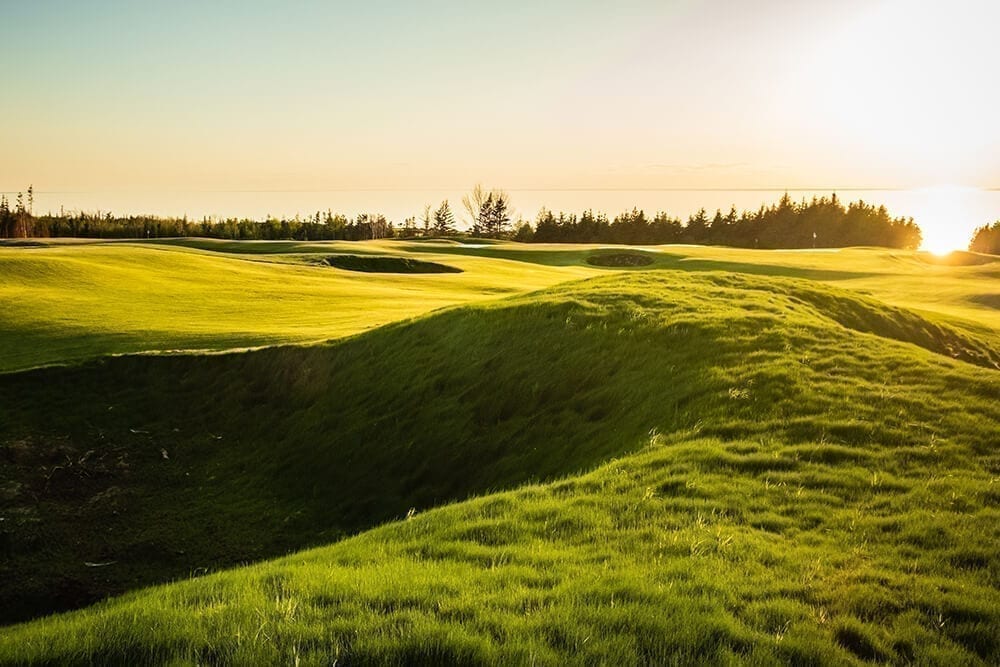 The par three course at Myrtle Beach is among the latest additions to a growing lineup of short but sweet options at golf destinations across the country. A 14-hole par three layout called "QuickSands" is opening for preview play later this year at Gamble Sands in Eastern Washington, while Forest Dunes in Northern Michigan, Destination Kohler in Wisconsin ("The Baths"), and Cabot Cape Breton in Nova Scotia ("The Nest") are all unveiling 10-hole short courses. Tiger Woods is currently working on the new short course at Pebble Beach that will include a replica of the California resort's iconic par-three seventh hole.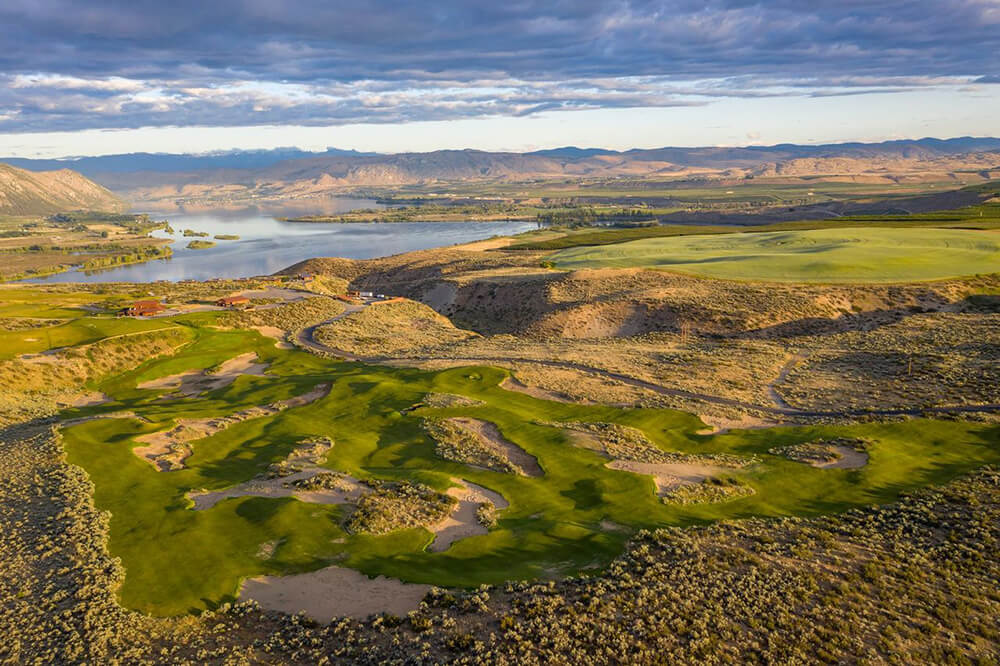 "Short courses have all too often been an afterthought—squeezed into a corner or maybe not even designed by an architect," says David McLay Kidd, who built the original courses at Bandon Dunes and Gamble Sands and is now putting the finishing touches on QuickSands. "But what we've seen over the last dozen years is these short courses are a real thing. They're being designed by the world's best designers, given top billing, best pieces of land, and big budgets. So, they are a major component to add on to the main course—the appetizer or the dessert in a lot of cases."
McLay Kidd has seen firsthand the popularity of par three courses like Bandon Preserve (13 holes) and The Sandbox (17 holes) at destination golf resorts like Bandon Dunes and Sand Valley, respectively. To take his course a step further in the fun department, he enlisted the help of the company that designs sound systems for Disney's theme parks. QuickSands will feature a music system laid out like irrigation, with dozens of hidden, inground speakers spread evenly throughout the 25-acre course, which features holes that range in length from 60 to 160 yards.
"Whatever is playing, you have a pretty standard volume throughout," McLay Kidd says. "If you've got the Eagles playing in the background, you could sing along with it through the entire track and never miss a beat."
There's even a cocktail bar in the middle of the QuickSands course, with a restroom buried underneath the sand dune it's built upon.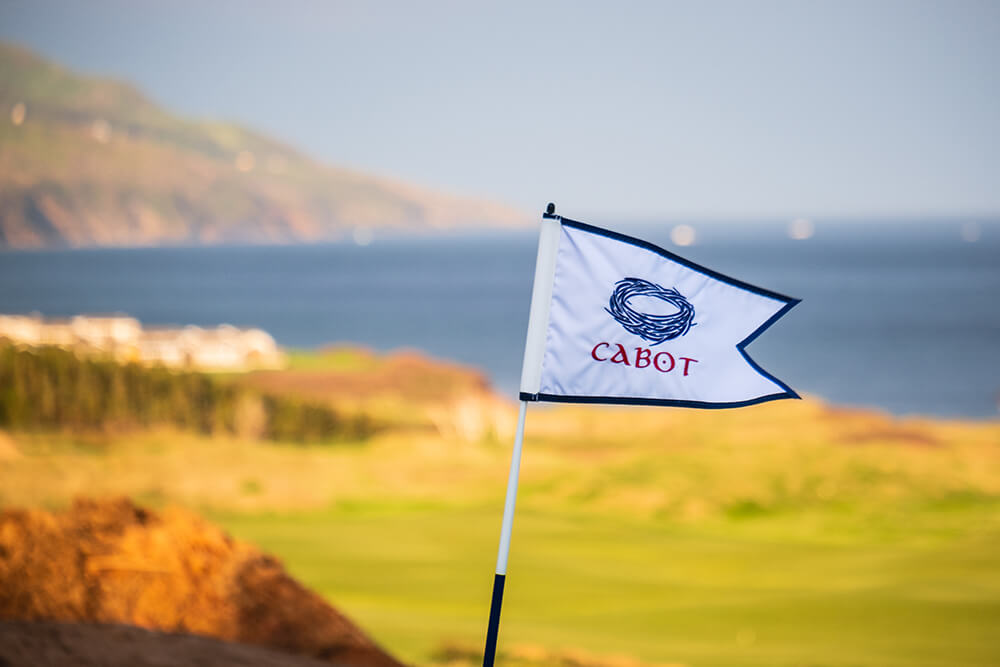 The new Myrtle Beach par three, which ties into the history of the city's old Air Force base with plaques honoring 18 former wing commanders, will also have a bar on the course in addition to its main social hub in the 17,000-square-foot clubhouse.
"With there being so much golf here, this is the perfect fit," Smith says. "The days of guys going on trips and playing 36 (holes a day) is getting less common. This is a nice alternative. You can have a drink or two, have some fun betting, there's music on every hole, and it's lighted. We think we've got a fun alternative that will reach not only the golfer in Myrtle Beach, but the younger demo who might need to get home to family and kids."
At Cabot, "The Nest" joins the resort's two 18-hole courses, providing a shorter alternative for golfers who don't have the time or desire to play a full round, as well as an engaging option for couples and families.
It's a similar story at Forest Dunes, where the new 957-yard short course—featuring firm, fast holes measuring between 50 and 155 yards—complements the main course and the resort's reversible "Loop." The layout was designed by Riley Johns and Keith Rhebb (of Winter Park 9 fame), and owner Lew Thompson envisions a fun, welcoming venue where groups of eight players might play barefoot while listening to their favorite tunes.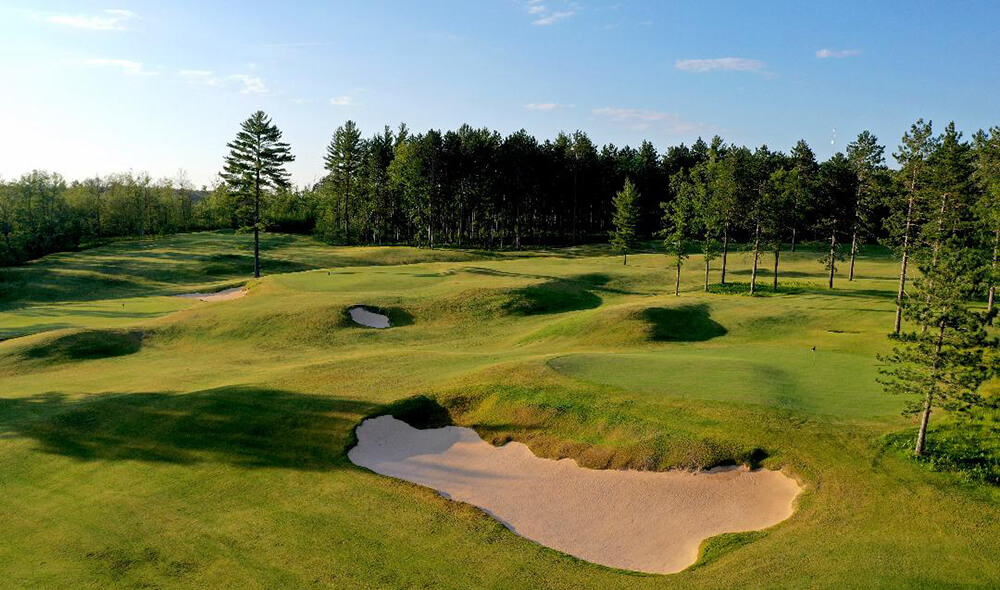 "(This) is going to bring a new life and energy to the property," Thompson said, aptly summing up the recent short course movement. "It's going to bring people together and make their time more enjoyable."
What do you think of short courses? Let us know in the comment section?