When you're on a golf course, there's something you can't help but notice on every single hole: the tee-markers.
From the most ragged of munis to Augusta National, golf courses have their own unique identifiers signifying where one needs to tee off—part of the universal language of the game. It's a little thing, but a good tee-marker could always make it into the conversation around what was a highlight about a particular course.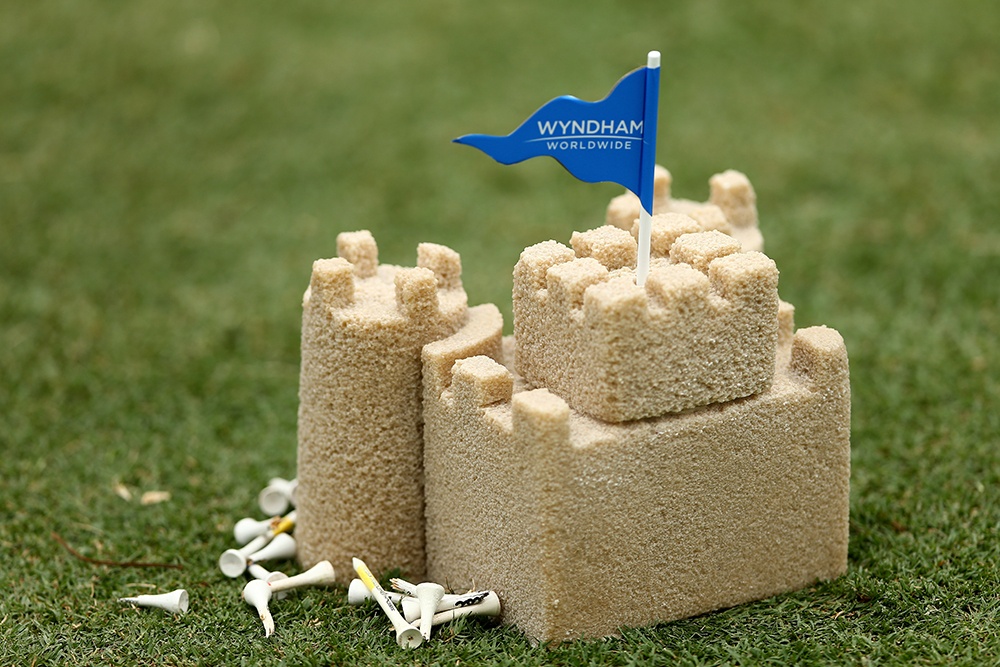 Take Sand Valley's 17-hole par-3 course, the Sandbox. Its tee-markers just so happen to be upside-down trowels—the perfect item for playing in the sand, and undeniably clever for its golf course namesake.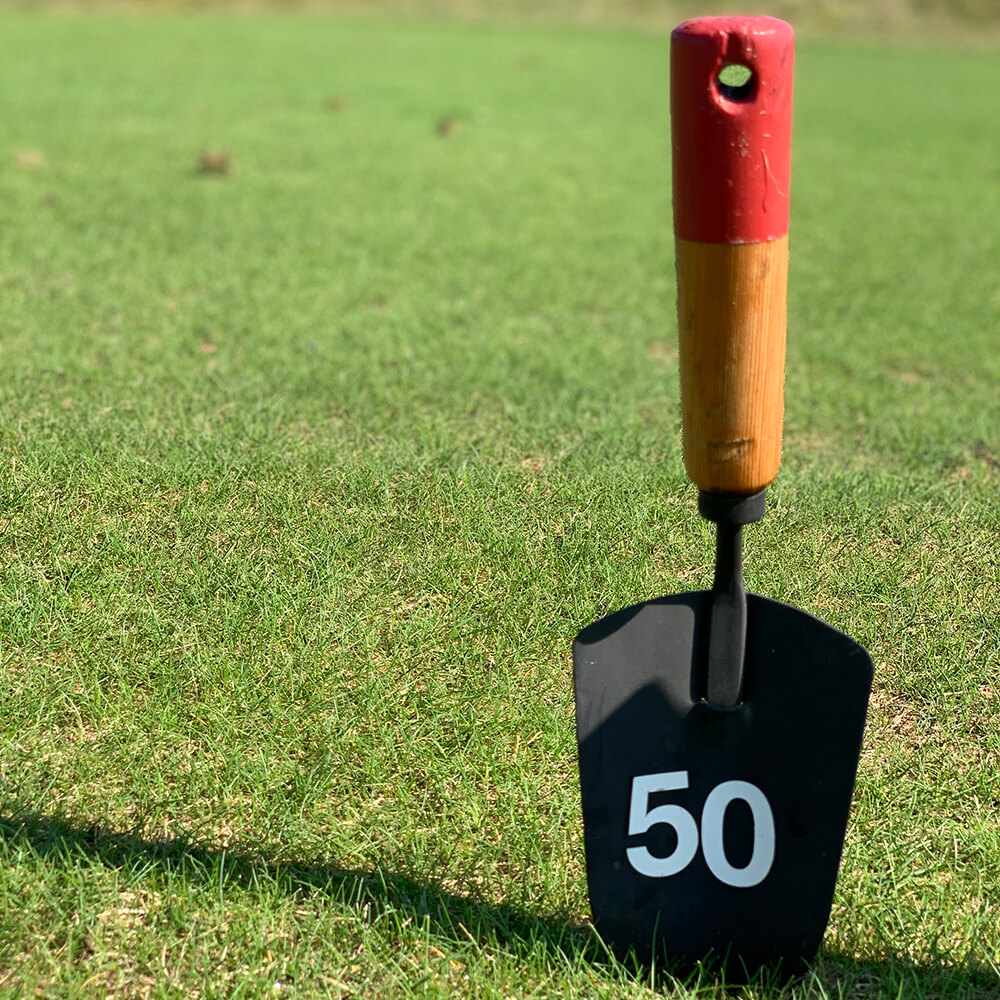 Here we count down the best tee-markers in the professional game—as the LPGA and PGA Tour both are chock-full, week-after-week, with some fun ways to tell players where they need to hit.
John Deere Classic
The miniature John Deere tractors, excavators, and more are so coveted and so absolutely perfect for the event that volunteers reportedly are assigned to bring the tee markers inside after the final group of the day in order to protect them from greedy fans that want to take them home.
View this post on Instagram
Valspar Championship
Sometimes simplicity is the best decision, and in the case of paint company Valspar, what else would they need to use for tee-markers but a can of paint? There is absolutely no doubt to viewers wondering what this company makes and sells. It may not be exciting, but it definitely elicits a smile—and it most definitely works.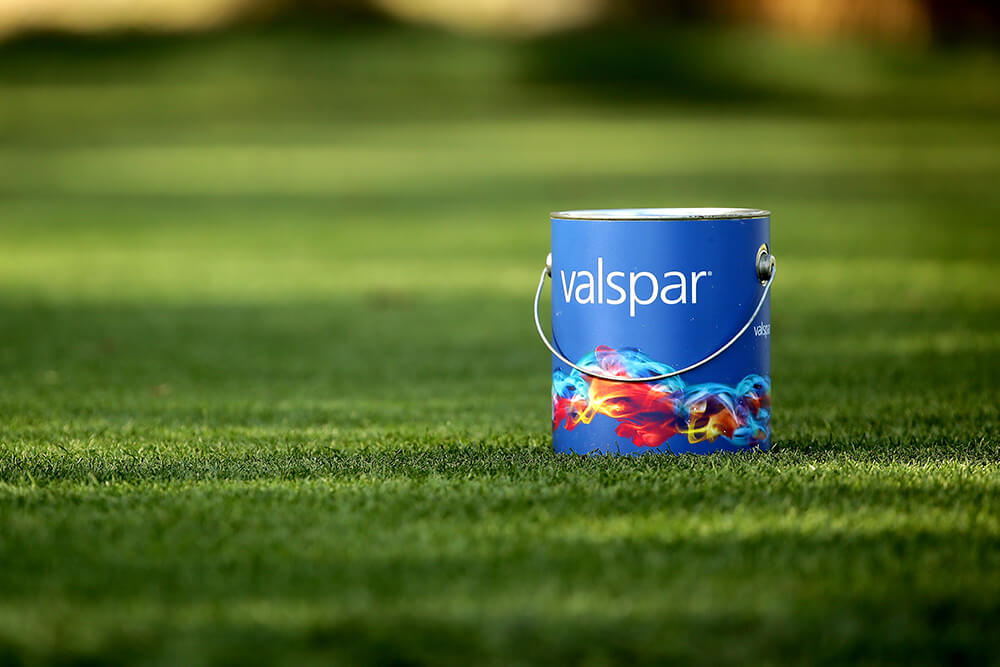 Hero Indian Open
The shrunken-down motorcycles used for this European Tour event at the Gary Player-designed DLF Golf and Country Club are extremely cool. Hero MotoCorp is an Indian motorcycle and scooter manufacturer, so these minibikes are the perfect way to showcase the brand's product at the national open golf championship of India.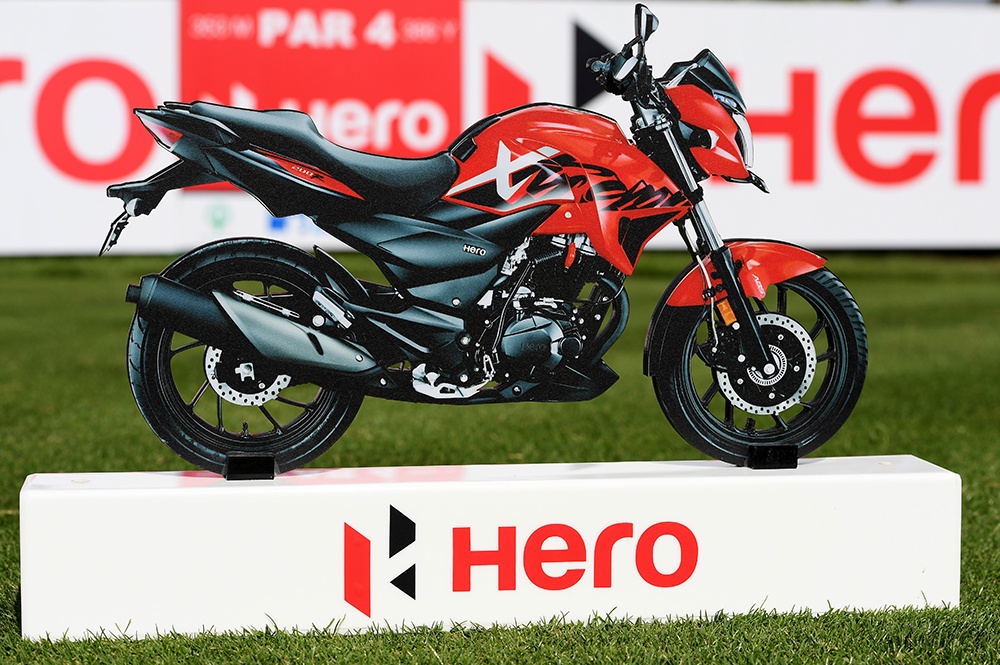 WGC-FedEx St. Jude Invitational
From bikes to trucks—the World Golf Championship sponsored by FedEx continues its longstanding tradition of using FedEx freight trucks as its tee-markers. Over the course of the PGA Tour season we hear a lot about FedEx—the sponsor of the season-long FedEx Cup points race—but only one week a year do we get to see FedEx deliver these very cool tiny trucks.
View this post on Instagram
TOUR Championship
Coca-Cola has sponsored the longtime finale to wrap up the PGA Tour's season at East Lake in Atlanta. The event—a dramatic 30-man shootout for $15 million—has also featured some pretty neat tee-markers: six packs of glass bottles of Coke.
View this post on Instagram
Safeway Open
While there have been variations of the miniature shopping cart at different events across the LPGA, Korn Ferry, and PGA Tours in the past, the Safeway Open (an American grocery store chain) in Napa, Calif., does it the best to start the wraparound PGA Tour season.
View this post on Instagram
ANA Inspiration
The (usual) first major on the LPGA Tour schedule also deserves some major props for its tee-marker: a fabulous shrunken version of one of ANA's big jets. ANA (All Nippon Airways) is the largest airline in Japan and has sponsored the LPGA's Dinah Shore major since 2015.
View this post on Instagram
Wyndham Championship
One of the highlights of the Wyndham Championship each year is seeing the gigantic sandcastle built just outside the clubhouse at Sedgefield Country Club. In years past, the hotel chain sponsor has inspired golfers and viewers alike with its creative tee-markers (Tiki huts, Muskoka chairs and beach umbrella, and beach balls, to name a few). But the most impressive were their miniature sandcastles.
View this post on Instagram
Barbasol Championship
Talk about another company that's gone with the less-is-more approach: the PGA Tour's Barbasol Championship uses, what else, cans of shaving cream for tee-markers. Barbasol, a more-than-100-year-old company based in Indianapolis, makes aftershave, razors, and of course, shaving cream. It was a no-brainer to use the company's most beloved product on the tee.
View this post on Instagram
What are your favorite tee-markers in the game? Give us your scoop in the comment section.