Golf balls have always been the core of OnCore Golf's business—pun intended—but diversification was a fait accompli with Keith Blakely's involvement.
Blakely is the Chairman and CEO of OnCore, having started (and initially funded) the company about a decade ago along with his son, Bret, and his son's friend, Steve Coulton. A serial entrepreneur and investor with a background in advanced materials and nanotechnology, the elder Blakely helped start around a dozen companies prior to OnCore.

Yes, it's safe to lump the Buffalo, N.Y.-based company into the small but growing group of golf ball brands with predominantly a direct-to-consumer model that are challenging the game's traditional retail model. Names like Snell, Vice, and Cut are carving out a niche in a market worth $1.5 billion annually.
But OnCore, and Blakely, are thinking bigger.

There's the company's GPS-embedded "Genius Ball" that's been in development for several years; the $30 million Topgolf-like sports and entertainment complex that OnCore has proposed and raised funds for along the Buffalo River (Bills quarterback Josh Allen is among the investors); and swing analysis software that powers its new Golf Boost AI instructional app. Indeed, OnCore has positioned itself as a golf ball and technology company.
It's been the modus operandi in every successful business in which Blakely has been involved: managing the synergy between different technologies, products, or markets to see how they fit together and potentially complement one another.
"A lot of businesses say you have to do one thing and do it well," says Blakely, who has been a venture investor in software, water purification, and medical device companies. "The problem can be if it doesn't work, takes too long, or isn't able to reach critical mass, then you have nothing. If you diversify a bit, you are presented with opportunities for success with what you originally set out to do."
Take the GolfBoost AI app, which potentially gives OnCore a direct connection to a bigger pool of golfers who are trying to get better at the game.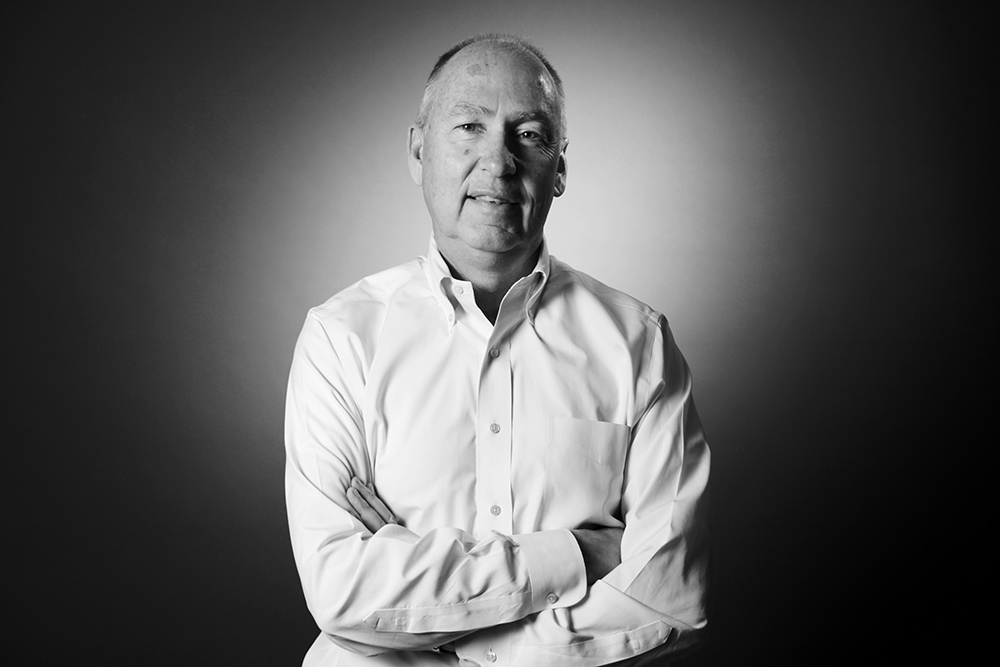 "And I know if they use my golf balls, they'll be better," notes Blakely. "It creates an interesting benefit that has nothing to do with monthly subscription fees and purchases."
Other companies offering swing analysis and instruction have approached OnCore about integrating its technology that takes AI image analysis and matches it up with a universal swing model developed in consultation with more than 20 PGA golf instructors, as well as a specific model that a consumer may want to apply to a golf swing.
"We'd like it to be used by as many people as are offering golf instruction out there," says Blakely. "Anybody who has an app who wants to offer swing analysis and customize it with downloadable tips, drills, exercises, we'll be able to partner with."
And speaking of diverse, OnCore has assembled a varied group of financial backers and investors in the past few years, from billionaire brokerage fund founder Charles Schwab to Hall of Fame golfer Gary Player and Dallas Cowboys Pro Bowl running back Ezekiel Elliott. The recent partnership with Elliott is a fitting one given that OnCore got its first big break through an NFL connection in 2011 when it was selected as the official ball sponsor of a celebrity golf tournament run in Anguilla by former Buffalo Bills lineman Ruben Brown.

At the time, OnCore was known for a hollow metal core ball that prompted the USGA to rewrite its rules governing golf ball construction for just the second time in almost 100 years. The hollow core ball has gone the way of Nike's Sasquatch driver, but its legacy lives on in the latest offerings: disruptive and high-performance tech at an affordable price made possible by OnCore's direct-to-consumer model.
As with some other companies that eschew traditional retail channels for consumable products, the coronavirus pandemic has actually been a positive for OnCore. Sales are up more than 100 percent year-over-year—and that's just golf balls. The company obviously has a lot more going on, which gives Blakely encouragement as he looks to the future.
"People will be paying more and more attention to the brands that they may not have heard about three to five years ago," Blakely says. "Whether it's due to easier access to information or more time spent on Google searches, the exposure to alternative brands and the ability to quickly read reviews on non-traditional supplier names is going to make the consumer a more receptive one. We certainly seem to be experiencing that."