Golf is truly a global game, with courses spread across 209 of the world's 249 countries—from American Samoa to Zimbabwe. There's even a nine-hole golf course on remote Christmas Island in the Indian Ocean, a volunteer-run tropical layout that usually has more red land crabs on its fairway than golfers. 
Still, the sport is fairly concentrated, with 78 percent of the world's golf supply spread among ten countries, according to the R&A's latest Golf Around the World report.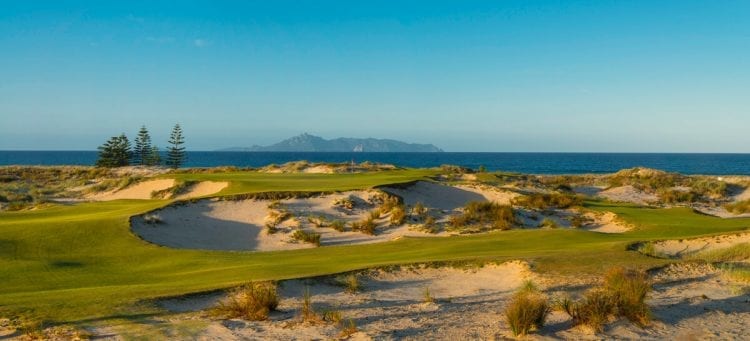 While the U.S. has more than five times as many golf courses as any other country (almost 16,700 in total), the rest of the Top 10 probably won't come as much of a surprise to most avid golfers. Japan is second with 3,169 courses, followed by Canada, England, and Australia. Rounding out the Top 10 are Germany, France, South Korea, Sweden, and Scotland, with China, Spain, Ireland, and South Africa just behind.
But what are some of the most underrated golf countries in the world?
Here's a quick look at a handful of countries that might not have the quantity, but the quality is unquestionably there when it comes to golf. Which ones would you add to the list?
Vietnam
There may not be a faster-growing golf market in the world than Vietnam, which has 78 courses plus another 43 in varying stages of development. American golf architect Brian Curley, who spent more than 20 years building courses on challenging terrain in China, says the sandy and dramatic Vietnamese landscape is "like a dream" by comparison. The most recent of his five completed courses in the country is FLC Quong Binh, which stretches across soaring sand dunes along the South China Sea. Curley and his partner, Lee Schmidt, potentially have more than 20 more courses in the Vietnam pipeline if the economy holds. Nick Faldo's impressive Laguna Golf Lang Co championship course features ocean views aplenty and an amphitheater-like mountainous backdrop. It's a central part of a resort in Central Vietnam that has several world-class hotel brands and an idyllic beachfront. It recently began offering a Vietnam Golf Coast Escape package featuring rounds at Ba Na Hills and Montgomerie Links in addition to Faldo's signature course.
Morocco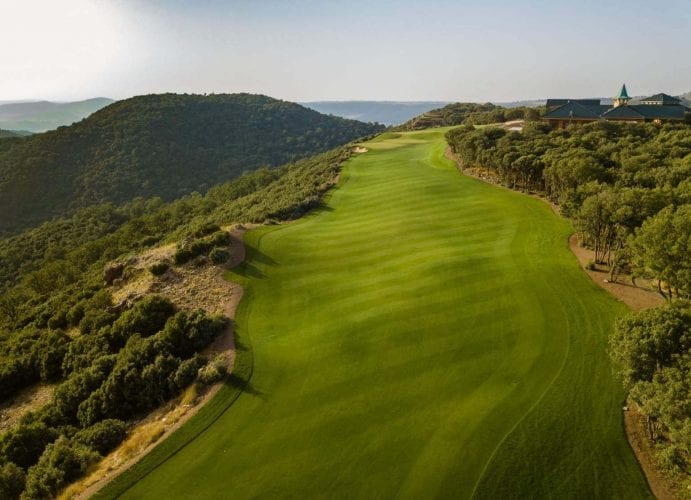 A whopping 52 percent of Africa's golf courses are located in South Africa, but the continent's second-richest country in terms of overall supply is Morocco. Stretched along the coastline of the Atlantic Ocean through the Strait of Gibraltar and into the Mediterranean Sea, Morocco has a rich golf tradition that dates back more than a century. Many of its 56 courses are located near Marrakech and coastal cities such as Agadir, Casablanca, Rabat, and Tangier. The European Tour's Trophee Hassan II tournament is hosted by the Moroccan Royal Family and is played at the Red Course at Royal Golf Dar Es Salam, which Robert Trent Jones was commissioned to build in the 1960s. East of Morocco's historic walled capital city of Rabat is an inland alpine retreat with a different kind of golf course, a mountain layout built by Jack Nicklaus at the Michlifen Resort & Country Club. Sitting atop a plateau with a dramatic escarpment overlooking a deep valley, the heavily forested course features three striking holes (including the final two) that are spectacularly situated on the edge of a 3,000-foot drop off.
Iceland
Greenland sounds like it should be a better fit for golf than Iceland, but midnight golf, sprawling lava fields and spouting geysers make golf in Iceland an adventure you're not likely to forget. There are 75 golf courses in Iceland, the majority of which are nine holes. But during the summer months of June and July, when the country experiences 24 hours of sunlight every day, you'll have plenty of time try to squeeze in as many holes as possible on courses mostly modeled off classic Scottish links. There are breathtaking mountain and ocean views, whether you're playing near Reykjavik or a charming fishing village, and while Iceland has a short golf season (May through September), it also boasts a devoted golfer base. Iceland is reputed to have more golf courses per capita than any other country in the world, from Westman Islands Golf Club on a volcanic island reachable by a 30-minute ferry ride to Geysir Golf Course that sits just a tee shot away from a world-renowned geothermal spring that attracts almost a half-million visitors a year. On the inward holes, players are guaranteed to witness at least one eruption. Memorable, indeed. 
New Zealand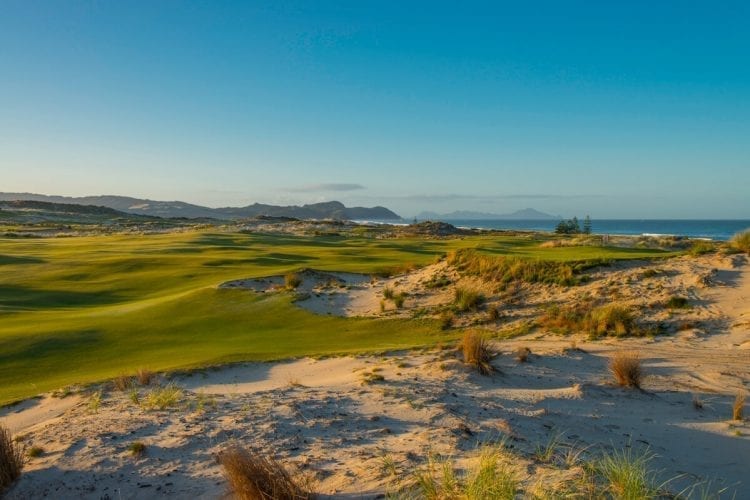 New Zealand has the most golf courses of any country in this group—418 in total—and the island country's awe-inspiring landscape provides a rich palette for golf course design. There's a decidedly British influence on golf in New Zealand, where settlement dates back to 1789, but a host of dramatic courses built recently have brought worldwide acclaim. Maybe not quite as much attention as much as "The Lord of the Rings" did, but snowy mountains, alpine lakes, cliffs, fjords, forests, and beaches contribute to unmatched vistas at layouts like Tara Iti, Cape Kidnappers, Kauri Cliffs, and Jack's Point, all of which have been ranked among the top courses in the world. But the incredible wealth of golf goes much deeper, including the Alister MacKenzie-designed Titirangi just 30 minutes from Auckland's Sky Tower and Paraparaumu Beach Golf Club, which has hosted 12 New Zealand Opens, and when it comes to the golfers themselves, there's no more popular participation sport in the country.
Portugal
Bordering Spain on the Iberian Peninsula, Portugal is renowned for its global and architectural influence around the globe. Portugal's beaches, particularly those on the beautiful Algarve coast, are a huge draw for travelers and its golf is strong in its own right, with a bounty of courses that are fit for a postcard. Oitavos Dunes near Lisbon is a rugged, natural beauty on elevated land that peers down on the Atlantic Ocean at every turn and has been ranked among the top 100 courses in the world. Arnold Palmer (Oceanico Courses) and Jack Nicklaus (Monte Rei Golf Club) have both designed highly-acclaimed layouts in Portugal, but the country's most picturesque hole may be at Vale do Lobo's Royal Course. The par-three 16th hole is one of the most well-known in all of Europe, with a cliff-top carry off a tee that overlooks the Algarve coast and the ocean. Former Ryder Cupper Jarmo Sandelin says if the wind is against you—as it frequently can be—the 16th hole presents one of the most challenging shots in all of golf.
_________________
Which country should have made the list? Let us know in the comment section below!