Portugal
"Historically, the Costa del Sol region of Spain garners much of the attention as a golf destination. However, its neighbor on the Iberian Peninsula provides an excellent golf and lifestyle experience in its own right. Lisbon is one of the very few southern European capitals with world-class golf nearby, allowing a terrific combination of history, culture, and excellent links. Oitavos Dunes has been solidly embedded in world rankings and is ably supported by Penha Longa and Praia del Rey, among others.
Off the course, the cobblestone streets of nearby Sintra, famous for its royal castles, and Cascais on the Atlantic Ocean are a delight to wander and people-watch. Given Portugal's historical connection to the sea, it is no surprise the seafood is consistently excellent, as is the wine.
Golf, wine, food, history, and a mild climate. Portugal is an enviable stop on any golfer's bucket list."
—Gordon Dalgleish, PerryGolf, perrygolf.com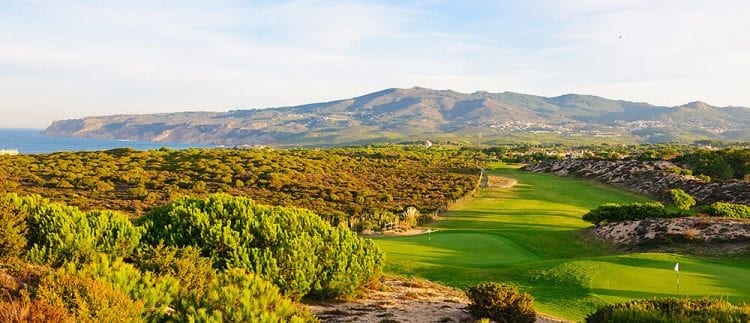 Ballina, Ireland
"Ballina in the west is traditional Ireland. It isn't a busy city, but has enough of a pub/night life scene to experience the country and its people. Staying at The Mount Falcon Estate touches all the bases, with falconry, clay pigeon shooting, bass and salmon fishing all on property. The chef creates great dishes utilizing as much local produce as possible. 
For golf, here's what's within an hour's drive:
• Carne, an Eddie Hackett gem of mesmerizing golf. The traditional 18 are a must play and they recently opened a new nine holes offering a unique Wild Atlantic Dunes course—the back nine of the original and the new nine—that might be the hardest course in Ireland.
• County Sligo (Rosses Point) is a Harry Colt design that utilizes the natural lay of the land and has great seaside dunes and views. 
• Strandhill, traditional seaside links golf, is a treat. Extended to 18 holes in the 1970s by Hackett, the course is just over 6,200 yards and uses nearly every square inch of property available. 
• Enniscrone, just 25 minutes away and another Hackett, has some of the highest dunes in all of Ireland. One of my top five in Ireland."
—Greg O'Mahony, Celtic Golf, celticgolf.com
Swinley Forest and the London Heathland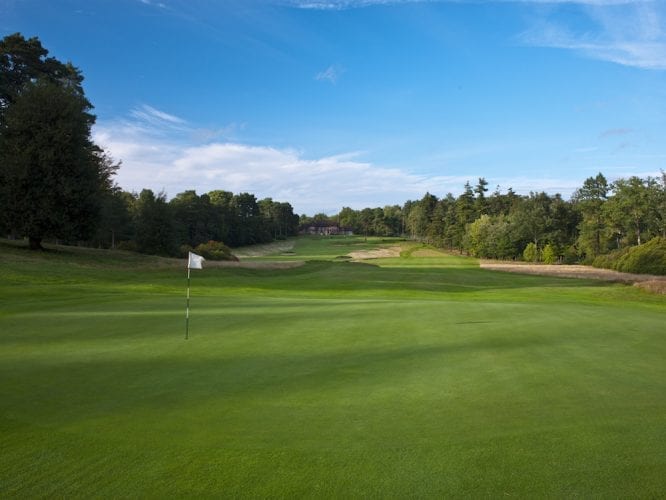 "What I find enjoyable about golf in the London Heathland is that it provides the best of both worlds: fast and firm playing conditions courtesy of the sandy soil, but in a parkland setting. Like the gorse of seaside links, the heather is nice to look at when it's in bloom, yet for the sake of your scorecard, it should be avoided at all costs. 
The great architect Harry Colt once described Swinley Forest as his "least bad" course. High praise, considering his design career included work on the likes of Muirfield and Royal County Down. For the traveling golfer who has scratched all of the regions for links golf off their list, the London Heathland is steeped in both tradition and world-class courses. In my 30-plus years of frequenting the clubs of GB&I, nearby Sunningdale joins the aforementioned Muirfield as my two favorite days in golf."
—Sam Baker, Haversham & Baker, haversham.com
Lofoten Links, Norway
"Remote, you say? How about a two-hour flight north from Oslo, above the Arctic Circle, situated on the west coast of Norway where sparkling little fishing towns with red buildings are inhabited by the presumed descendants of St Nicholas. If Santa Claus had a membership, it would be here. 
Everyone who visits Lofoten Links—a gorgeous, par-71 seaside layout completed in 2015—uses the same superlatives: spectacular, dramatic, challenging, unique. It's a feast for the eyes and one of those courses you can never stop talking about.  
In late June around the Summer Solstice, the sun never sets, so you can play around the clock. But the best time to play is late summer or autumn, when hearty golfers get a treat for the soul with the most amazing Northern Lights show this side of Santa's veranda. It is an experience of a lifetime." 
— Bill Hogan, bilhogangolf@gmail.com
Japan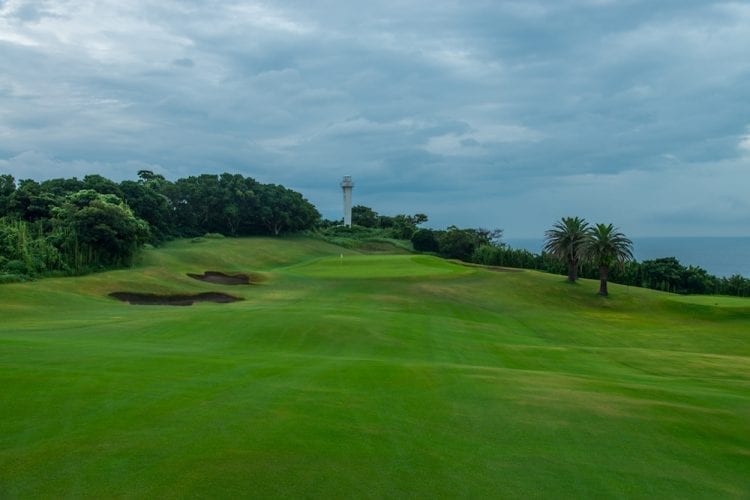 "Japanese golf is such a mixture of new and old. Over a century ago, the most notable English course designers—Colt and Allison—helped Japan build many fine courses in beautiful settings. Today's most recognized golf architects (Fazio, Hanse, Coore & Crenshaw) have been invited back to refine these hidden gems. Japanese culture is not loud or boisterous, but those who make the effort to visit courses like Yokohama, Naruo, and Kawana enjoy a great test of golf in a beautiful setting.
Traditions run strong in Japan and although the idea of stopping for lunch after nine holes is unusual for American golfers, like everything else in Japan it all runs smoothly and seems to make sense. The Japanese love of gardening translates well to golf courses that are well tended and in great shape.
There are over 2,500 golf courses in Japan. The private club status of the many highly rated golf clubs can appear intimidating, but access can be made for serious golfers who share the Japanese respect for the game."
—Jim Lamont, Kalos Golf, kalosgolf.com
Devon and Cornwall, England
"I'm struck how these two counties in southwest England are unheralded as golf destinations. The dunes and panoramas found on the courses are equal to or better than what you see in more popular golf areas. St. Enodoc is one great hole after another, with the massive bunker at No. 6 and the finishing stretch particularly memorable. The dunes you play through at Saunton rival those of Ireland with some great views from the tees. Perranporth is one of the most natural layouts you will find in the British Isles. Several courses are worthy of hosting the Open if it weren't for the lack of infrastructure to host the large crowds.
Thanks to their jaw-dropping coastline and the quaint little towns and villages, Devon and Cornwall are very popular for holidays among the English. You'll find fabulous accommodation and dining options, including the restaurant voted the best in England for 2019 by The Independent newspaper, Restaurant Nathan Outlaw. If you are more of a fish and chips person, Chips Ahoy in Padstow or Squires in Braunton are great options."
—Jim Ward, Premier Golf, premiergolf.com