The return of the PGA Championship to New Jersey's Baltusrol Golf Club marks the 32nd time a major men's championship has been played within 100 miles of New York City. The only other metropolitan areas that can make such a claim are Edinburgh, Scotland, and of course Augusta, Georgia.
Indeed, the greater New York area is blessed with a formidable collection of championship courses. Unfortunately most of them are extremely private playgrounds, open only to club members and their guests. But take heart, within relative short reach of each of these bastions is a very strong layout, unfurled over similar terrain and with an affordable green fee. Here are the noteworthy neighbors of six of the Met Area's most famed courses.
NEW JERSEY
Near Baltusrol GC—Galloping Hill GC, Kenilworth, N.J.
What: 6,845 yards, par 71
Why: Recently renovated to the tune of $17 million, including a rework of the course by Rees Jones and the addition of a TaylorMade Performance Lab, this is the home of the New Jersey State Golf Association and a strong enough course to have held the 2016 New Jersey Open Championship.
How Near: 15 minutes from Baltusrol
How Much: $62 weekdays; $66 weekends
 __________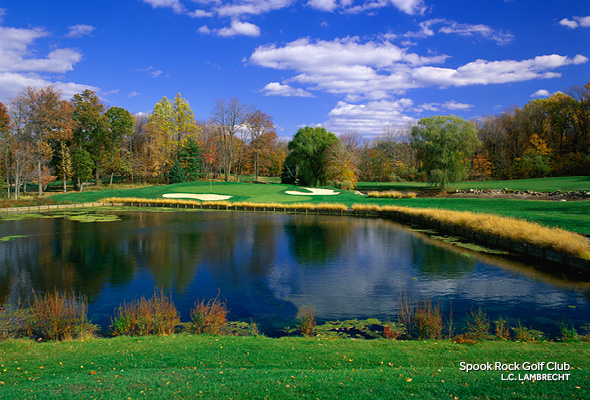 Near Ridgewood CC—Spook Rock GC, Suffern, N.Y.
What: 6,806 yards, par 72
Why: Just over the New York border but worth the trip, this bucolic, tree-lined 1970 Frank Duane design has been ranked among the top 100 public courses in the U.S.
How Near: 25 minutes from Ridgewood
How Much: $65
 __________
Near Plainfield CC—Neshanic Valley GC, Neshanic Station, N.J.
What: 27 holes, each nine measuring over 3,500 yards from the tips, each par 36
Why: Three challenging nines by Hurdzan/Fry, set on 420 acres of rolling farmland. Ranked by New Jersey Monthly magazine as the second best public golf in the state. The top-notch practice facility includes a Callaway Performance Center and an additional nine-hole course.
How Near: 35 minutes from Plainfield
How Much: $70 Monday—Thursday; $85 Friday—Sunday
NEW YORK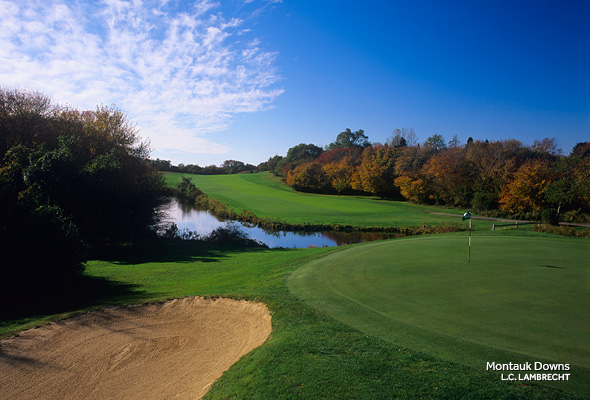 Near Shinnecock Hills—Montauk Downs, Montauk, N.Y.
What: 6,976 yards, par 72
Why: Part of the New York State Parks system, it dates back to 1927, has undergone upgrades by both Robert Trent Jones and son Rees. Since it's on the eastern tip of Long Island, relentless sea breezes narrow the fairways and stiffen the approaches to the raised, tightly bunkered greens.
How Near: 60 minutes from Shinnecock Hills
How Much: $86 weekdays; $96 weekends
  __________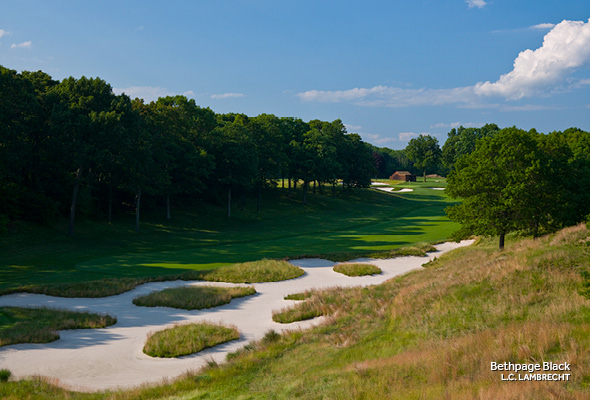 Near Garden City Golf Club: Bethpage Black, Farmingdale, N.Y.
What: 7,468 yards, par 71
Why: The site of the 2002 and 2009 U.S. Opens, this A.W. Tillinghast masterpiece is revered as among the top handful of public courses in the nation—and one of the most difficult as well. Narrow fairways, thick rough, strategically placed bunkers, and small greens add up to a championship-tee rating of 78.1.
How Near: 28 minutes from Garden City
How Much: $130 weekdays; $150 weekends
  __________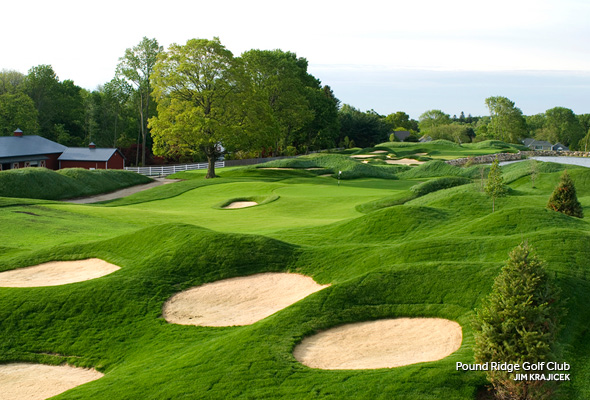 Near Winged Foot Golf Club—Pound Ridge Golf Club, Pound Ridge, N.Y.
What: 7,165 yards, par 72
Why: Originally conceived as a high-end private course, this is Pete Dye at his diabolical best, a taut test hewn from 172 acres of Westchester woodlands and wetlands. Dramatic rock formations add to both the charm and challenge.
How Near: 35 minutes from Winged Foot
How Much: $165 Monday—Thursday; $215 Friday—Sunday
 _______________
Do you have any other recommendations that are great public courses near historic or exclusive venues? Let us know in the comments below!