The list of Seth Raynor golf courses open to public play is agonizingly short. Quietly, however, there's now one tucked in a metro area with more golfers than any other in the country.
The historic Rock Spring Club in West Orange, N.J., is so close to New York City that it has views of the Manhattan skyline from several of its Raynor-designed holes. Formerly a private club dating back to 1925, Rock Spring is now a municipally owned daily-fee facility, having been purchased by the township for $12 million at the urging of residents who didn't want to lose valuable land to a developer.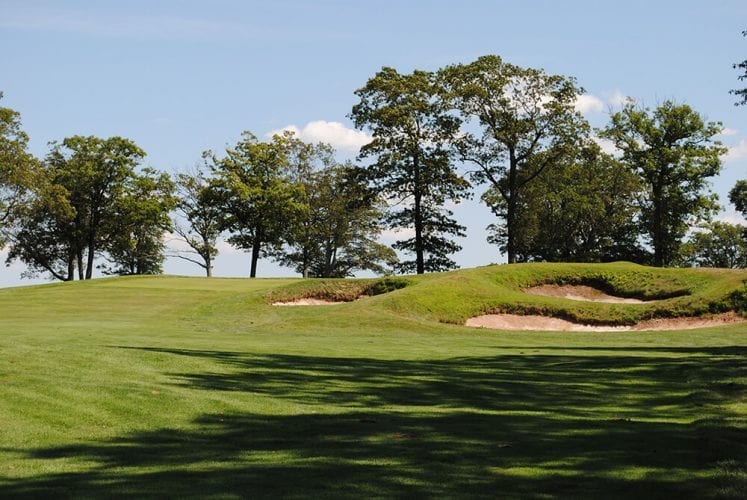 Operations of the 6,600-yard, par-71 layout were turned over to KemperSports, which manages more than 130 other golf facilities nationwide, including seven others in New Jersey. The course had been closed for months when new superintendent Brandon Ramage arrived, with fairways that were several inches deep and scruffy greens. "My first day here, I was on the mower rediscovering the fairways," Ramage says. Preventative maintenance hadn't been addressed for some time, but Ramage and other staffers knew they had a diamond in the rough.
Many trademark Raynor design elements are in play at Rock Spring, as well as unique characteristics from his top assistant, Charles "Steamshovel" Banks. And it's unquestionably a rarity in the golf world.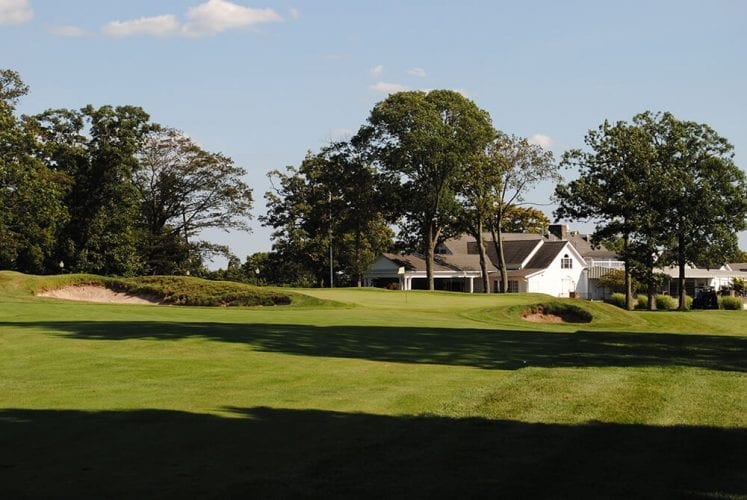 The only other daily fee Raynor design in the U.S. is Thousand Island Country Club in upstate New York. While Old White at The Greenbrier in West Virginia is open to public play as a high-end resort course, most courses in the rich Raynor portfolio are private clubs with a bucket-list pedigree: Camargo, The Creek Club, Fishers Island, Shoreacres, and Yeamans Hall among them. 
But Rock Spring's future is uncertain. It will remain an 18-hole golf course through at least next year—the length of Kemper's contract—as the municipality decides what to do with the property long term. Options include selling a portion of the land and turning it into an active adult community, a public works department, a recreation facility, or other green space.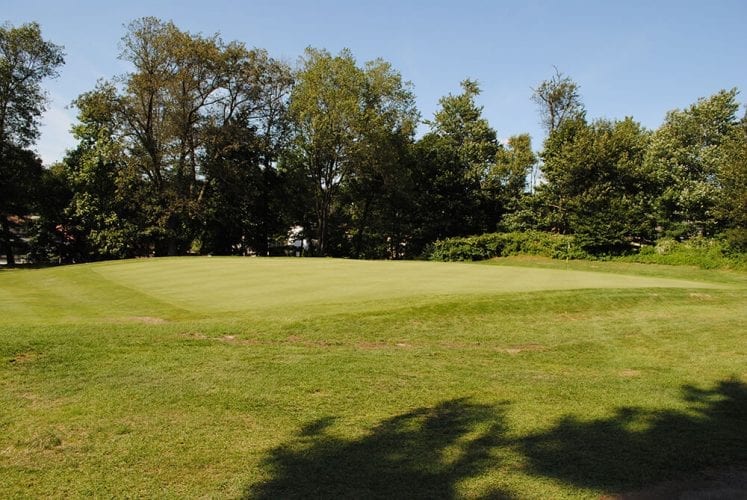 Losing a golf course is a painful proposition, yet also an unfortunate reality in areas where the dirt is more valuable than the grassy fairways and greens atop it. But the possibility of losing a course with the kind of design pedigree that Rock Spring boasts is especially agonizing for golf architecture buffs. West Orange Mayor Robert Parisi, a golfer himself, said the township is giving strong consideration to whether the golf course should remain—either as 18 holes or nine holes.
For golfers in the New York area, it makes sense to play this Raynor now.
The green complexes at Rock Spring are a joy. There's incredible variety on display, with steep banks and drop-offs throughout that only add to the daily challenge for the grounds crew. There are some massive greens with multiple tiers and plateaus. Others are squared off, have deceiving false fronts, or are angled in a way that gives golfers yet another strategic challenge with their approach shots.
The bunkering is equally good. Some are deep and rugged, others steep-walled and, on a few holes, long, wide bunkers wrap around the greens. On a number of fairways, flash-faced bunkers are ominously in view off the tee, but innocuously unseen when looking back from the green.
The bones are definitely there at Rock Spring, but the course still needs considerable attention. The good news is that Raynor's design is getting the love it needs from Ramage and his team. The most pressing concerns are bunker work and improved drainage, says General Manager Chris Parker, projects that will continue in earnest during the fall of 2019 and throughout the offseason.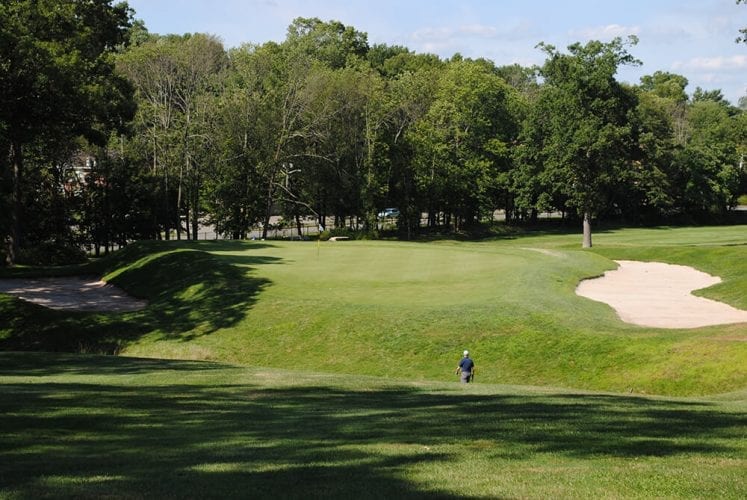 The North Jersey area is ripe with historic private clubs, but good public options are more limited. Parker says there's been a strong influx of young professionals from Manhattan, particularly on weekends, as an Uber ride from the city is only about 30 to 40 minutes. Once off the main road, just down from the popular Turtle Back Zoo, you'll drive through an older development, past Raynor Drive and the now-empty guard shack at the club's front entrance. It's one of the vestiges of the former private club, along with the unused swimming pools and, on the far side of the property, the empty paddle tennis courts. But the Raynor and Banks golf course, with its unique and historic design, remains—at least for a while.
"There's a lot of history here. We want to keep this 18-hole experience and this gem of a golf course," Parker says after capping our recent round—just his second since taking over as GM in June—with a birdie at the closing hole. "We don't want it to go by the wayside, so we're going to do everything in our power to make a hard case. We're trying to show why this is important and why it has to stay.
"You've got one of the top architects of all time," Parker adds. "And here's one of his courses you can actually play. Most people don't get a chance to experience that."