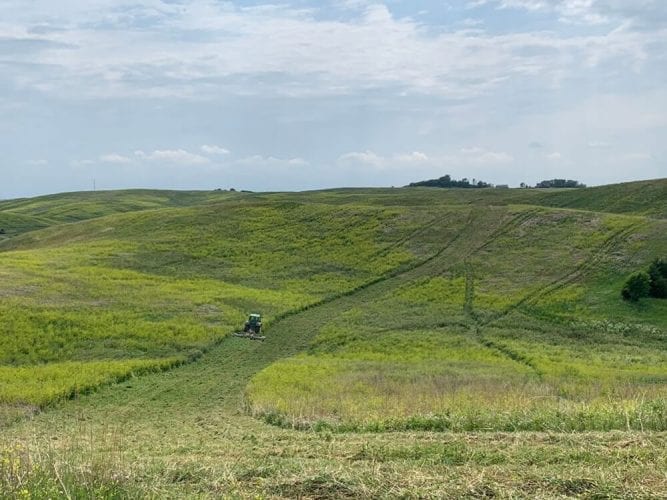 "The terrain is so bold, wild at times," Rob Collins says of the site at Landmand Golf Club in northeast Nebraska where he and design partner Tad King have routed 18 holes that are set to open in 2021. "It reminds me of Ireland with 100-foot dunes everywhere you look."
King and Collins's much-anticipated return to the design stage has a lot of people very excited. It's getting on five years since their amazing work at Sweetens Cove in South Pittsburg, Tenn., was revealed, and since then they've had precious little opportunity to convince us their opening salvo wasn't a fluke.
After Sweetens officially opened in April, 2015, it took a while to enter the American golfer's consciousness. But once it did, it experienced a growth in popularity so rapid it ended up in the pages of The New York Times and on numerous golf publications' "Best of…" lists.
It attracted more than 20,000 followers on social media, and an ownership group that included Peyton Manning, Andy Roddick, and Brad Faxon who had obviously sensed something extraordinary happening.
Collins and King, the dreamers who had transformed the wretched Sequatchie Valley course into a truly special stretch of holes. sat back and waited for the phone to ring. Not a lot of new courses were being built in the aftermath of the 2007–2009 recession, but surely a prudent developer somewhere would seek to tap into their genius and recreate some of that Sweetens magic.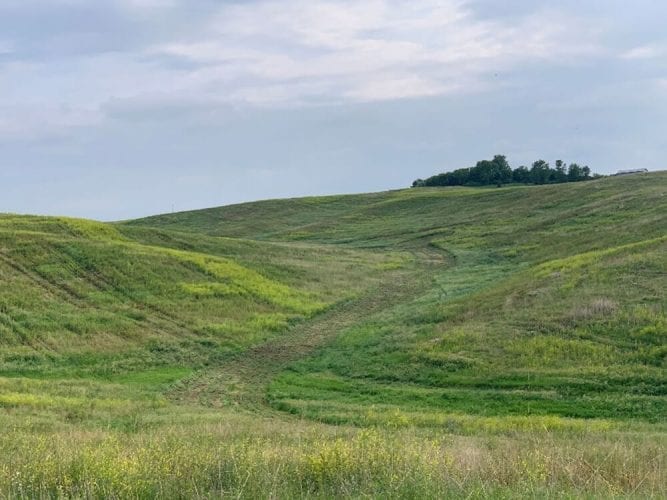 A few interesting leads came and went but, mostly, the silence was deafening. Zac Blair signed them up to design the course he plans to build at the Buck Club in Utah, but until the funding is in place that project remains on hold. It wasn't until earlier this year, in fact, when a golf and tennis resort in Georgia named Sea Palms hired King-Collins to renovate their George Cobb-designed course and add a short-game practice area called the Miracle, that the pair could move a little dirt again.
"At times, Tad and I looked at each other and just shook our heads," says Collins. "We began wondering if it was ever going to happen."
Events of the last couple of months would suggest the wait is happily over, and the Sweetens Cove tree is finally beginning to bear fruit. Sea Palms was nice certainly, but King and Collins obviously wanted something a little meatier to exercise their creative muscles. Early negotiations have now begun for new builds in New York and Alabama, but Landmand—the Danish word for "Farmer" and situated on a 20,000-acre corn farm owned by the Andersen Family—is definitely happening. Ground will be broken on September 3rd.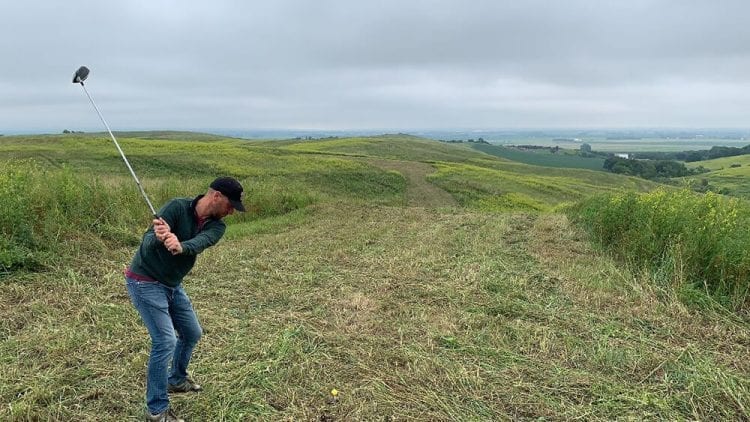 Will Andersen, a 36-year-old fourth-generation farmer of Danish descent who has played in the U.S. Mid-Am and first suggested to his father Bryce they turn part of the farm into a golf course about 10 years ago, contacted Collins in April with a view to having him and King look at the family's existing nine-holer in Dakota City, Neb. "I didn't know if they would be interested, but they were here two weeks later," he says. "They weren't into renovating the nine-hole course at all, but were very interested in a parcel closer to the farm near Homer, about 10 miles south."
That property covered 580 acres and had been acquired by Will's grandfather in the 1970s. "He'd buy up all this land and take the trees out to make it farmable," he adds. The topography made it too difficult to farm, however, so it was put into the Conservation Reserve Program (CRP)—set up by Congress in 1985 to protect soil, water, and wildlife in farming areas that weren't actually being farmed.
Andersen had shown it to other designers. "Scott Miller and David McLay Kidd came out, but they thought it a bit extreme," he says. "And we contacted Tom Fazio and Tiger Woods's firms, but they weren't interested."
Collins and King came back for a second look in June, and routed all 18 holes in double-quick time. "It's not like we were rushing," says Collins. "The holes were just there. But it wasn't similar to Sand Hills where there were a hundred or more great holes, and Coore and Crenshaw had to decide which to reject and then settle on one of a number of possible routings. Here, we knew where the clubhouse was going, so we had a starting point. Using a range-finder, we shot a ridge 590 yards away and said, 'Right, the 1st will be a 590-yard par five. The 2nd followed on and has a cool reverse-Redan feature, and we saw the 3rd immediately after."
It carried on like this virtually all the way round, says Collins. "The 7th was this perfect 310-yard par four, and it was followed by a great little Postage Stamp par three. We needed a little imagination in a few places, but most of the time we both saw the hole simultaneously and immediately agreed."
Andersen was shocked at how quickly Collins and King worked. "I remember I had to go into town to run an errand," he says. "I came back about an hour and a half later and they had routed six holes."
Gus Grantham, the lead shaper at Sweetens Cove, will be a part of the four-man crew that will cease work in November when the first frosts hit. "We'll start up again next April with more personnel," says Collins, "and spend the spring and summer shaping and getting the course ready for seeding."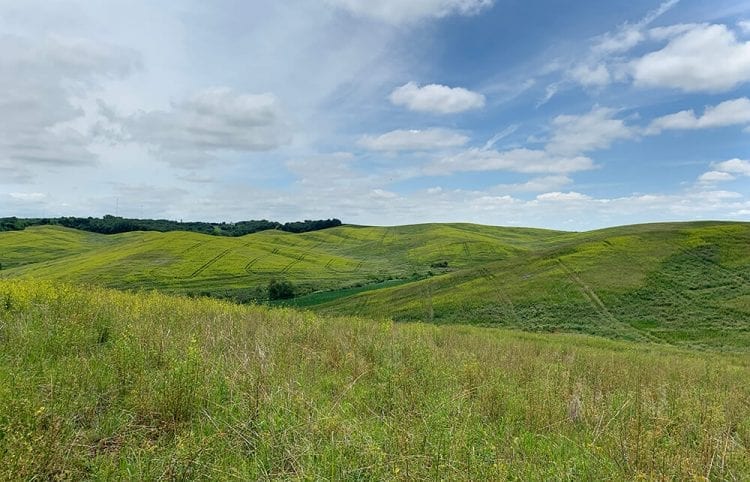 Landmand Golf Club will be a public course with maybe 100 or so memberships, but won't be a big earner for the Andersens. "We hope that it breaks even obviously, but mostly we just want to provide great, affordable golf that's accessible to everyone," says Will Andersen.
Needless to say, Collins is extremely excited. "I love everything about it," he says. "The family wants to build a great course that's accessible to all. The soil is glacial till that drains very well. It's only 90 minutes from Omaha, and half an hour from Sioux City, and the land is absolutely amazing."
Indeed, Collins has a rather colorful description for the site. "It's like Sand Hills and Shinnecock Hills had a baby," he says. "And they put a little LSD in its milk."