By Adam Schupak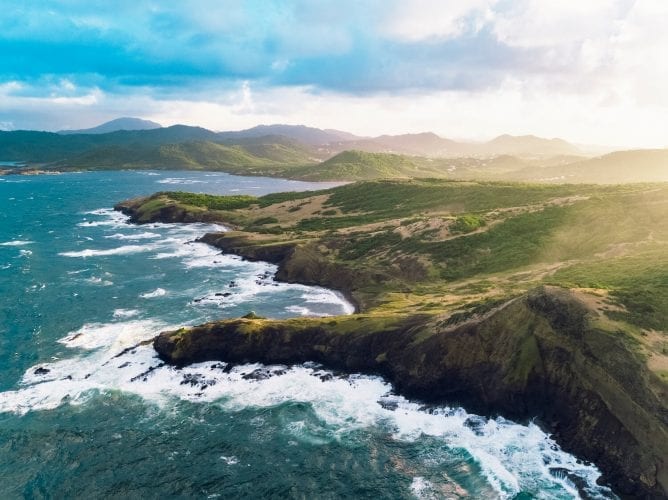 Ben Cowan-Dewar still remembers the first time he saw pictures of what will be Cabot Saint Lucia. They were tantalizing enough to get him to hop on a plane and see for himself in June 2016. What he saw did not fail to impress: 1.5 miles of jutted coastline overlooking the Cas en Bas beach and the mouth of the Atlantic Ocean. By now, Cowan-Dewar, CEO and co-founder Cabot Links, had seen hundreds of potential sites but only one quite like this one.
"It was as captivating as when I first saw Cabot 15 years ago," he said. "I never expected to have that feeling again."
Mike Keiser, the visionary behind Bandon Dunes, Sand Valley, and Cowan-Dewar's business partner in Cabot Links Resort, visited one month later and the feeling was mutual.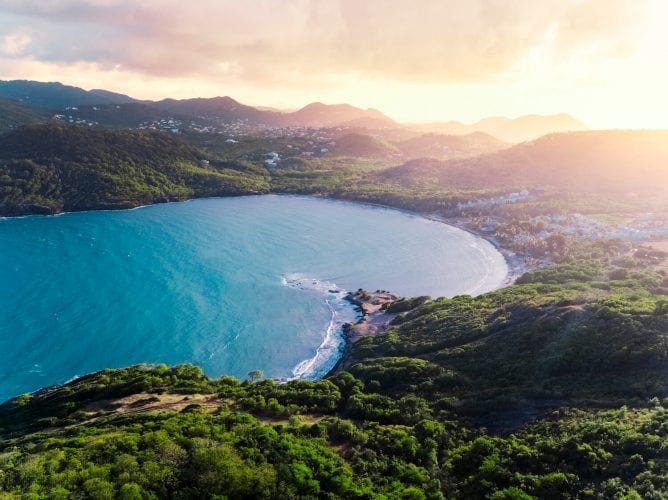 Having already turned a former mining site on the west coast of Cape Breton Island in Nova Scotia into a thriving 36-hole golf resort, Cowan-Dewar and Keiser broke ground on June 14 on Cabot Saint Lucia, a luxury golf resort and residential community with Cabot Point, a Bill Coore and Ben Crenshaw-designed layout at its heart.
The premise was simple: Cabot Links and Cabot Cliffs have generated a huge following up and down the Eastern seaboard, and sought a winter escape offering warmer climes for its core customer base. Saint Lucia is a sovereign island country in the eastern Caribbean Sea with an average daily temperature of 83 degrees. It offers extensive direct flights from major cities such as New York City, Boston and Toronto in less than 5 hours. Part of the Lesser Antilles, Saint Lucia is located northeast of the island of Saint Vincent, northwest of Barbados and south of Martinique. Cabot Point is set on Point Hardy, a 375-acre peninsula at the northern tip of Saint Lucia, and will include a 50-suite boutique hotel, three restaurants, boutique retail shops, Cabot Spa and clubhouse.
In addition, residents and guests will have exclusive access to an array of activities including a sports facility, a full-service beach club and excursions with the Cabot Saint Lucia Explorers Team. According to a press release, the luxury real estate at Cabot Saint Lucia will offer the best of Caribbean living with a collection comprised of hillside townhomes and single-family homes conceptualized by world-renowned architects, along with customizable beach front and blufftop grand estate lots. Each home will be surrounded by a panoramic turquoise seascape that provides direct, exclusive access to the resort amenities and golf course. Pre-sales will begin summer 2019 ranging from $760,000-$10m.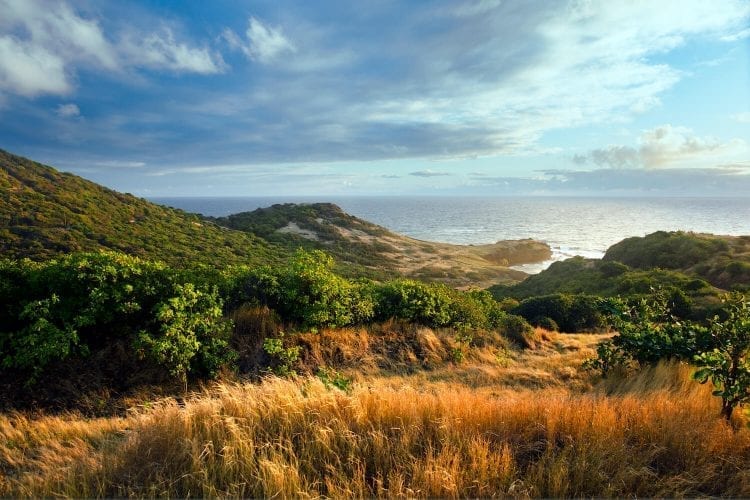 Rest assured, the best land has been reserved for golf, with nine green sites on the ocean.
"It's not going to be hitting a 5-iron into someone's living room," Cowan-Dewar said.
Saint Lucia isn't exactly a traditional golfer's haven. There's only one 18-hole course on the island, Saint Lucia Country Club, which is undergoing a renovation at the hands of Greg Norman, along with two nine-hole layouts. But Raffles Resort, the chain of luxury hotels, had been planning to build a golf resort on the very land that will become Cabot Point until the global recession hit in 2008. In fact, course designer Jack Nicklaus already had done a routing and dubbed the property "Pebble Beach Warm." (Coincidentally, Nicklaus also had done a routing on the land that became the original Cabot in Canada, too.)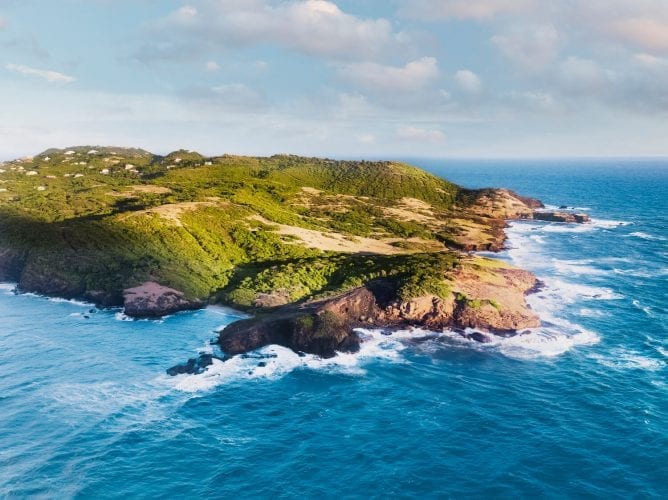 Cowan-Dewar said Coore & Crenshaw was the first and only call they made in search of a design team and was a natural fit after their previous work on Cabot Cliffs. Phase one of the development is just underway with hopes of some preview play in 2020 and a tentative course opening scheduled for Nov. 15, 2021.
All of Keiser's previous golf resorts have multiple layouts, and he is famous for his philosophy that one course is a curiosity and two makes a destination. When asked if Cabot Saint Lucia would follow in the typical Keiser mold, Cowan-Dewar confirmed there would be land to do so, but didn't want to jump the gun.
"Mike's line is he'd like to keep building golf courses until he's run out of money or he dies," Cowan & Dewar said. "We just broke ground on this one. Let me just enjoy it for one more day. But if we can continue to grow and keep expanding that would be pretty exciting."
____________________
Are you excited for a warm weather golf destination from the Cabot team? Tell us in the comments below!