You've just stepped off your overnight flight from the U.S. Weary-eyed, you collect your bags and squeeze them into your diminutive Vauxhall rental. Driving on the left, you navigate innumerable roundabouts and zip down motorways whose numbers all begin with letters en route to your club.
Not your home club—your home-away-from-home club. The one you joined as an international member and visit as often as life will permit. Sometimes for a week, sometimes longer. This time, you've got a few rounds arranged with other local members who have become your friends and others with buddies from the States who are excited to play at your club across the sea.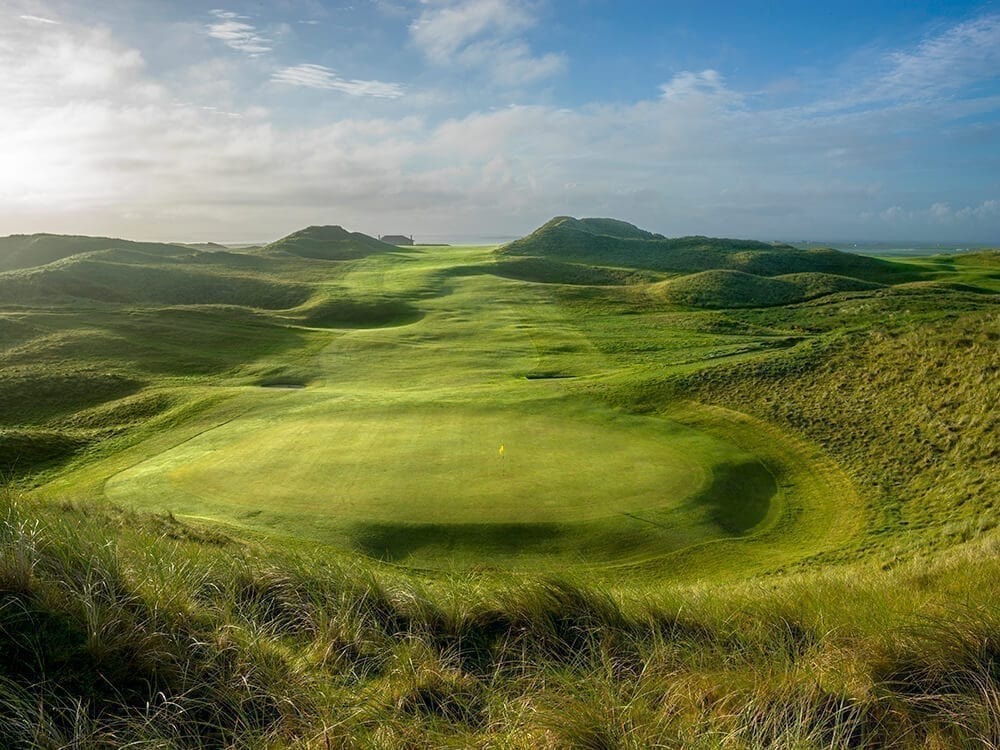 Fact is, you're not the only one who has discovered the merits of having an international membership at a club in the UK or Ireland. Many clubs offer international memberships, including ones with courses that you absolutely will not mind playing day after day, in part because they never play the same from one day to the next. The membership plans vary in price and features. Some restrict tee time access or the number of guests you may bring. Others entitle you to discounts at neighboring clubs. Each has its own application procedure, and sometimes you'll need to be sponsored by a member or two. But it's all easily arranged. And because many clubs in Ireland and the UK are actively courting new overseas members right now, there are some very good offers out there.
"International members benefit us hugely," says Gerry Maguire, chairman of Carne Golf Links. "They expand and diversify our membership base, provide much-needed revenue to assist with the ongoing course maintenance, and when they visit Carne, often with friends and family, they bring with them a vibrancy which makes a huge difference and underscores why they are so important to the whole experience that is Carne, for our local members and other visitors alike."
Just up the coast, Ballyliffin Golf Club is another club you'd be well advised to consider joining. General Manager John Farren cites a long list of reasons, including the fact that international members at his club not only become a part of the Ballyliffin community, they're proud to be helping to support that community. They put down roots, create lifelong friendships, and as he notes, there's a lot to be said for anchoring a golf trip in one place.
"Rather than hopping around like fleas and trying to hit as many spots as possible, we would encourage people to base themselves in an area and settle in and savor the experience—to become part of the community, develop long-term relationships, play matches with locals, and get a more genuine experience, as opposed to traveling around the country and ticking boxes."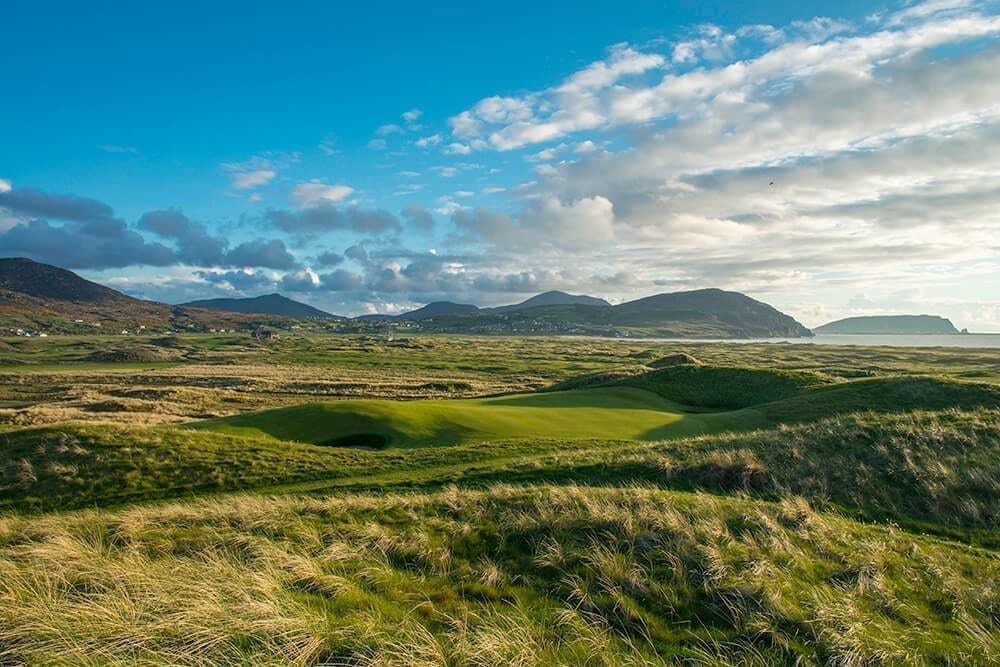 Here's a list of just a few of the clubs in the UK and Ireland that offer international memberships. Your mission: Play them all (if you haven't already) and join the one that you'd most like to visit again and again.
Scotland
Gleneagles: Majestic Gleneagles in Perthshire gives its International Members access to three superb courses, including its Centenary Course, site of the 2014 Ryder Cup and 2019 Solheim Cup, all for a joining fee of £500 and an annual subscription of £1,725. Some restrictions apply.
Crail Golfing Society: The Overseas Membership at this historic club just 12 miles from St. Andrews provides access to its two 18-hole courses for up to 16 rounds per year (eight on each course), four reduced-price guest tickets, access to members' priority times, and reciprocal privileges at numerous other clubs for a one-time joining fee of £250 and an annual subscription of £210. Some other small fees also apply.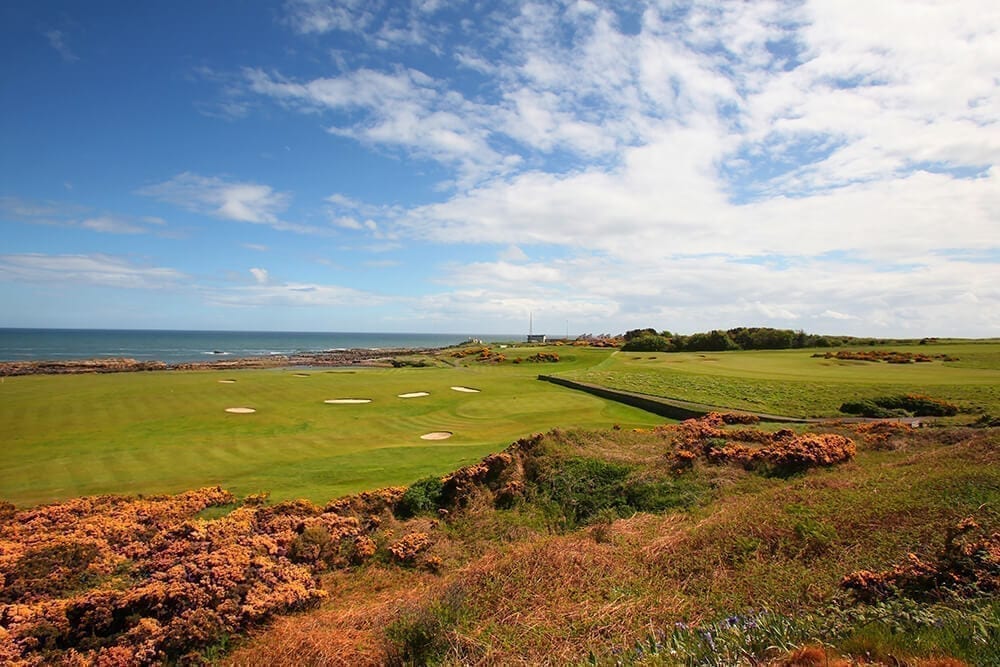 Meldrum House: This posh Aberdeenshire country hotel boasts a fine parkland golf course and offers annual International Memberships at £752 per annum, including six free guest passes, and complimentary Sunday hotel accommodations (subject to availability) as long as you purchase dinner and breakfast at the hotel.
Cruden Bay: Long recognized as one of Scotland's most enjoyable links courses, Cruden Bay's Overseas Membership requires a joining fee of £400, after which its annual subscription is also just £400.
Ireland
Ballylifin Golf Club: The International Life Membership here comes with a long list of benefits, including unlimited golf on its two championship links courses, its 9-hole par-3 course, and discounts on pro shop merchandise, food, and beverages for a one-time fee of €10,000.
Carne Golf Club: Play the 27 magnificent links golf holes set amidst towering dunes on Ireland's rugged west coast all day any day for life for just €5,000. Includes discounted green fees at a number of other excellent clubs in Northwest Ireland. Guests play at guest-of-member rates.
Waterville Golf Links: This famed County Kerry club, with a recent refresh by Tom Fazio and a new clubhouse, offers single and family International Memberships whose prices vary by the applicant's age. For example, if you're 40 and over, the initiation fee is $21,800 (U.S. dollars), with annual dues of €1,090 for a single golfer and €1,417 for a family.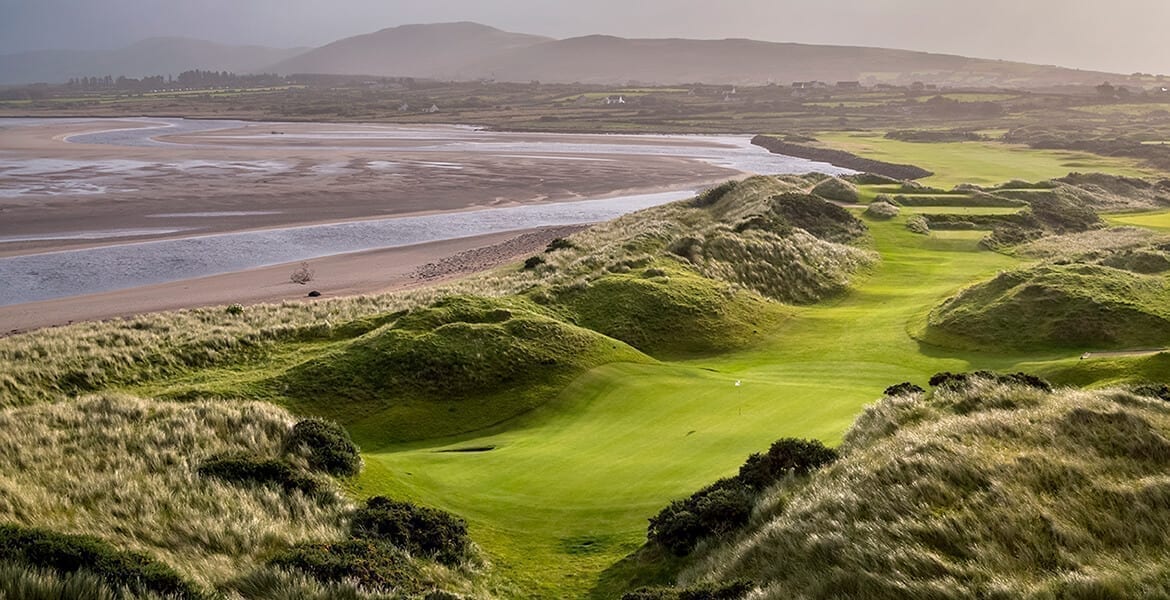 England
St. Enodoc Golf Club: The International Membership at this Cornwall standout requires a joining fee of £700 and an annual subscription of £285, which entitles you to enjoy both its Holywell and Church links courses.
Silloth on Solway Golf Club: This true links course on the Cumbrian shoreline actually doesn't formally offer an international membership, but here, as elsewhere, why not just create your own? With a joining fee of £300 and an annual subscription of £575, you can become a Full Member and enjoy the challenge and beauty of this fine course anytime you want.
Which overseas club do you want to be a part of? Let us know in the comment section.