Short courses have been the rage in recent years, at least when it comes to new additions at golf destinations. Among last year's limited number of course debuts were QuickSands at Gamble Sands, The Baths at Blackwolf Run at Destination Kohler, The Staple Course at PGA National, and The Hay short course at Pebble Beach.
Now, one company—Boyne Resorts—is in the process of adding three new par-3 courses at three different properties from Maine to Montana. One of them, which will be laid out on the slopes of a Northern Michigan ski resort, will even have lights for nighttime play, further adding to the fun. It's additional proof that golfers (and travelers, more generally) are embracing shorter, engaging golf options, particularly at getaway destinations with not only a wealth of other golf courses, but a host of other activities and pursuits.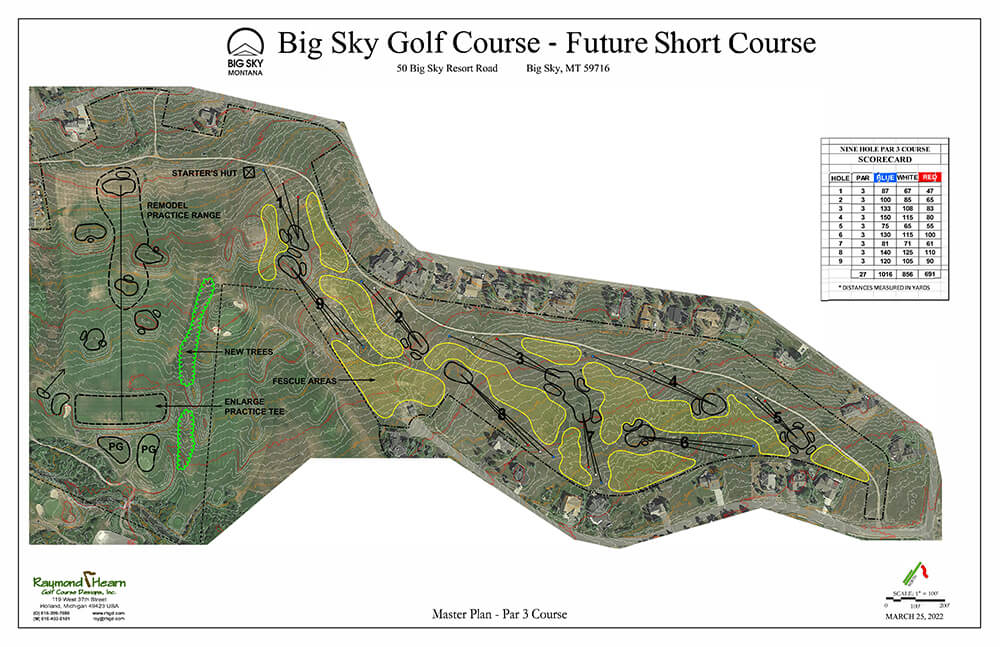 "It really hits the mark for the entire range of current golfers as well as an unintimidating approach for that newer golfer, and that's really the biggest growth opportunity," says Ken Griffin, Director of Golf Sales and Marketing for Boyne Golf, which oversees the company's 10 courses at three Michigan resorts.
Destination golfers can probably list a host of other examples of fun, complementary par-3 courses: The Cradle (Pinehurst), The Sandbox (Sand Valley), Top of the Rock (Big Cedar Lodge), The Nest (Cabot Cape Breton), The Bootlegger (Forest Dunes) and, of course, one of the first to usher in the resort short course movement: Bandon Preserve (Bandon Dunes).
Boyne will become a newer entry to the market with its three planned par-3 courses, all of which will be nine holes.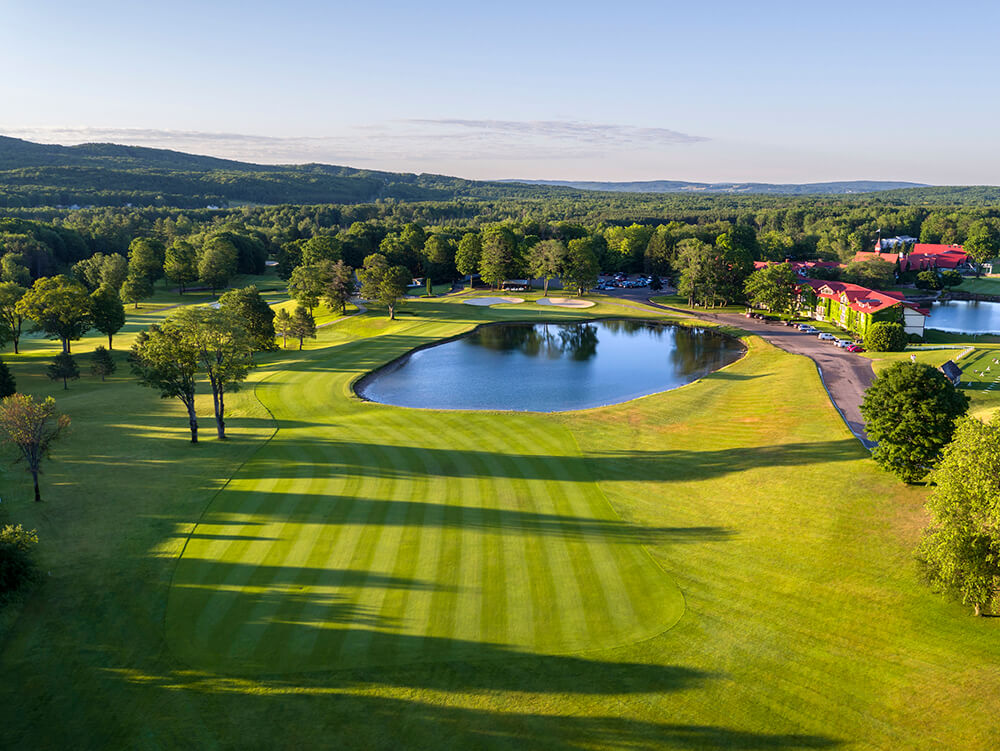 The similarities won't end there. The courses will all feature big greens with three different entry points—from a more open angle for the newer player to more challenging and penal carries for better golfers. The teeing grounds, envisioned more as "fairways" than traditional tee boxes in some respects, will allow the holes to be played at a variety of lengths as well. Essentially, golfers will be able to pick their poison, which is very much a part of the fun in some of the newer short course designs. But the courses, which likely won't open until 2024, will have a very different geographic look and feel.
One will be in Northern Michigan, the hub of Boyne's golf operations, at the Highlands at Harbor Springs, a year-round ski and summer resort. Harbor Springs has four 18-hole courses (Arthur Hills, Donald Ross Memorial, The Heather, and The Moor) and soon will add a short course near its ski hill, which already has lights in place.
Another par-3 course is set for Sugarloaf in the mountains of western Maine, where Boyne Resorts also operates the nearby Sunday River Golf Club. Sugarloaf Golf Club boasts a Robert Trent Jones Jr. design that's been ranked as the top public course in the state.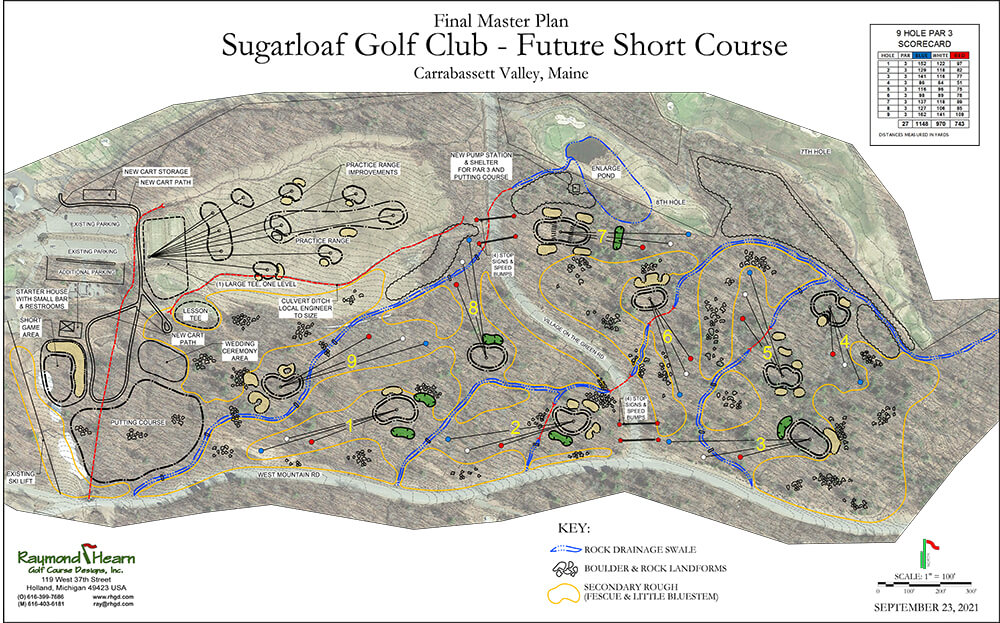 The third par-3 course routing will be at another of Boyne's ski/summer destinations: Big Sky Resort, which is surrounded by dramatic mountains and the Greater Yellowstone Region in southwest Montana. Golfers should be forewarned—wedge shots fly a little farther at this resort, which currently has an 18-hole Arnold Palmer design that sits 6,500 feet above sea level.
Boyne's short courses in planning follow a recent trend. The National Golf Foundation notes short courses have accounted for more than one quarter of new course development over the past decade despite accounting for about 10 percent of overall U.S. supply. That's because par-3 courses, particularly like those above at destination properties, satisfy several key demand elements. They can be easier for newer or older players, great for groups, and also take significantly less time to play. When it comes to golf getaways, that can have a huge impact; whether it's players who don't want to play a full 36 holes, guests trying to squeeze in some added golf on arrival or getaway days, or for those hungry for a shorter change of pace from the standard 18-hole championship course. Or thirsty, in some cases… It so happens Boyne's new ski slope par-3 course in Michigan will be conveniently located right next to a bar.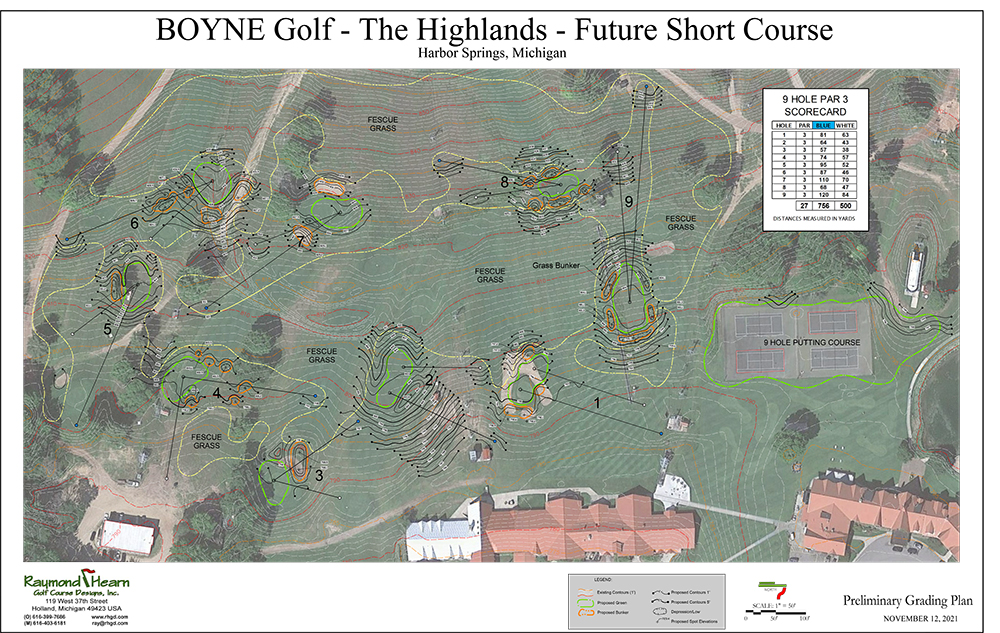 Which is your favorite destination par-3 course in golf? Which golf resort would you most like to see add one (or another one)?