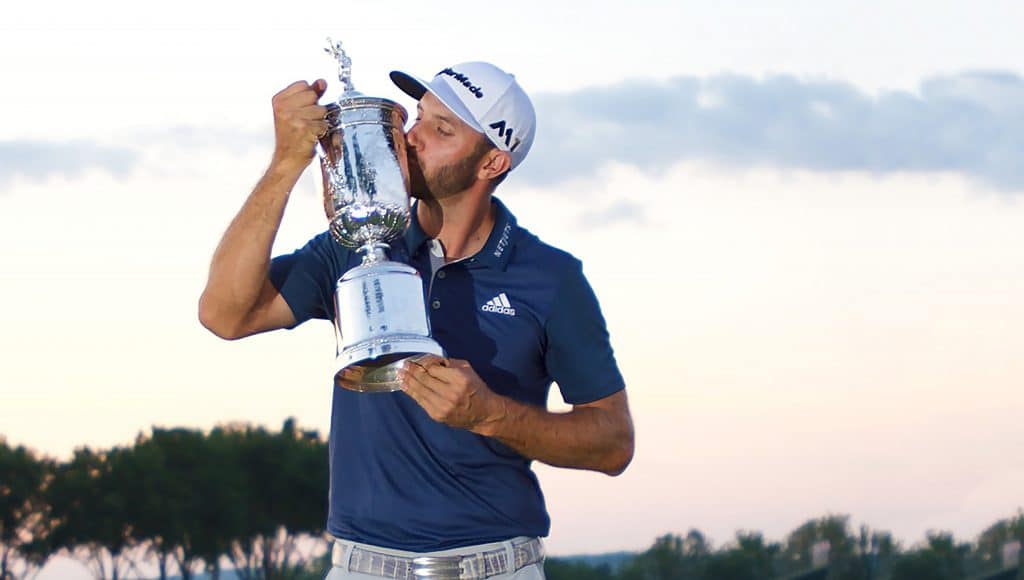 Coming off a roller-coaster year—including a U.S. Open win—the powerhouse manufacturer unveils a full slate of new equipment
What a year just past for TaylorMade. The M1 and M2 drivers, introduced early in 2016, were big hits with pros and consumers. In May, the company was put up for sale by parent Adidas. Endorser Dustin Johnson won the U.S. Open, then the BMW Championship and nearly the FedExCup.
In August, the company began supplying clubs, mostly metalwoods, to players without an equipment sponsor after Nike announced it would no longer make clubs and balls: By year's end, 15 of 18 former Nike players were using TaylorMade woods in Tour events, including Tiger Woods and Rory McIlroy.
How to top that? Introduce new stuff. And not just a club or two, but an entire bag-full. Most of the following should start showing up in stores soon.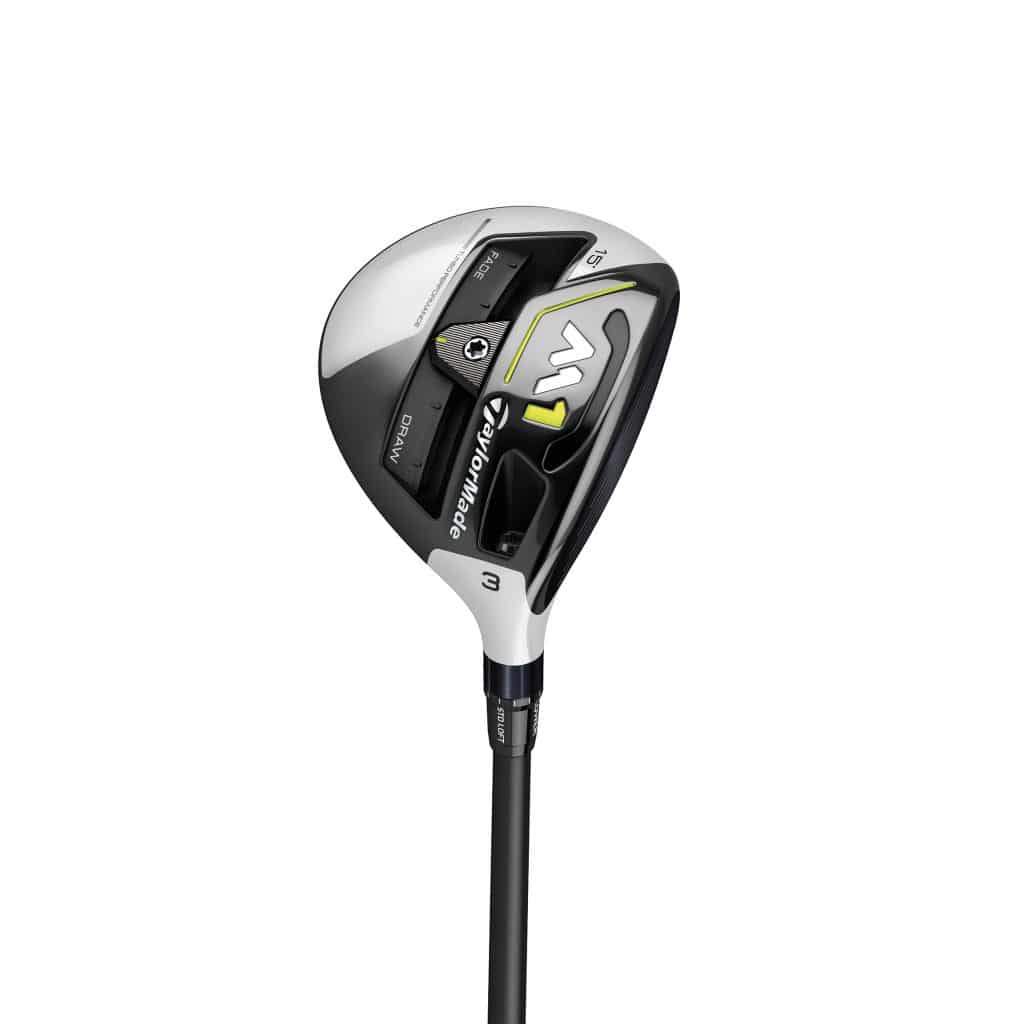 Metalwoods
Promising more distance and forgiveness, the new M1 driver makes use of more of its six-layer carbon material, in the crown and now also in the sole, along with a lighter titanium. And the head shape has changed a bit, allowing the front-to-back weight track to be longer for added adjustability.
Like the M1, the new M2 has a sleeker look, a slightly different head shape, and a speed pocket in the sole. Like many of the new clubs, it also features "Geoacoustics," TaylorMade's name for using materials and design to produce a more agreeable sound at impact.
Some of the fairway woods and rescues in the M1 and M2 lines come with new adjustability options and speed pockets for forgiveness and distance.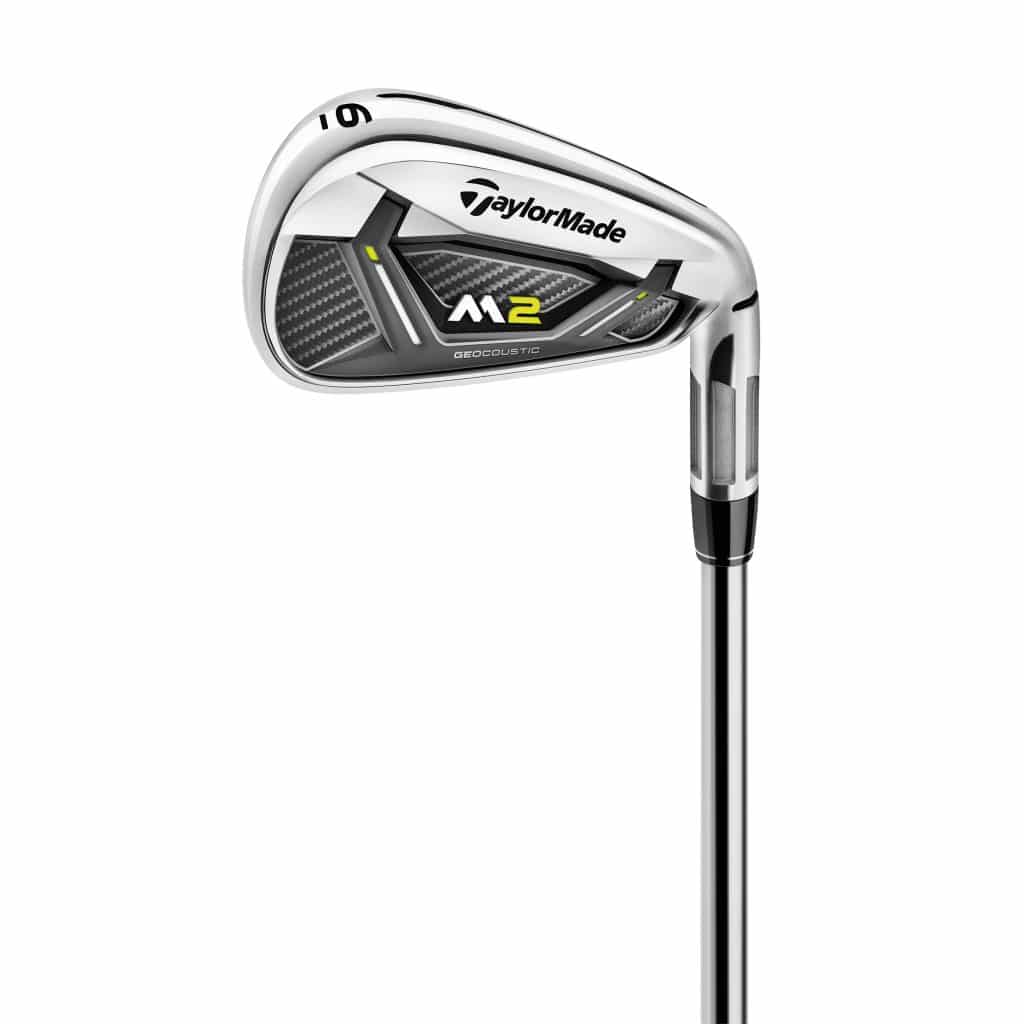 Irons
The company has revised its M2 irons while introducing an all-new M1. Both have thinner faces and toplines, plus slots in the face to aid forgiveness, particularly on off-center impacts. Furthermore, both designs promise more distance, while the M1 has a more compact look and offers more workability, so it is likely to be favored
by better players.
Each wedge in the new Milled Grind series has had its sole and leading edge individually machine-milled for consistency. Classically shaped, they're available in three grinds.
And there's more: Few details yet, but expect two forged irons to be introduced in a few months.
Putters
The six models in the TP Collection—blades and mallets—are made from new materials and milled for look and feel. The Tour-proven Spiders should be joined by new versions soon. All incorporate the company's Pure Roll technology, which angles the grooves in the face insert to impart topspin that starts and keeps the ball online.
Balls
Despite notable victories, TaylorMade's balls haven't gotten much recognition. Look for a big push on the new TP5 and TP5x, both using five-layer construction to produce distance off woods and irons and high spin from shorter clubs.