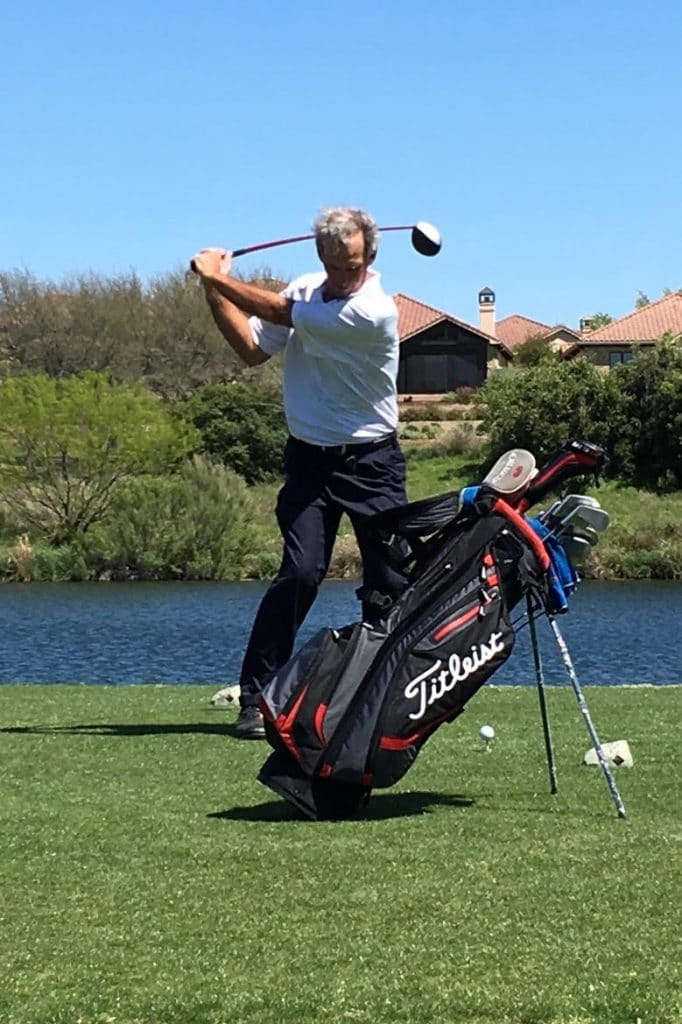 On September 18, Gibbons, age 57, broke the Guinness World Record for rounds walked in a year—611, set in 2010. At press time, he'd just completed his 853rd round and was on track to reach 876 on December 31. That's more than 6,000 miles.
One word: Why?
I didn't do this for any recognition. It was just a personal challenge. People always talk about how difficult the transition is to retirement and this has made it no problem at all. I've averaged 2.4 rounds a day every day of the year. I just want to see how far I can take it. See if I can put it so far away that nobody breaks it. I can't imagine someone breaking it because of the commitment and discipline it takes to get up every day and go out and play from dawn till dusk.
What will you do on New Year's Day?
Probably soak my feet in Epsom salts and watch football. I'm counting the days. My body needs a break. I suspect that I'll take three or four weeks off after the first of the year and go skiing with my kids, but I would bet I'll play 400 rounds next year. That'll seem like a vacation, barely more than one round a day.
How much has your game improved?
My handicap has gone from 8 or 9 to a 1.2 this summer, but I got a rib injury for about a month and my swing really suffered, so it's up to a 4 or 5 now. It's amazing how good my short game has gotten: If I don't hit the green, I expect to get my chip within three or four feet from anywhere within 40 yards of the hole.
Do you play by yourself?
Here in Texas [where he plays at The Hills of Lakeway in Austin] I do for the first round of the day, which probably takes 2 hours and 20 minutes; after that, I tend to get matched up with people. I prefer to play with other people, but at my home course in Connecticut I can't make a tee time as a single, so I play in the first available group.
Were there any days you didn't play this year?
My wife and I had a Hawaiian vacation planned, so there were 12 or 13 days I didn't play in February and a couple
of others in May when one of my kids graduated from college. But I've only missed one day for weather. There's been a lot of days I should have missed, but I just put on my rain gear and go out. As long as there's no lighting; I'm not that stupid.
What have you learned?
I never thought I could play this much golf and stay healthy, which is a huge issue. If you set your mind to it, there's nothing you can't accomplish. I don't think people challenge themselves enough. The other thing is I've had a lot of time to think on the course by myself and it's made me very reflective about people who matter and have done so much to help me. Life is about the relationships you have. It wouldn't be half as good if you didn't have someone to share it with so I've been blessed to have a lot of people who've helped me. I'm a lucky guy.