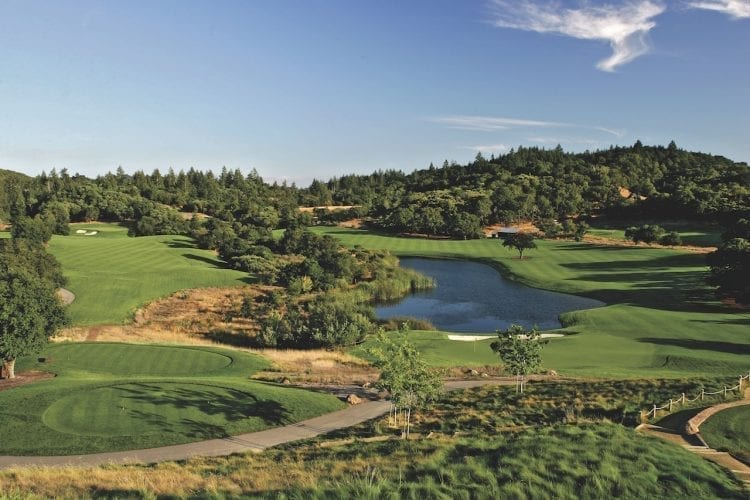 "Are we a wine club with golf or a golf club with wine programs? That's what people always ask," says Jonathan Wilhelm, managing partner of Mayacama, the 675-acre community in the hills of northern Sonoma County, Calif., an hour north of San Francisco. "We look at ourselves as a guest house in wine country for our members."
Those members, including many of the region's leading vintners, enjoy tennis on two recently resurfaced courts, hiking in the hills, swimming, a European-style spa, rich culinary programs, and a robust menu of wine events held in and around the 40,000-square-foot, Mediterranean-style clubhouse, which features a 3,000-square-foot cellar. Wilhelm says there are more wine lockers than golf lockers, and that everything that happens in Sonoma, one of the world's most productive wine regions, is woven into the fabric of the club.
The golf is also grand cru, a nationally recognized Jack Nicklaus Signature Course that rolls through the hills and valleys. The 15-year-old layout at Mayacama has just been renovated: greens regrassed, all 52 bunkers rebuilt, and most of the tees resodded—at no cost to the membership.
There are 31 homesites on property, with the last chance for ownership one of a dozen three- and four-bedroom villas—starting at $3.5 million—which will be released soon. Most members rent a home for a few weeks a year: The Residence Club, with full membership, starts at $385,000 and includes reciprocity at other properties around the world through Elite Alliance.