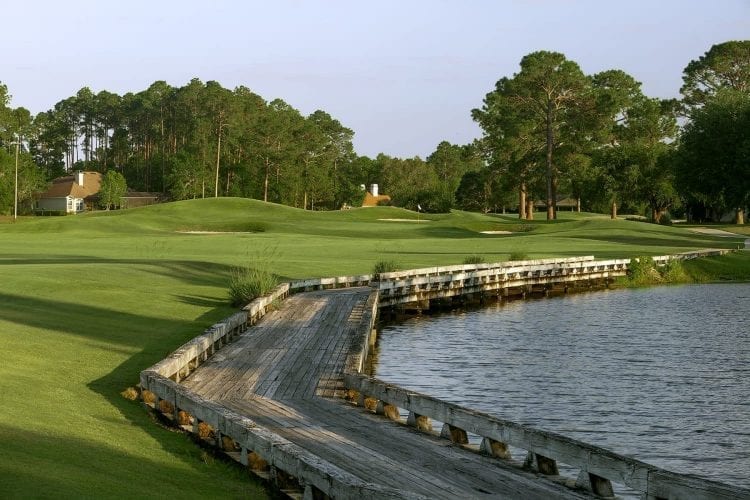 Following the first rule of real estate—location, location, location—will bring the savvy real-estate consumer to Osprey Cove, the 1,100-acre community in south Georgia that is both close enough and far enough way.
"We have the tideland, marshes, and the unique feel of the Lowcountry," explains Mike Nolen, general manager of the golf club, "while beaches and Jacksonville airport are half an hour away. There's not a lot of reason to leave, but when you want to, it's all close by."
Inside the gates, residents enjoy tennis, a new swimming and fitness complex, miles of walking and cycling paths, a choice of social activities and clubs, as well as easy access to the St. Marys River, the Intracoastal Waterway, and the Atlantic Ocean. The clubhouse was recently renovated to create more outdoor space, which overlooks a Mark McCumber-designed golf course that plays through the striking natural surroundings. The greens are presently being replanted, while new forward tees make the course more welcoming.
There are some 700 homes with room for another 300, on lots of quarter to half an acre, many on the water with their own docks. Cottage homes, under 2,000 square feet, start at $250,000; estate homes, up to 4,000 square feet, begin around $600,000.
And here's one more advantage of location: Georgia is retirement-friendly, not taxing social security.