There has been plenty of fretting (and headlines) about whether country clubs can survive the aging of the generation that made them popular. Now we are starting to get some concrete answers. The Club at Ibis in West Palm Beach, Fla., is welcoming the next generation of country club buyers and business is brisk. Selling a home every three days, the club is having one of its best real estate years since it became a private club in 2011.
For reasons both climate- and tax-related, Florida remains a very popular destination for relocation. But Ibis's success is based on much more: It has positioned itself well with high-end amenities that appeal to every generation and has consistently invested to ensure those amenities stay up-to-date.
The club also offers a full range of real estate options. It's easy to believe—after looking at the lush landscaping, royal-palm-lined boulevards, luxurious homes, and dazzling amenities—that this club is for only the ultra-wealthy. And yes, there are $3 million estates available. But all levels of housing are available, beginning with comfortable and convenient $150,000 golf villas.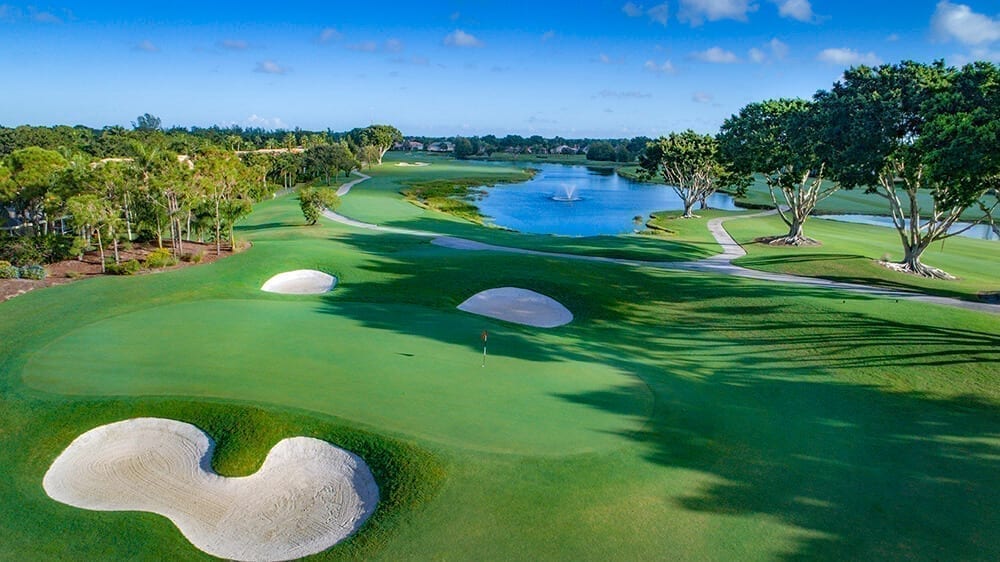 People are taking notice. In a county rich with options, Ibis was selected as the No. 1 country club at The Palm Beach Post's 2019 Best of Palm Beach County awards. And for a club that has always been known primarily for being the only one in the world with three courses designed by members of the esteemed Nicklaus family, its selection as the Private Facility of the Year by Tennis Industry Magazine was especially satisfying.
Staying on top means not standing still. Jack Nicklaus redid his Legend Course a little more than two years ago. Even though the 1,600-strong membership undertook a $37 million capital-improvement plan just two years ago, they voted this past spring to further upgrade the clubhouse with an expanded pub, more casual dining, and an outside bar. The new $13 million master plan will be completed without an assessment and the improvements implemented in stages so as not to affect the member experience. Ibis is also building a golf training center that will be run by Martin Hall, host of Golf Channel's popular School of Golf.
With the sun still shining brightly on Florida country clubs and Ibis just minutes from the Palm Beaches, there is no excuse left for spending another winter in the snow zone.