There is no shortage of supersized private golf communities in the Sun Belt. Some boast membership in the thousands, clubhouses topping 100,000 square feet, and enough courses that members can play a different one every day of the week. Not so with Mirabel, located in Scottsdale, Ariz. But what this club lacks in size it makes up for in a sense of community, family, and exclusivity.
"We may be the smallest club in our region," says Director of Sales and Marketing Nissa Sjoberg, "but we like to think we're the friendliest. Our members, no matter where they come from, get to be themselves. There's no pretension here. Many of our members refer to Mirabel as their family."
Member-owned, member-operated, and debt-free, Mirabel limits membership to a cozy 325 (275 golf, 50 social) while still providing the highest level of amenities. "Our members know what it takes to operate a high-level club with a small membership. They accept the financial responsibility that comes with it," says Sjoberg.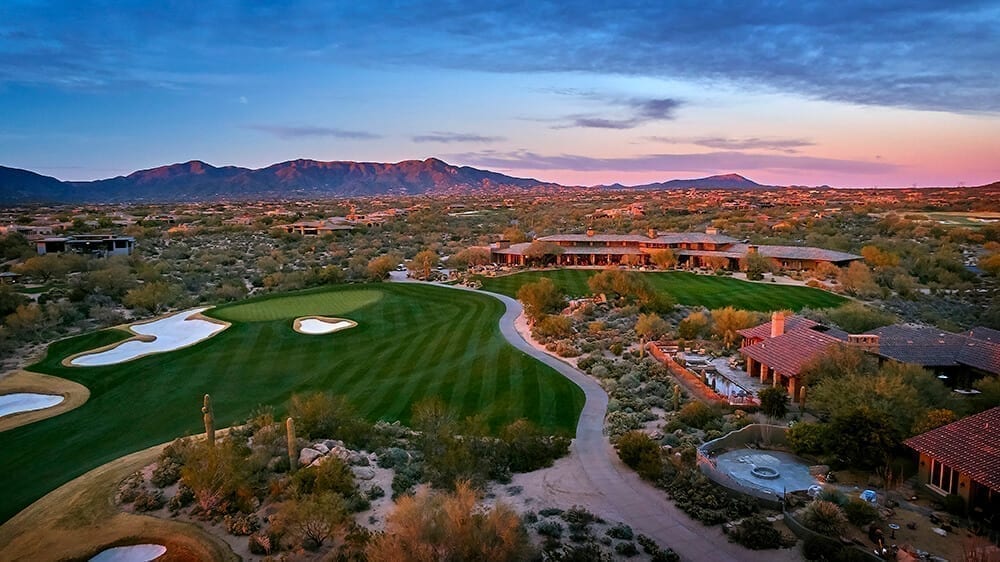 Proof of that commitment is the recently approved $6 million clubhouse renovation project. Breaking ground in May 2020, the updating will include work on the Desert Lodge Clubhouse and locker rooms, the adding of pickleball courts, an expansion of the fitness center, and both a new bar and more casual dining. The architect doing the renovations, Erik Peterson of PHX Architecture, was tasked with making the improvements look as if they've always been part of the Frank Lloyd Wright-inspired clubhouse.
When you offer just one course, it had better be spectacular—and this one is. The Tom Fazio layout, updated in 2017, is one of the most honored courses in the state and annually rated among the best private courses in the country. Its conditioning is second to none.
If there's a drawback to Mirabel's intimate size, it's that there is only so much to go around. With a bang-up year on the real estate front, only a few of the original 339 homesites remain for sale and the golf membership is full, but take heart: The club maintains a resale list of golf memberships and if your timing is right, you just might find your perfect spot in the Valley of the Sun.