Los Cabos, Mexico
The centerpiece of an 834-acre resort and residential community fronting a 1.2-mile stretch of beach on the Pacific Ocean, the Greg Norman-designed course at Rancho San Lucas, 15 minutes from downtown Cabo San Lucas, promises to be the destination's next great golf venue.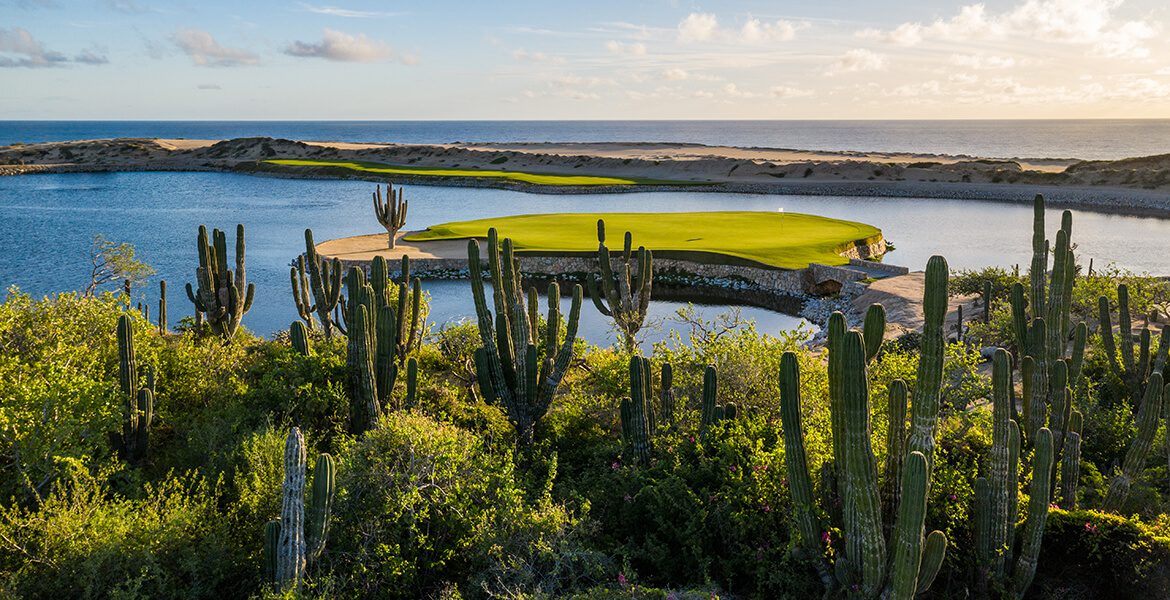 "When we were first asked to build a golf course here," says Norman, "I drove over the top of the hill and saw all the arroyos and dunes set back from the sea, and I said 'Wow, this is the most spectacular piece of property I have seen in a long, long time.'"
Norman has created a multi-themed layout that features sweeping ocean views from every hole. Earthmoving was kept to a minimum: the site's contours and topography, Norman says, were ideal for the routing of a world-class course.
Spanning three different ecosystems, the course rambles across huge windswept dunes at the start, climbs through a thick cactus forest creased by meandering arroyos in the middle of the round, and returns players to the beach and sea on the back nine. A handful of holes are on the beach, notably the par-three 3rd, which parallels the sea and will give players fine views of breaching whales during the winter months. Mindful of the seasonal windy conditions, Norman routed an innovative 12-hole "course within a course" consisting of low-lying holes sheltered by the dunes and shielded from Pacific breezes.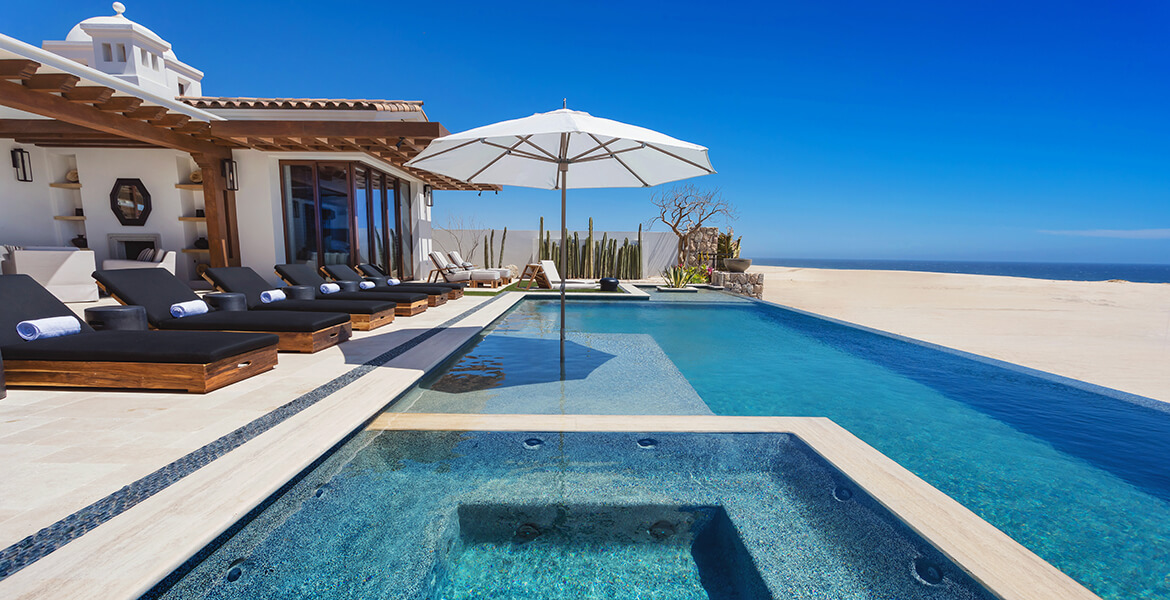 Rancho San Lucas uniquely intertwines the luxuries of private resort-style living and that feeling that you never left home. Single-family homes, high-rise residences, and private estates are elevated by the joys of oceanfront living. And while this community is designed for a life at ease, it offers endless amenities and activities for every lifestyle. Whether it's teeing off on the golf course, relaxing in The Spa at The Sea, discovering the flavors of locally sourced authentic cuisine, or basking in the abundant sunshine that Cabo San Lucas offers, you will discover you've landed in paradise when you break free from your everyday routine at Rancho San Lucas.

Rancho San Lucas Golf Club | Los Cabos, Mexico | (844) 645-2292 | RanchoSanLucas.com