With an 18,500-acre lake as a playground, the water is proving to be as much a draw to this  collection of golf communities as its seven golf courses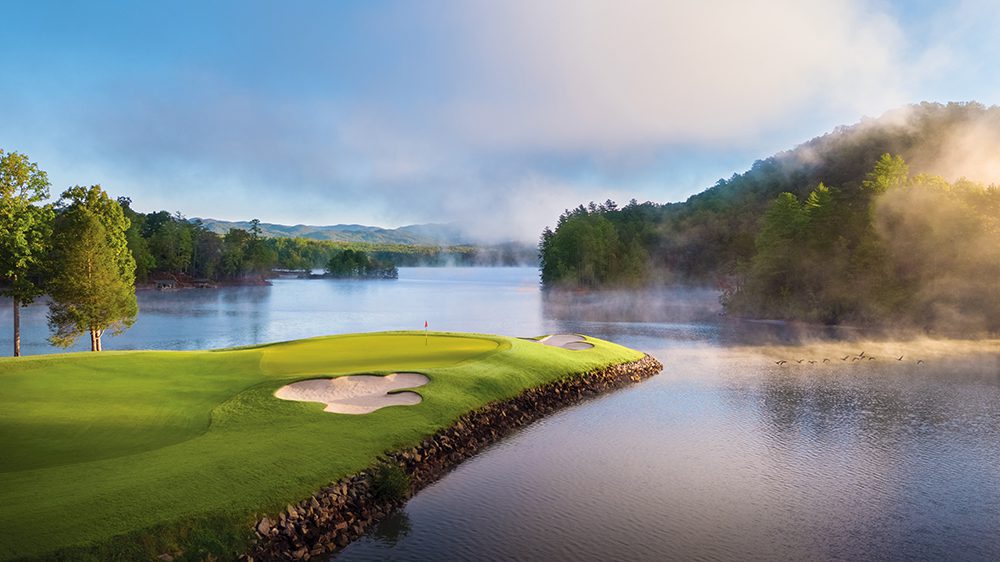 If you haven't looked closely at their offerings, you might reasonably assume The Cliffs was a collection of mountain communities. You would be only partly correct. In fact, the seven communities also offer stunning lake settings.
Three of The Cliffs' communities—Keowee Falls, Keowee Springs, and Keowee Vineyards—are set on Lake Keowee. This is no ordinary lake. With more than 300 miles of shoreline and 18,500 acres of emerald-blue water, this is one of the region's most spectacular jewels. On any given day, you can see boaters, kayakers, anglers, wake boarders, and those just enjoying a lazy afternoon on their party boats. The water-
related activities add a whole new dimension to a community whose claim to fame has long been golf.
"Now we offer a lot of other choices," says Kent Smith, President and CEO of Cliffs Land Partners. "For us, the lake is such a compelling draw for families." To ensure members get the most out of their time on the water, The Cliffs employs a collection of outdoor-adventure specialists, including world champion wakeboarder Abby Delgoffe and expert fishing guide Nick Rubio.
If you have waterfront on your mind, a good place to start is The Cliffs at Keowee Springs, perhaps the most family-friendly of all the communities. It's where you'll find the neighborhoods of Dockside and The Landing, the two newest developer releases, situated on some of the lake's most coveted land. Think homesites that slope gently to the waterfront, providing easy access to a dock and boat. Dockside has only a handful of choice homesites remaining, but The Landing boasts dozens of premier locations available now, with more to come along with a collection of amenities.
Golf, of course, is still a major draw. And there is plenty of it to be had, seven courses in all, and all served by a single membership. With three courses along the lake, residents always have one within easy reach by boat.
While most new members of The Cliffs identify as either a lake or mountain person, the allure is that with access to all the locations you don't have to commit to just one lifestyle. You can live in the mountains, play on the lake, and enjoy the city life in nearby Asheville, N.C. All without giving up the opportunity to play as much golf as you can handle.