At this unpretentious, private, sea-island community in one of Florida's most coveted locations, the emphasis is on quality, not quantity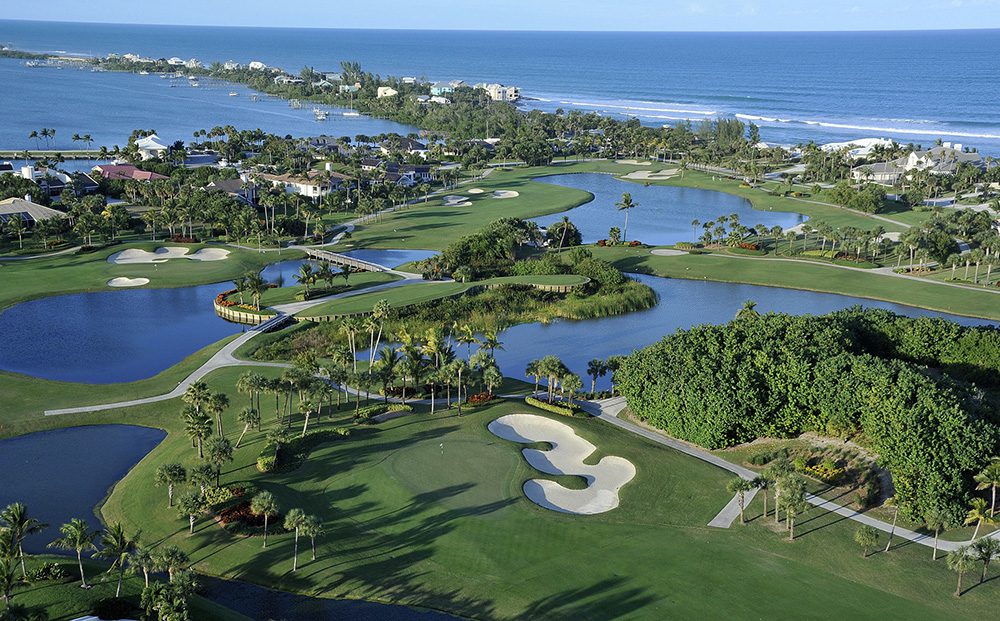 All too often, it's the latest and greatest that grabs our attention. But when you have a good thing going, not making wholesale changes to your community can be the wisest course of action.
Take Sailfish Point as an example of restraint paying dividends. Located on Hutchinson Island an hour north of Palm Beach—where the Atlantic Ocean, St. Lucie Inlet, and Indian River converge—this "little piece of paradise," as residents refer to it, is prized for its friendly, unassuming atmosphere as much as its privacy. The 532-acre island community opened in the early 1980s with well over a mile of private white-sand beach on the Atlantic, a private deep-water harbor, and perhaps the most enviable location in Florida. How much better can it get? Quite a bit, when the changes are well conceived and constructed.
Recent years have seen the renovation of the 60,000-square-foot oceanfront clubhouse, adding panoramic views from The Ocean Room restaurant, a new fitness and tennis facility, and salt therapy to the spa offerings.
Jack Nicklaus returned a decade ago to oversee a $6 million renovation to one of his early Signature courses, originally built in 1981, that hugs the coastline. The changes, members say, made a good course great. Also, the club has expanded and improved its short-game facility. But more than anything, it has been a commitment to conditioning (something that rarely makes headlines) that has made the course exceptional. In 2018, Golfweek ranked it 4th for residential courses in South Florida and 53rd nationwide.
"Through trying times, even hurricanes, we've been able to stay in great condition," says Director of Golf Vic Tortorici. "After adding 12 inches of sand to every fairway, the course drains tremendously." That's something members appreciate as much as they do the signature 18th hole, known as the "Window on the Sea" for its stunning view of the ocean.
The ocean, of course, doesn't only loom large from the golf course. This is the only place in Florida where you can get to open water from a private marina in five minutes. The fishing is superb and the community's full-service marina is a great launching point for chasing the celebrated sailfish from which the community takes its name.