The rebirth of this proud Treasure Coast community's once-abandoned golf courses has been nothing short of remarkable.
What a difference new ownership makes. "When I first came through the gates of Tesoro Club, my initial impression was the sheer beauty of it," says Roderick O'Connor, part of Tesoro's ownership trio that also includes Timothy Jones and Tucker Frederickson, former Auburn and N.Y. Giants running back. "The size of the community, the waterways, the wildlife, and simply the overall openness. It strikes you from the moment you come through the gates."
That was some first impression, especially when you consider that when the new ownership group took over the Port St. Lucie, Fla., property in October 2020, both once-championship golf courses had lain dormant for three years. The Club had no golf members. The fairway grass on the Arnold Palmer-designed course was four to five feet tall. But O'Connor, Jones, and Frederickson saw a gem waiting to be polished.
They made a plan and went right to work. In just two years, they restored the Palmer course and had it ready for play. Not just for its members, but for championship golf. Remarkably, the Korn Ferry Tour played a qualifying round on the Palmer in January, with the Monday Qualifier for the PGA Tour's Honda Classic following in February.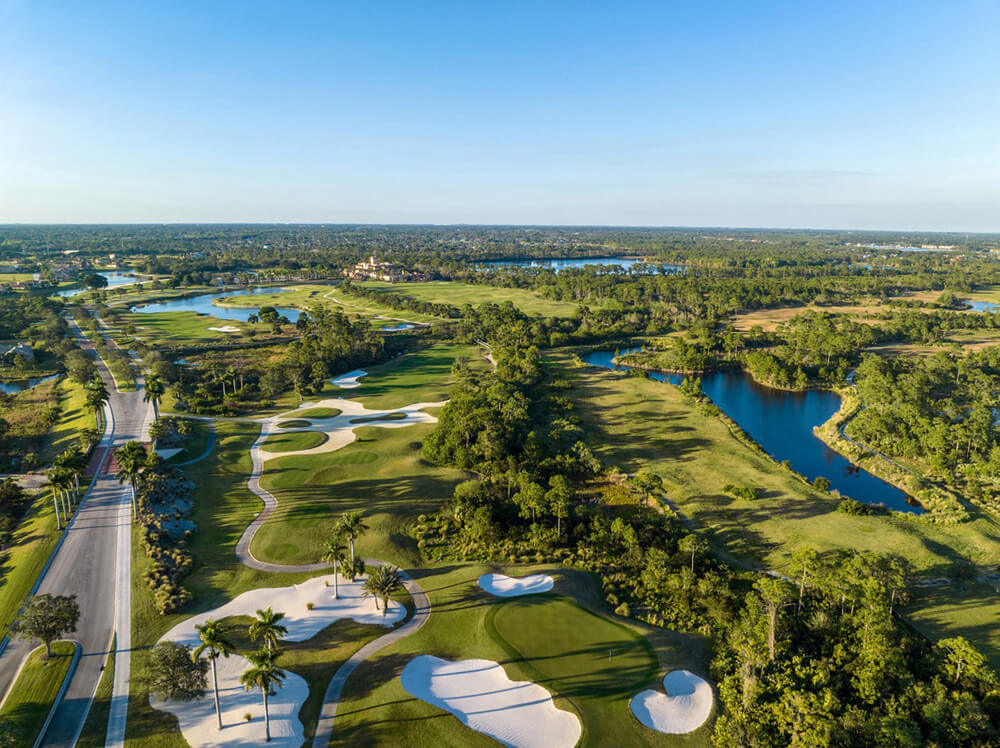 "To bring the course back to life in such a short time frame was an amazing effort," says Matthew Doyle, Tesoro's head golf professional. "The Palmer is an awesome layout, as much a nature experience as a golf experience. It's a beautiful property with lots of dramatic shots and a lot of wow factor. Palmer is big, beautiful, and dramatic, just like the clubhouse and the property."
One of the major projects during the renovation was the reconstruction of about a mile of wooden bridges that wind over the wetlands. From the bridges, golfers can see birds, turtles, tarpon, snook, and other species that inhabit the lush land and waterscapes.
The reopening of the Palmer course also opened the gates for golf membership. As its membership continues to grow, the next step will be to start a state-of-the-art renovation of the second course, designed by another golf legend, Tom Watson.
"Tesoro is a great restoration story," says Doyle. "It's been remarkable for the members who lived through it. And it's been great to bring this property and community back for them."
The goal now is to make Tesoro Club one of Florida's best golf and residential experiences. What they've already accomplished in a short time shows that ownership has committed the critical resources and industry experience to make that happen.
Thank you for supporting our journalism. If you prefer to read in print, you can also find this article in the Spring 2023 issue of LINKS Magazine. Click here for more information.