While Augusta National Golf Club will always be front and center in the Augusta, Ga., area, a new golf facility in development less than five miles away is garnering a bit of attention as details about the property emerge.
Here are six things to know about the forthcoming master-planned community of Cypress Shoals.
It's Not in Georgia
While not located in the Peach State, Augusta is still a part of Cypress Shoals's identity, as the 1,742-acre property is just across the Savannah River in North Augusta, S.C. It borders the 370,000-acre Sumter National Forest and bills itself as a nature-driven balance of sports, health and wellness, and emotional wellbeing while offering peace, privacy, and seclusion.
A Masters Champ is Involved
Tom Watson, who won green jackets at Augusta National in 1977 and 1981, is designing one of the two 18-hole championship courses at Cypress Shoals. The facility will also be home to a 9-hole short course, Golf Swing Suites with indoor simulators, and a golf learning and performance center. The architect for the second course to complement Watson's design hasn't yet been announced. As an architect, Watson is nowhere near as accomplished as the generation of golf greats that preceded him—including Jack Nicklaus, Arnold Palmer, and Gary Player—counting courses like Cassique in Kiawah Island, S.C., and The Conservatory at Hammock Beach in Palm Coast, Fla., among his best-known designs, along with a renovation of the Old Course at Ballybunion in Ireland.
As far as a timeline for the Watson-designed course at Cypress Shoals, that's yet to be determined. But it's clear that Watson, who last year joined Nicklaus and Player as an honorary starter at the Masters, will soon be spending even more time in the Augusta area.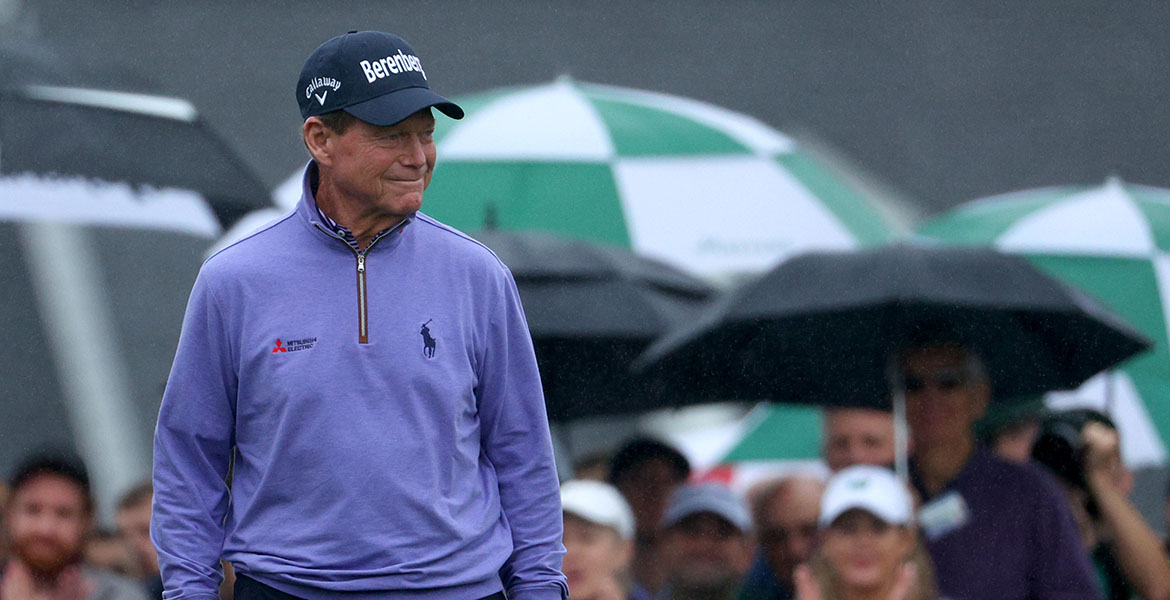 More Than Golf
Like many modern communities, Cypress Shoals will have "resort activities" beyond golf. In the plans are a spa and wellness center, a fishing lodge, a hunting/shooting lodge, kayak and river sports facilities, nature trails and bird-watching areas, equestrian facilities, and even two private islands set aside as conservation preserves and the ultimate peaceful escape. There are 200 residential estate lots spread throughout a community that overlooks the Savannah River. In addition, there are luxury golf cottages and condominiums planned, along with a boutique riverfront inn and what developers describe as "corporate enclaves." There will also be indoor and outdoor spaces for conferences and special events.
Community and Resort
With the planned activities and attractions, Cypress Shoals is envisioned as a true mixed-use design and development—for business and pleasure, and for a community of multi-generational families as well as conventions and corporate retreats. The proximity to Augusta National and the Masters certainly doesn't hurt as a draw.
View this post on Instagram
No LIV Ties
At one time, rumors floated that LIV Golf had purchased land in North Augusta, giving the Saudi-funded golf league a potential spot to build courses that could host a tournament to, ahem, challenge the Masters. There are elements of truth, though the details got a little fuzzy. As it turns out, an entirely unrelated company that happens to be named LIV Development owns an apartment community in North Augusta that has a golfy name, Ironwood, but no golf course.
The Latest New (Private) Golf in S.C.
With its South Carolina address, Cypress Shoals joins a growing list of new golf projects in the Palmetto State, most of them private in nature. There are two clubs debuting in 2023 in Aiken—Old Barnwell and The Tree Farm, the latter of which is the vision of professional golfer Zac Blair. Meanwhile, at Palmetto Bluff in Bluffton, King-Collins Golf Course Design is creating a 9-hole reversible course as part of that private residential club and community.
What do you think about the announcement of Cypress Shoals? Let us know in the comment section.