The "Big Three" united for a unique collaboration just down the road from Augusta National
It was at the 1999 Masters that Gary Player recruited Jack Nicklaus and Arnold Palmer to collaborate on Champions Retreat, a private club just outside of Augusta, Ga.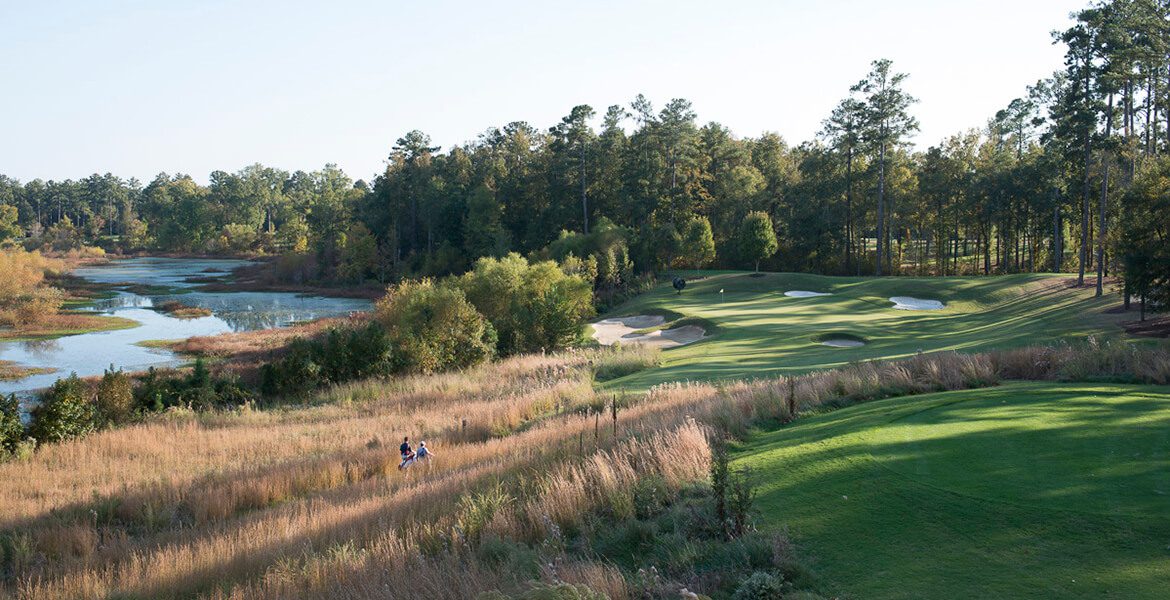 The story goes that while sitting in the Champions Locker Room at Augusta National, the "Big Three" drew cards labeled Creek, Bluff, and Island to determine who got which piece of land for their nine-holers. Drawing Bluff, Nicklaus won the hilliest portion, so he worked up and down and side to side through corridors of enormous Loblolly pines that create narrow fairways. The Creek card put Player in wetlands where he shaped holes with wide fairways and large greens. Palmer's Island nine is the most scenic, with holes playing along the Little and Savannah Rivers.
Champions has a laid back atmosphere where you "don't have to be afraid about breaking rules. The only rule we have is respect," says Davis Sezna, Managing Partner of Heritage Golf Group, Champions Retreat's new owners.
Members currently own 16 cottages dotted throughout the property, with 35 additional plots available. Four-bedroom cottages start in the $700,000s, up to eight-bedroom cottages starting in the $900,000s.
Masters week is one of the few opportunities for the public to experience Champions Retreat. Cottages are available to rent for the week, providing access to the club's amenities. The week is full of parties, oyster roasts, golf, and, of course, viewing the action where Champions began, at nearby Augusta National.