U.S. readers will certainly know the name Harry Colt (born Henry in London in 1869)—the man who showed the world amateur golfers (though he did make the cut at the 1891 Open Championship) were capable of designing golf courses and doing it so well it could become a legitimate profession.
A Cambridge grad, Colt gave up a very promising and potentially lucrative career in law to become the secretary of Rye Golf Club on the south coast of England in 1895, before moving to Sunningdale Golf Club in 1901.
Colt worked on a handful of courses during three trips to North America in 1911, 1913, and 1914. He collaborated with Donald Ross at Old Elm in Chicago, created the original course at the Country Club of Detroit, extended Tom Bendelow's layout at Bloomfield Hills Country Club in Michigan, had a significant hand in the design of George Crump's Pine Valley Golf Club, and laid out Hamilton Golf Club and Toronto Golf Club in Canada. Following WWI he travelled less frequently and shorter distances, but still influenced course design on this side of the Atlantic to a degree as his associate, Charles Hugh Alison, completed a good deal of work here.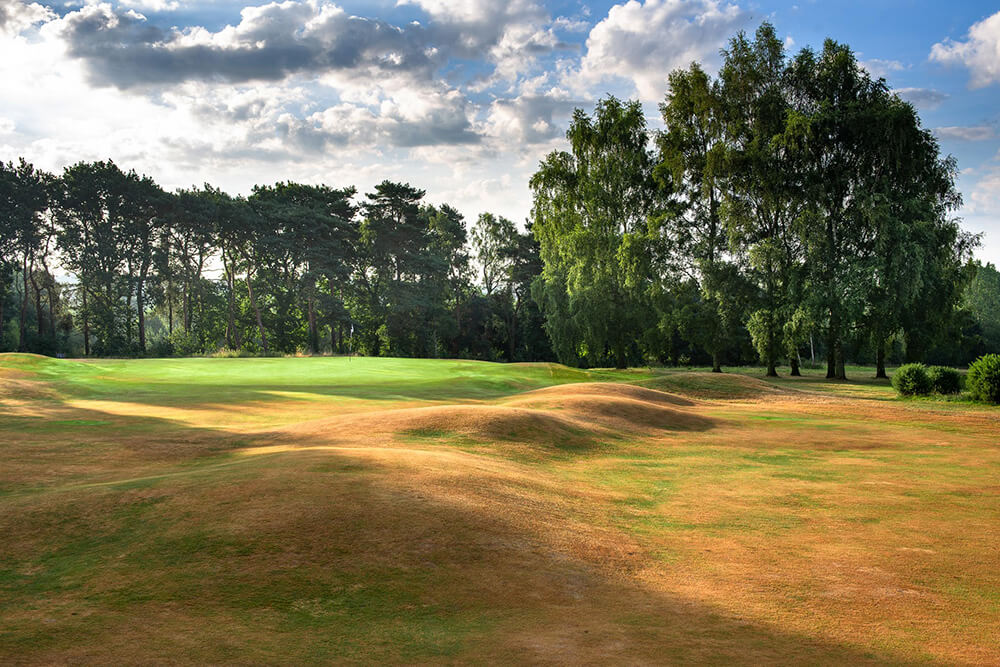 All told, Colt and his partners (Alister MacKenzie spent four years with him and Alison from 1919 to 1923; Alison and John Morrison formed a design company alongside Colt in 1928) worked in 16 countries and created well over 300 courses, Colt directly involved in about 115 of them.
He worked in a variety of settings—downland, moorland, parkland, woodland, and links—but is best known for what he created on heathland southwest of London at courses like Sunningdale (Old and New), Wentworth (East and West), St. George's Hill (originally 36 holes, now 27), and Swinley Forest where he proved the best characteristics of links golf—raw, uncontrived, strategic—could indeed be transferred inland.
Part of the beauty of Colt's work is that it didn't really have a signature look. Though you'd certainly enjoy the Colt course you were playing, you might not necessarily recognize it as his. He routed courses supremely well and his short holes were outstanding, but perhaps the most common theme among every one of his designs was that they were as good as the land allowed them to be. He famously described Swinley Forest as his "least bad course." In a similar vein, we might say the thing common to all Colt courses was that there was absolutely nothing wrong with them.
As we did with James Braid, we're discarding Colt's most famous works (Sunningdale, Royal Portrush, Muirfield, Hoylake, Swinley Forest, etc.) in favor of courses you might not know. Identifying so few courses from so extensive a list is agonizingly difficult.
Recognizing there are many more, here's a dozen that demonstrate what he was capable of.
Northamptonshire County (Church Brampton, England)
An Open Championship Regional Qualifying venue an hour and a half northwest of London, Northamptonshire County opened in 1910 and has parkland, woodland, and heathland characteristics—sturdy oaks and stands of silver birch framing holes with gorse adding a nice touch of color.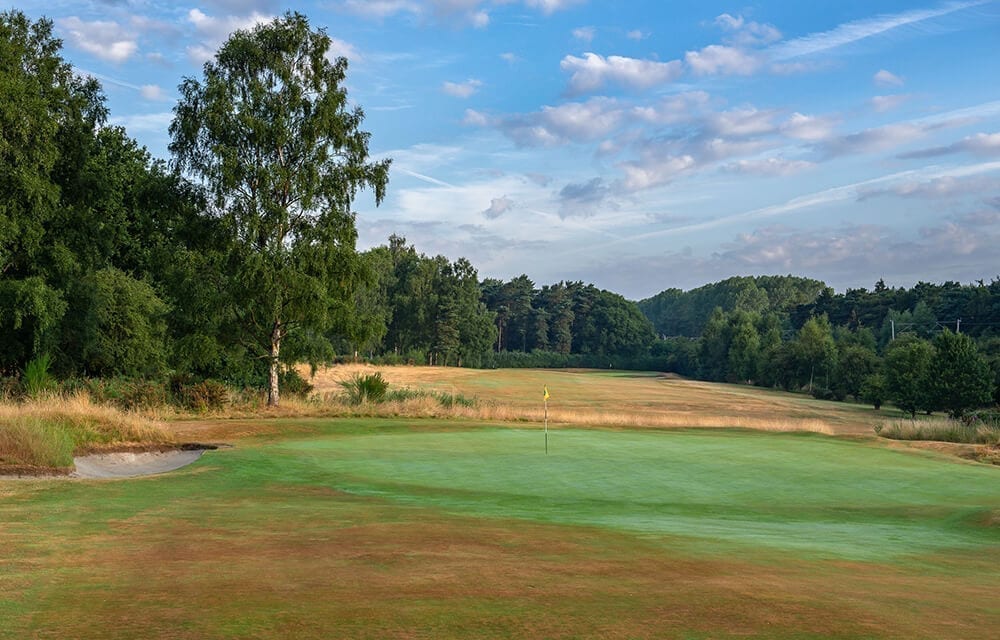 Tandridge (Oxted, England)
With expansive views over Surrey's North Downs and the Sussex/Kent Weald, Tandridge is a glorious escape from London an hour to the north. It opened in 1924 and has two rather distinct nines—a gentle front and more dramatic back. It's an intoxicating combination.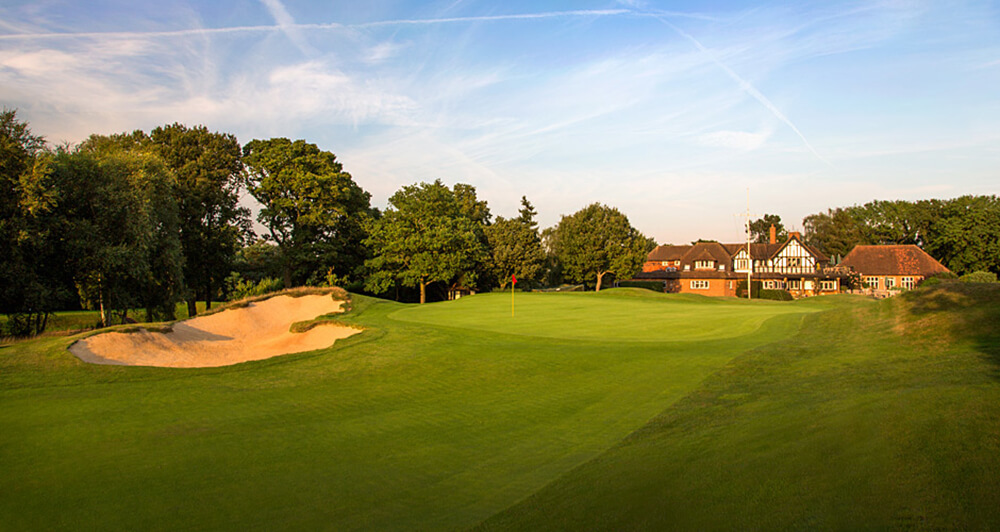 Broadstone (Broadstone, England)
Tom Dunn laid out the original course in 1898, but Colt redesigned it during the first World War when he replaced the parkland holes (5th–16th) with a stretch far more heathland in character. The region around Bournemouth on the south coast possesses a group of excellent wooded heathland courses of which Broadstone may be the pick.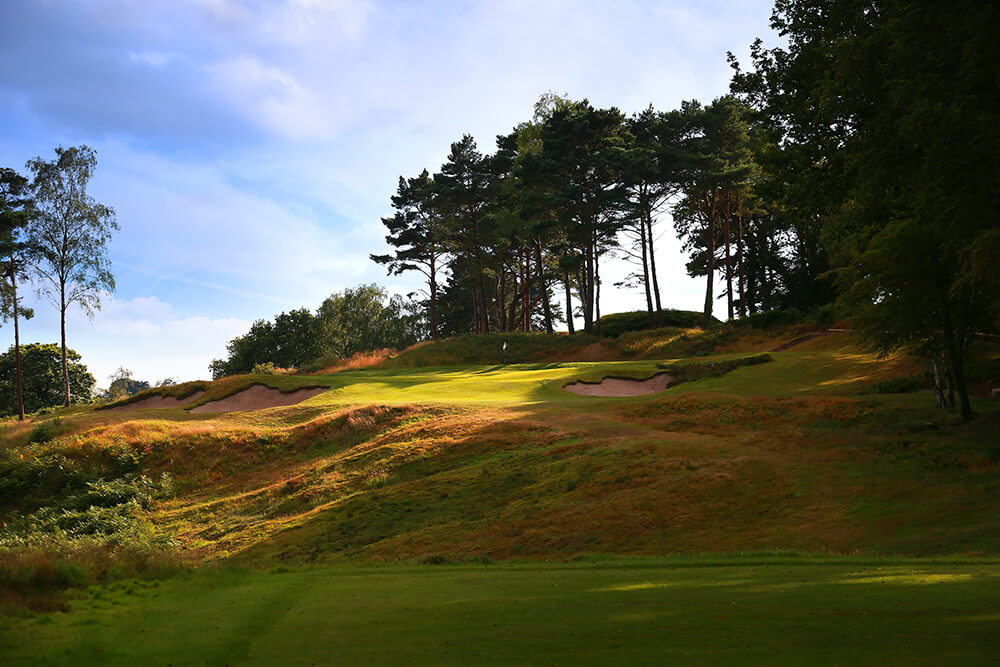 Brokenhurst Manor (Brokenhurst, England)
Not widely known even in Britain, Brokenhurst Manor covers 6,222 yards of the New Forest which William the Conqueror established in 1079. Colt's wonderful layout opened 840 years later.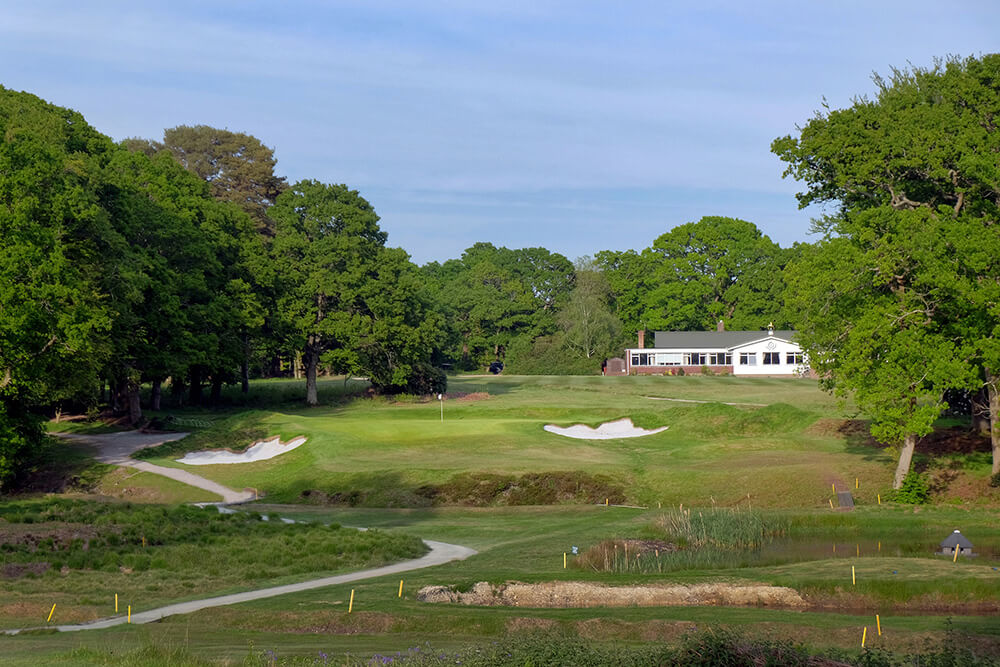 Edgbaston (Birmingham, England)
It's hard to believe Colt's lovely parkland layout that opened in 1936 (Colt was 66) lies just a couple of miles southwest of Birmingham City Center. In 2019, Tom Mackenzie and Martin Ebert provided input for the first phase of a bunker restoration, bringing Colt's bunkers back to life, after locating aerial images from the 1940s.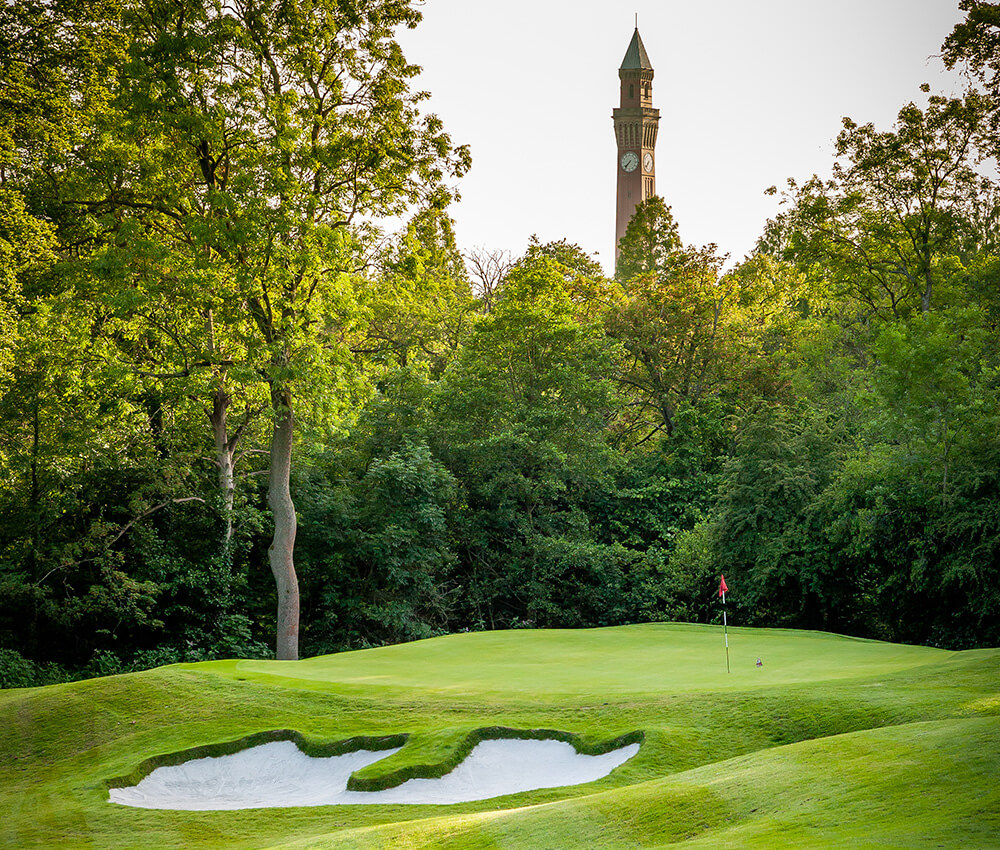 Prestbury (Prestbury, England)
Mackenzie & Ebert have recently completed a restoration of Colt's intimate parkland design that opened in 1920, on just 90 acres 20 miles south of Manchester.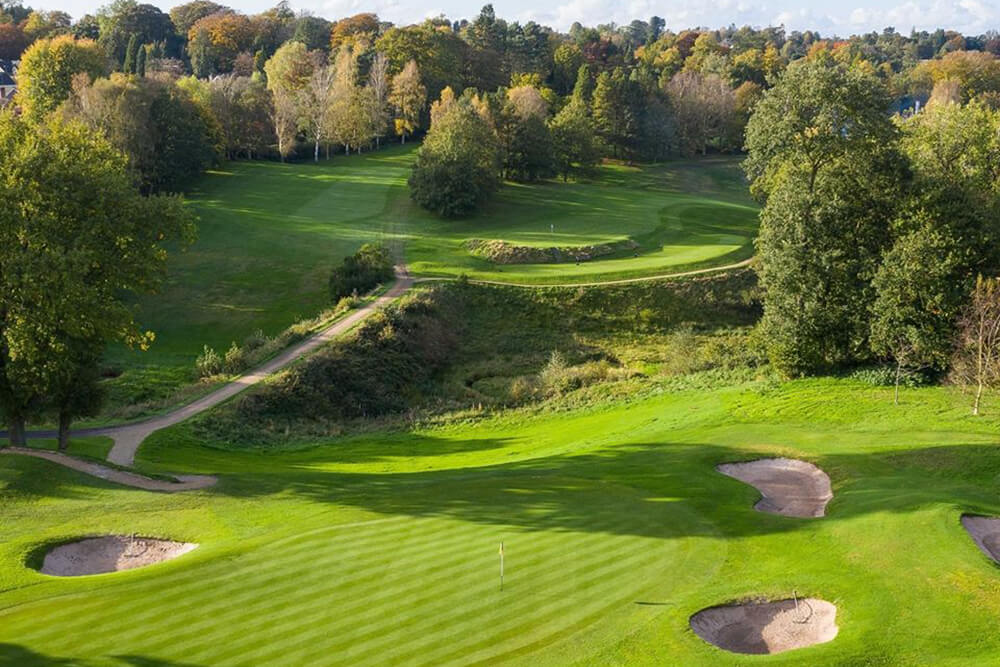 Camberley Heath (Surrey, England)
If Camberley Heath weren't surrounded by quite so many world-renowned courses, indeed so many Colt-designed gems, its renown would surely have spread further. Set on 135 magnificent pine, heather, and sand-covered acres, the course opened in 1913 with Colt's usual quota of great par threes as well as four splendid short fours.
Blackmoor (Hampshire, England)
Like Brokenhurst Manor, par-69 Blackmoor enjoys a certain anonymity despite being as delightful a course as any of its more famous heathland neighbors. Colt laid out 12 holes in 1913 and returned in 1924 to build six more at the southwestern extreme of the sand belt.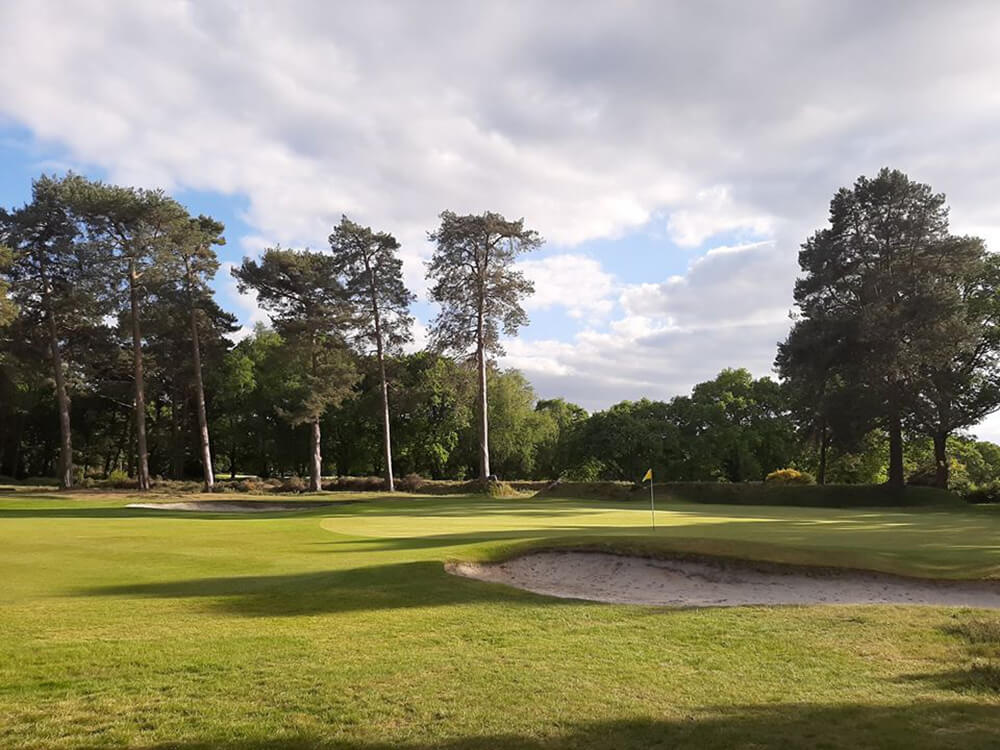 St. Andrews Eden (St. Andrews, Scotland)
It's understandable with some fairly good golf quite close by, but it's a shame relatively few people know just how enjoyable Colt's 1914 design is with its enchanting mix of pot bunkers, contoured greens, and perfect links turf.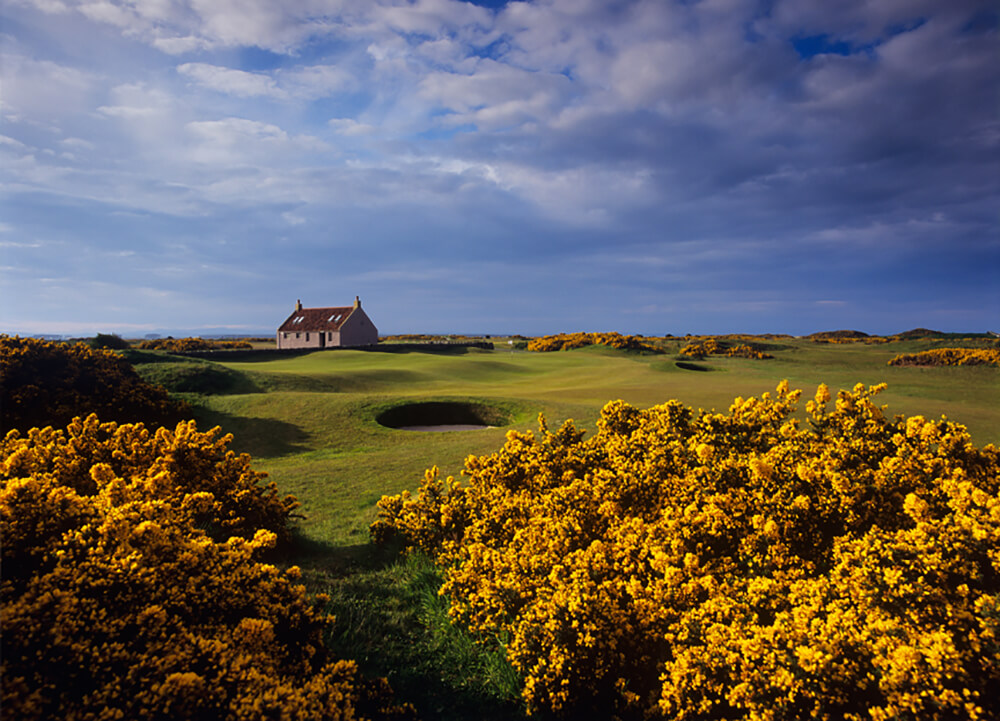 County Sligo (Rosses Point, Ireland)
Like the road that takes you from Tralee out to Tralee Golf Club, the R291 between the town of Sligo and the course, otherwise known as Rosses Point, fills the golfer with wild anticipation. At its end is Colt's brilliant 1927 remake of Willie Campbell's layout which has hosted the West of Ireland Championship since 1923.
Utrecht De Pan (Bilthoven, Netherlands)
Roughly equidistant from the Dutch cities of Amsterdam and Rotterdam is Utrecht where, in 1929, Colt designed a forest/heathland classic that bears comparison with the best of Surrey and Berkshire. Noted Colt expert Frank Pont (who has also worked at Tandridge, Broadstone, and Camberley Heath) has been involved at De Pan for the last 15 years systematically restoring the original design.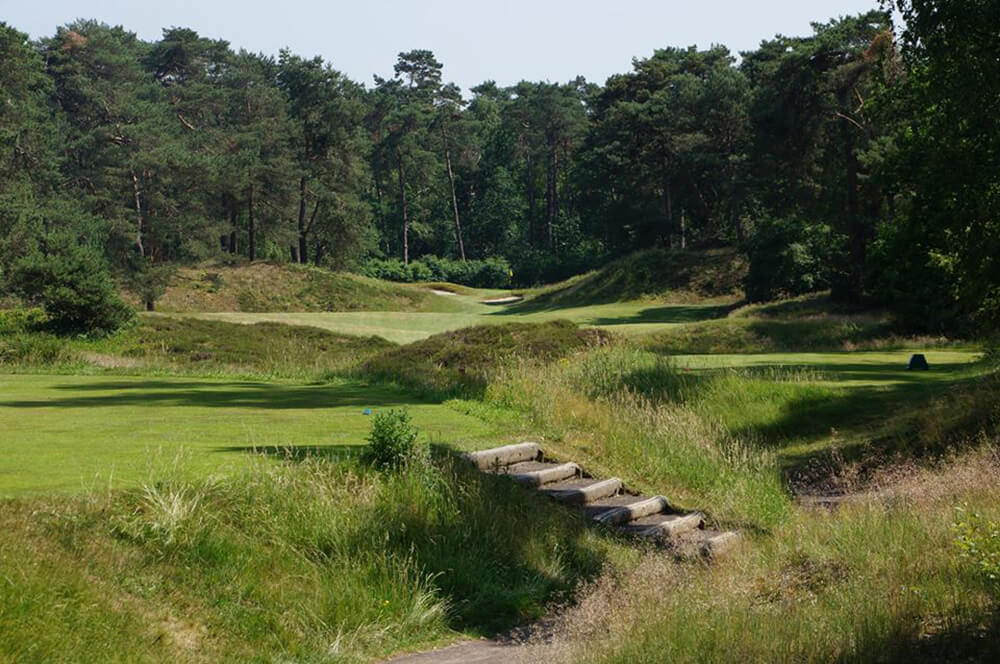 Golf de St. Germain (Saint-Germain-En-Laye, France)
A little parkland, a little heathland, and a lot of woodland make up Colt's noble 1920 layout in the Forest of Saint-Germain-en-Laye, about 20 miles west of the Eiffel Tower.
What is your favorite of Harry Colt's golf courses? Let us know in the comment section.