For as long as there have been pro golfers, there have been nicknames. Tommy Armour, The Silver Scot, was one of the trailblazers of the trend. Since then, golf writers and fans have coined nicknames for all of their favorite players.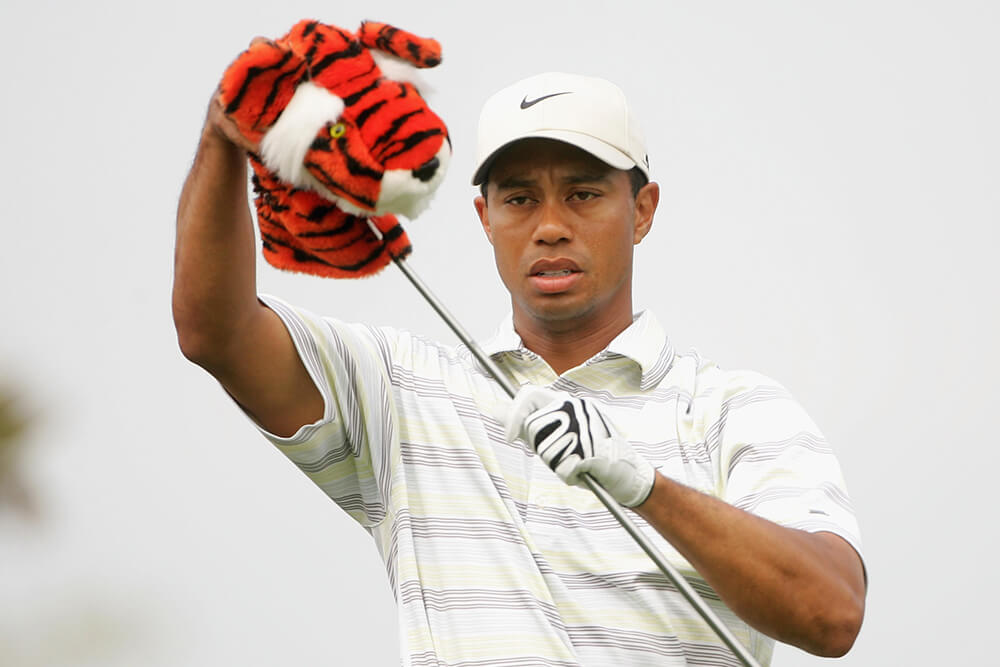 Headlines referred to Walter Hagen as Sir Walter because of his lavish lifestyle. Tony Lema got the moniker Champagne Tony for his similarly refined tastes. U.S. Army vet Orville Moody became Sarge during his playing days. JoAnne Carner was popularly known as The Great Gundy before becoming Big Mama. Al Geiberger was Mr. 59, and was later joined by Ms. 59, Annika Sorenstam. And then there's poor Ed Oliver, all 5' 9", 190 pounds of him—Ed wound up with the less-than-complimentary sobriquet, Porky. But he didn't care. He laughed all the way to the bank.
Many player nicknames have had their genesis in the animal kingdom. Ben Hogan was known as The Hawk for his steely eyes and predatory instincts towards his fellow competitors. Gardner Dickinson, who patterned himself after Hogan, was The Chicken Hawk.
Stocky Harold Henning's nickname was Horse.
Leo Diegel was, of course, The Eagle.
Diminutive Bob Toski was called Mighty Mouse.
Don Massengale's oversized front teeth earned him the nickname, Bugs Bunny.
Doug Sanders' colorful wardrobe made him the one and only Peacock.
Five-time Open Championship winner Peter Thompson was dubbed The Melbourne Tiger.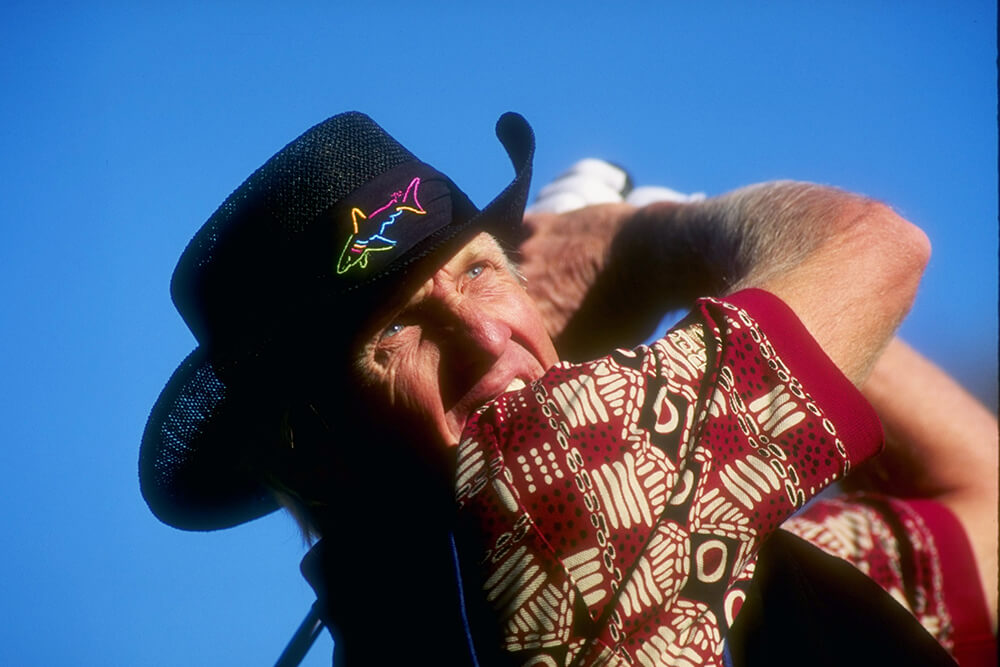 Today, everyone knows The Golden Bear. And there's Greg Norman, The Great White Shark. With his white-blond hair and tenacious style of ripping courses to shreds, could the Aussie have been called anything else?
Other fan favorites in golf's zoological pantheon include:
Angel El Pato (The Duck) Cabrera.
Tim The Penguin Clark.
Paula The Pink Panther Creamer.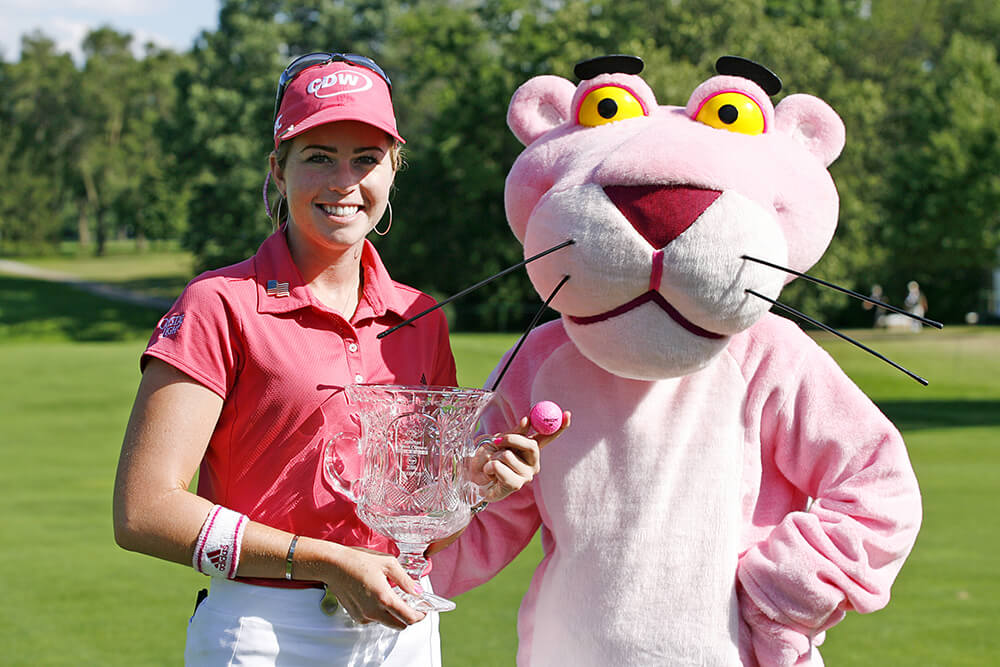 Robert Gorillagus Garrigus.
Retief The Goose Goosen.
Jay Jaybird Haas.
Morris Mo-Cat Hatalsky.
Corey Bulldog Pavin.
Eduardo El Gato (The Cat) Romero
Craig The Walrus Stadler, and his son Kevin, The Smallrus.
Tweety Bird—Howard Twitty.
And then, of course, there's Tiger.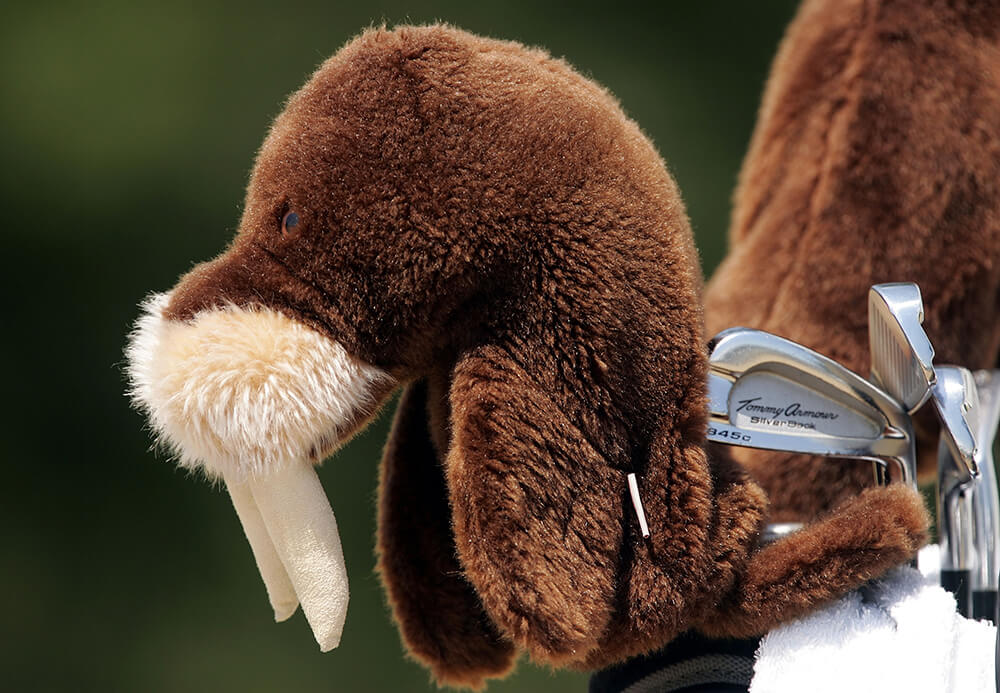 You might think that with The Great Stripèd One's popularity, there'd be a host of copycat animal nicknames in the modern era. But there haven't been. Maybe it's because so many players wear hats now—and have personal trainers and wardrobe contracts. For absurdity's sake, I pondered the question: what animal nicknames might some of today's other players have? These may be a stretch, but for the sake of fun, here are a few possibilities.
Bill Haas—bald as a baby but deadly with a driver. He can only be The Bald Eagle.
K.J. Choi—his sinister demeanor belies his jovial nature. But he's The Snake.
Keegan Bradley—his intense stare earns him the nickname, The Falcon.
Brandt Snedeker—happy-go-lucky Sneds with his mop of curly hair is The Golden Doodle.
Bubba Watson—sharp-tongued Bubba, boy of the South. He's The Cottonmouth.
Tommy Fleetwood—with dark locks flowing, he's always trying to sneak into championships. Tommy's The Weasel.
Brad Faxon—The ginger man from R.I. who's a genius with the flat stick. How has he not been called The Red Fox?
Phil Mickelson—whose sartorial tastes run to the dark side, but has a tail wag and a smile for everyone. Phil is golf's Black Lab.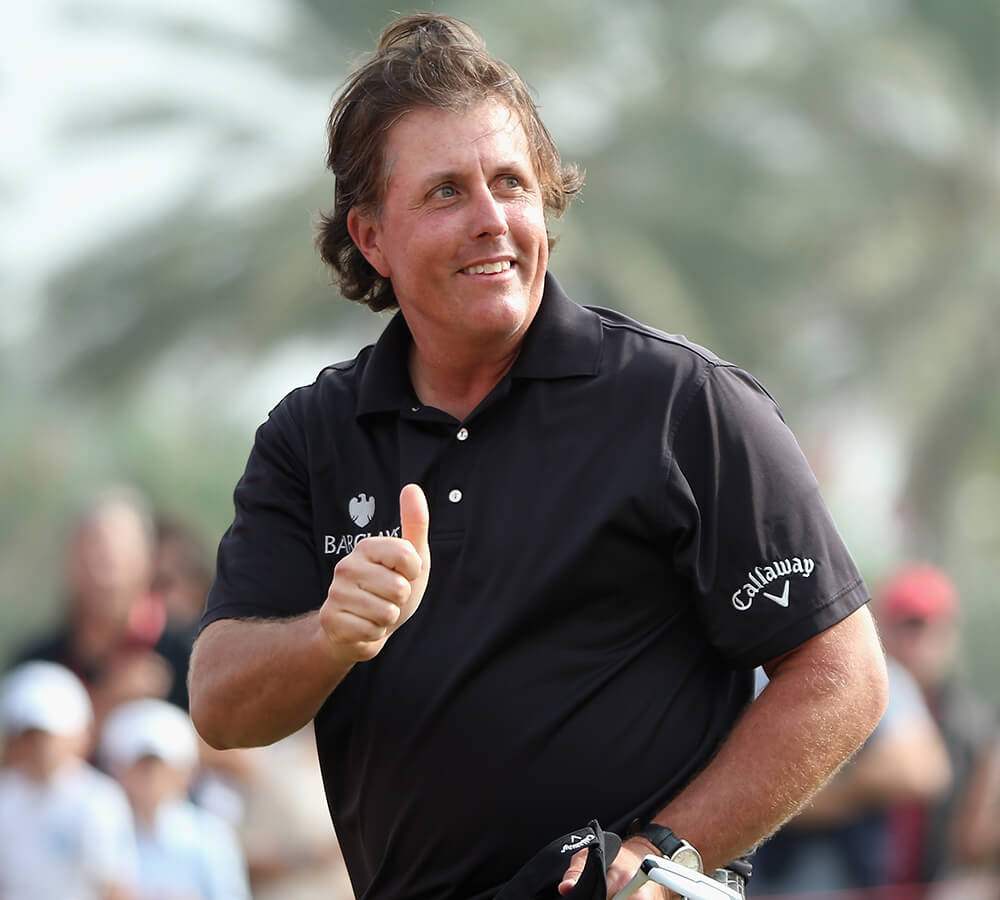 Shane Lowry—hails from Ireland but plays the mountain man well. Shane's animal name is Grizzly.
Francesco Molinari—not a slow player, but his broad visage makes him The Sloth.
Ian Poulter—the Englishman's personality perfectly fits the nickname, Squirrelly.
Jon Rahm—he's the strong-as-a-bull Spaniard who certainly deserves to be called El Toro.
Jordan Spieth—certain of Jordan's swings have earned him the name, Chicken Wing.
Jim Furyk—slow and steady Jim is the Terrapin of the PGA Tour.
Paul Casey—goofy and fun-loving Paul… always up to Monkey Business.
Abraham Ancer—His double-A initials make him Aardvark.
Viktor Hovland—young Viktor prowls the Tour like a Meer Cat.
And finally, there's Kiradech Aphibarnrat—you can figure out his nickname without my help.
Have any other animal nickname ideas? Let us know your most creative ones in the comment section!