Whether because of design, difficulty, setting, or situation, sometimes a golf hole just doesn't fit our eye or sensibilities.
A hole that is loved by some (or many) may be loathed by others. Of course, that just speaks to one of the unique beauties of golf: the playing field is always different.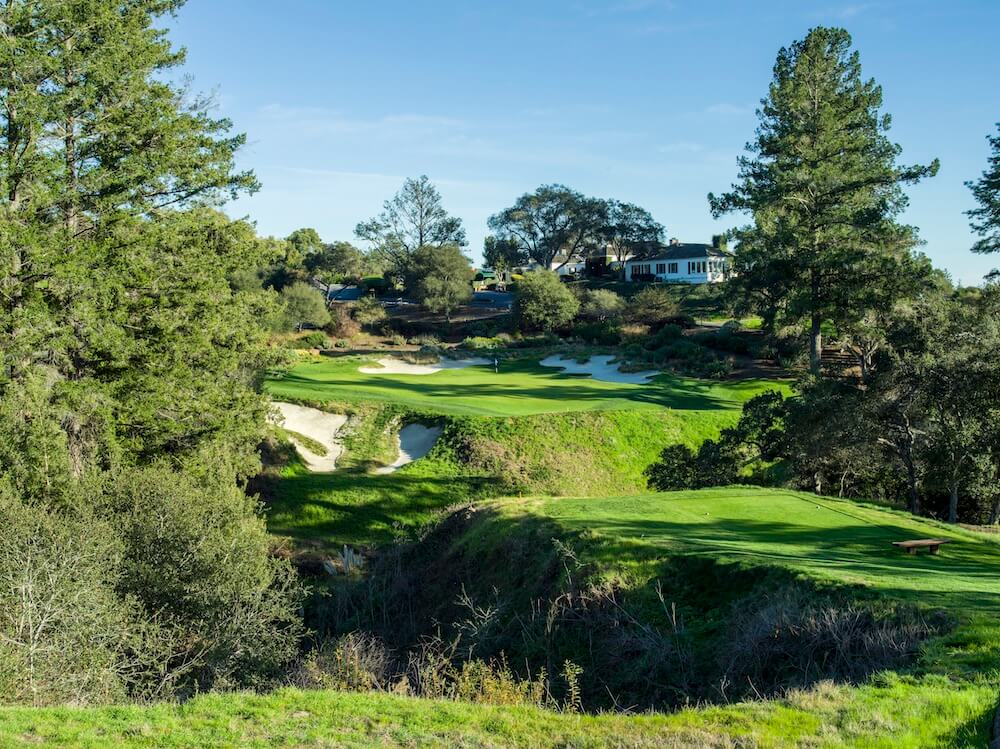 What follows is a run-down of some of the most polarizing par-three holes in the game. You won't see any numbers running down the left side below, which means it's not a definitive list by any means. Instead, this is an entirely subjective look at a group of one-shotters that elicit opinions on both ends of the spectrum.
You know the type. You might be in a foursome with your favorite golf buddies and three of you love a particular hole while the other is as triggered as someone who's gotten a parking ticket for having their bumper extend inches into a restricted fire hydrant space—ranting, raving, and complaining about the unfairness of it all. The list below is simply a starting point to think of (and share) similar "love 'em or leave 'em" holes.
17th hole—TPC Sawgrass (Ponte Vedra Beach, Fla.): How can you not start with Pete Dye's iconic island green and the imitators it has spawned throughout the years? It's a diabolical little hole with no place to bail out. When many players walk up to the tee for the first time, all they see is water. Either that or the wooden bulkheads that surround the putting surface. Oh, and don't get the "peninsula" people started on the use of "island" as a descriptor either.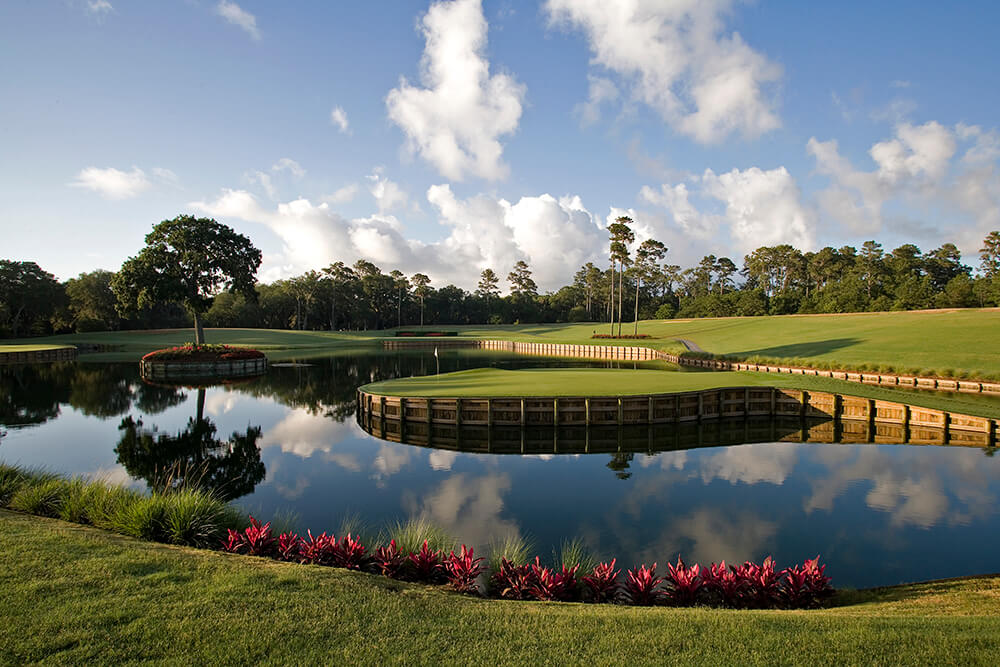 11th hole—Crystal Springs Golf Club (Hamburg, N.J.): An 80-foot drop to a green shaped like a dog bone and framed by water at the bottom of an old quarry? There's a reason Crystal Springs was once ranked among the hardest golf courses in the country. This hole is an intimidating gut check that captures the essence of similar "drop-shot" par threes and the dramatic elevation changes that cause golfers all kinds of doubt when it comes to proper club selection.
5th hole "Dell"—Old Course at Lahinch Golf Club (Lahinch, Ireland): One of the most famous holes in Ireland, the Dell hole at Lahinch dates back to the original design from Old Tom Morris in 1894 and features a blind tee shot to a green tucked behind a massive dune. In fact, the long, shallow green is wedged between a series of dunes, with only a white "aiming rock" place on the front dune to give golfers an idea of where the hole is located on a given day. It's quirky, unique, and thrilling, but definitely has its share of detractors.
15th hole—Cruden Bay Golf Club (Cruden Bay, Scotland): Along the lines of the Dell hole at Lahinch, Cruden Bay's charming "Blin' Dunt" features a blind shot off the tee to a green that's blocked by a large dune. A sign near the teeing ground has a depiction of the green, with a moveable wooden peg that indicates your target and where the hole is located that particular day. Those players who struggle to get the ball airborne might just find themselves plugged into the side of the grassy hillside.
13th hole—Trump National Westchester (Westchester, N.Y.): This jaw-dropping par three is considered the club's signature hole, with a dramatic 101-foot waterfall behind the green along with a large pond and another small waterfall in front of the green. It's impressive, but it's also a prime example of manufactured beauty that rankles many traditionalists. This hole alone cost $7 million to build.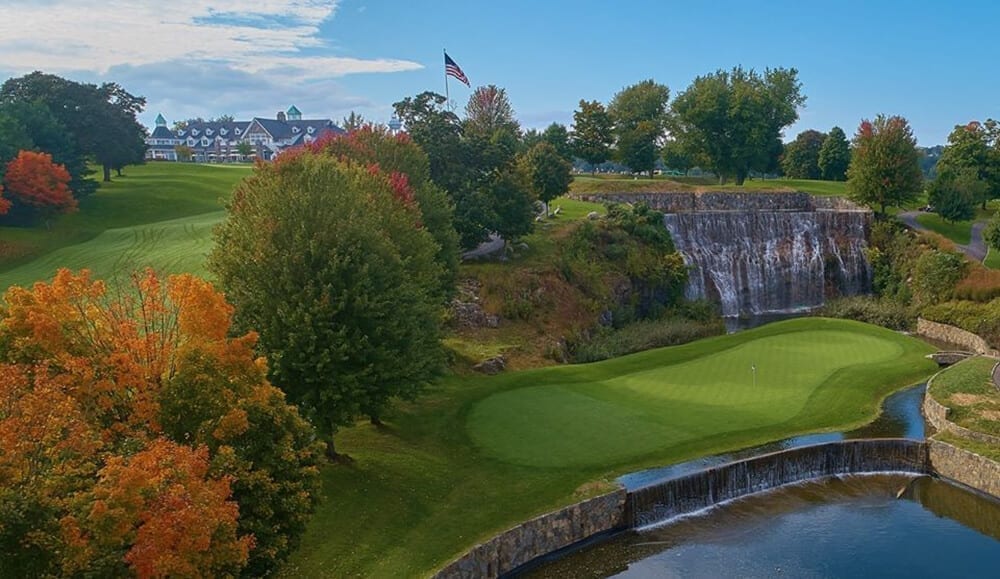 6th hole—Riviera Country Club (Pacific Palisades, Calif.): One of the more unusual par threes in the game, the 6th at Riviera is renowned for a small, devilish bunker smack dab in the middle of the putting surface that divides the green into four quadrants. When the PGA Tour comes to town every year, it's not uncommon to see four-putts or players using wedge from the green. This hole certainly makes one reconsider just playing safely to the middle of the green.
17th hole—Crowbush Cove (Prince Edward Island, Canada): "Flying Jib" isn't intimidating on the scorecard, playing just 117 yards from the back tees. But the penultimate hole plays uphill over a lot of "junk" to a raised green with significant undulations and drop-offs all around. The semi-blind, awkward nature of the tee shot offsets the shortness of the hole and leaves many a golfer with uncomfortable swing thoughts.
16th hole—TPC Scottsdale (Scottsdale, Ariz.): The polarizing nature of this hole doesn't necessarily extend year-round, as it's the raucous, party atmosphere at the 16th every year during the Waste Management Phoenix Open that raises the ire of some. The hole has earned the nickname "The Coliseum" because it's the only fully-enclosed hole on the PGA TOUR and its grandstands can seat 20,000 spectators, many of whom have gained a reputation of getting, shall we say, overly enthusiastic.
9th hole—Yale Golf Course (New Haven, Conn.): Who doesn't like a Biarritz? And this might be one of the most famous versions on a par three there is. But for uninitiated golfers playing this long hole, with a full carry over water, to a green with a massive gully in the middle? Yes, there are some critics. Especially if their well-struck 200-yard tee shot ends up at the bottom of the swale. Or if there's a front pin and the conditions are firm… Or if their shot runs long on the front-to-back slope on the back portion of the green.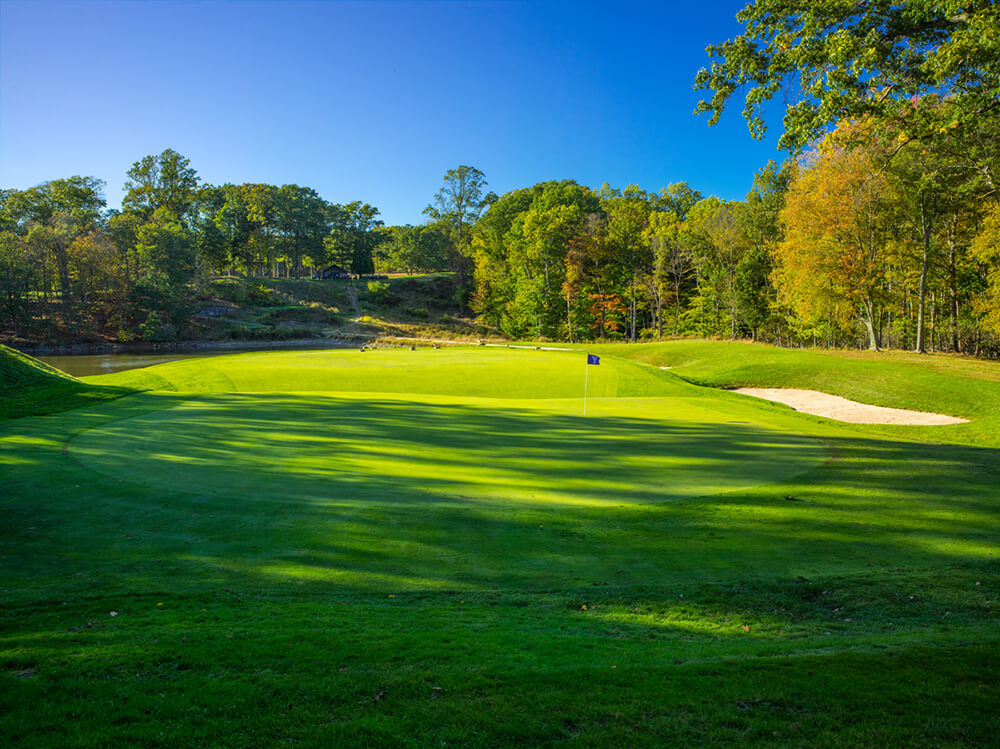 18th hole—Pasatiempo Golf Course (Santa Cruz, Calif.): Okay, this one comes with a bit of an asterisk. We could have gone with a number of options, including East Lake in Atlanta, but this is a more well-known example of a prominent public course finishing with a par three as the 18th hole. While the closer at Pasatiempo is widely regarded as yet another great hole at a terrific course, the idea of ending a round with a par three is anathema to some golf purists. But who wouldn't want the chance to "walk-off" with an ace?
Again, this is not a comprehensive list. And we want to hear about more examples of par three holes that you consider polarizing, no matter the reason. Rundowns on polarizing par fours and par fives to follow soon…