This May will mark seven years that I've been working in golf media, and there's nothing more I can say except I've been living the dream.
I've played Augusta National (short version: Used Jack Nicklaus's locker in the Champions locker room, birdied 12, can still recall every shot). I've tucked behind the curtain at Shadow Creek in Las Vegas the morning after having my mouth frozen by a special cocktail in the Cosmopolitan hotel. I braved driving rain and wind for an authentic links experience at Royal Portrush. And I hit a shot on TPC Sawgrass's iconic island green at night, under the lights.
But on Planet Golf, there is always more you can do and see.
Here are the top five experiences still left on my golf bucket-list; it's not just about playing the game, but a nice course always helps.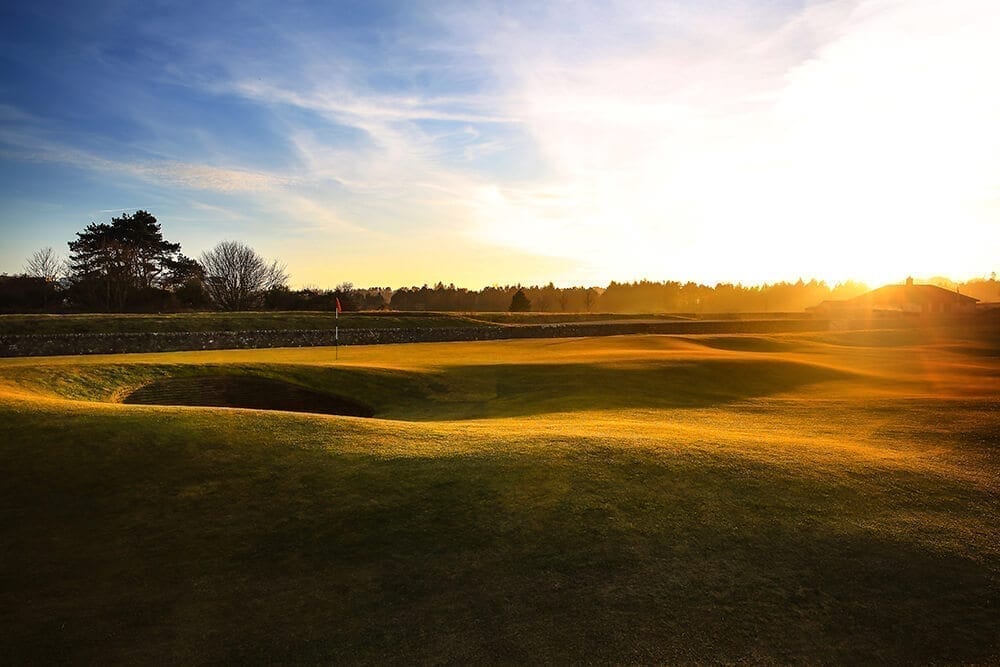 Attend The Open Championship at St. Andrews: A U.S. Open at Pebble Beach very nearly landed on this list, but I think I had to give the nod to the birthplace of golf at St. Andrews. Luckily, The Open is on a rotation and if I miss out on visiting St. Andrews in 2022, I could always try again in the coming years.
To me, there is just something about the history and the experience at St. Andrews. I somewhat feel as if I've already played it (thanks mostly to Tiger Woods PGA Tour on Playstation) but standing on that first tee and thinking about actually missing a fairway or walking up to the Road Hole bunker to see how intimidating it actually is would be a thrill-a-minute.
The opportunity to see the best players in the world try to navigate that classic links layout while also covering the only major championship I haven't attended (yet) is tops on my list.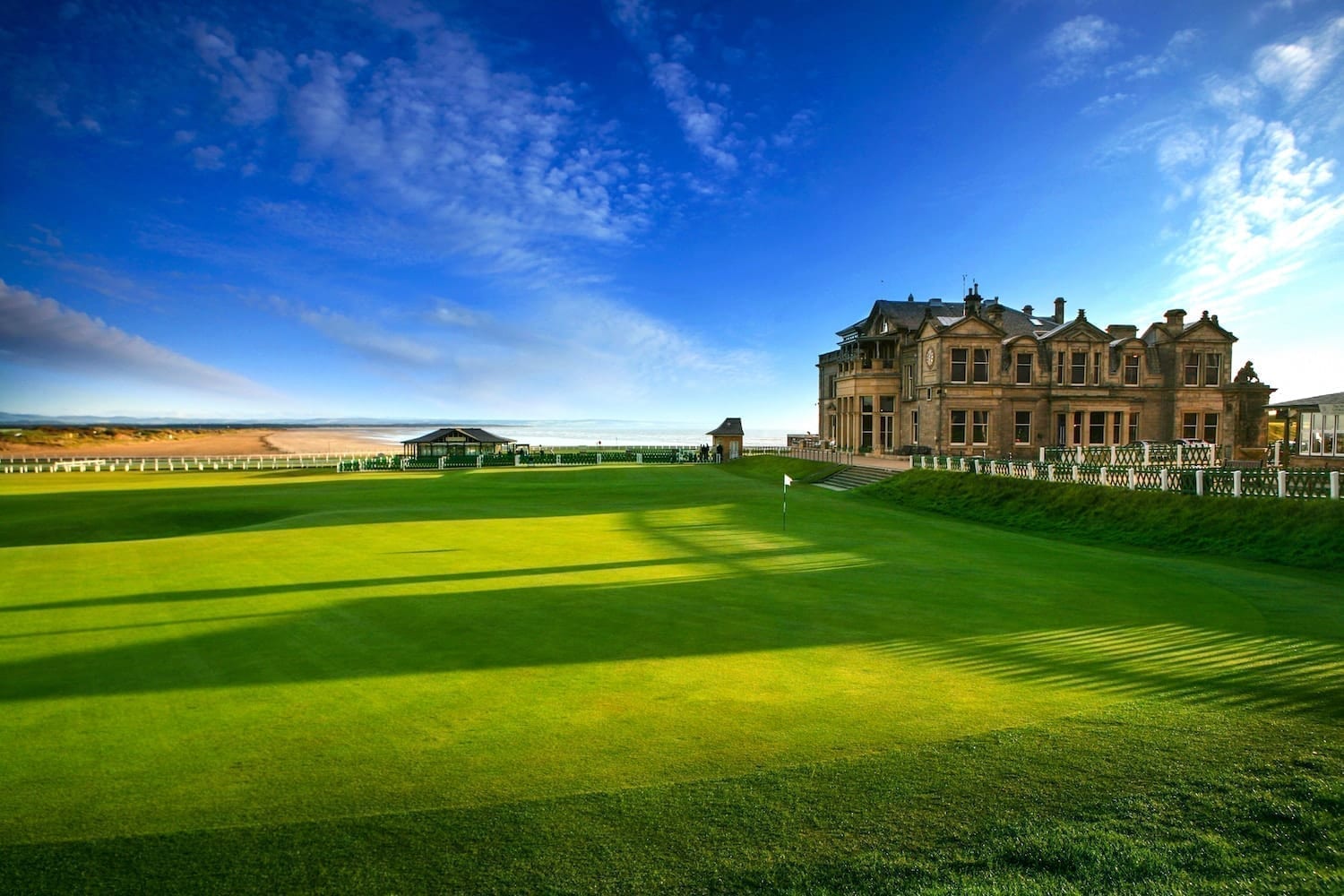 Watch the Presidents Cup in Canada: With no rooting interest in the Ryder Cup—although, that would be pretty great, too—I think attending a Presidents Cup on my home turf would be one of those things you can't pass up.
Friends and colleagues who attended the 2007 version at Royal Montreal—where Canadian Mike Weir took down Tiger Woods in Sunday singles—still talk about that event and that day in particular. Rumors are swirling that the 2023 Presidents Cup will once again be hosted at Royal Montreal with Weir as the logical selection for captain of the international side. If it happens, you better believe I'll be there.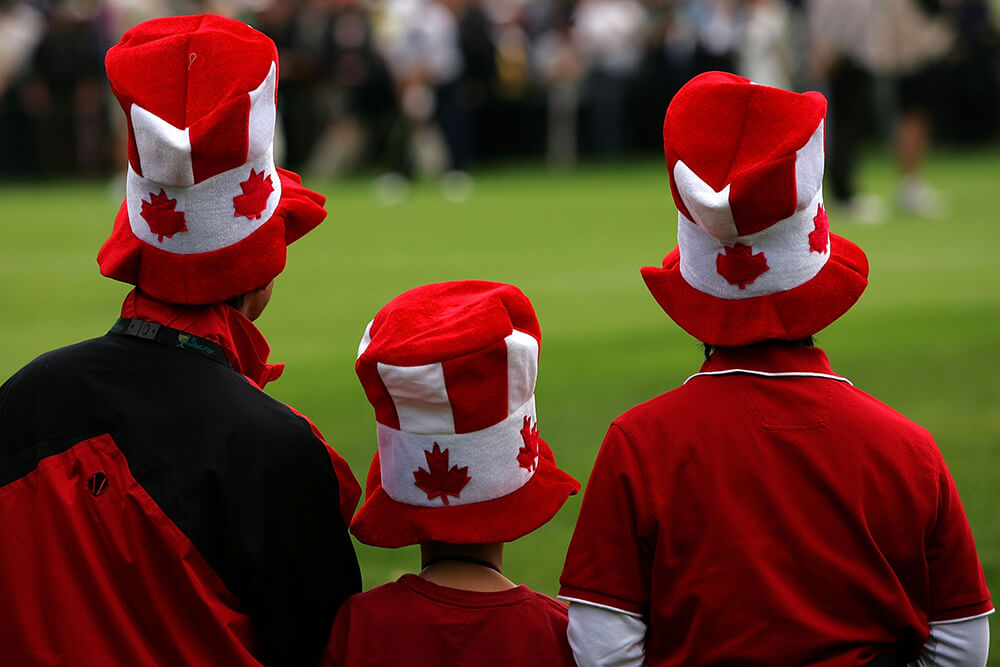 Play under the Northern Lights: Golf is the most photogenic of games. Out of all the pictures of golf courses I've seen over the years, none have caught my attention like the one by Jacob Sjoman of Lofoten Links in Norway.
The northernmost links course in the world is about 100 miles north of the Arctic Circle, with about six holes on the cliffs overlooking the Norwegian Sea. With its location, you can play almost all day long and if you're lucky, the Northern Lights will dance for you.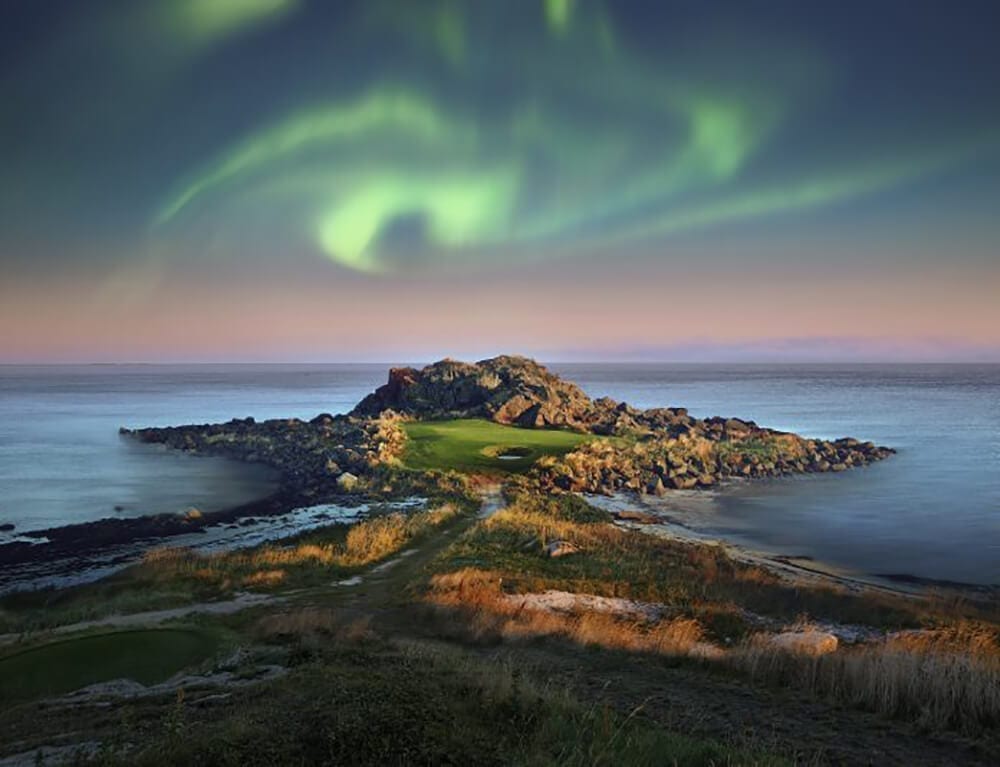 Peg it at Pine Valley: Pine Valley has long been known as one of the best in the world and has been a staple on top-course lists for years. The 18-hole layout boasts a Murderers Row of architects who have had their hand in the design including George Arthur Crump, Harry Colt, A.W. Tillinghast, and Perry Maxwell.
Give me 36 holes at Pine Valley with lunch at the bar inside the understated clubhouse, and maybe, if it's a long summer's day, a rip around the 10-hole short course designed by Tom Fazio—now that's an experience.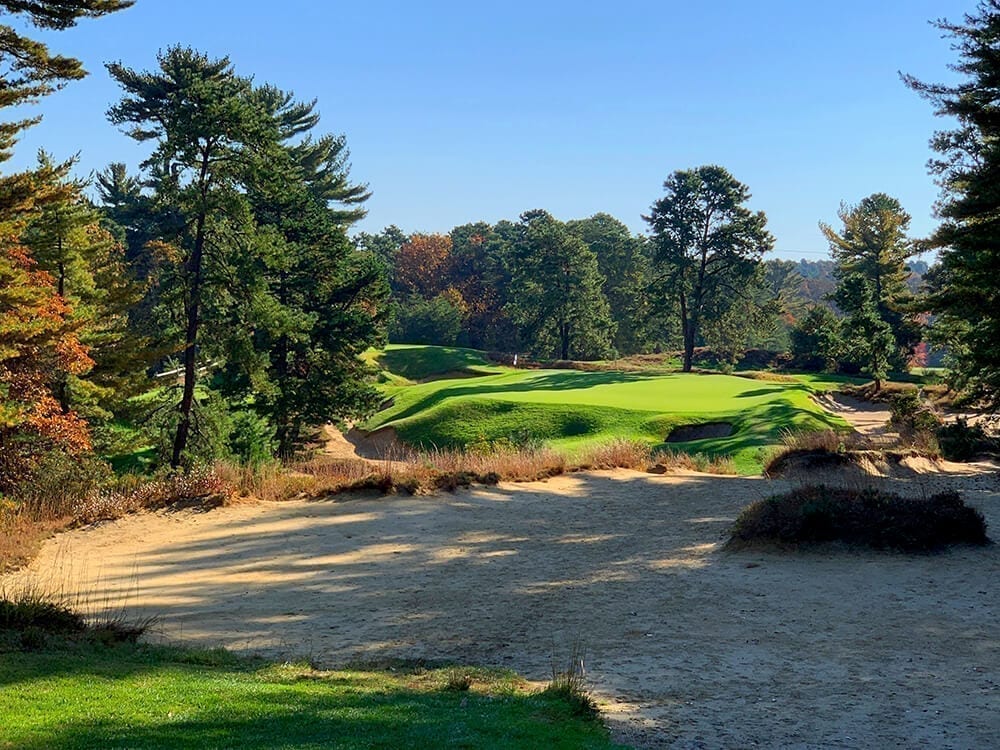 Share a meal with Rory McIlroy: Attending tournaments and playing top-ranked (or other-worldly) courses are all well and good, but what about a couple of hours picking the brain of one of the most thoughtful golfers on the PGA Tour?
I have been in a few media centers with Rory McIlroy and his press conferences have become must-attend events. I've also been lucky enough to have one 10-minute one-on-one interview with him, too. It was engaging, funny, and respectful (even with our bank accounts being extremely different).
I'd start with a pint of Guinness and shooting the breeze before some storytelling over a nice bottle of wine and a solid meal. Since it's my bucket list, we'll dine at Eleven Madison Park, a three-Michelin-starred restaurant in Manhattan, named in 2017 as the best restaurant in the world. That'll do.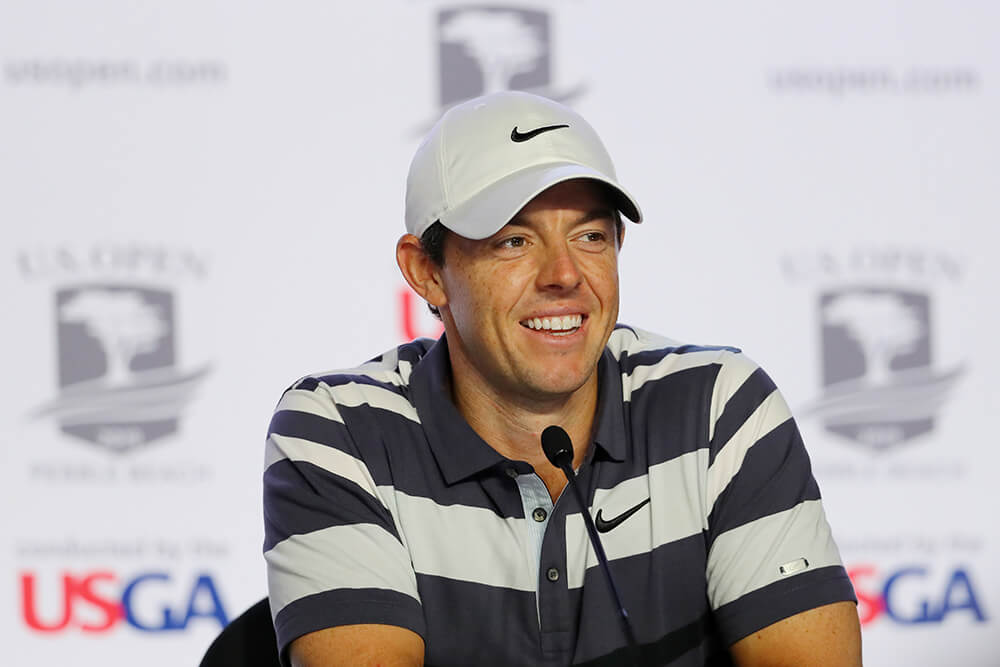 That wraps up my golf bucket list—tell us, what's on yours?