Few things beat the excitement of playing a great golf course for the first time. The anticipation you feel as you're headed to a new course is palpable. Will its design live up to expectations? Will it be too hard? Too easy? What condition will the course be in? How will you score? There's an endless list of questions waiting to be answered.
Every year, new courses come online. But it doesn't have to be a brand-new course for it to be new to you. Every time you step onto a new first tee it's like opening a present. What will you give yourself in 2023?
Here are nine recommendations for courses to visit next year. Some are brand-spanking new; others, courses that have undergone significant renovation; and some are just places you should look to play, if you haven't already. Make a New Year's resolution to get to as many of them as you can.
The Lido at Sand Valley Resort—Nekoosa, Wis.
The original Lido Golf Club on the shore of Long Island gave way to a U.S. Navy facility in 1940. But Michael and Chris Keiser, sons of Mike Keiser (creator of Bandon Dunes), are bringing Charles Blair Macdonald's long-lost gem back to life at Sand Valley Golf Resort. Golf historian Peter Flory did extensive research and provided architect Tom Doak with an accurate 3D digital model of the original course, which Doak looked to reproduce as closely as possible in the Wisconsin sandhills. Shuffle back in time to play what promises to be an exceptional golf experience when it debuts in 2023. And while you're there, don't miss Sand Valley's other top-shelf courses: Sand Valley, Mammoth Dunes, and the resort's wildly entertaining 17-hole short course, The Sandbox.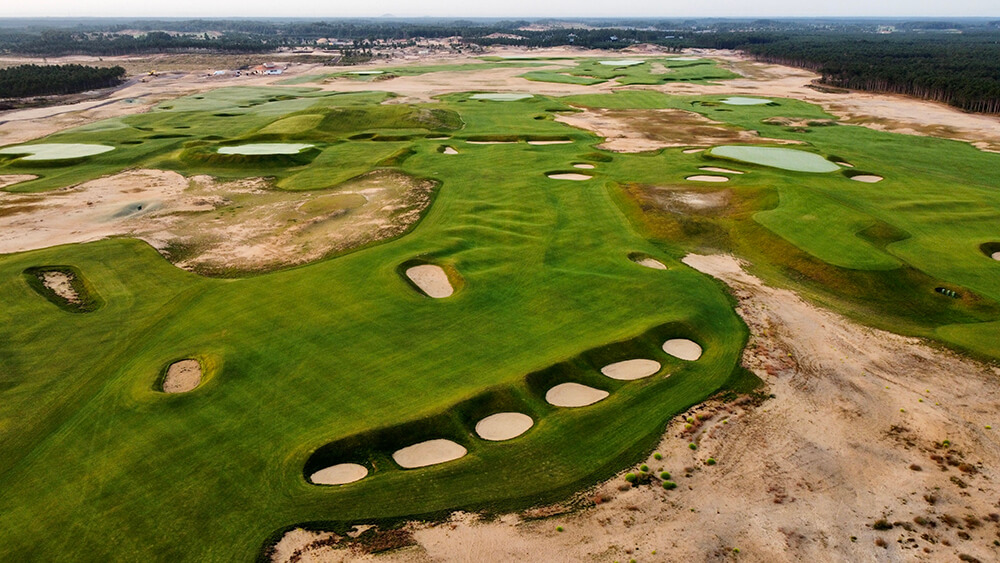 Omni PGA Frisco Resort—Frisco, Texas
When the PGA of America announced it was moving its headquarters to Frisco—a suburb of Fort Worth—it was a head-scratcher for some. But when its two new courses open in 2023 to guests of the Omni resort there, one reason will be clear to see. The resort will offer two championship courses, the Fields Ranch East Course (designed by Gil Hanse) and the Fields Ranch West Course (from Beau Welling). Amongst the rolling hills and mesquite trees, the Texas prairie has been transformed into a golfing nirvana—with a lighted, 10-hole par-3 course and two-acre putting green thrown in for good measure. There's even an extensive PGA Coaching Center to help you take your game to the next level. You'll see these courses used for national championships in the future, but you can go play them first.
What a treat to be back at PGA Frisco….huge progress with grow in on the course since my last visit in July. Just an incredible facility. @pgafrisco1 @OmniHotels @beauwelling #golfcoursephotos pic.twitter.com/gLXYIpZcxG

— Evan Schiller (@Evan_Schiller) November 1, 2022
Comporta Dunes—Comporta, Portugal
An hour south of Lisbon at the edge of the Sado Estuary Nature Reserve, Terras de Comporta is a master-planned eco-community that will be home to the Dunas Course, designed by David McLay Kidd. It's Kidd's first design in mainland Europe, set to open in July 2023, and a true links situated on sandy soil with hairy-lipped bunkers and fairways occasionally lined with pines. Kidd describes the course as a lot of fun and forgiving if you stray off course, but by no means easy. This course promises to be as good as Kidd's other work at Bandon Dunes, Mammoth Dunes, and elsewhere, making it a destination to put on your 2023 agenda, for sure. A second course, the Torre Course, is also on the drawing board, with Jose Maria Olazabal and Sergio Garcia slated to share design duties.
Headed home from #ComportaDunes Portugal Grassing is almost complete just in time before the summer @conorWalsh11 @bichocoelho have done a superb job, Thank you. See you all this fall. Can't wait until Golfer's get a load of this one! pic.twitter.com/zwWWYT7yWr

— David McLay-Kidd (@DavidMcLayKidd) May 20, 2021
Te Arai Links—Tomarata, New Zealand
The Te Arai Links resort is located about 90 minutes north of Auckland in the kind of seaside setting course designers dream about. There, on 225 acres of sand dunes and offshore land bristling with tall pines, two world-class courses will dazzle members and guests. The South course, from Bill Coore and Ben Crenshaw, opened in October 2022 and features 18 holes they variously describe as dramatic, visually spectacular, and in some cases, quirky. "There are lengthy holes and finesse holes," Coore & Crenshaw report. "There are holes with varying shapes and sizes, with character and golf strategies based upon the natural contours we found on site." The resort's second course, the North course, will be a Tom Doak creation and is expected to open in 2023.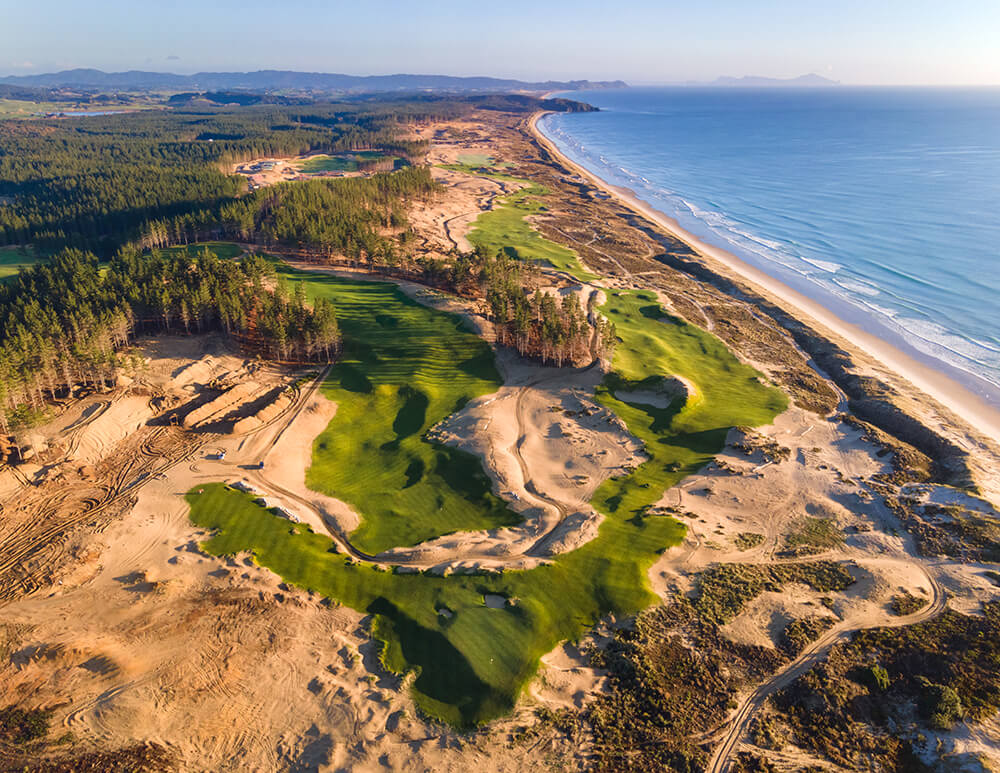 The Osprey Meadows Course at Tamarack Resort—Tamarack, Idaho
The Robert Trent Jones II-designed Osprey Meadows Course at Tamarack opened to much acclaim in 2005. When it reopens after restoration in the summer of 2023, it will feature several reimagined holes that make the most of its mountain, meadow, and lake views—and a cool bonus gambler's hole with a peninsula green. You'll play holes that both delight and challenge alongside waterfalls, fields brimming with wildflowers, and Idaho wildlife.
This year, we're looking forward to re-invigorating the RTJ2-designed Osprey Meadows course at Tamarack Resort in Idaho, to return this widely acclaimed golf course back to its former glory. Watch this space for more updates! pic.twitter.com/jFkPMqmcvL

— RTJ2 Golf Design (@RTJ2GolfDesign) January 6, 2022
Apes Hill Golf Resort—Saint James, Barbados
When you think of golf in the islands, you probably aren't picturing a course that's 1,000 feet above sea level. But that's exactly what you'll find at Apes Hill. The course there reopened in November 2022 after an extensive renovation from Ron Kirby. It features deep gullies that carve through fairways bordered by coral caves, ancient bearded fig trees, and other indigenous fauna. It all makes for dramatic golf that's just one of the offerings you'll find at this outstanding eco-resort and community. Don't be surprised if a troop of Barbados green monkeys show up to spectate on your round.
Balsam Mountain Preserve—Sylva, N.C.
Another course that has some serious elevation going for it, Balsam Mountain Preserve can only be enjoyed by 16 non-members per day. But its pristine Blue Ridge setting, which rises to 4,300 feet, is home to an Arnold Palmer Signature course that's a nonstop funfest and offers some of the most dramatic mountain views you'll find anywhere. Now a David Southworth community, you can expect the course and the property's other luxury amenities to just get better—something you're sure to appreciate if you're one of the lucky 16.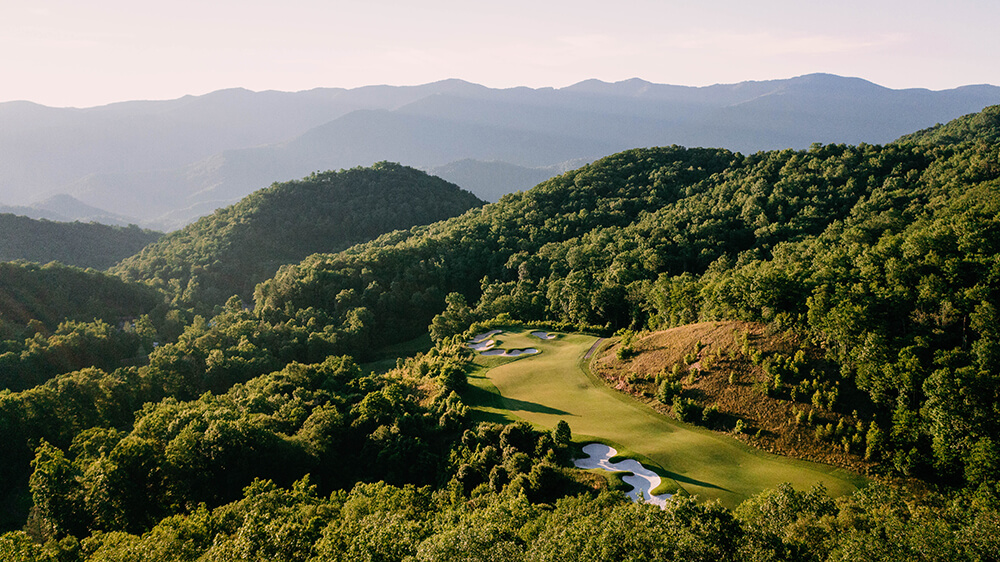 La Réserve Golf Links at Heritage Golf Club—Bel Ombre, Mauritius
Heritage's new La Réserve course will join its La Château track when it opens in December 2023. Co-designed by Louis Oosthuizen and Peter Matkovich, it offers stunning views of the Indian Ocean and neighboring tropical bays from every hole. But you'll need to keep your mind on your work, as Oosthuizen relates that "it's a challenging course and not for the faint-hearted." At La Réserve, the designers created an undulating, contemporary links-style course with running fairways, pot bunkers, tall grasses, and plenty of places to get in trouble. Choose from three different resorts at Heritage—you can't go wrong staying in any of them.
If you happen to find yourself in Mauritius towards the end of 2023 and fancy playing a course with a view of the Indian Ocean on every hole, then look no further than La Reserve Golf Links #render pic.twitter.com/oJWxpMMjIX

— Harris Kalinka (@harriskalinka) October 23, 2022
Dundonald Links—Ayrshire, Scotland
The stellar links course at Dundonald has been open since 2003, and it's a fine example of pure links golf, with tumbling fairways, revetted bunkers, valleys and swales, and slopes galore. It's a ton of fun, with no two holes alike, and shouldn't be passed up on any trip to southwest Scotland. The resort now has another reason to visit it in 2023: a village of luxury lodges that are the perfect place to bivouac on any trip to Ayrshire. These super-comfy two-, four-, and six-bedroom lodges are great for couples or groups, and they're within a short stroll of Dundonald's well-appointed clubhouse and its Canny Crow restaurant, one of the best you'll find in western Scotland.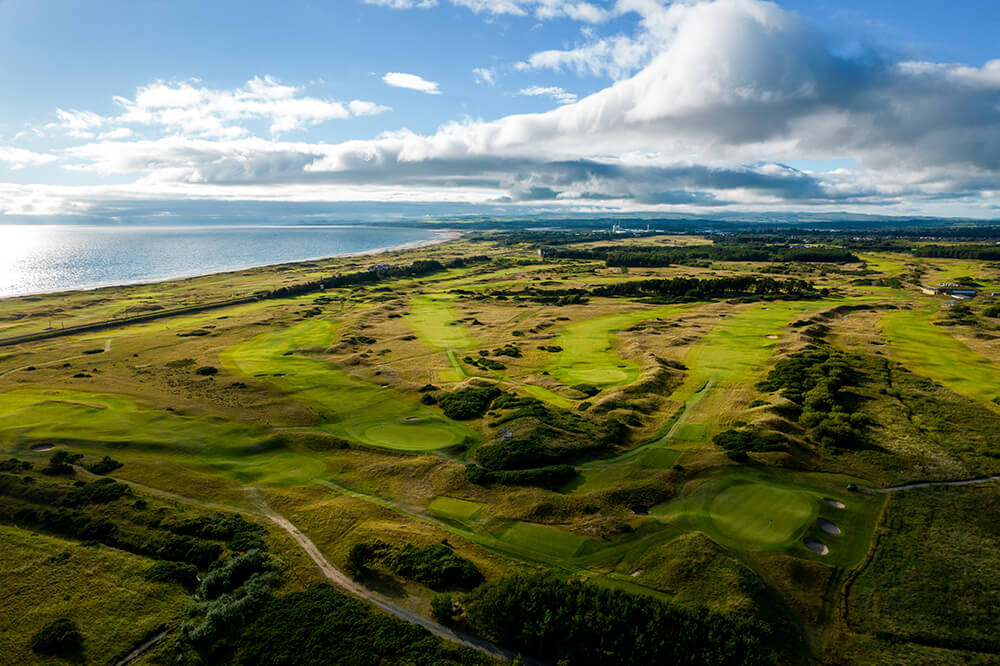 What golf destination do you want to visit in 2023?