Courses on this side of the Atlantic have made for better Ryder Cup venues than those in Europe. One selection could change all that.
Credit for the modern Ryder Cup's revival starts with continental Europe's inclusion in 1979 after Great Britain and Ireland grew tired of keeping calm and carrying on. Teams armed with Seves and Bernhards flipped the American dominance narrative within four Cups, the highlight being an audacious victory at Jack Nicklaus's Muirfield Village in 1987 where the Euros conquered at a course in Dublin (Ohio) named for a great Scottish links. Yet to Americans and much of the world, it was the selection of Kiawah Island's Ocean Course in 1991 that proved just how zany, dramatic, and TV-friendly the Ryder Cup could be if placed on a slightly abnormal stage.
When played on the other side of the Atlantic, the biennial showdown has thrived despite avoiding proper links courses for 55 years running. The organizers counter criticisms of mundane venue selection by suggesting the course does not really matter. They say they can wheel the Ryder Cup teams onto a polo field and we'd watch. True. We have proof after the Europeans pretty much did just that during the '80s, '90s, and '00s at places like The Belfry, K Club, Celtic Manor, and The Belfry again because they wanted to lull us to sleep with a course featuring just one memorable hole (the sort-of drivable 10th).
While any semi-decent layout can provide a setting to tee up the bravado, gamesmanship, choking, and weirdness we've come to love in the Cup, it's also been a rationalization for taking the event to the highest bidder. The European Tour Group wants a partner that will stage multiple DP World Tour events, as well; the odd choices remind us that the tour's survival hinges on these package deals. Yet on our side of the Atlantic, the PGA of America still tries to take the Cup to time-honored courses or modern places with verve. And while American priorities often reward spectator capacity, hospitality space, or weird setup options (like pins in the middle of every green at Hazeltine), U.S. venues produce better matches.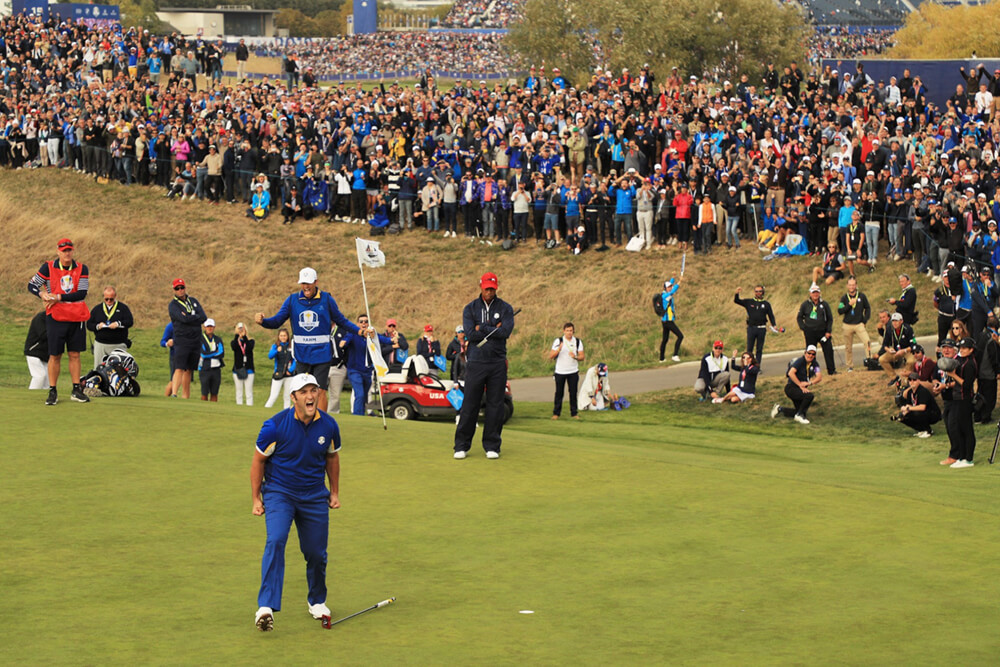 U.S.-based Ryder Cups have gone to historic spots like The Country Club, Oakland Hills, and Oak Hill, along with modern designs featuring enough sizzle to liven up the matches without becoming the story: Valhalla, Whistling Straits, and Kiawah all played huge roles in creating unforgettable matches. Bethpage Black awaits in 2025, and assuming they don't start selling beer at 7 a.m. or pencil in 100,000 tickets a day, some combination of rabid fans, changing leaves, and Tillinghast's loops of holes should prove idyllic during the four-matches-at-a-time opening sessions.
Kiawah in 1991 showed how a venue can lift matches to something unforgettable. Some of the terror was infused by the newly constructed Ocean Course's immaturity and new-green firmness repelling seemingly good shots. But credit should also go to Pete Dye's links-by-the-sea with its made-for-TV beauty. Even a predicted reverse-advantage of playing a windy seaside links-style course infused the matches with a different tension than had they been played on a lush, tree-lined American design. The par-three 17th turned out to be a wild little concert hall on its own: More than just about any hole ever played in the Ryder Cup, the downwind shot over water made no match outcome safe.
In alternate years, the Europeans opt for converted farm fields where it's bound to rain and turn already greenish, American-style courses into slogs. Europe hasn't been to a links course since 1977 (Royal Lytham & St. Annes), or to one of the continent's legion of time-tested places oozing character since 1981's matches at Walton Heath. When the Euros ventured to classy Gleneagles in 2014, they opted for the oft-renovated and ultimately forgettable PGA Centenary course instead of a spectator-friendly hybrid of the historic King's and Queen's courses.
In 2018, Europe reimagined Le Golf National outside Paris into a Ryder Cup-minded design, only to harvest insanely dense rough to take driver away from the Americans (their prerogative—and it worked). European Golf Design has been commissioned in recent years to rework existing places like Le Golf National with the matches in mind: They've focused on creating more risk/reward situations and creating amphitheater settings friendly to watching multiple matches in progress. Their biggest salvage job yet hosts the 2023 matches outside Rome.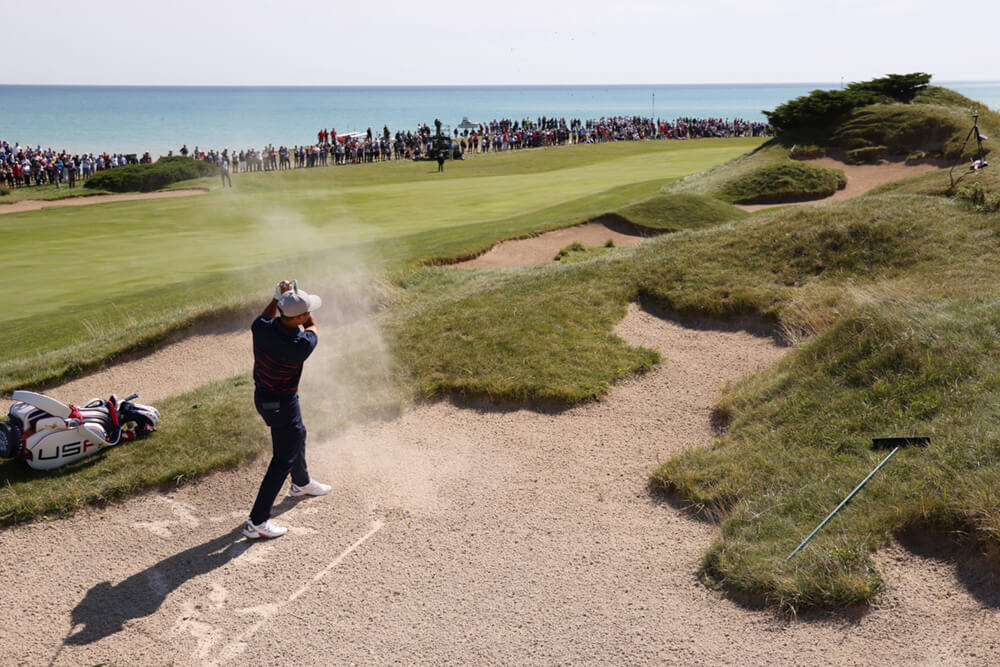 Marco Simone Golf Club is no Colosseum of Ryder Cup venues, but it's much better than it was a few years ago. The massive high-power lines and drab holes are gone, replaced by a livelier finishing stretch and better views of the Eternal City. Old stone pines and other touches will make Marco Simone feel more Tuscan than tacky, but the Old Course at St. Andrews it is not. Which is a less-than-subtle segue to remind our friends over there of a horrifying fact: No Ryder Cup match has ever come to St. Andrews.
The Walker Cup was contested there for the ninth time this summer and as wonderful as it was to see the amateurs return for the first time since 1975, the Ryder Cup is the ultimate team spectacle. Just once we deserve to see the world's best come to the Road Hole all square. Or reach the far corner surrounded by Eden Estuary to take on the match-play-dreamy sequence of holes 7 through 12. Huge crowds could surround all four matches just as they do when The Open is played every five or so years.
But with team match play we'd get to take in the surreal blend of wind shifts and tactics that creates absurd volatility. Players would give equal weight to their opponent and the influence of Mother Nature's mischievousness. The far-end holes alone would make for
such an intimate arena, the Vice Captain cart army could park their four-seaters and deliver bananas to the players on foot. Come to think of it, no carts. It's the Old Course. And it should host a Ryder Cup.
Thank you for supporting our journalism. If you prefer to read in print, you can also find this article in the Fall 2023 issue of LINKS Magazine. Click here for more information.