You have to say this about the 1991 Ryder Cup Matches: They were unforgettable, and not because yours truly played in them (well, that's not the only reason). Today, more than 20 years later, the Cup everyone remembers is "The War by the Shore." People really are sick bastards.
The choice of golf course was either inspired or expired depending on how you liked your golf. Pete Dye's Ocean Course on Kiawah Island off South Carolina was perfect for match play, but a nightmare for spectators. It was long, exposed to the elements (the wind howled the entire time), and harder than Hogan's heart.
The captains were hard as well—men's men, if that's not too politically incorrect (not that I give a rat's ass). Dave Stockton, the American leader, had managed to win two PGA Championships without much more than a great short game, which meant he was smart. Bernard Gallacher, who'd played in 31 Cup matches between 1969 and 1983 (going 13-13-5, pretty damn good in the days of the Brits playing doormat), had been [Tony] Jacklin's assistant captain in 1989, and also was no dummy. Neither captain was a world-beater, but they were both scrappy and tough.
The teams were about equal, except the Europeans had me.
Belligerence seemed to be the sentiment of the week. Stockton screened a film called History of the Ryder Cup for both teams: When we realized it was a highlight reel of American victories, we were more pissed off than you can imagine. Captain Stockton also introduced his team at the big dinner by saying how much money they'd won, which was kind of tacky, too, especially as I didn't have any.
Things went from bad to worse with the very first match. As luck—or shrewd captainization—would have it, the Cup began with the fiery opposition of Paul Azinger and Seve Ballesteros [Chip] Beck was playing too, and [Jose-Maria] Olazabal, of course. But to those rooting for a good fracas, it was mano-a-mano.
Showing admirable restraint, Seve waited until the second hole before he demanded a free drop from a bad lie, got it, but still lost the hole. The Spaniards were three-down at the turn when they accused the Americans of having changed balls back at the 7th hole. The Americans didn't deny the mistake, which would have resulted in a penalty if it had been called to the official's attention when it happened, not a few holes later. "Mierde!" and tempers got even hotter.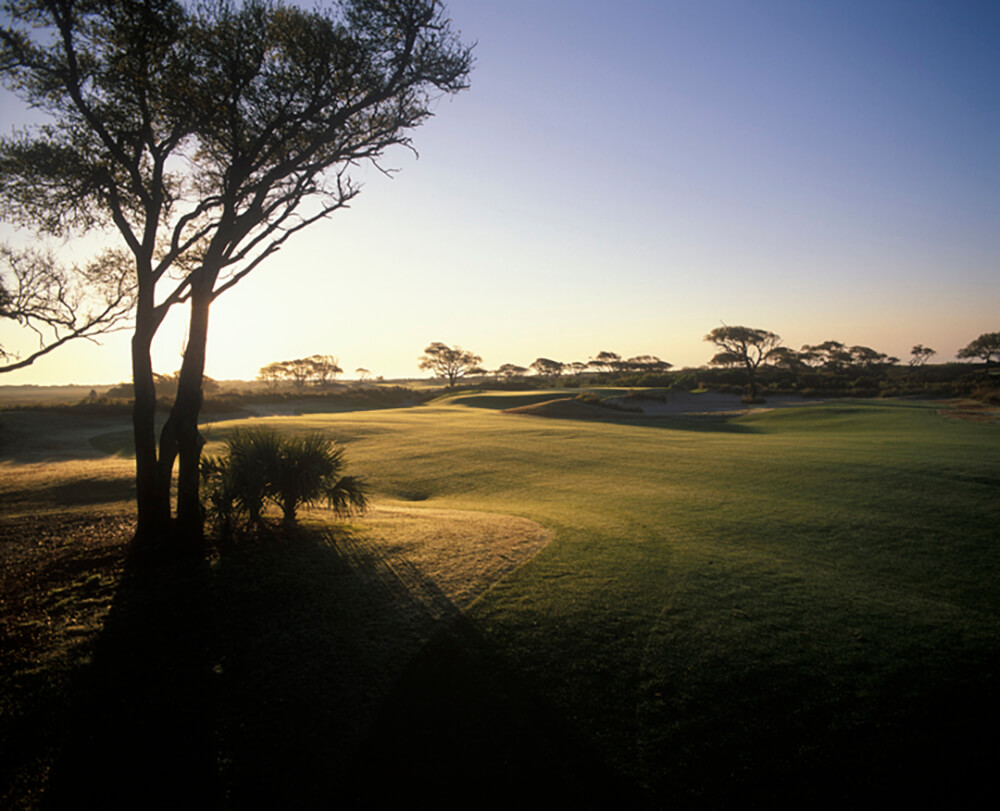 There's never been a better angry player than Seve. He and Olazabal won the 10th hole and kept winning, getting back in the lead after 16, and when Ballesteros holed a 25-foot, big-breaking birdie putt on the treacherous par-three 17th, the Europeans won, 2&1.
[On the final day]…the match was in [Bernhard] Langer's hands, which were holding his putter 30 feet from the hole. Famous for bad putting he'd actually held his own this week. But on the last he was too bold and rolled his first putt six feet past. [Hale] Irwin's 20-footer to win stopped two feet short and was conceded by Langer, who now faced a putt for the Cup. I'll never forget the look of agony on Bernhard's face as the ball slid by on the right, causing the match to be halved and our Cup to be lost.
It was arguably the most pressure-packed putt in history and nobody faulted Langer for missing it. "Not even Jack Nicklaus in his prime will make that putt," said Ballesteros. "Not even me!" But the Cup was back in American hands. The team celebrated by throwing Stockton into the Atlantic.
Excerpted from David Feherty's Totally Subjective History of The Ryder Cup, by David Feherty with James A. Frank.