It all began as an idea in 1966 from then 26-year-old Jack Nicklaus while sitting at Augusta National Golf Club. That's when Nicklaus says he first thought about hosting a golf tournament near his hometown of Columbus, Ohio.
"I've spent more time and effort on Muirfield Village than any place else," says Nicklaus, who named the golf course in honor of Scotland's Muirfield where he won the first of his three Open Championships in 1966. "That was a place I really wasn't supposed to win. Not many people thought I could win there. I was really proud of that win and I loved Muirfield."
Construction of the course first began in 1972, after Jack had served as a consultant to Pete Dye on The Golf Club in New Albany, Ohio. The time Nicklaus spent with Dye, specifically the conversations they shared, left an imprint on Jack's architectural palate that he carried with him to Muirfield Village.
"One thing I learned from Pete is that golf is a much more pleasant game played downhill," recalls Nicklaus—he designed MVGC to present just a couple of uphill tee shots, on the 10th and the 15th.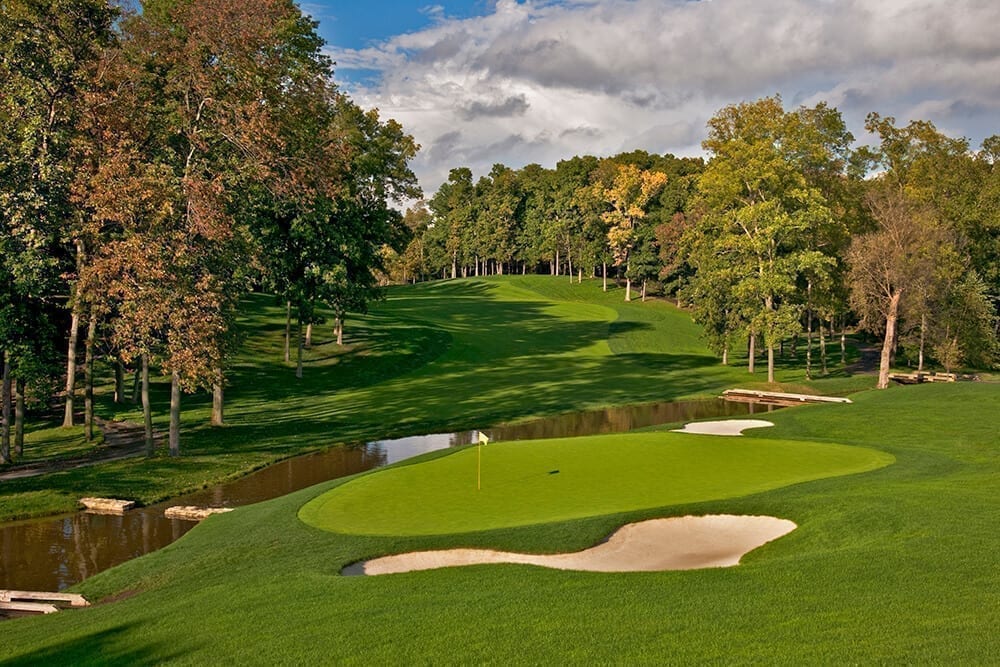 With the golf course in place in 1974, Nicklaus sought out the help of former PGA Commissioner Joe Dey to mold his vision of hosting a world class event that honored distinguished individuals who have contributed in some way to the game of golf. A date around Memorial Day was a logical fit—names like Walter Hagen, Chick Evans, Gene Sarazen, and Byron Nelson were honored as some of the first members of The Memorial Tournament's Captains Club.
"Jack emulated many of the things they do at Augusta," recalls Roger Maltbie, who won the inaugural Memorial Tournament in 1976. "There were so many similarities. The golf course was pristine. We really hadn't seen that many golf courses in that kind of shape back them. We knew it was very special."
Jack himself would win the second playing of the event in 1977. Over the past five decades names like Tom Watson (twice), Raymond Floyd, Hale Irwin (twice), Curtis Strange, Greg Norman (twice), Ernie Els, and Tiger Woods (five times) have all won at Muirfield Village. It's a victory that leaves an indelible mark.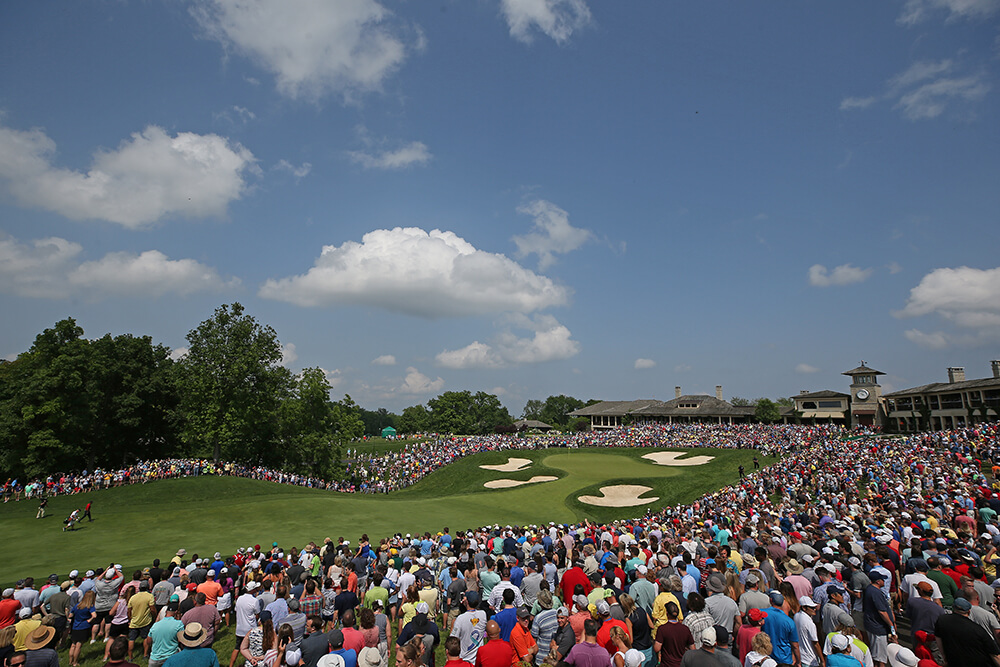 "I fell in love with the place in 2012 when I came as an alternate and didn't even tee it up in the tournament," recalls 2016 Memorial champion William McGirt. "It gave me a goal for the rest of the year—to qualify for the tournament in 2013. To be able to win that tournament in 2016 moved MVGC and The Memorial Tournament to my favorite week of the year."
"I think it was probably my most satisfying and definitely difficult win I'd ever had in my career," says Nicklaus about his win in 1977. "I was picking up cigarettes, paper, trash on the golf course, answering questions, and running the golf tournament all while playing in it."
Much of what makes Muirfield Village special comes from the people…well, that and the milkshakes, in my opinion. Jack is a vanilla-malt guy in case you were wondering.
The Memorial Tournament is world class in every sense, played on a golf course designed by the game's most successful champion. But year in and year out, PGA Tour pros talk about the Muirfield Village experience and the affect it has had on their career.
"It's obviously a great golf course in both layout and condition, with even better food and service," says 2002 Memorial champion Jim Furyk. "To top it off, Jack built the place. No more needs to be said, but I can top that…I met my wife at Muirfield in 1995."
"The way we are treated is amazing," says 2001 champion Steve Stricker. "The Memorial Tournament has that element of prestige. With it being Mr. Nicklaus's event, you want to win. Muirfield Village will always hold a special place for me."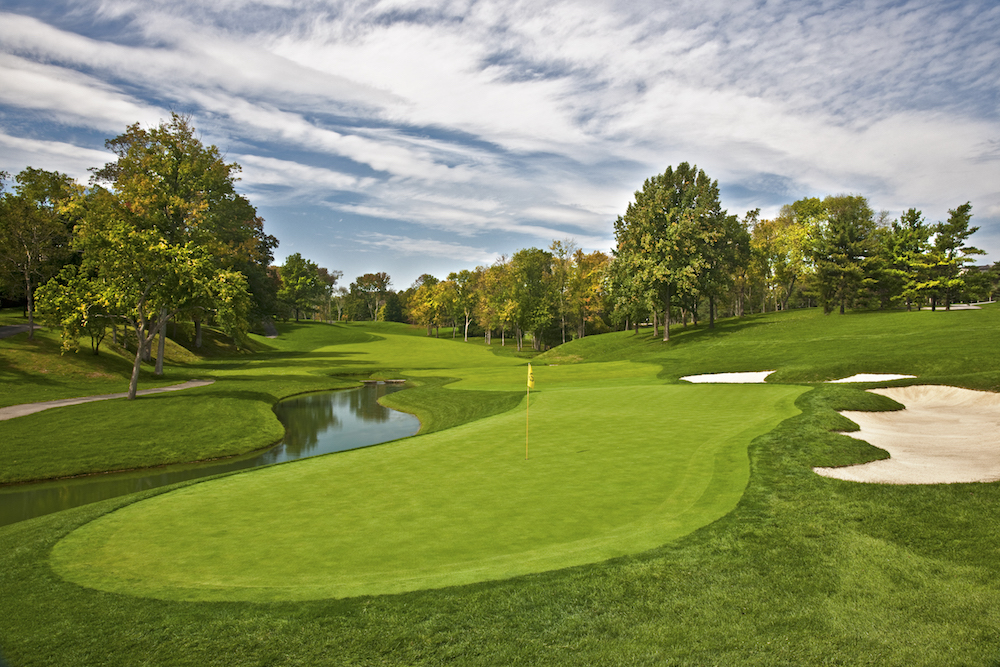 Nicklaus is hesitant to call Muirfield Village his favorite design in his architectural binder, saying that having to make a choice like that is similar to picking your favorite child. He loves them all. But the Golden Bear holds the club and its tournaments in a special place in his heart.
"I really don't want this to sound self-serving or in any way boastful," says Nicklaus. "But something that means a great deal to me is the admiration that Muirfield Village Golf Club gets from its membership, the people who come to play there, the Memorial Tournament, the golfers who come each year to the play in the Memorial, and from the golf world, in general."
"I am not sure I could have envisioned where we are today."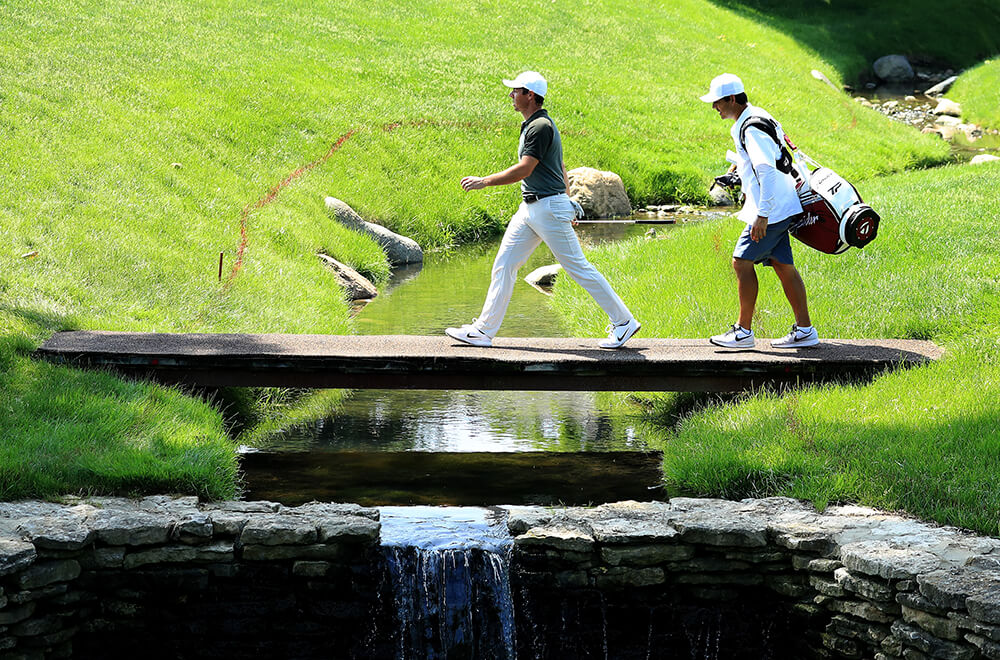 What do you think of Muirfield Village Golf Club? Let us know in the comment section.