By George Peper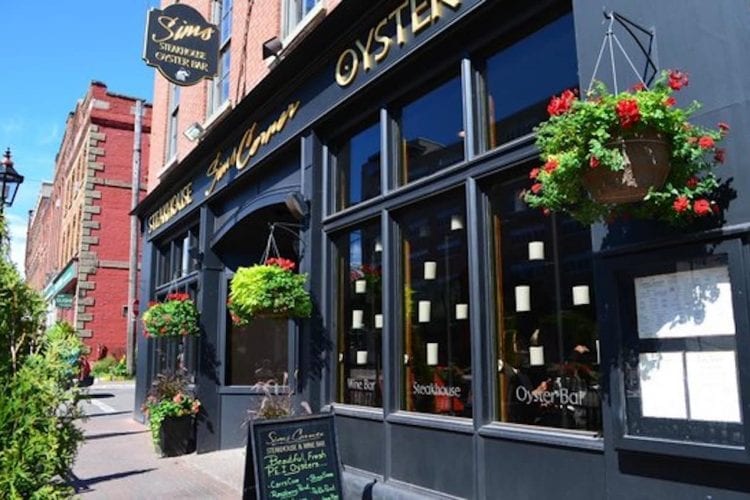 It's Myrtle Beach with a maple leaf. With more than two dozen golf courses, all within 45 minutes of one another and charging green fees under $100, Prince Edward Island is the Frugal Golfer's Canadian oasis. Due east of Maine, just north of Nova Scotia, Canada's smallest province (about twice the size of Rhode Island) can be reached relatively easily, with flights from New York starting at less than $300 (about the same as to Myrtle). But instead of a traffic-clogged strip lined with fast food joints and T-shirt shops, you'll find spectacular scenery, miles of sandy beaches, some of the freshest seafood anywhere, and, in the charming capital city Charlottetown, a fast-growing center of culture and fine food. A couple of warnings: It's a short season—late May through October—and you'll need a passport. But no matter when you travel, expect a warm welcome.
Where To Play
The Links at Crowbush Cove. Prince Edward Island's No. 1 course, it sits on the north shore with several holes bordering the Gulf of St. Lawrence, others weaving through seaside dunes. The par-three 17th may be the hardest 100-yard teeshot in golf.
Dundarave. Brought to you by Mike Hurdzan and Dana Fry, designers of this year's U.S. Open site Erin Hills, this is a big, broad-shouldered test with a particularly vibrant color palette. Along with emerald fairways worthy of Ireland come dramatic red-sand bunkers, forests of deep-green pines, rough sprinkled with violets, and the blue waters of the Brudenell River.
Brudenell River. A true walk in the park, this is Canadian golf at its bucolic best. Unconventionally, it includes six holes of each par, with the short holes the true stars, two of them playing beside the river. It's no wonder this is Prince Edward Island's  most popular course.
Glasgow Hills. Perched atop a hill with sensational views of the River Clyde and the Gulf of St. Lawrence, it's the course itself that will command your attention, with frequent and dramatic elevation changes. The last six holes may be the most engaging stretch on the island.
Green Gables. The only Prince Edward Island course designed by Stanley Thompson, it sits beside the north shore home where Lucy Maud Montgomery, author of the classic book Anne of Green Gables, grew up. The Jekyll-and-Hyde challenge begins in rugged woodlands before heading toward the sea for a more open and dramatic back nine. Deep bunkers, six water holes, ocean breezes, and occasionally confounding greens make for a full and memorable challenge.
Where To Eat
Charlottetown may be Canada's hottest food scene, with new restaurants popping up every year. Among the best are Row House Lobster (try the decadent Lobster Poutine), Sims Corner Steakhouse (their Gatsby Burger is an award winner), and Claddagh Oyster House (the bartender shucks and serves). For a change of pace, drive half an hour north for a gourmet meal in an historic 19th-century inn at Dalvay by the Sea. And don't leave Prince Edward Island without stopping for a Gooey Mooey or Wowie Cowie cone at Cow's Ice Cream, a Charlottetown institution.
Where To Stay
You have three ways to go: hotel, B&B, or golf resort. Among the hotels, the Holman Grand and Great George are at the top of the list, while for cozy Old World charm there's the Fairholm B&B. All are in the center of Charlottetown. A half-hour out is the conveniently located Rodd Brudenell River Resort, just a five-minute walk from the Brudenell and Dundarave courses. No matter which way you go, figure $150–200 per night. Golf packages are also available through golfpei.ca. For $400, you can purchase a card that entitles you to a free round at each of 17 Prince Edward Island courses.