One of the country's great golf destinations is planning to make a splash with the development of its new short course facility.
Desination Kohler, the Kohler, Wis., resort that is home to four Pete Dye golf courses in Whistling Straits and Blackwolf Run, is introducing "The Baths of Blackwolf Run"—featuring a 10-hole par-3 course, a two-acre putting course, and four strategic water features (hence "The Baths") designed into the routing. The facility is set to open in June of 2021 ahead of the rescheduled Ryder Cup on The Straits course at Whistling Straits.
View this post on Instagram
Paying homage to Kohler Co.'s 128-year history in bathing design, The Baths was co-designed by veteran golf course architect and Dye protégé Chris Lutzke, who worked with Dye on Whistling Straits, and Kohler Co. Executive Chairman Herb Kohler, drawing from his experience playing some of the world's greatest courses over the years in Europe and the U.S.
"The par-3 and putting courses will provide a dynamic experience for our international guests and local community," says Kohler. "It is important for these courses to aid in our continuing efforts to grow the game by creating opportunities for players of all skill levels. The Baths will do it with the Kohler touch to create a unique experience."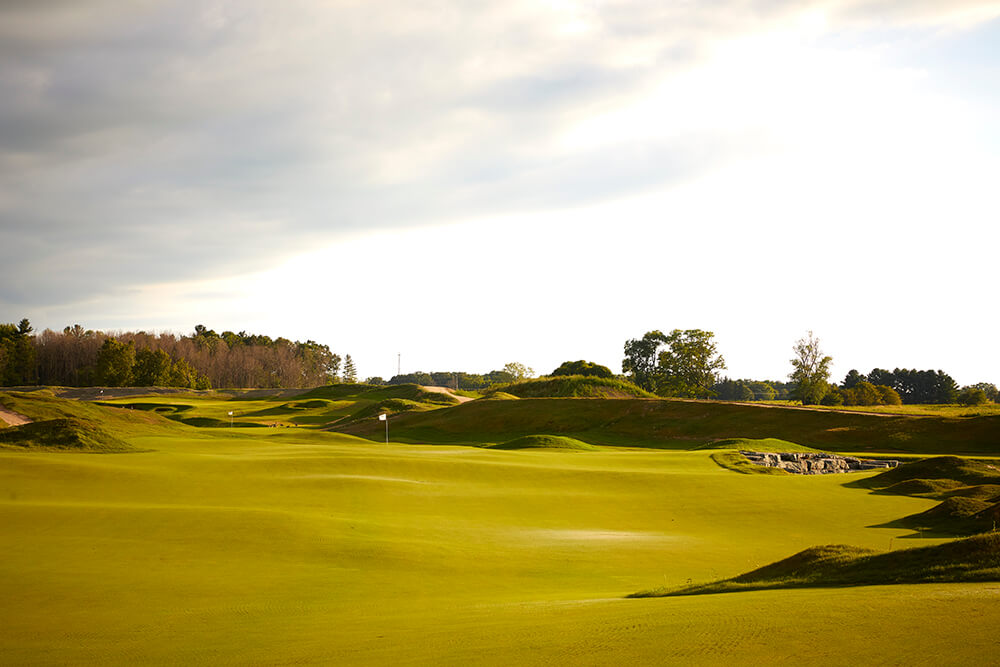 Both the putting course and par-3 routings are designed for flexibility. Set on 27 acres of glacier-carved terrain between the 1st and 11th holes of the Meadow Valleys course at Blackwolf Run, the 10-hole par-3 course has holes ranging from 60 to 160 yards and can also be played via alternative loops of three, six, or 12 holes (using part of the putting course to add additional green sites). Similarly, the putting course—modeled after the Himalayas putting ground at St. Andrews—can be played as either an 18- or 27-hole routing.
The four water features on the course (Kohler's idea) will not demand any forced carries, unless players desire to use a tee box that requires a shot over the water. With sand bottoms and beach access, the "baths" are built to serve a multi-functional purpose and can be closed off from play for special events on the property.
Guests will also be able to enjoy food and beverage service on a terrace that overlooks the facility, complete with fire pits and outdoor seating.
According to Gary D'Amato of Wisconsin.Golf, Kohler golf packages will include unlimited access to the par-3 and putting courses. Unlimited daily play for resort guests not on a golf package will be $75, with children 17 and under allowed to play for free with a paid adult.
The Baths follows a growing trend of resorts and destinations adding short courses to their golf arsenal, aimed at enhancing the overall guest experience and bringing new golfers to the game.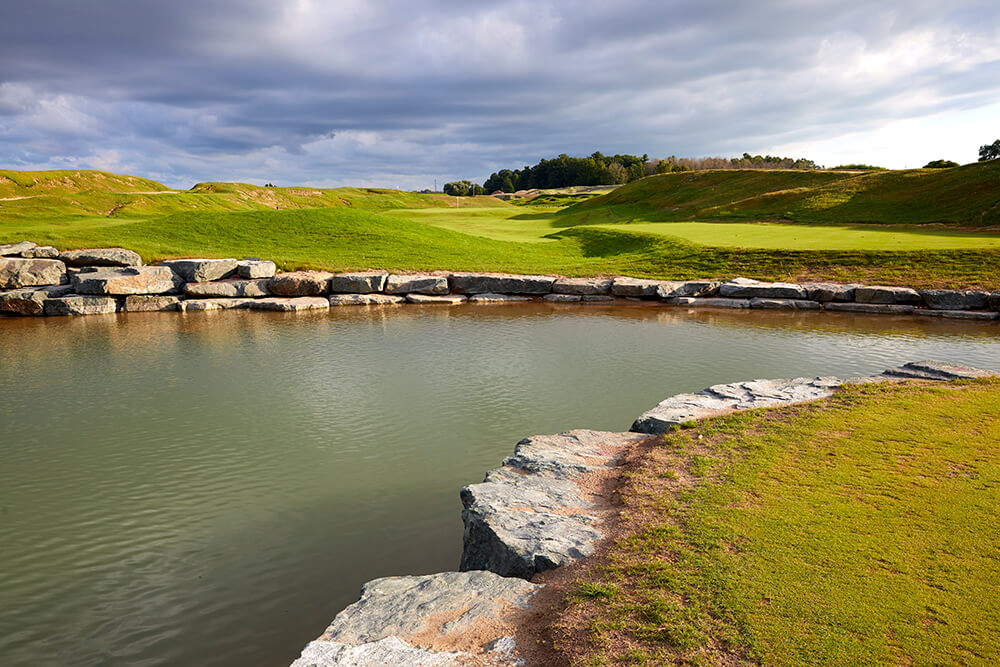 "As a global leader in golf and prominent member of the Wisconsin golf community, it is our responsibility to support the growth of the game," says Dirk Willis, Vice President of Golf for Kohler Co. "The Baths of Blackwolf Run is focused on fun."