The venue for this week's PGA Championship has enjoyed something of a wild ride since opening in July 1925.
Designed by Sam Whiting and William Watson whose famed Lake Course at the Olympic Club had opened the year before, TPC Harding Park was originally named Lake Merced Municipal Links but soon was dedicated to President Warren Harding, who had died in San Francisco in 1923.
The course began hosting tournaments of note shortly after opening when the prestigious City Championship, inaugurated in 1917, moved there. It staged the U.S. Public Links Championship in 1937, and again in '56. The pros first showed up in 1944 when Byron Nelson won the San Francisco Open (he would win the title again in December that same year) and they returned for the 1959 Golden Gate Championship. In 1961, they were back for the first of seven Lucky International Opens—with high profile winners including Gary Player, Ken Venturi, and Billy Casper.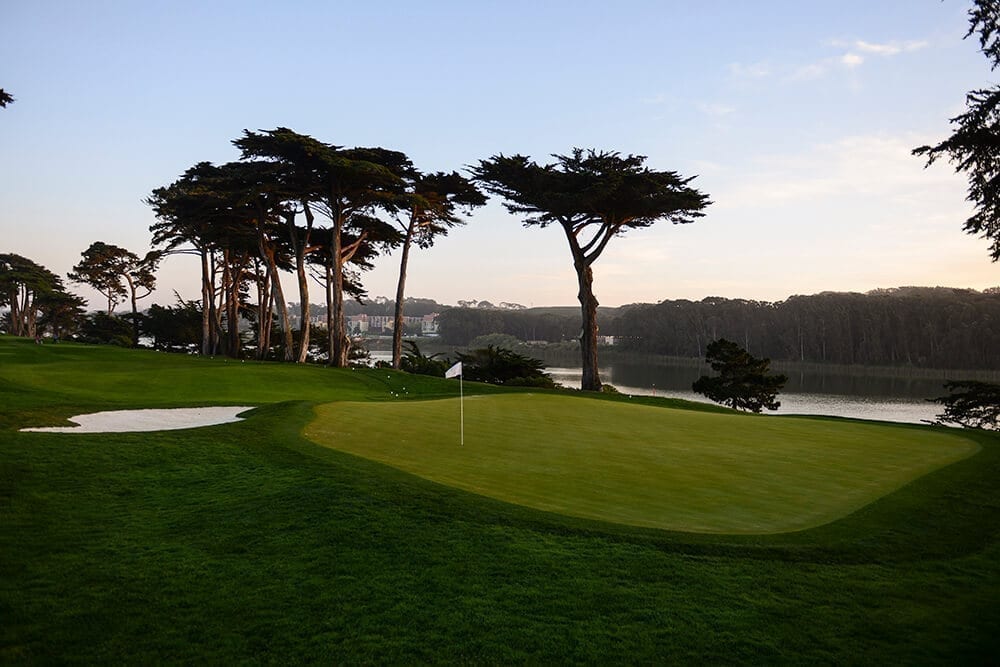 The story of what happened to Harding Park after the Tour moved on is well-known and makes grim reading for San Francisco golfers whose memories extend that far back. Though locals' affection for the course never waned, the world of golf quickly lost interest and the city's government became entirely indifferent, essentially abandoning the course it had once prized so highly.
"I just cried as I watched it deteriorate," says Bo Links, a San Francisco lawyer who first played Harding Park in 1962 when he would catch an early-morning, cross-town bus to get there.
A co-founder of the San Francisco Public Golf Alliance which seeks to safeguard the city's five municipal facilities, Links says it was like seeing a member of your immediate family succumb to disease, "slowly and painfully."
The clubhouse basically fell apart, and the course decayed almost beyond recognition. Though the City Championship soldiered on, one year the greens were so bad competitors putted on 17 temporaries defined by a white circle painted on the uncut fairways. During the 1998 U.S. Open, played across the lake at the Olympic Club, the course was used as a parking lot—an ignominious moment and an indication, surely, that Harding Park's time was nearly up.
In 1998, Harding Park was used as a parking lot for the U.S. Open at Olympic (just across Lake Merced). In 2005, when a WGC was hosted at a newly-renovated Harding Park, John Daly (who lost in a playoff) said, "They need to park cars at Olympic and play the U.S. Open over here." pic.twitter.com/82Gyr4P1zK

— Kyle Porter (@KylePorterCBS) August 3, 2020
The incredible story of how it recovered is equally familiar to many. It began, of course, with Sandy Tatum, another prominent San Francisco lawyer, and a former president of the USGA who had played in the 1939 City Championship and 40 more, give or take. Like Links, Tatum was devoted to Harding Park and wasn't going to let it die without a fight.
The road to revival was built upon Tatum's diplomacy and negotiating skills. His understanding of local politics and the golf industry was likewise crucial. He first formed an alliance with former PGA Tour commissioner Tim Finchem, who liked the idea of reestablishing the Tour in the Bay Area and staging an event at a truly public course. Once the PGA Tour was on board, Tatum needed to convince city legislators.
Despite numerous setbacks, Tatum won just enough support to keep plugging away, and he was eventually able to take advantage of Proposition 12—California's Parks Bond Act that passed in 2000 with the aim of improving state parks.
The $16 million Harding Park renovation took 15 months to complete, and the course reopened in August of 2003. Chris Gray, then head of the PGA Tour's Design Services unit, had recognized the quality of Harding Park's bones and thankfully resisted any urge to totally rebuild the course.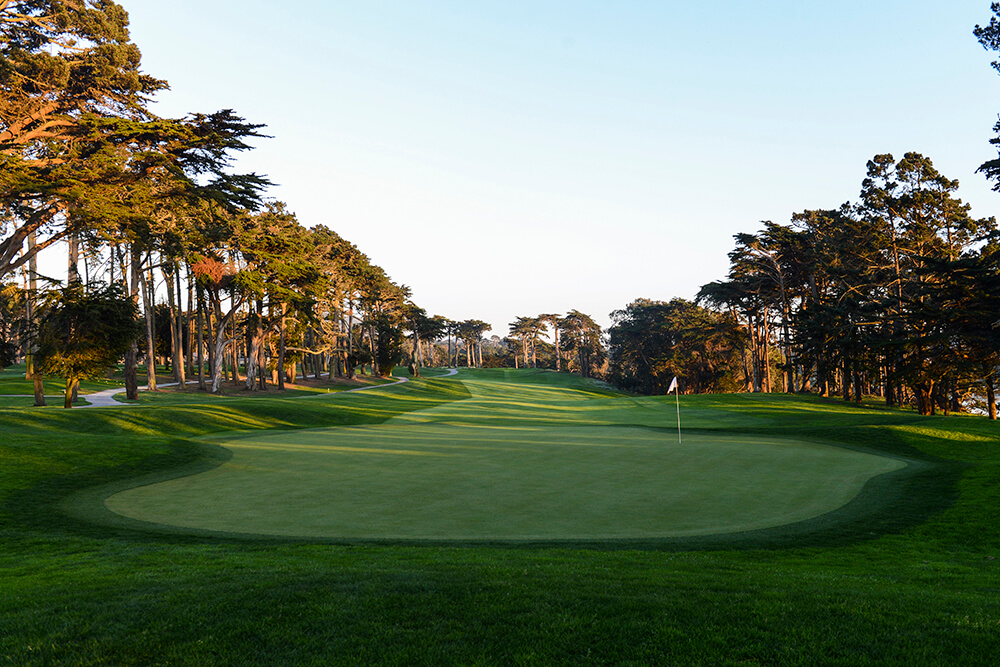 "Chris did a really great job," says Links. "He made subtle changes that enhanced the original design."
The 2005 WGC American Express Championship—in which then-World No. 1 Tiger Woods defeated John Daly in a playoff—signaled the course's return to big-time golf after 36 years. Harding Park has since hosted three Charles Schwab Championships, the 2009 Presidents Cup, and the Cadillac Matchplay—another WGC event in 2015 where then-World No. 1 Rory McIlroy beat Gary Woodland 4&2 in the final.
In 2013, the Poa Annua greens were resurfaced with 007 Bent and five new back tees were built, extending the course to 7,251 yards. Between the main course, which became part of the PGA Tour's Tournament Players Club (TPC) Network in November 2010, and the nine-hole Fleming Course, the facility records over 90,000 rounds a year, says General Manager Tom Smith, who adds that TPC Harding Park offers golfers the best of both worlds.
"We have the great course conditions associated with all TPC venues, but retain the city-owned feel," he says. "It's very much a 'come as you are' sort of a place, and the city's golfers are fiercely proud of it.
Their number includes Bo Links who says his love for the course has grown "exponentially" since its comeback. "It just warms my heart to see what it has become," he says. "And you watch, it will produce great golf, great drama, and a great champion this week."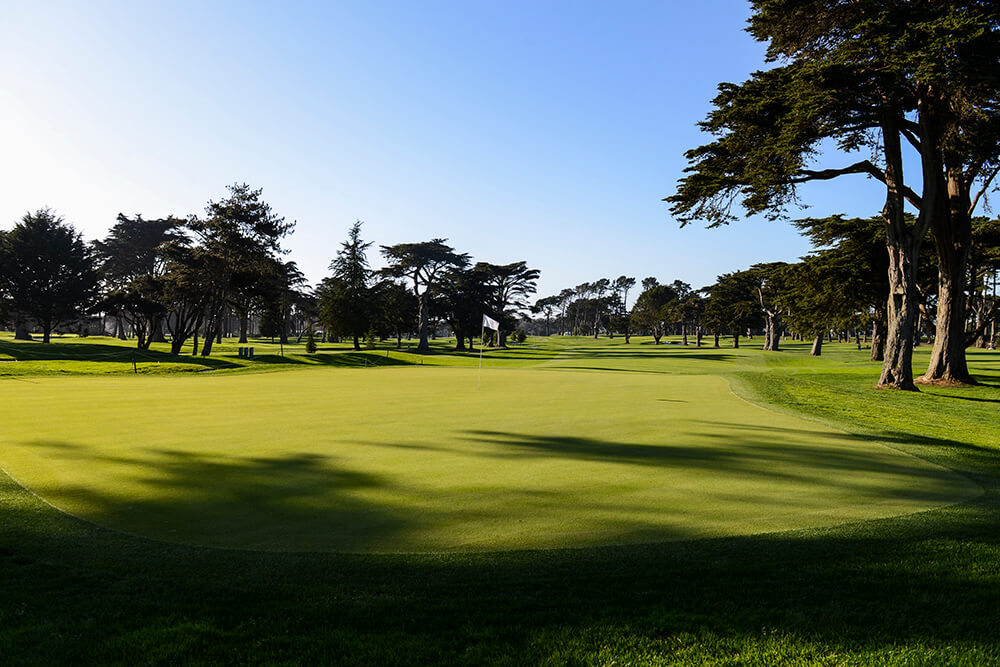 What are your thoughts on TPC Harding Park? Let us know in the comment section.