By James A. Frank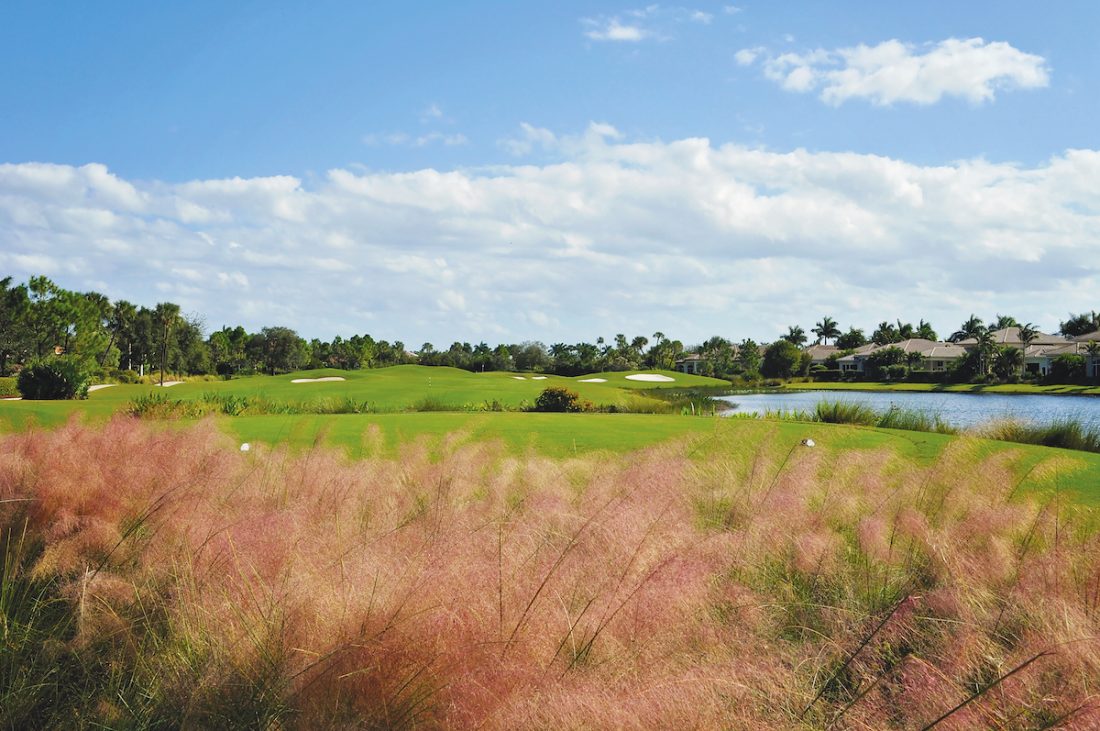 Young and vibrant, this Palm Beach-area club is undergoing big changes to be ready for a bright future.
Forget what you think you know about golf communities in Palm Beach: Upscale doesn't have to mean old. "Families and young professionals have always been a big part of Mirasol," says General Manager Matt Lambert. "Of our 1,170 homes, about 380 have school-age children, so in 2010 one of the first decisions we made was to build a sports complex for them with a synthetic athletic field, playground, and basketball court. Our average age is just 62, which is about 10 years younger than other communities in the area."
To serve an active membership, Mirasol undertook a huge renovation that's just wrapping up. The clubhouse grew by 50 percent: It's now 78,000 square feet with a new casual restaurant, plus a dining destination called Solstice, additional banquet space, and larger card rooms. The fitness/sport center, The Esplanade, added a spa and salon, barber shop, two new pools, and more.
Next in line for a touch-up are the two golf courses: Designed by Tom Fazio and Arthur Hills, they hosted the PGA Tour's Honda Classic from 2003–6. In 2019, they'll be regrassed and made more user-friendly while remaining championship caliber.
Available homes cover a range of sizes and prices, from $450,000 to $4 million-plus. "We used to turn over about 80 homes a year," explains Lambert. "But since we started our renovation, there are now only 42 available. It's a testament to the market in South Florida, but also to the investments we've made in our community."