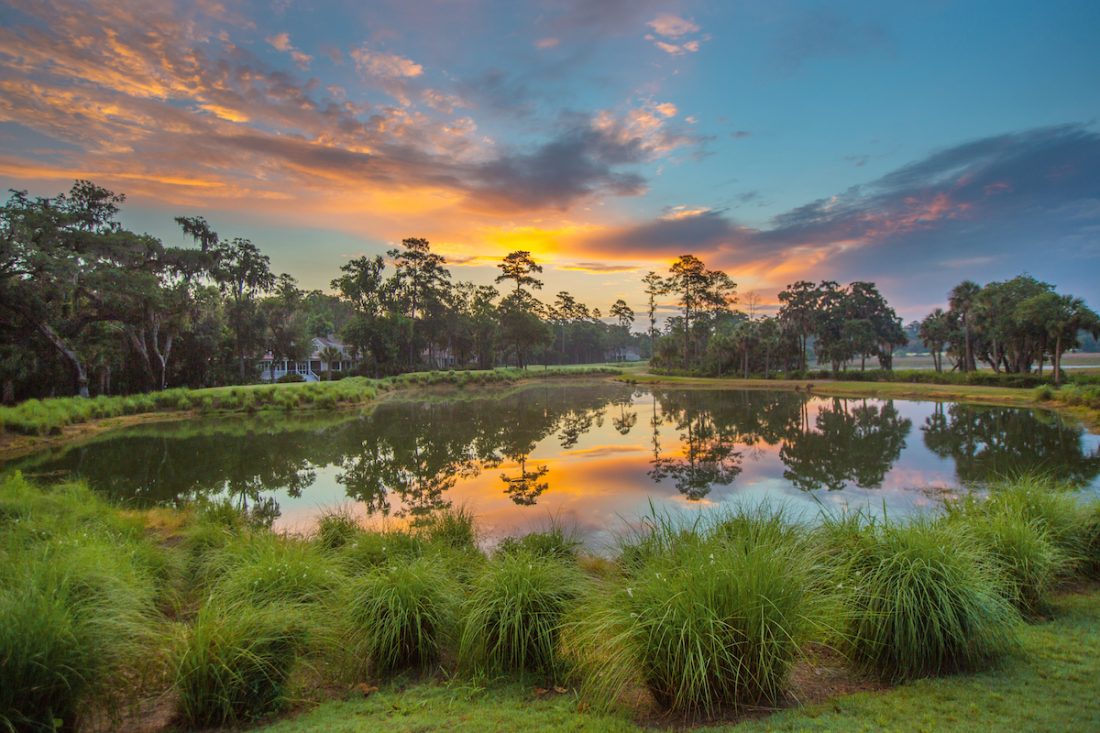 Callawassie proves the old adage that good things come in small packages. The island measures only 880 acres, but there is much to see and do. And even though Savannah and Hilton Head are minutes away, residents rarely feel the need to cross the quarter-mile-long causeway.
Nature takes center stage. The island is a Certified Wildlife Habitat—the first in the state—and famous for bird watching: Herons, egrets, hawks, osprey, and countless other species are found among the tidal marshes, ponds, rivers, and centuries-old oaks. Favorite activities for residents revolve around the environment, including kayaking, boating, crabbing, and fishing.
The 27-hole golf course was one of Tom Fazio's first designs, dating back to the early 1980s. Recently renovated by Fazio's team, it meanders through the lush Lowcountry landscape. "We close one of the nines each morning for walkers," says General Manager Jeff Spencer. "After 10 a.m., the entire island is our walking trail." There's also tennis, two swimming pools, and a fitness center is under construction.
There are 500 homes, villas, and cottages on island and room for another 200. Lots average half an acre and start at $10,000 climbing to hundreds of thousands. "We don't have a lot of people here, it's pretty quiet," explains Spencer. "But those who are here really use and enjoy the amenities. It's an active community."