New England's Tree House Brewing is rolling out another barrel of fun—a brewery with a golf course
The people at Tree House Brewing Company know a thing or two about greens. One of the company's flagship New England IPAs is called Green, and over the years that hazy, citrusy, hops-rich nectar has given rise to a whole series of flanker products, including Very Green, Green Machine, Gggreennn!, and, most recently, The Greenest Green.
This spring, Tree House will serve up nine more greens as its newest Massachusetts location also includes a golf course. It's the brewer's first foray into the golf world, and though not exactly intentional, golf is a good fit for the brand, which prizes itself on offering a lot more than just craft beer to its devotees.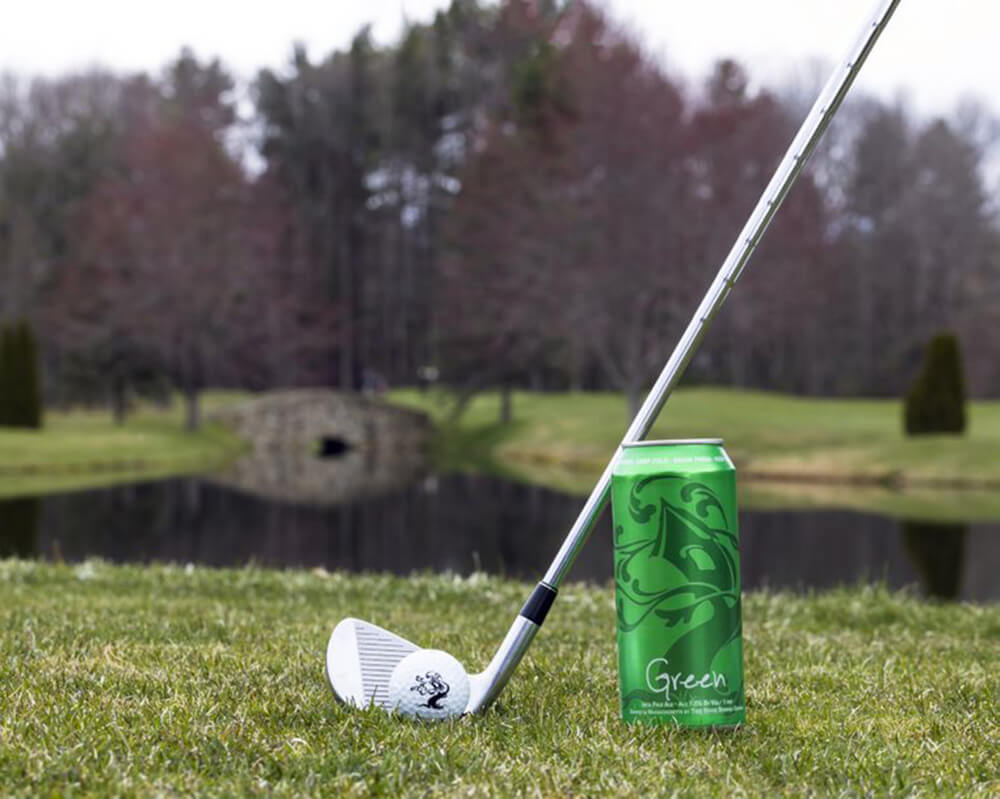 "We were looking for an additional location on the North Shore of Boston, and it was a brutal slog," says Nathan Lanier, CEO and co-founder of Tree House, whose Charlton, Mass., location is reportedly the most-visited on-premise brewery in the world. They looked at hundreds of locations, Lanier said—even the site of a former Petco. Eventually, they were put in touch with the owner of Tewksbury Country Club; Lanier instructed their realtor to draw up an offer "three seconds after seeing it."
"It looked like a Tree House location," says Lanier. "You don't see too many buildings with slate roofs and copper trim these days. The golf course was just the icing on the cake."
It's difficult to describe the following that Tree House has earned since its humble beginnings in a small, red barn in 2012. The popularity of its explosively flavorful Julius offering—a hazy, orange-colored IPA bursting with the aromas of citrus, mango, and passion fruit—put the brand on the map, first in Massachusetts and then well beyond. As of February 21, nine of the 10 top-rated New England IPAs on the Beer Advocate website were Tree House products.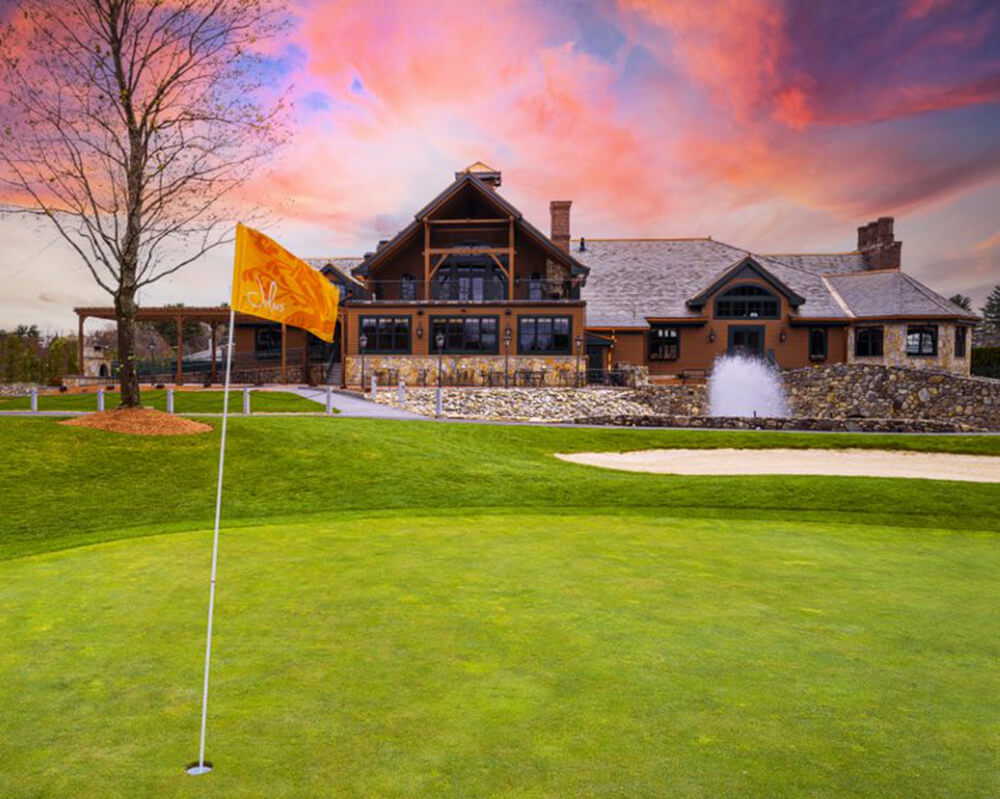 When your beer's that good, word gets around. It wasn't long before the demand for Julius and the company's other creations led Tree House to build its multi-million-dollar, 130,000-square-foot facility in Charlton, where it now has the capacity to brew 360 barrels a day. And even that facility wasn't big enough. Today, the company has four Massachusetts locations, including the new one in Tewksbury, plus another in northeast Connecticut that has its own organic orchards and specializes in farm-made hard ciders.
"The primary factor that drove our decision to expand to other locations was the sheer volume of guests who visit Charlton," says Lanier. "We knew we had a great beer and a great location, but the experience was extremely challenging to keep personal with so many guests. Something had to give."
Among the factors driving those visits is the fact that Tree House sells its beer and other products only on-site: they're not available at retail. The company puts a high value on freshness, so if you want to pick some up, you need to make the pilgrimage in person.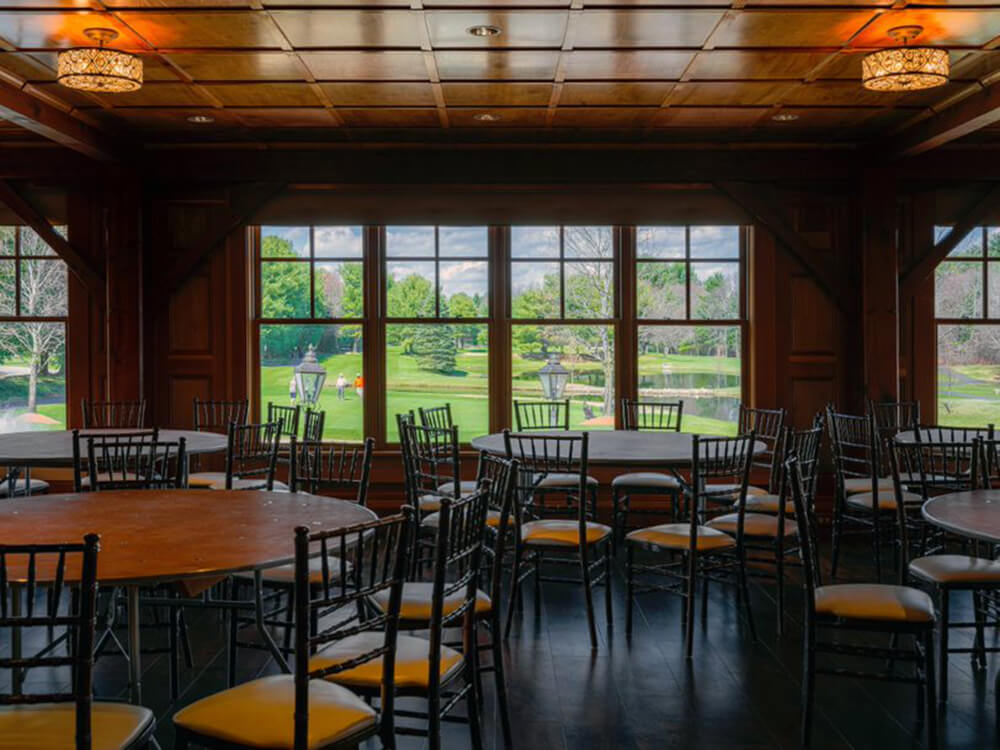 Furthermore, the Tree House team is as meticulous about the environments and experiences offered at its locations as it is about the quality of its beer. In Charlton, live music is a staple, along with Adirondack chairs and picnic tables for hanging out with family and friends, plus wooded hiking and biking trails. The Sandwich location on Cape Cod Bay offers sweeping views of the water and the opportunity to walk along the beach and Cape Cod Canal. Deerfield in western Massachusetts features a house theater that presents national acts like Graham Nash and Drive-By Truckers; the concept is a cultural gathering space where people can celebrate the arts while enjoying a few beers and house-made pizza. With Tewksbury, the Tree House ecosystem expands to include golf—but golf with a unique spin.
"The course is a nice accoutrement to the Tree House experience in Tewksbury, but it's not the primary focus," says Lanier, who plays to a 10 handicap. "Casual golfers who find themselves in the area might be surprised by what they'll encounter. It's going to be a heck of an environment to walk into off the 9th green."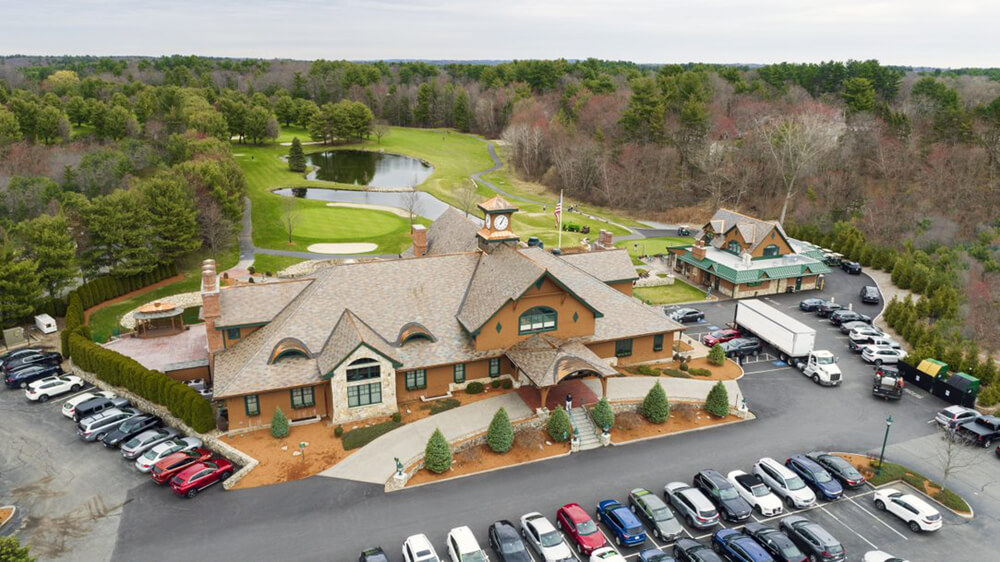 The towering, timber-frame, shingle-style clubhouse is currently being turned into a giant taproom—an open space with lounge areas, audio-video equipment for screening major sporting events, even a speakeasy. Out back, an expansive deck and patio area will serve as the perfect observation posts for critiquing the skills of players on the final hole.
"Our clubhouse is going to be absolutely rocking on the weekend," says Lanier.
What will the golf experience be like? Expect it to be as carefully programmed as everything else Tree House does, with an emphasis on relaxation and fun. The par-33 course comprises four par fours, four par threes, and one par five that together stretch to just 2,632 yards from the tips. Golf course superintendent Jason Paradise describes it as a very playable course, walkable, and one that players of all abilities—including beginners—will be able to enjoy. But comparisons to other traditional golf operations are hard to make.
"Even though it's an established golf course, we're looking to present an entirely new experience," Paradise says. "There's no blueprint for it. It's really cool to be just starting fresh, knowing that it's going to be a totally different atmosphere up front in the clubhouse and that the overall experience will be something totally new."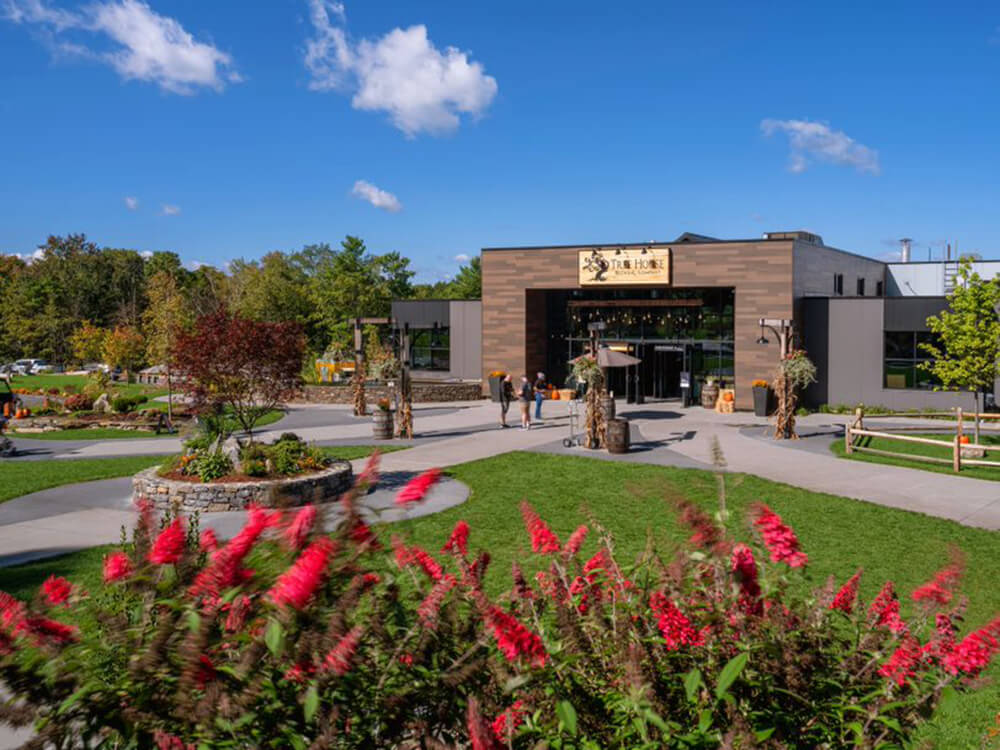 "Nine holes seemed right to us," Lanier adds. "We believe we can do anything we set our minds to, but we're also wise enough not to veer too far out of our lane. Eighteen holes seems like a whole other ball of wax. We hope to expose more people to the game while maintaining a relaxed and unintimidating atmosphere."
To keep things relaxed, they plan to do all they can to eliminate slow play—not with pushy rangers, but by staggering tee times appropriately. Slow play is not only anathema to the idea of having a good time on a golf course, it would also delay players from being able to enjoy their post-round beverage of choice, which in addition to the famed New England IPAs includes many other styles of beer (the Eternity Imperial Milk Stout being a favorite of mine)—plus scratch-made spirits, ciders, coffee and cold brew, and canned cocktails like the Concord Club, Tree House's take on the classic Transfusion cocktail that President Dwight Eisenhower helped bring into vogue at Augusta National.
Tree House's Tewksbury course will never host a U.S. Open, but Paradise notes that "it has good bones." It starts off gently, with a slight-dogleg-left par four that's guarded on the left by a pond and a stand of pines. The first fairway, like the course's others, isn't super-wide, but is forgiving enough that you shouldn't need to spend much time hunting for balls there or elsewhere. Many of the greens favor the traditional back-to-front slopes often seen on classic courses, with modest undulations—nothing goofy or overly dramatic.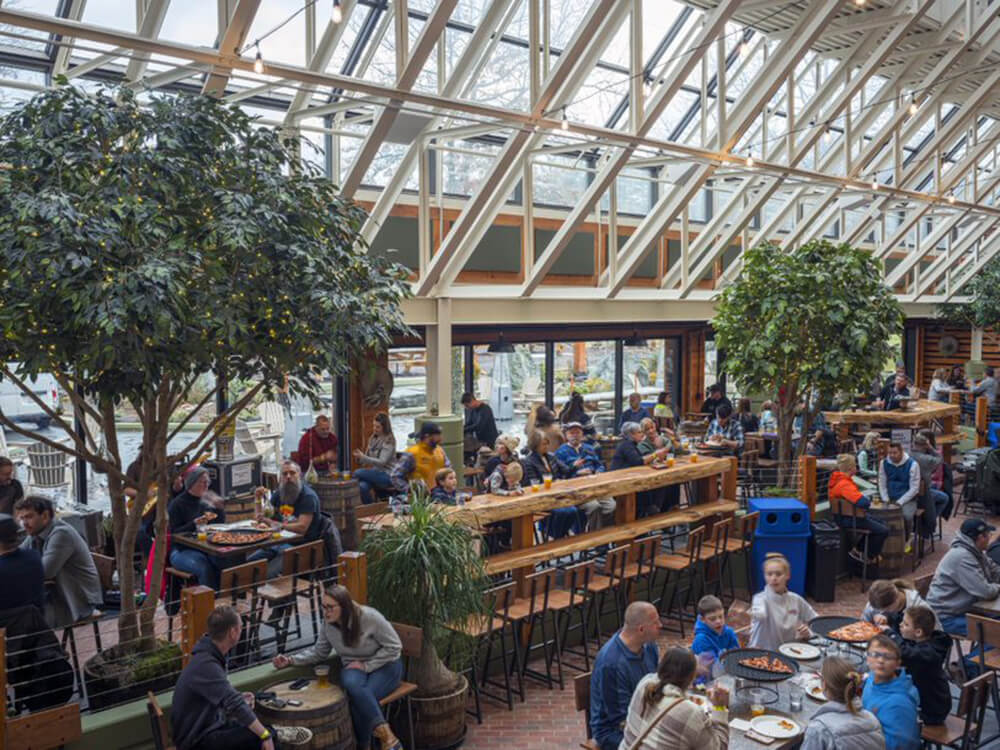 The par-five 6th hole is a standout. Though eminently reachable for longer hitters, there's a perpendicular cross-bunker that extends from the left rough three-quarters of the way across the fairway that you'll need to carry to get home in two.
Paradise considers the par-three 9th, with its green guarded by a pond, the course's signature hole. "It's just gorgeous," he says. "It's got the amazing clubhouse as a backdrop, so you'll be finishing right there by the back patio with everyone watching you."
Other courses are affiliated with breweries—Pinehurst Brewing at the famous resort, Canyon Lakes Golf Course & Brewery in California, and Ironclad Golf & Beer Garden in North Carolina, to name a few. Lanier wouldn't say if owning more golf-and-beer facilities is in his long-term plans, only that they are "always looking for interesting things." But Tree House's golfing followers are excited about what's coming to Tewksbury this spring.
"When I heard that Tree House had bought a golf course, I was pumped," says Kyle Biedenbach, an avid golfer and brewery fan from Boston. "There's nothing better than enjoying a great beer (or two) while playing a fun course with your friends. The thought of having the best beers available right on the course—that would be the ultimate."
Neither Lanier nor Paradise wanted to reveal whether players will be able to wave down a beverage cart at Tewksbury. Visitors will just have to wait and see.
"The suspense is terrible, I know," says Lanier. "I hope it will last!"
Thank you for supporting our journalism. If you prefer to read in print, you can also find this article in the Spring 2023 issue of LINKS Magazine. Click here for more information.