What's trending now—and what could be next at your private golf community
Putting Parks
As the popularity of large-scale putting courses has risen at golf resorts across the country, it has become a trend among private golf communities, too. Boot Ranch's 34-acre Practice Park is complemented by the largest green in Texas: Opened in 2017, the one-acre Putting Park is lighted for night play with an ever-changing 18-hole circuit. At The Concession in Florida, updates in 2019 included the Snake Acre 18-hole putting course, with greens maintained to the exact degree as its championship course and high-tech LED lighting. In 2020, The Country Club at Castle Pines in Colorado debuted their one-acre clifftop putting course, The Crags, featuring bold contours, rock outcroppings, and expansive Rocky Mountain views. The Putting Park at Martis Camp in California is one-of-a-kind: Designed by Dick Bailey (who also designed the 18-hole putting course at Forest Highlands in Arizona), the reversible, 18-hole, par-42 routing spans 1,341 feet across multiple greens that play between ponds and creeks in a pine forest setting. Members of communities that feature a resort component—Sea Island (Ga.), Black Butte Ranch (Ore.), and Diamante (Mexico)—have also seen putting parks added to their amenities list.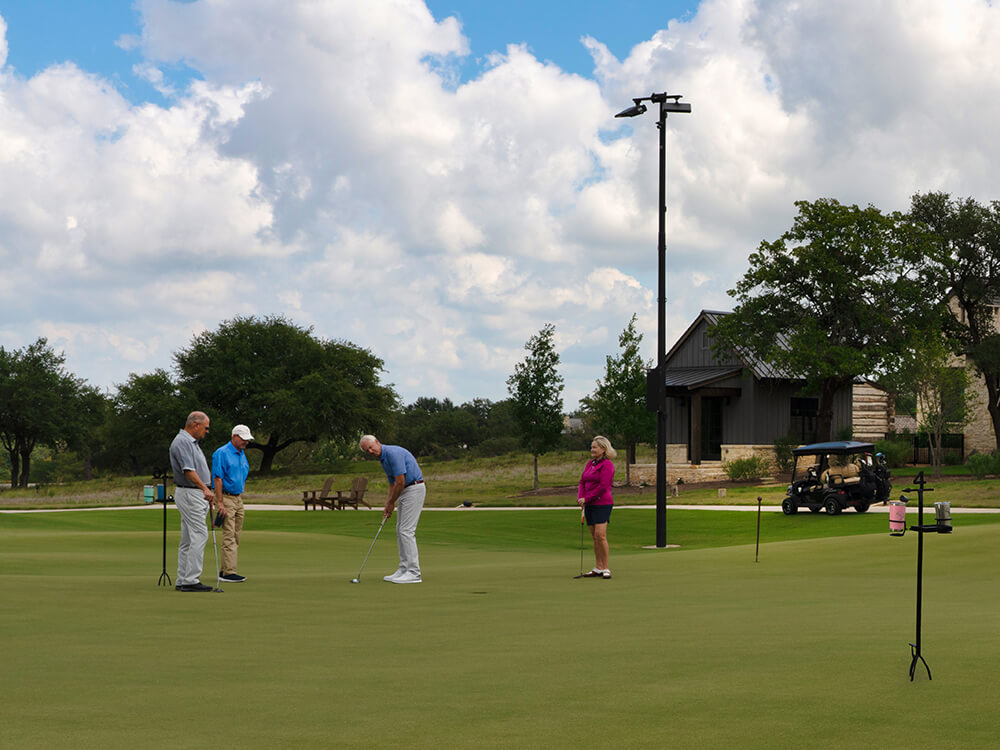 Culinary Distinction
Members of private golf communities no doubt relish their bevy of food options, but until recently had no way of knowing precisely the quality and caliber of the fare in club dining rooms. Enter Golf Kitchen, founded in 2014 to identify and showcase the world's finest golf and country club culinary offerings. Since 2018, Golf Kitchen has rated and awarded clubs for their gastronomic merit at the Culinary Excellence Awards, held at GlenArbor Golf Club in New York, with several communities earning honors. In 2021, winners included Reynolds Lake Oconee in Georgia (Culinary Excellence Award for an Outstanding Golf Resort or Community) as well as Florida communities Mizner Country Club (Golf Kitchen Rising Star Award) and Wycliffe Golf & Country Club (Culinary Excellence Award for Outstanding Pastry Chef at a Private Golf or Country Club). Past community winners also include Addison Reserve (Fla.) in 2019 and a 2018 crop that included Bay Hill (Fla.), Boca West (Fla.), Cassique at Kiawah Island Club (S.C.), Kohanaiki (Hawaii), and Punta Mita (Mexico). In 2020, the institute announced its Certification of Culinary Excellence—an evaluation of a club's ability to produce an exemplary product based on criteria including environmental practices, tenure of staff, member/guest satisfaction ratings, and other associated certifications. Addison Reserve was the only community among the eight inaugural recipients. "This is the first time that a set of standards have been packaged into a certification program for culinary operations of golf and country clubs and will be the new benchmark for excellence," says Golf Kitchen founder Diana DeLucia.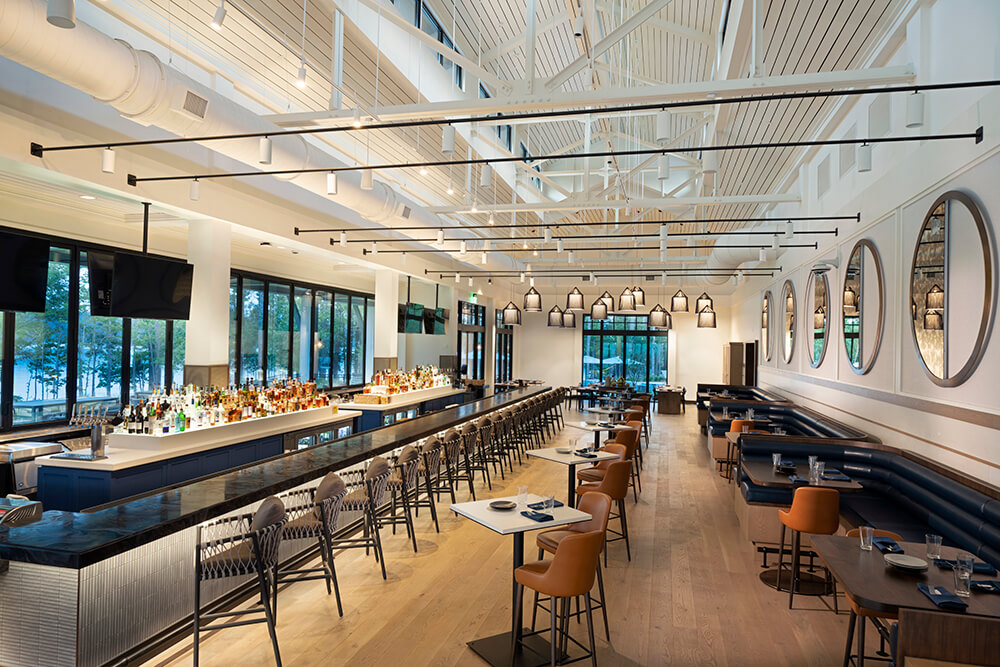 Wellness Architecture
Contemporary architecture firms are focusing on designing smarter structures that actively promote health and wellness. This trend is being demonstrated at places like Old Lighthouse Golf and Ocean Club (Mexico), which in 2020 partnered with wellness real estate and technology company Delos to include DARWIN technology—which monitors, calibrates, and responds to changing indoor environmental conditions—inside all developer-built homes. At The Cliffs at Keowee Springs (S.C.), a multi-structural lakeside wellness venue was recently designed to engage visitors with the water and the outdoors, with adaptable structures such as operable walls and sliding panels reacting to varying conditions. Reynolds Lake Oconee's (Ga.) newest residential sector, Richland Pointe, will feature a central village reinforcing a sense of wellness with open-air restaurants, lakeside pools, ample green space, and a wellness center outfitted with Biocircuit technology from TechnoGym offering personalized, instructorless circuit training.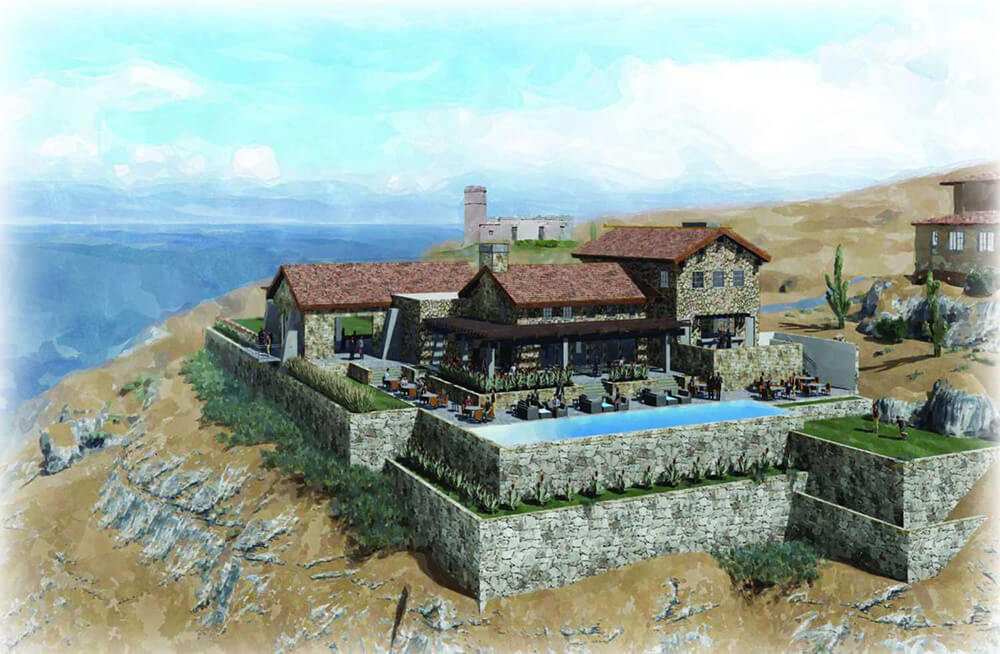 Nature Preservation
Plenty of clubs can claim a care for the environment with their Audubon Certified Sanctuary courses, but a few have taken major steps that go above and beyond. In the winter of 2020, Bay Creek (Va.) made the decision to set aside 350 acres, which included the back nine of their Jack Nicklaus Signature golf course, to create a permanent nature preserve for outdoor member activities, exploration, and conservation of the natural Eastern shoreline habitat. Arizona communities Northpointe at Vistancia and Desert Mountain feature 1,100-acre and 33-acre nature preserves, respectively, offering trails and open-air gathering space for connecting with the natural desert environment. A protected 18,000-acre space at Santa Lucia Preserve (Calif.) is managed by a Conservancy team of researchers, naturalists, and scientists who use trailblazing techniques to educate members and reduce the risk of damaging wildfires common to the region.
Bocce
The next pickleball? It could be bocce, which is on a roll at private golf communities. Bocce can be enjoyed year-round by all ages, isn't physically taxing, and can be squeezed in wherever a 91-by-31-foot (or less) strip of fl at ground can be found. The Landings Club in Georgia has eight environmentally friendly courts made of oyster shells. Long Cove Club on Hilton Head Island, S.C., added two bocce lanes in 2019 lighted for evening play. Courts at The Cliffs Valley (S.C.), Desert Mountain (Ariz.), and Mayacama (Calif.) are hubs for social activity.
ClubsHelp
While philanthropy is engrained into the ethos of golf clubs nationwide, often the reach doesn't extend beyond the immediate community. In 2020, a national network of golf and country clubs called ClubsHelp was launched to support communities through the Covid-19 pandemic. To date, more than 325 clubs have joined the national 501(c)3 foundation's network, helping raise more than $1.2 million in donations. Communities that have signed on include Blackstone at Vistancia (Ariz.), Craig Ranch (Texas), Jupiter Country Club (Fla.), and St. Andrews Country Club (Fla.). In 2022, look for the ClubsHelp Scramble, a national team competition helping unite golfers and clubs while amplifying their impact across the country.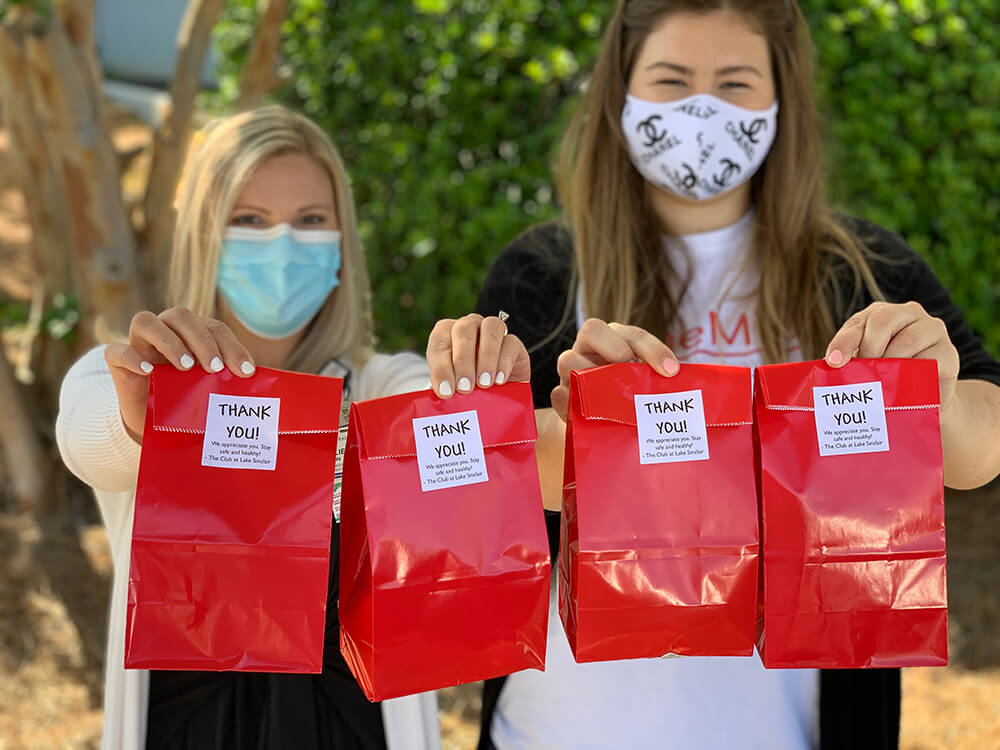 Do you live in a private golf community? Let us know what trends you are seeing.