Every year, I anxiously await the mid-summer member/guest tournament at my buddy's club. The format, camaraderie, and competition spread over several days is an annual highlight, and I know I'm not alone in circling that type of event on the golf calendar.
Just over a year ago, in celebration of a milestone birthday, I took it to the next level. My best friend and I headed to Bandon Dunes to play in the resort's annual Fall Match Play event: a 36-team gathering with six flights of six teams—member/guest style. After getting out to the remote stretch of Oregon coast for a couple days of practice, we played five 9-hole matches against each of the other teams in our flight, hopping between Bandon Dunes, Bandon Trails, and Pacific Dunes. We didn't know the other competitors in our (lower tier) flight when we arrived, but we sure did when we reluctantly left; among them a father and son (the latter of whom had recently become a father himself) and a bunch of other lifelong friends. While we didn't come close to winning our flight or the overall title, it was an event that yielded unforgettable memories and moments we continue to bring up with regularity.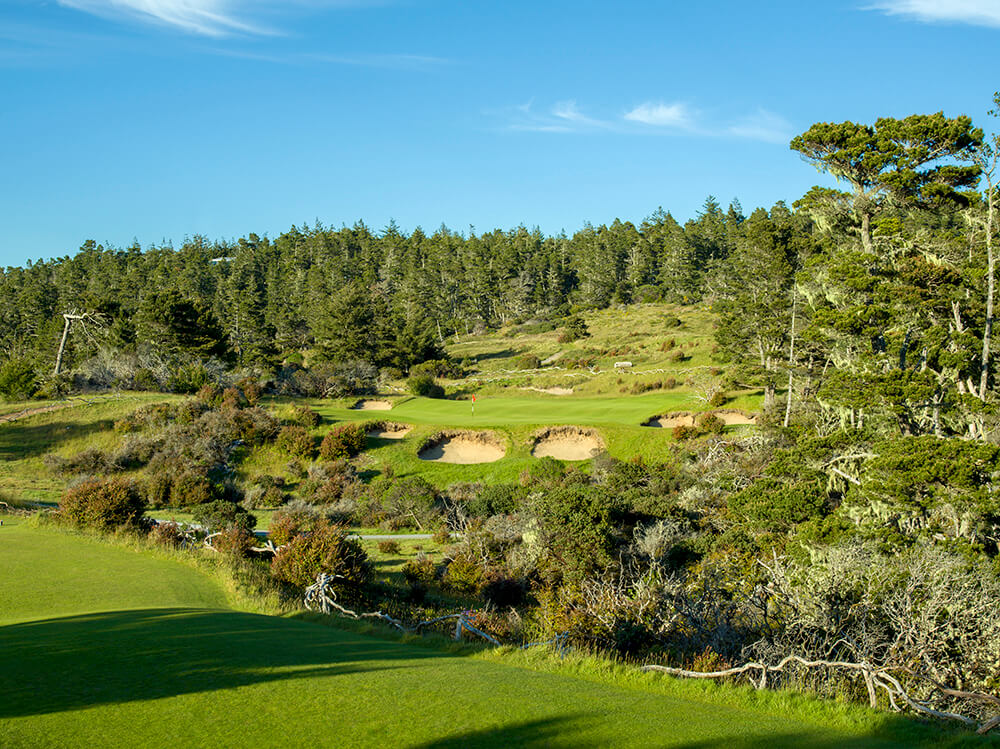 After all, that's why so many of us take golf trips.
Bandon Dunes has several other events like this that are geared toward the recreational golfer, including the Bandon Dunes Cup and Bandon Dunes Links Championship. Both are 72-hole tournaments spread across four different courses, with varying formats. Unfortunately, given Bandon's immense popularity, the 2023 events are fully booked. But there's always next year.
In the meantime, here are four other examples of cool events created for us weekend warriors that provide a unique tie to a golf destination. While there are surely a lot of examples of "one-offs," these are specifically events in which guests get to play multiple courses at a property, and usually over more than one day. In the comments, be sure to let our readers know of other golf events you've heard about or played in.
Streamsong (Bowling Green, Fla.)
Family Cup — June 16–18
This growing golf resort in Central Florida has a couple different guest events, including the Family Cup in mid-June at its Red and Black courses. This tournament isn't just open to parents and their offspring either; it's a memorable weekend for aunts, uncles, in-laws, and families of all types—from extended to blended. The Family Cup is a two-person team event played over two days, with a scramble format on Day 1 and best ball during the second round. Along with two rounds of golf, there's also a pairings party, a putting contest at the Gauntlet, and an awards luncheon for $606 per person, double occupancy. Looking for something with a buddy instead? Two days after Christmas, Streamsong hosts the Holiday Cup, a two-person team event in which the format changes every nine holes over the course of two days.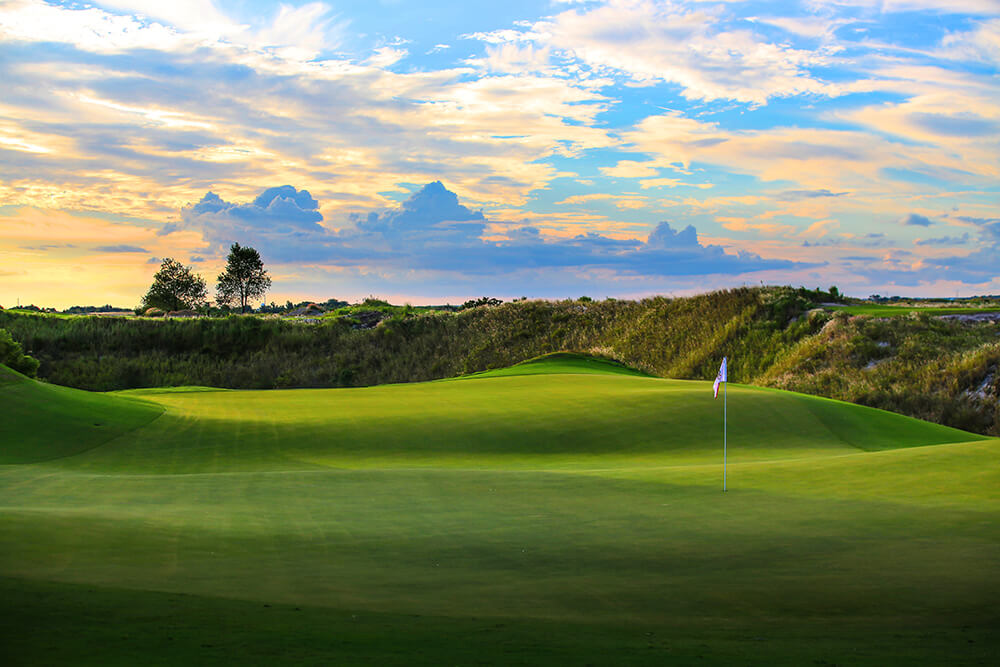 Boyne Resorts (Harbor Springs, Mich.)
Kircher Cup — Sept. 1–3
Held on Labor Day weekend, the two-person Kircher Cup is named after the founding family of Boyne Resorts, which has 10 courses at its three Northern Michigan destinations. The 54-hole best ball event is open to all amateur golfers and features rounds at three of the four courses at The Highlands in Harbor Springs: The Heather, Arthur Hills, and Donald Ross Memorial. There are Championship and Senior (55+) divisions, and the entry fee includes a Friday evening reception as well as a post-golf barbeque cookout on Saturday evening, both of which are open to participants and their families. There are also a host of family-friendly events planned throughout the holiday weekend, making it easier for participants to have what organizers say is a "hall pass" to play some competitive golf in a fun event.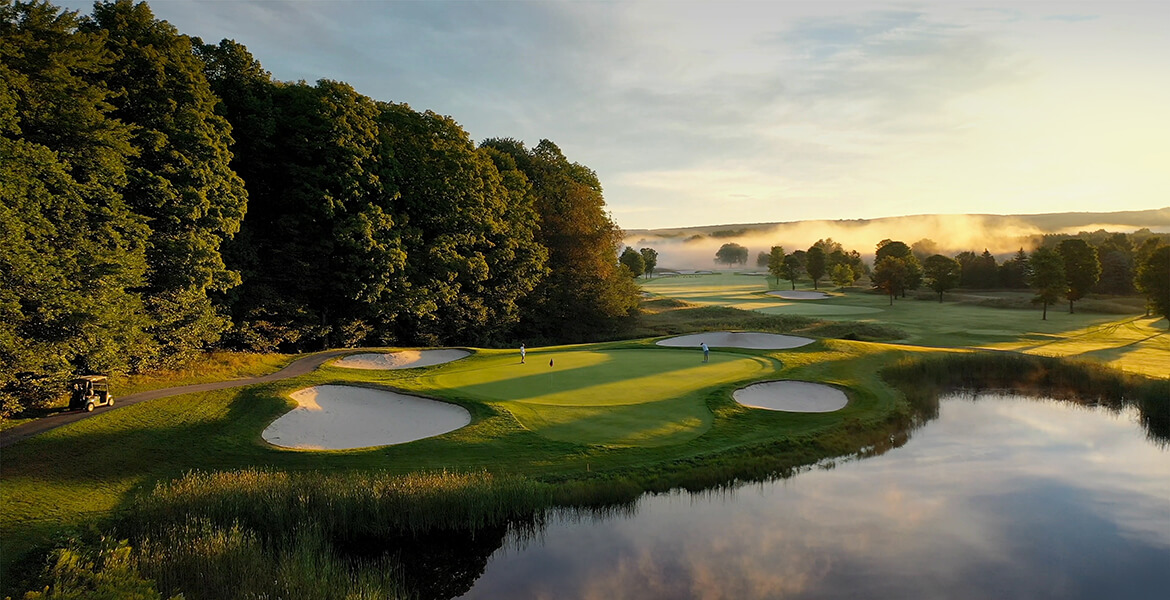 Forest Dunes (Roscommon, Mich.)
The Dual — May, July, August
Also in Northern Michigan, Forest Dunes has a unique two-person best ball event called The Dual in which participants play the resort's reversible course in both directions. The Loop, designed by Tom Doak, typically alternates routings on a daily basis—Red (counter-clockwise) on even days and Black (clockwise) on odd days—but there are three golf season months with 31 days that throw off the balance. So, on the 31st day of May, July, and August, guests can pay $500 to play two very different course routings along with lunch, dinner, a tee gift, and prizes for net and gross champions. The walking-only event has a field that's limited to 32 teams.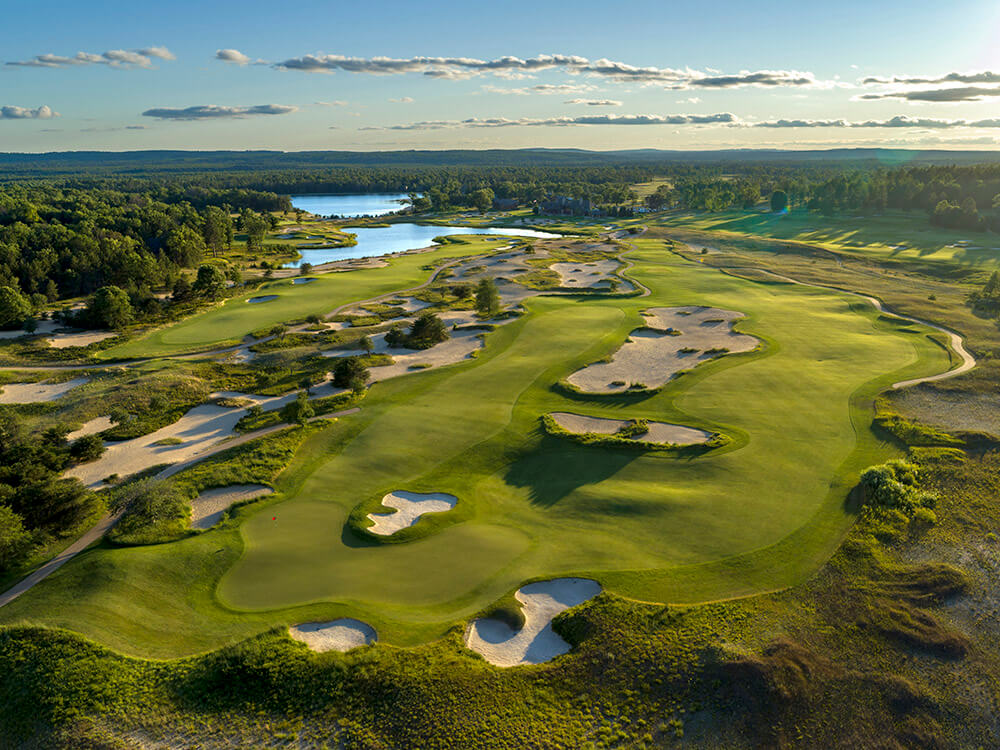 Pebble Beach Golf Links (Pebble Beach, Calif.)
The Salute at Pebble Beach — June 30–July 4
As a leadup to the 78th U.S. Women's Open, Pebble Beach is hosting a four-day celebration of golf and honor that includes three rounds of golf. The first is at the iconic Pebble Beach Golf Links, followed by morning shotgun starts the next two days at the resort's other two premier layouts: Spanish Bay and Spyglass Hill. Guests stay at the Inn at Spanish Bay and the event also includes a welcome fireside reception, a Sunday night Gala Dinner, a "Clambake & Cocktails" dinner on Monday night, and a Fourth of July celebration at Pebble Beach with a barbeque, refreshments, and entertainment. Held the weekend before the U.S. Women's Open, the Salute also includes tickets to the championship and comes with a Pebble Beach price tag of $12,500 (one player and one guest) for what it describes as a once-in-a-lifetime experience.