Golfers have an irrational obsession with their drivers, especially now as PGA Tour television broadcasts and equipment manufacturers are emphasizing ball speeds above any other metric. Tour players can do that, since they're all capable putters. Even the 200th ranked putter on tour—by Strokes Gained standards—averages slightly less than 30 putts per round. The average amateur, on the other hand, would be thrilled with that number.
Instead of investing hundreds of dollars every few years on the latest and greatest driver technology, amateur players would be better served by upgrading their putters. The major manufacturers roll out new models every season that attract plenty of attention; however, boutique brands and artisan putter-makers are also developing and delivering beautiful flat sticks that perform exceptionally well.
Seeking out a boutique putter can occasionally come with drawbacks—lack of availability due to small production runs, limited shaft lengths or grip sizes, and models sometimes made only in right-hand configurations are among the most common. Yet, there are advantages to be gained. Some brands will offer free etching services to add a personalized element to your putter, and some will work with you to create a highly specific club dialed into your exact specifications.
While there are plenty of small putter companies out there, all are not created equal. We've highlighted five boutique brands below, all of whom make beautiful putters with performance that matches their appearance. If you're looking for ways to post lower scores, these are the clubs that might get you there.
Argolf
More than a decade ago, brothers Olivier and Sébastien Colas—two aeronautical industrialists and avid golfers—decided to apply their industrial skills to the creation of golf putters for their own personal use. The clubs proved so effective that the two Frenchmen realized other golfers would likely have an interest and could benefit from their handiwork. Shortly thereafter, Argolf was born.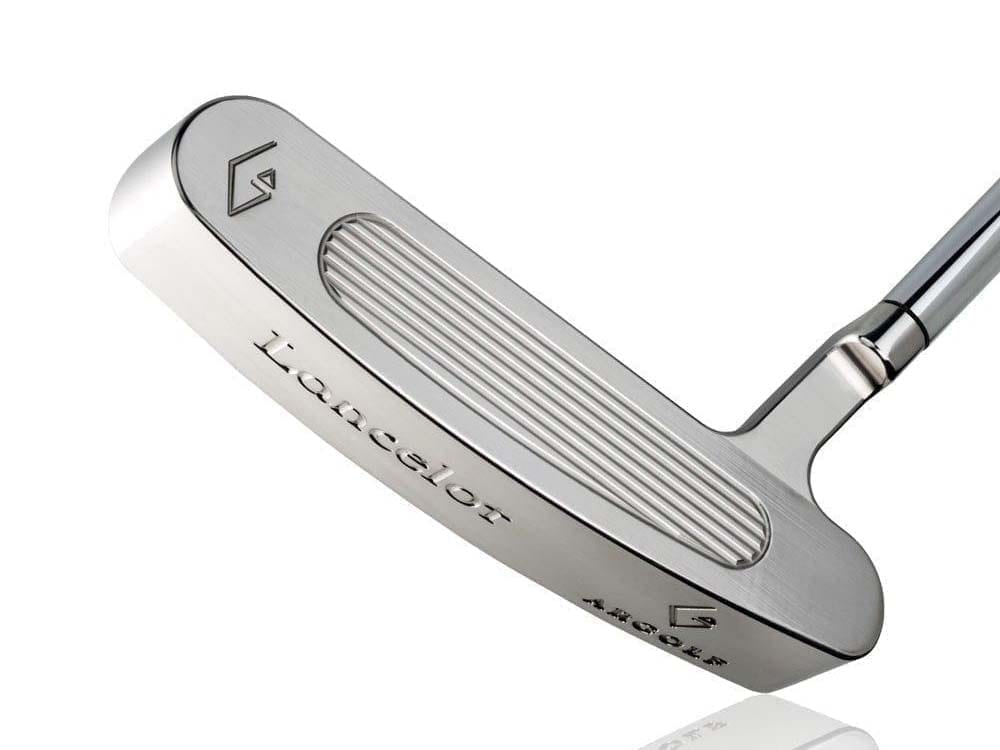 Milled from solid blocks of German stainless steel—which improves feel, responsiveness, and overall consistency—Argolf putters (starting at $299) also benefit from treatments such as anodic oxidation in sulfuric acid, which is a technique commonly used in the aerospace industry to diffuse the reflection of light on a metal's surface. Additionally, these putters feature patented innovations such as uniquely shaped (rules-conforming) grooves that are designed to enhance topspin, which helps to keep a putted ball on its intended line.
Produced in the French town of Brittany, not far from the Broceliande Forest (where the Arthurian legends were born), each Argolf putter has a name that pays homage to those legends. Those names may not impact the putters' physical capabilities, but you can bet that golfers who pull Excalibur from their bags are going to feel at least a little more confident as they make their putting strokes. https://www.argolfusa.com/
Sacks Parente Golf
Most golfers love the look of a classic blade, but many have found the shape and size of such a sleek putter head doesn't offer the kind of forgiveness they need to play their best. Through a combination of ultra-lightweight alloys and strategically placed high-density tungsten (in the putter's heel and toe), Sacks Parente Golf has created blades—as well as a throwback model reminiscent of the classic Ping Anser from the 1960s—that are defined by high moment of inertia (MOI) numbers comparable to what most modern-day mallets can offer.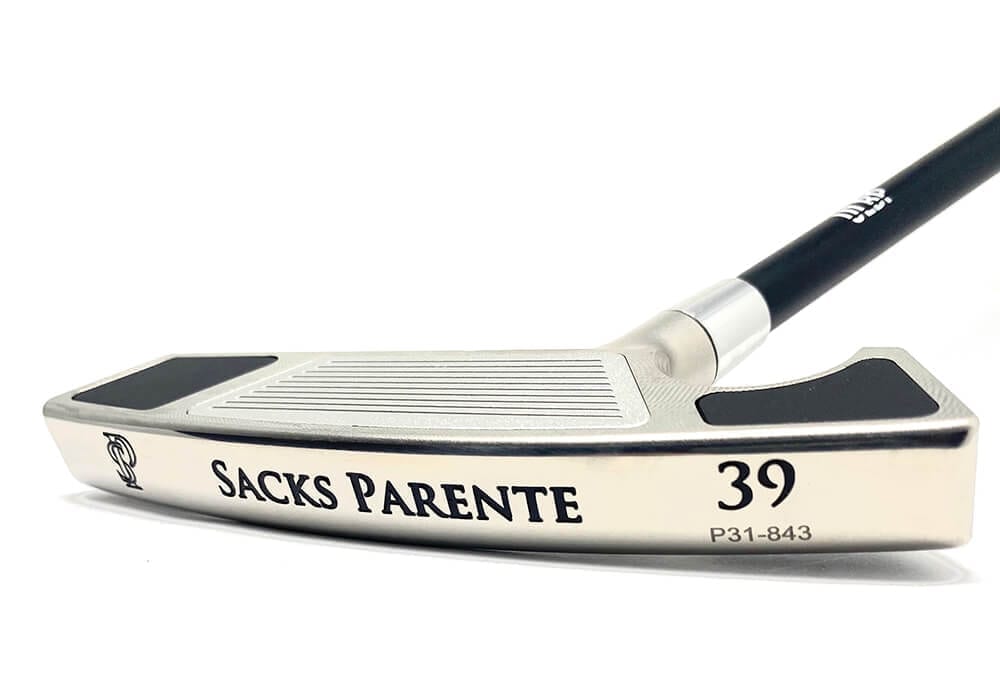 At their core, Sacks Parente putters (starting at $399.95) benefit from three key design principles: the aforementioned commitment to creating high levels of MOI, ultra-low balance point technology, and face-forward center of gravity. By using proprietary components—featherweight grips; carbon-fiber shafts; and milled, Tour-weight putter heads—the company has built putters that allow golfers to better feel the putter head's orientation during the arc of the stroke. By moving the weight as far forward (close to the face) as possible, the company's designers have also created putters that impart minimal sidespin. All of these factors combine to produce putters that deliver modern-day performance with classic aesthetics. https://sacksparente.com/
T Squared
The genesis of T Squared putters occurred a few years back, when the brand's founder, Tony Tuber, then only 17 years old, tried his hand at making a putter in his father's machining shop. At the time, Tuber lusted over Circle T putters crafted by Scotty Cameron—limited production clubs with extremely tight tolerances that Cameron builds for tour players—but he knew he couldn't afford the four- and sometimes five-figure prices that accompany those flat sticks on the secondary market. To Tuber's surprise, the putters born from his first machining attempts performed remarkably well. Before long, he was working with his father to formalize a business.
Today, T Squared putters, which start at $399, are offered in a variety of shapes—from blades and notch backs to full-sized mallets—and they can be customized in a number of ways. Teflon inserts can be incorporated, the putter heads can be engraved, and metals can be treated with a proprietary thermal chemical diffusion, which creates a matte black finish resistant to wear. Best of all, T Squared has developed a fitting system that allows mobile fitters to custom build a putter quickly and to the precise requirements of the customer. As Tuber acknowledges, more than 1,000 iterations of a T Squared putter can be made. https://www.tsquaredputters.com/
Bloodline
Bloodline Golf, as the name suggests, is a putter company rooted in three generations of golfing excellence. The brand's co-founder, Brad Adams, learned the ins and outs of club design as a teenager, watching from a distance as his father created the TaylorMade brand in 1979. After serving as a founding member of Odyssey Golf and later creating the Never Compromise putter company, Brad co-founded Bloodline and looked to revolutionize the putter industry by creating a club that not only improved how players line up a putt but also guided them into a putting stance that positioned the golfer's hands in the optimal location.
To do that, Bloodline utilizes advanced manufacturing techniques and incorporates carbon-fiber materials to create a shaft-and-grip combo that is two-thirds lighter than one made with stainless steel. That shaft and grip is then paired with a clubhead with a uniquely contoured sole, all of which produces a finished putter that can stand on its own—and on sloped surfaces—without compromising the ideal lie, loft, and face angle needed to make a putting stroke. This feature allows golfers to address a ball as if they're going to make a putting stroke, set the club head down on the green, and then step away to assess the lineup from behind. In doing so, it provides golfers with the peace of mind to know they're lined up to hit a putt as they've intended to. https://bloodline.golf/
Axis1
A great golf swing is constructed around perfect balance. The Axis1 brand believes the same is true for exceptional putters. Founded in 2006 by Luis Pedraza, an industrial designer and avid golfer, Axis1 crafts putters that are perfectly balanced—a feat made possible thanks to a patented heel counterweight, which allows the putter's center of gravity to be positioned on the center of the club face and precisely aligned with the shaft's axis. As Pedraza explains, putters that aren't perfectly balanced are naturally inclined to rotate open, which means golfers are constantly working to keep the club face level during the putting stroke, even if they don't realize it. Such rotational bias reduces the odds that golfers will consistently strike their putts with a perfectly square face.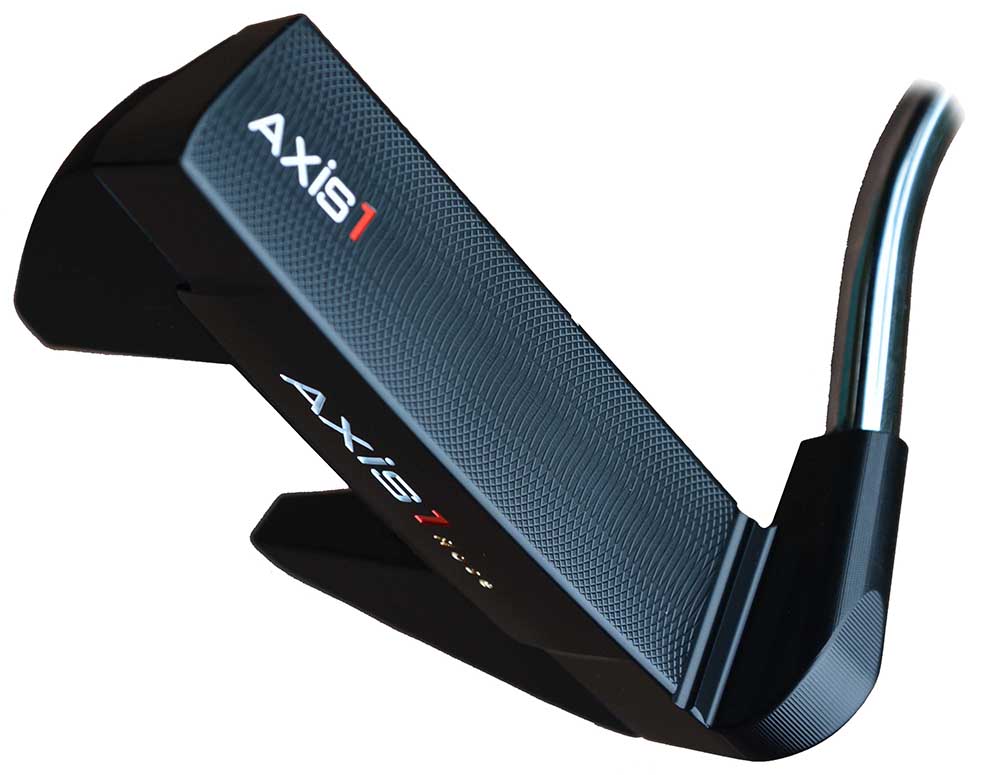 Although Axis1's putters start at $229, the company's three most popular models—the Tour-HM, Rose, and Rose-B—are all $449. As the latter two model names suggest, those specific putters were designed with consultation from Justin Rose, who has used an Axis1 putter on tour for the last few seasons. https://axis1golf.com/
Have you purchased a boutique putter?