I thought I was fully prepped for my first trip to Pinehurst. I'd packed several pairs of comfortable shoes, loaded up with plenty of golf balls and prepared an apparel "scripting" fit for a major championship. But when the skies opened on Day Three, during a bucket list round at No. 2, we realized the hard way we weren't prepared for the conditions.
Streams were running across the turtleback greens and the temperature didn't climb out of the 40s, but we soldiered on. I wore an older, somewhat ill-fitting rainsuit I'd been gifted at a golf outing years earlier. My buddy (whose birthday we were celebrating) had a jacket he discovered wasn't fully waterproof. Oh, and no rain pants.
It was unquestionably a memorable experience, although I would have much rather have seen the teeth of those Ross greens at Pinehurst No. 2…and been dry. One of the first things I did after returning home from North Carolina was some serious research, as in studying up on some of the best golf rain gear offerings on the market. Because whether you're headed to Bandon Dunes, southwest Ireland, or have a long-planned outing at your local course on a day there's far more "liquid sunshine" than expected, we golfers really need to think like boy scouts.
In that vein, here are some of the best new golf-specific rain gear options to ensure you're always prepared:
FootJoy Select LS
FootJoy's history stretches back over 150 years, so when it bills this elite rainwear as the lightest and most waterproof garment the company has ever produced, you listen. "LS" stands for lightweight stretch and the jacket is actually lighter than a standard golf shirt, ensuring you're comfortable and protected from the elements. In addition to easily beading water, the LS rain pants have a 5-inch Velcro pant bottom that allows for convenient length and fit alterations. ($385 jacket / $350 pants)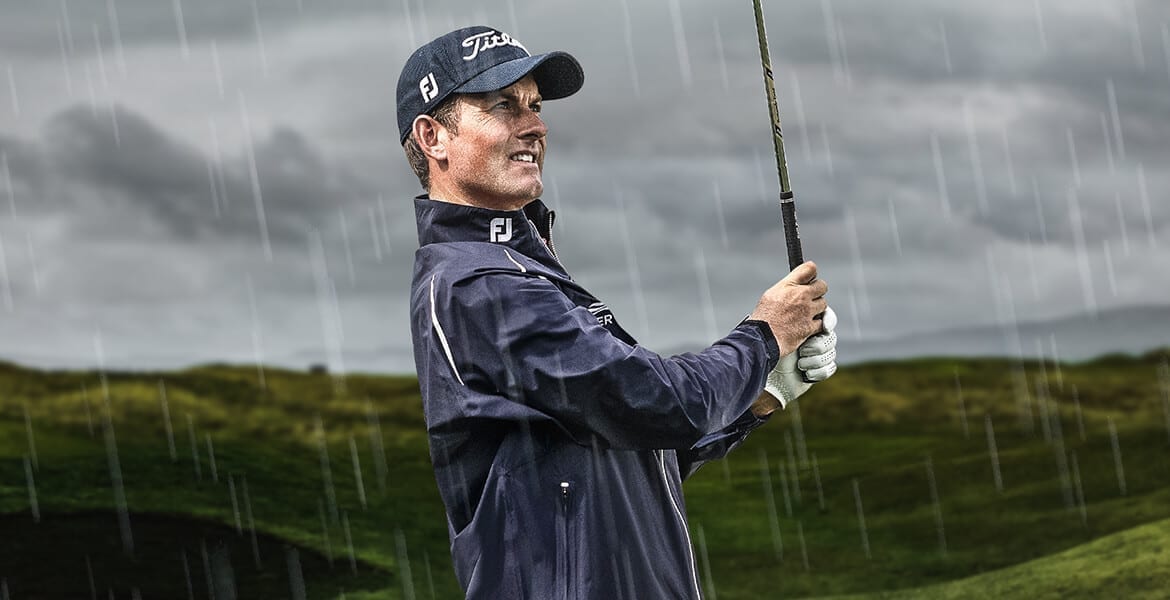 Galway Bay
In addition to three-layer, 100 percent waterproof fabric that's breathable, stretchable, and regulates temperature in hot and cold conditions, Galway Bay gear features a rubberized waterproof zipper. The all-weather jacket this year features a short-sleeved model as well for the first time. The rain pants, with belt loops, a seven-inch zipper and nine-inch-deep pockets, are designed to look like (and be worn like) regular golf slacks, so there's no need for layers. You can also opt for an inner liner made from a wool fabric the Royal Canadian Mounted Police rely on. ($299 jacket / $184 pants)
View this post on Instagram
Sun Mountain Cirque
The top peak rain collection from Sun Mountain has a three-layer Japanese fabric that's extremely lightweight, quiet, waterproof, and twice as breathable as the company's past rain suits. The membrane in the Cirque has a four-way stretch that, perhaps as importantly for golfers, makes it super playable. The Cirque pant features an auto-fit stretch waist with zipper fly, belt loops and four pockets, including the front two with zippered "pass-throughs." ($300 jacket / $260 pants)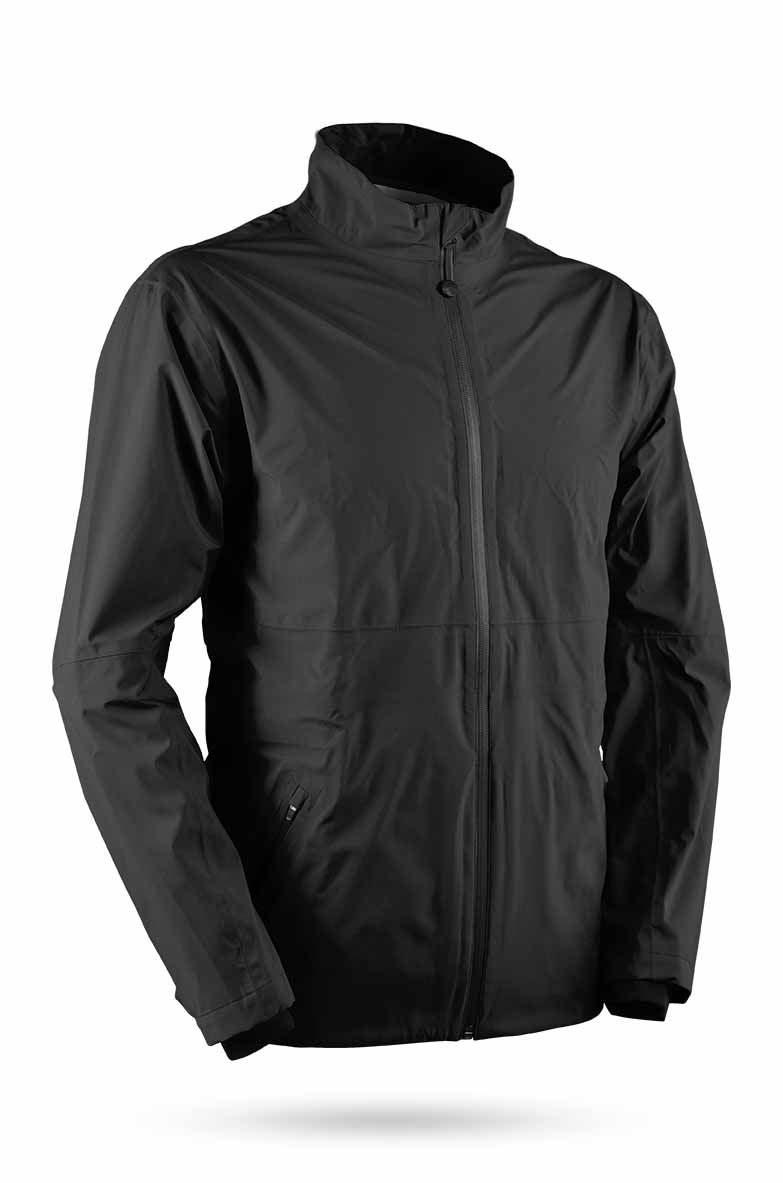 Galvin Green Gameday Collection
The premium, full-zip Gameday rain jacket is ultra-lightweight, stretchy, breathable and 100% waterproof—exactly what's made Galvin Green successful since entering golf's wet-weather apparel market three decades ago. In addition to uncompromising performance from its GORE-TEX C-knit fabric, the shoulders and lower back fabric is actually reinforced for those golfers who carry their clubs. The super smooth waterproof Alpha pant easily slides over garments and features details like a double button front closure, rubber tabs and water-repellent zippers. ($699 jacket / $599 pants)
View this post on Instagram
Zero Restriction Z2000
There's a lifetime waterproof guarantee for Zero Restriction, but the little details are evident, too: dual-direction waterproof zippers that prevent fabric from bunching, trademarked adjustable cuff technology that holds better than Velcro, an anti-chafe chin guard, and a seam-sealed, three-layer fabric. The pockets on the lightweight rain pants have zippered "pass-through" for easy access to your underneath pants pockets. ($550 jacket / $495 pants)
View this post on Instagram
Have you invested in golf-specific rain gear? If so, what's served you well?