When I was assigned the task of listing "15 Important Golf Books of the 21st Century," I could have simply reproduced the roster of winners of the USGA's Herbert Warren Wind Award or identified some of Amazon's bestsellers. But while all of them were no doubt worthy, I felt there were a number of books that appear on neither list, but which will prove even more important to the game's well-being, be appreciated by many more golfers, and which are so indelible they will be read, enjoyed, studied, and loved for decades.
You will have your own favorites and I hope you'll respond with a few. But here, in the authors' alphabetical order, are 15 of the most significant golf books of the 21st century.
Men in Green—Michael Bamberger
1992's To the Linksland—half a chronicle of his season as a caddie for U.S. player Peter Tervainen on the European Tour and half an ode to Scottish links and one very special club professional—was the Philadelphian's greatest moment to date, but he came close to matching its appeal with the exquisite Men in Green published in 2016. On a road trip with friend and former PGA Tour player Mike Donald, Bamberger visits some of the game's legends to ask once-sensitive questions and get to the bottom of still-intriguing stories.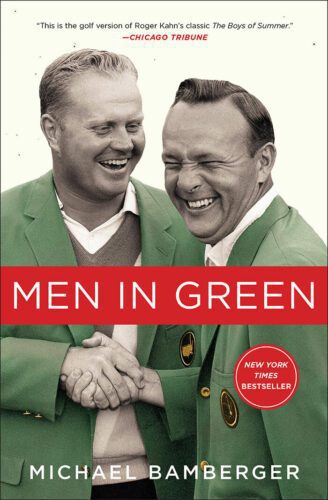 Every Shot Counts—Mark Broadie
Using statistics as a means of evaluating and comparing players existed long before Columbia Business School professor Mark Broadie put his mind to the subject, but only in a rudimentary, semi-useful way. With Every Shot Counts, published in 2014, Broadie revolutionized the use of statistical data, pioneering the concept of "Strokes Gained," answering important questions like why Tiger Woods scored so much better than everyone else, and exploring how readers could improve their scores significantly by practicing the right things.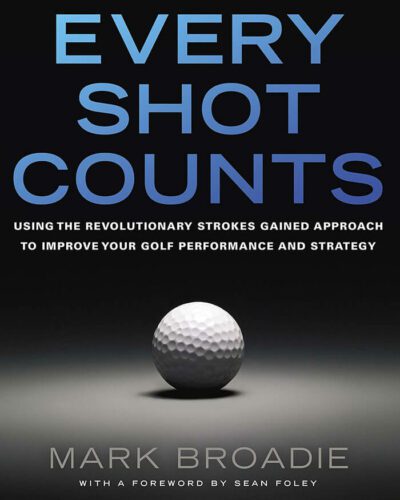 Tommy's Honor—Kevin Cook
Every person that had swung a golf club or watched golf on TV, knew the name of Thomas Mitchell Morris (aka Old Tom Morris). But it wasn't until former Golf Magazine editor Kevin Cook wrote this illuminating, dramatic biography in 2007 that he truly came to life. Cook's impressive book likewise celebrated the life of Tom's eldest child, Young Tom (or Tommy), who was also immortalized in Stephen Proctor's superb Monarch of the Green in 2019.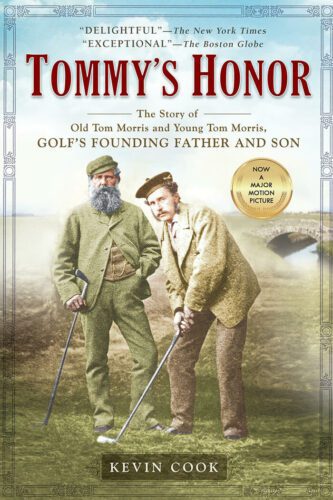 A Course Called Ireland—Tom Coyne
Coyne—a former Professor of English at Saint Joseph's University in Philadelphia—had already written two acclaimed golf books before A Course Called Ireland hit bookstores in early 2010. He backed it up with the equally entertaining A Course Called Scotland and then A Course Called America, but his walk around the Irish coast documenting visits to the links courses he so adored, together with all the off-course mischief, antics, and horseplay, showed golfers everywhere how a golf trip really should be done.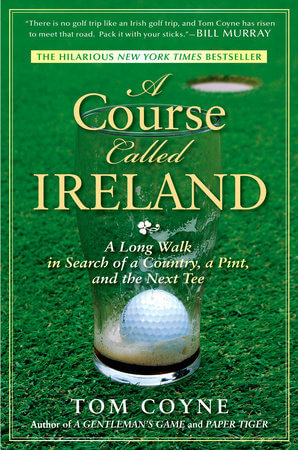 The Evolution of Golf Course Design—Keith Cutten
Interest in golf course architecture has skyrocketed since social media arrived allowing golfers to showcase the courses they've played and photographers to highlight the very best in course design. Keith Cutten's painstakingly researched and beautifully illustrated book gave readers a comprehensive look into the discipline decade by decade as well as profiles of some of the profession's leading lights.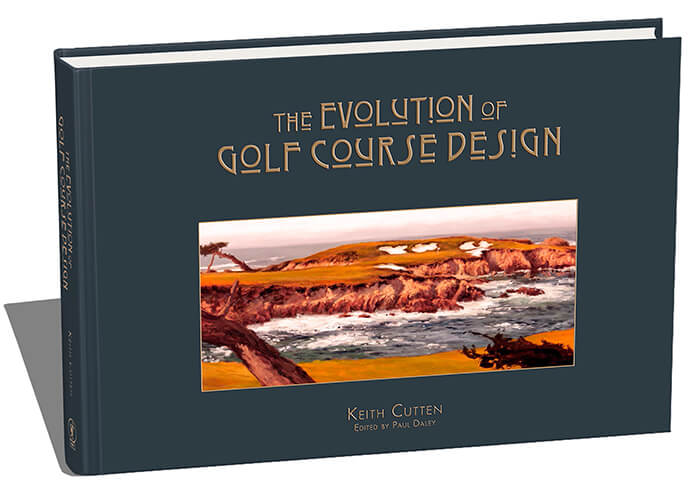 American Triumvirate—James Dodson
One of America's most beloved writers, Dodson published his first golf book in 1997. Final Rounds was a moving and poignant chronicle of a golf trip to Britain, which Dodson took with his father who had been given only a short time to live. In 2000, he ghost-wrote Arnold Palmer's autobiography, and he has written half a dozen other highly acclaimed books since, including an authorized biography of Ben Hogan and, in 2012, the superlative American Triumvirate, a celebration of Hogan, Sam Snead, and Byron Nelson who were all born in 1912, rose to the top of the game, and had a significant impact on the subsequent direction of professional golf.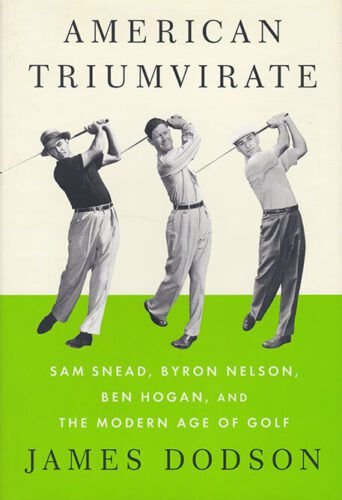 Getting to 18—Tom Doak
Since 1988 when the original Confidential Guide to Golf Courses appeared (to a lucky few anyway), the Michigander has proved himself every bit as adept at writing about golf courses as he is designing them. His finest moment with the pen so far probably came in 1992 with the educational Anatomy of a Golf Course, and 2017's Little Red Book of Golf Course Architecture—a collection of his wisest and pithiest comments on GolfClubAtlas.com—was a quick and fascinating read. But 2020's Getting to 18, an in-depth look into how each of his first 18 courses were routed, was astounding in its exhaustive detail.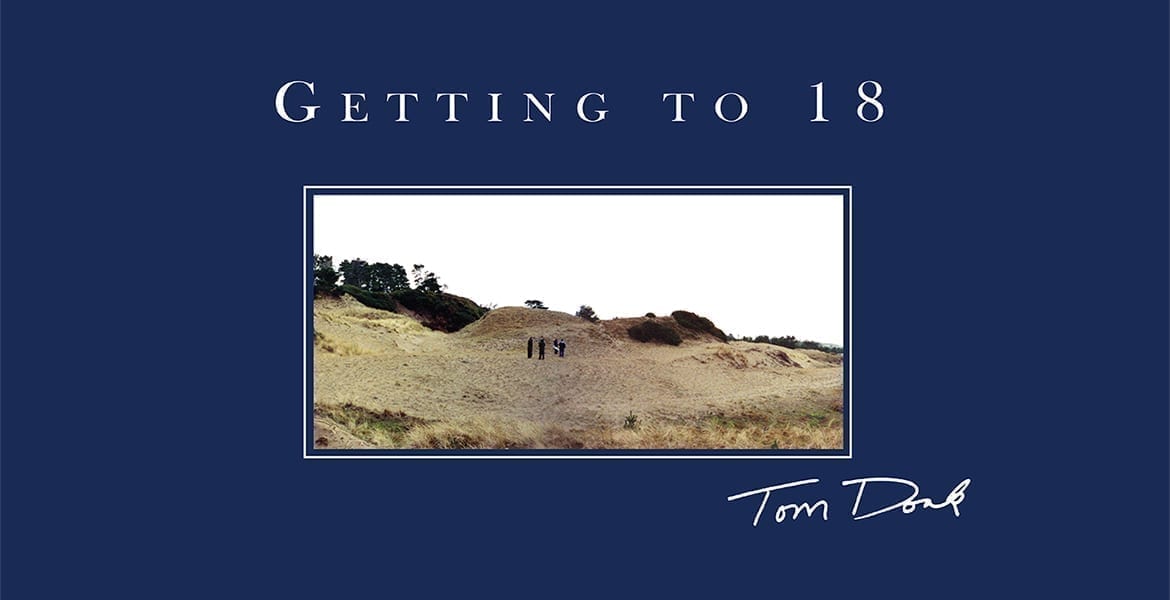 Caddy for Life—John Feinstein
Feinstein's best writing, in golf at least, admittedly came last century with 1996's publication of A Good Walk Spoiled, a revealing look into the players and tournaments of the PGA Tour. The New Yorker is a prolific writer with over 40 books to his name, however, so it's no surprise he's written his share of outstanding golf books since then, and his inclusion here is as much for his body of work as it is any one book. That said, 2005's Caddy for Life in which he tells the inspiring, eventful, and ultimately tragic story of Bruce Edwards, Tom Watson's caddie who succumbed to Lou Gehrig's disease after 30 years with the eight-time major champion, is Feinstein at his compelling best.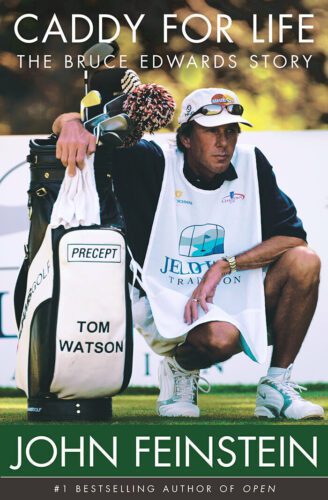 The Greatest Game Ever Played—Mark Frost
Frost combined an immense talent for dramatic fiction, a huge capacity for research, and a fondness for golf to give us three extraordinary, non-fiction (though partly creative) books in the early part of the century—The Greatest Game Ever Played, The Grand Slam, and The Match. Full of detail and clearly told by a master storyteller, each included a little journalistic license that Frost had most assuredly earned and used to great effect. The Greatest Game Ever Played, published in 2002, told the story of Francis Ouimet's unlikely victory in the 1913 U.S. Open and is one of golf literature's greatest page-turners.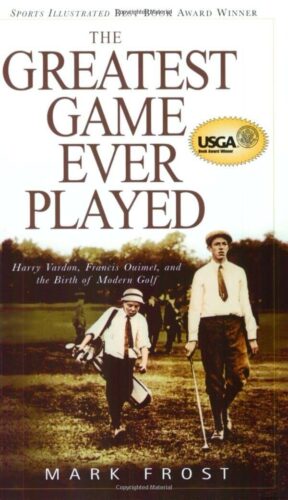 St Andrews: In the Footsteps of Old Tom Morris—Roger McStravick
Kevin Cook's Tommy's Honor venerated Old Tom Morris in almost anecdotal, story-telling fashion that worked tremendously well. McStravick's 2015 book took a far more scholarly approach—much like Peter Crabtree and David Malcolm's 2008 Tom Morris of St. Andrews: The Colossus of Golf 1821-1908—and involved a monumental amount of research not only into Old Tom but also his contemporaries, his impact on the Old Course, and the town he called home. It won McStravick the Herbert Warren Wind Award in 2015, a victory he repeated in 2020 with St Andrews: The Road War Papers.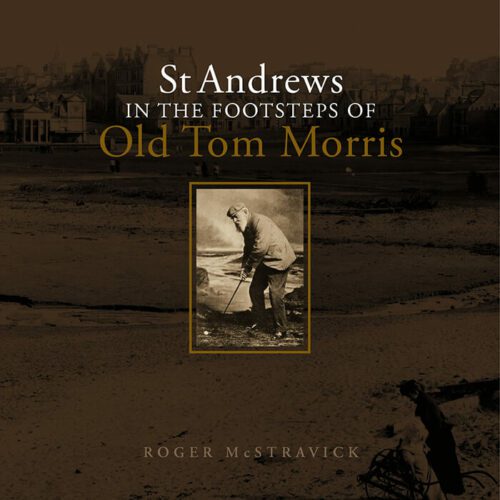 True Links—George Peper, Malcolm Campbell
A trip round a genuine links course is a thrill for any golfer. And members of golf clubs whose course(s) is built on marram-rooted sand dunes next to a salty sea and covered in fine-blade fescues can rightfully claim to have won golf's lottery. Agonizingly, however, not even one percent of the world's 30,000 courses, give or take, are the real thing. Peper, our print publication's Editor, and Campbell, a Scottish golf writer and member of the R&A, identified just 246 genuine articles in this beautifully illustrated and deeply researched salute to links golf, published in 2010.

Harvey Penick: The Life and Wisdom of the Man Who Wrote the Book on Golf—Kevin Robbins
A longtime newspaper man and, since 2012, a senior lecturer at the University of Texas Moody College of Communication, Robbins is a two-time winner of the Herbert Warren Wind Award. His second win came in 2019 for his evocative portrayal of Payne Stewart's last season on the PGA Tour in 1999; his first, three years previously with a profoundly thorough biography of Penick, one of the game's greatest-ever teachers.

Golf is Not a Game of Perfect—Dr. Bob Rotella
Including Rotella's masterpiece here is perhaps a little cheeky. The preeminent golf psychologist of the last 30 years, and "guru" to numerous major winners and successful professionals, wrote his expert guide on how to quiet doubts and fear and turn them into confidence in the mid-1990s, but it didn't become available in paperback until 2004.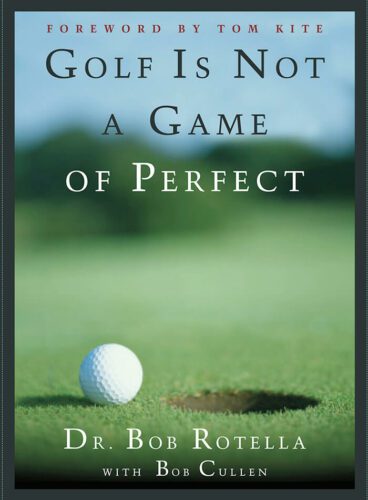 A Season in Dornoch—Lorne Rubenstein
Canada's leading golf journalist for over 40 years, Rubenstein first wrote for Toronto-based Globe and Mail in 1980, where he has worked as a reporter, columnist, and editor. He's also written close to 20 books including instructional volumes with George Knudson, Nick Price, and Mike Weir, a retelling of Tiger Woods's incredible victory at the 1997 Masters, and the wonderful story of his friendship with Moe Norman. The book that golfers around the world will appreciate the longest, however, will likely be his 2001 account of a three-month stay in Dornoch, Scotland, where he got to know the Highlands, the town, the people, and the golf club like few ever have.

Grounds for Golf—Geoff Shackelford
Like Rotella and Feinstein, Shackelford boasts a colossal literary body of work that includes blogging, newsletters, magazine features, and 10 critically acclaimed books, the highlights of which include a profile of George Thomas (The Captain in 1997), heart-felt devotionals to Riviera Country Club and the Cypress Point Club (1995 and 2000 respectively), the quintessential study of golf's most important architectural period (The Golden Age of Golf Design in 1999), a hopeful look into the game's future (The Future of Golf in 2004), and this splendid book that explains the history and fundamentals of golf course design.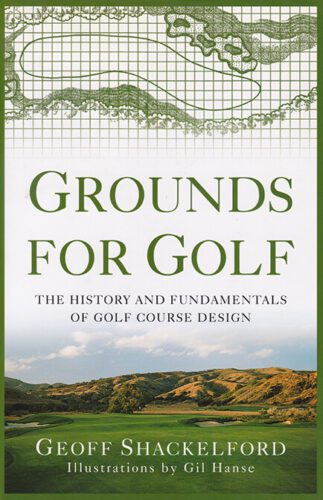 What is your favorite golf book from the 21st century?