As more and more younger members make luxury golf communities their primary residence, clubs are responding with new amenities—and a new attitude
With three new neighbors in their early 50s, Dave Short sees the change at Reynolds Lake Oconee almost every day. These recent homeowners aren't retirees: They all still travel for work. But they've chosen to make their home a community that features six golf courses, 350 miles of lakefront shoreline, numerous swimming pools, a shooting academy, four full-service marinas, an award-winning tennis center, and a wellness campus, not to mention a 257-room lakefront resort and spa.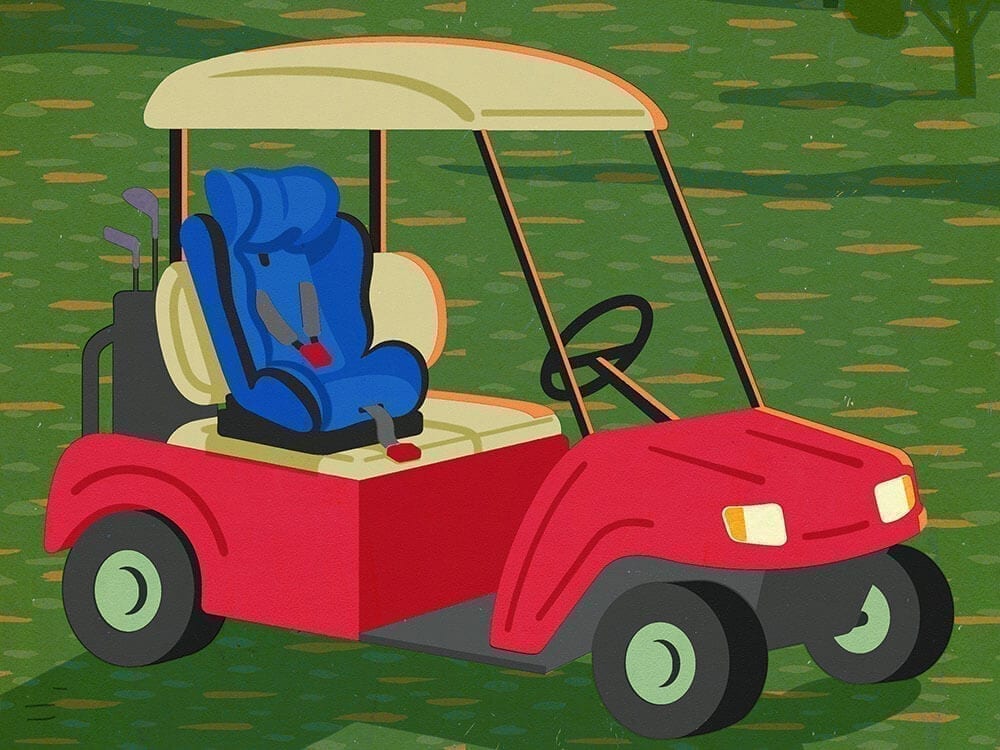 "Ten years ago, Reynolds was kind of a 'liver and onions at 5:30 and lights out at 8' kind of place," says Short, who is a community resident as well as its senior vice president of marketing, sales, and strategic planning. "It was somebody pensioning off after 30 years at GM looking to play golf six days a week. That's still an important member to us and it makes up part of our population, but we've changed dramatically in the last five or six years."
Reynolds is not alone. Across the country, luxury golf communities are evolving from quiet retirement villages to vibrant hubs of activity, prompted in large part by major shifts in society and culture.
No trend is more pronounced than the change in the idea of retirement. If people retire at all, they're doing so later: According to Gallup, the projected age of retirement today is about 66, up from 60 during the 1990s. While AARP no longer stands for American Association of Retired Persons—the "RP" now translates to "real possibilities"—it may still come as a surprise to learn that a third of AARP members are still employed. Not only are Americans working later in life, but the entire concept of retirement is changing, with many opting to ease into it while continuing to work on their own time and, often, from the location of their choosing.
"Retirement is a misnomer," says Mark Enderle, a partner with Terra Verde Group LLC, which developed resort-style communities such as The Grove near Nashville, Tenn.; Talisker Club near Park City, Utah; and Boot Ranch in the Texas Hill Country west of Austin. "There are guys who retire and just play golf every day, but the vast majority of those people are investors, entrepreneurs, property owners: Even after they 'retire,' they're involved. Even the 65-and-older set is generally not what you might think of in the traditional retirement community—playing golf, shuffleboard, and going to cocktail parties. They may do all of those things, but they're very active." Which is why many upscale golf communities are seeking to cater to and accommodate both these active seniors as well as younger members. There's a particular appeal in being relatively close to a major market—facilitating work, air travel, and schooling—but still feeling removed from the hustle and bustle.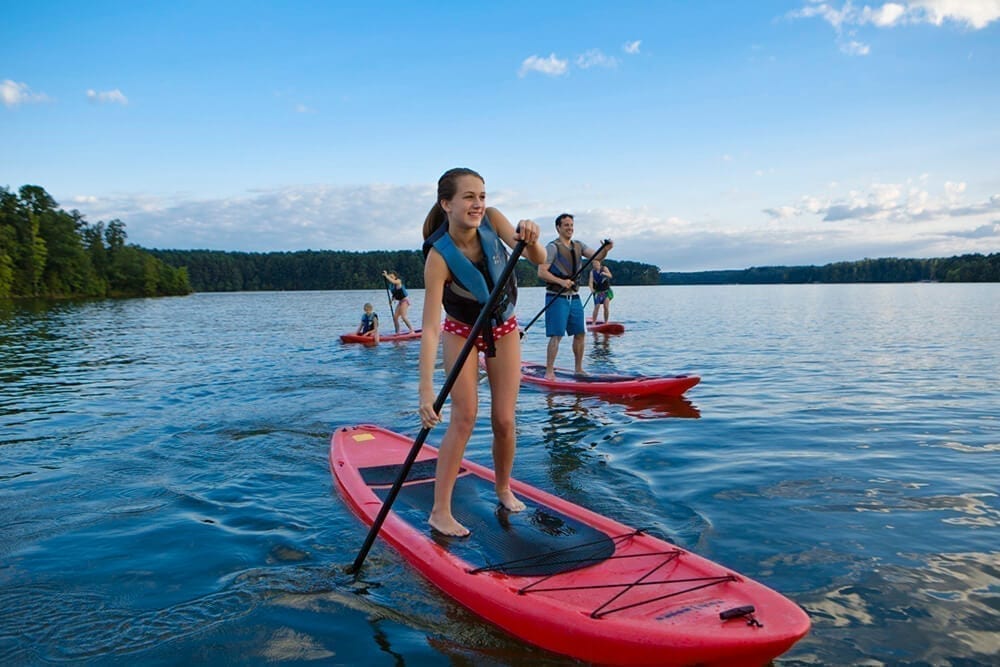 Take, for example, The Landings Club, a private community with six championship golf courses (one hosts an annual Korn Ferry Tour event) that occupies most of Skidaway Island 15 minutes outside of Savannah, Ga. Of its approximately 6,700 individuals—registered from some 2,900 memberships—about 850 are kids 18 and under. As more families have sought the security of a gated community and proximity to schools (the Savannah-Chatham County Public School System stops there on its daily bus route), medical centers, and the bustling downtown district, The Landings has focused its efforts to both accommodate the current membership and attract a new wave. A $25 million enhancement effort was recently completed that included a brand new 52,000-square-foot fitness complex, a renovated clubhouse with an Arnold Palmer-themed dining room and tavern, and a resort-style pool/casual dining complex called The Deck at Franklin Creek that features racing water slides, a full-size pirate ship, and zero-entry.
"What we built with our capital project, a lot of that was geared toward young families," says Landings Club Director of Membership Sales and Marketing Scott Edwards. "The club provides a tremendous amount of opportunities in both the kids' and parents' social lives. We have so many programs for the kids—every type of camp you could think of, from chefs' camps to etiquette, traditional golf and tennis, swimming. We do so much for the kids because it's such a big part of who the club is and the direction we're going."
That's also the case at Bluejack National, a private residential community of more than 400 homes northwest of Houston that opened in 2015 and features the first Tiger Woods-designed course in the U.S. There are also 35 acres of lakes, a spa and wellness center, and a family activity hub, called "The Fort," that features bowling lanes, swimming pools and a waterpark, a football field, a mini "Fenway Park" Wiffle Ball stadium, and more. The wealth of offerings has helped Bluejack cultivate a mix of young families and retirees, many of whom are also drawn by the retreat feel of a community that's still under an hour from the big city. Home offices are now a key component of floor plans for custom builds in the 767-acre community.
"While people are attracted to Bluejack for a leisurely lifestyle and the luxury nature in which we deliver it, people want to work where they also play," says President and General Manager Brett Schoenfield. "That has been very appealing and attractive to many younger professionals and many professionals in general. There's no question we're seeing that kind of work- play balance and people extending their professional career that's not limited to a traditional office."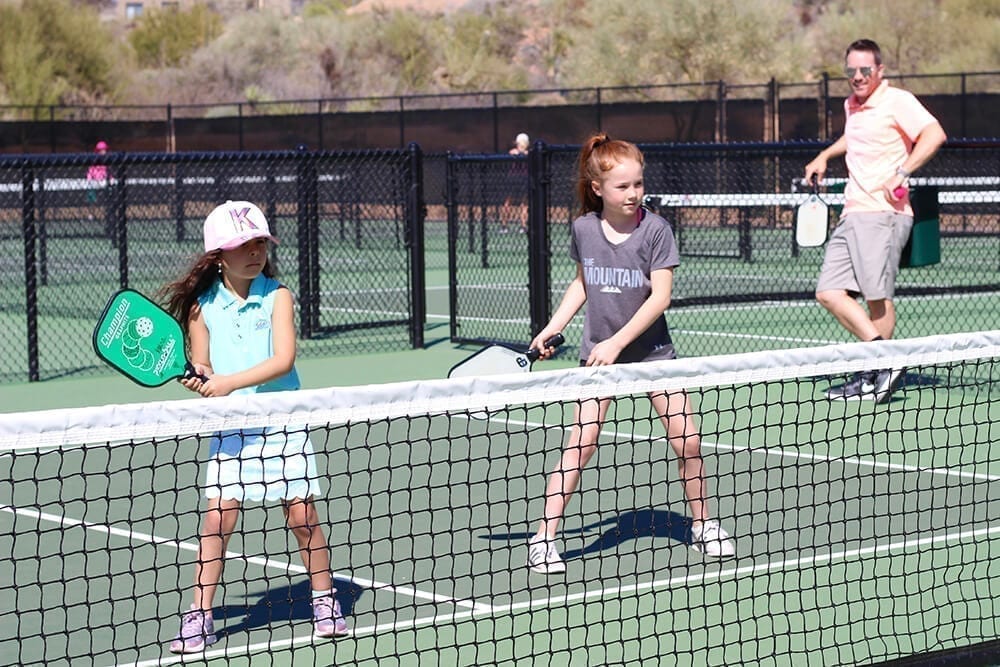 Reynolds Lake Oconee has seen the average age of its residents drop 10 years—from the low-to-mid 60s to the low-to-mid 50s—in less than a decade, so the next neighborhood to be built there will feature cottages and townhomes with dedicated space for home offices.
"You try to build for consumer trends and consumer needs," says Short. While the community remains a popular weekend or second home destination for residents of Atlanta, less than 90 minutes away, approximately 60 percent of the more than 4,000 homeowners live along the lake full time.
The shift at Reynolds has been pronounced. There's more vibrancy, with youth camps and activities that weren't present 10 years ago. Members are pleased, saying the changing demographics have had a positive impact on the community's social cadence.
Gay Balogh, 65, has seen similar changes at The Cliffs, the luxury community in the western Carolinas where she and husband Dan have lived since 2017. There are seven Cliffs communities in total—three on Lake Keowee near Clemson, S.C.; three high up in the mountains near Greenville, S.C.; and one just minutes from Asheville, N.C.—each with its own golf course.
"I'm seeing these types of communities are no longer just for retirees," says Balogh, who started taking golf lessons for the first time last year. "There are members in pre- retirement all the way down to young families. It's all breathing a lot of life into the community."
And bringing some interesting changes.
Desert Mountain, the sprawling, 8,000-acre luxury-lifestyle community in Scottsdale, Ariz., recently opened its seventh golf course—simply called No. 7—an 18-hole par-3 that was designed for golfers of all ages and skill levels, for family and casual play.
Another recently added amenity? Changing tables in many of the restrooms.
"Now they're everywhere," says Nicole Forbes, director of membership sales. "Now our camps aren't full of grandkids, they're full of members' kids. The change and shift are awesome. That said, we went through training of staff not long ago and we had to remind them that when you see a young professional in their 30s or 40s at the table and they're having dinner with their parents, don't just present the bill to the parents. The members might be the young professionals."
Of Desert Mountain's approximately 2,000 members, more than 600 are under 55. In response, the community is introducinganewjuniorsportsacademy for kids four to 17 that will focus on golf and tennis instruction, and support an entirely new membership offering.
It makes sense that proximity to big cities like Phoenix, Atlanta, and Houston makes it easier for communities to cater to younger members who want access to everything from airports to shopping, good schools to high culture. But pre-retirees also are choosing more remote communities like the luxurious Moonlight Basin in Big Sky, Mont., or exclusive Santa Lucia Preserve, which is tucked high in the hills of Carmel-By-The-Sea, Calif., more than two hours south of San Francisco. Helped in part by the tech market in Silicon Valley, not to mention a Tom Fazio design that's ranked among the nation's best, the average age of new members for the Preserve over the past five years is 56.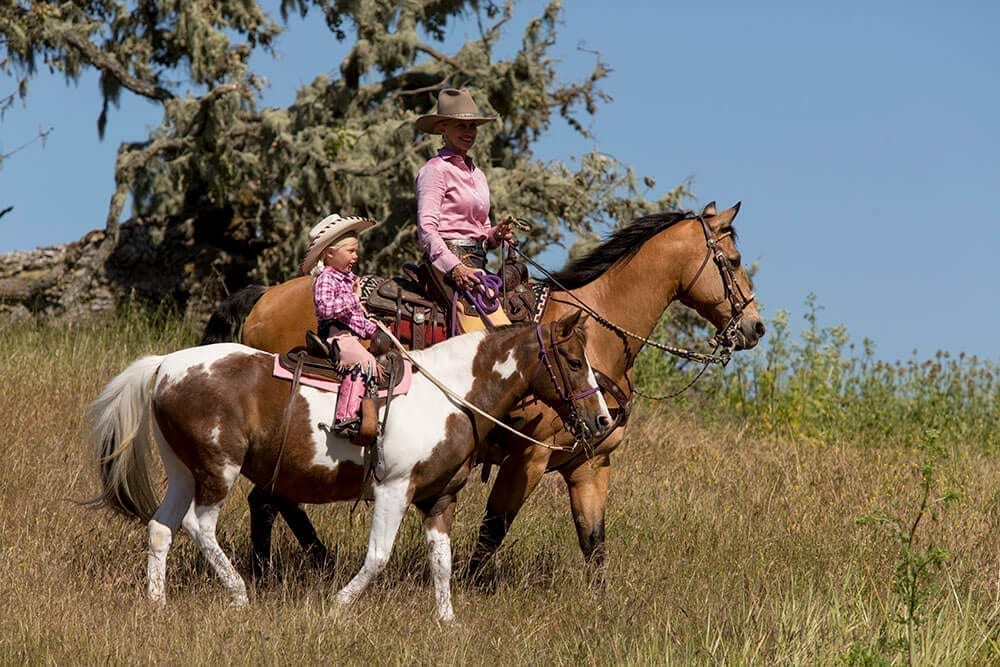 Jen Anello, the Preserve's Director of Sales, says younger families are helping change the community dynamic. In the 20-year-old club's early days, services at the sports center and pool area were limited. Today, there are regular yoga classes, personal training seven days a week, guided hikes, and summer camps. But one of the most important upgrades? Installing fiber optic connectivity throughout the community.
"We had challenges early on because we're a rural area and connectivity was not strong," Anello says. "It was an impediment for those who were starting to be more reliant on technology in the workplace. We had these DSL connections and you couldn't really stream. We used to have one member, for example, who had to come to the (main) hacienda and tap into a stronger connection there to send big files. Now she can effectively and happily work from home."
Regardless of location, upscale golf communities are welcoming consumers of all ages who are reacting to the coronavirus pandemic by looking to live and work a bit further from high-density urban markets. But that's just one reason communities are being forced to stay creative in providing an active and vibrant lifestyle while responding to consumer needs and desires.
"The breadth of the demographics that these communities are addressing is wider than ever," says Enderle, noting that the low-end age of members at Boot Ranch and Talisker is about 40. "A lot of it is because younger people are making a lot more money and feel extraordinarily free to live where they want to live. They are way more likely to be technologically savvy and understand they can do their job from wherever.
"We've got folks moving out of the city with school-aged children to these second-home communities because mom and dad have figured out that they can live there and do whatever they need to do—whether it's traveling or telecommuting using technology," Enderle adds. "And their children are brought up in an environment that's way more expansive experientially, and they're saying my kids can snow ski, water ski, flyfish, hike, mountain bike, play golf, play tennis, do the whole STEM/Steam thing all in one place and we live in paradise. Why would we continue to be stuck in a suburban subdivision?"