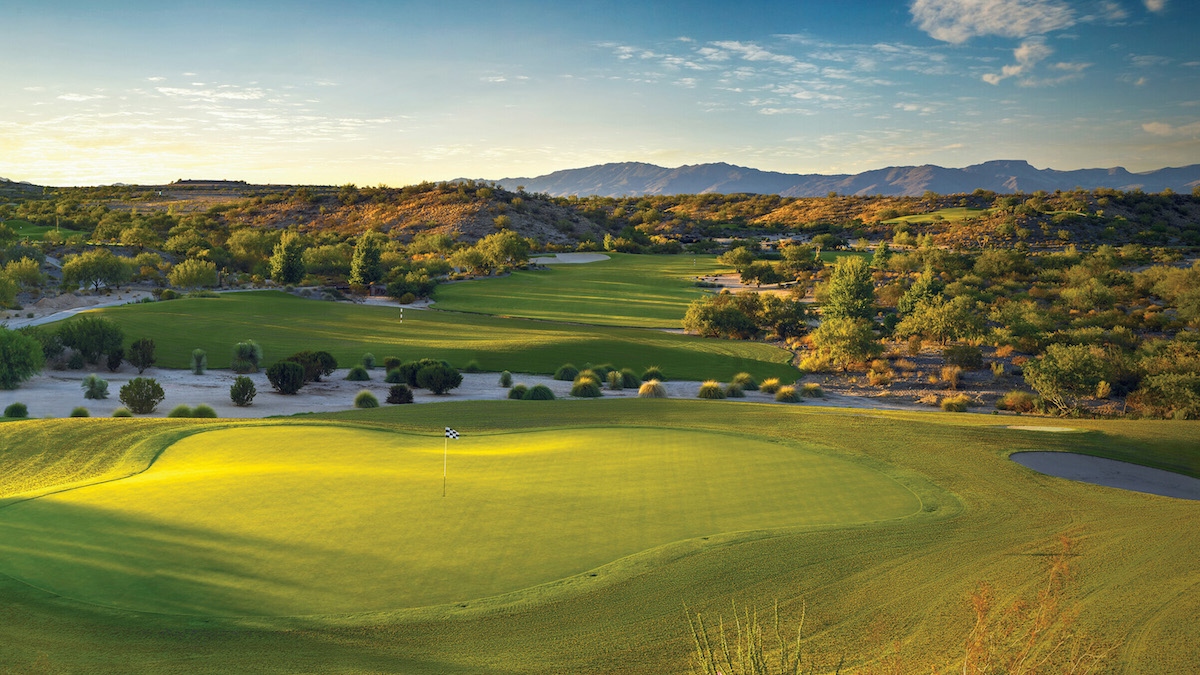 For all its attractions, Phoenix is not the only Arizona. For those who crave a less urban, more authentically Western experience—horses, ranches, big land and big sky—there is Wickenburg, 75 minutes northwest of the big city.
Built to respect the frontier atmosphere, the new Trilogy at Wickenburg Ranch will maintain the wide-open feel by spreading its eventual 2,000 homes over more than 2,600 acres and offering lots bigger than average and most without a backyard neighbor. Owners will enjoy expansive views of sky, mountains, national forest, and a fun, challenging golf course that's already earning national attention.
There also will be a nine-hole short course called Little Wick wrapping around the "Watering Hole," part sports bar, part clubhouse, all laid-back. A clubhouse for the big course will be finished late next year, along with restaurants, spa, fitness facilities, and like the other Trilogy communities around the country, an emphasis on active adult activities ranging from cooking classes to yoga. Home prices range from $200,000 to $600,000 and more.
The first houses have begun going up, but no one is in a rush: Like the scenery around it, Wickenburg Ranch is about the long view.