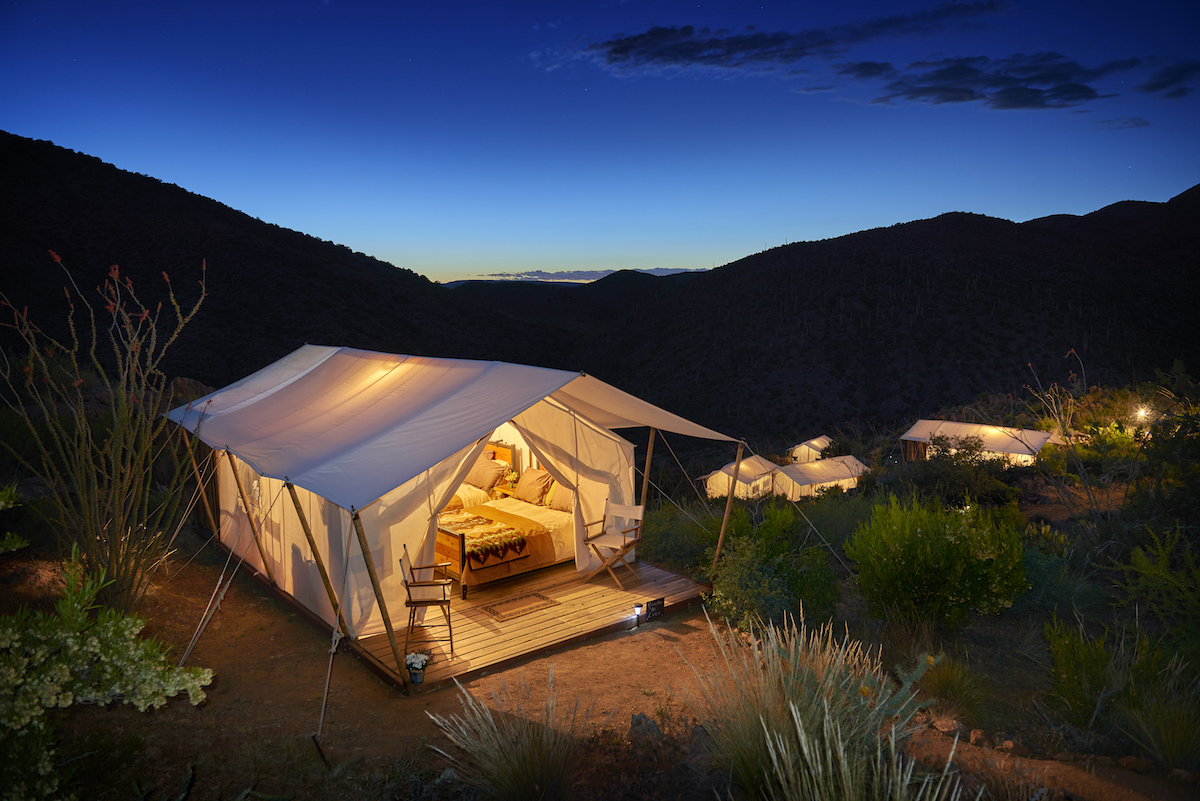 Golf is a given, it's our number-one thing," says Robert Jones, COO/General Manager of Desert Mountain, backing up that statement with six Jack Nicklaus Signature courses—including the site of the Champions Tour's season-ending event—the Jim Flick Golf Performance Center, which features the most advanced instruction technology available, and six clubhouses with nine restaurants and five golf shops.
Yes, this 8,000-acre, member-owned community set against the Continental Mountains is about as golf-centric as it gets. However, Jones says members want "a much broader palette of amenities and services," so Desert Mountain is providing them. The Ranch opened last year, a horse barn with 12 stables and two corrals, riding, cookouts, luxury camping (as shown here), and 15 miles of hiking/biking trails.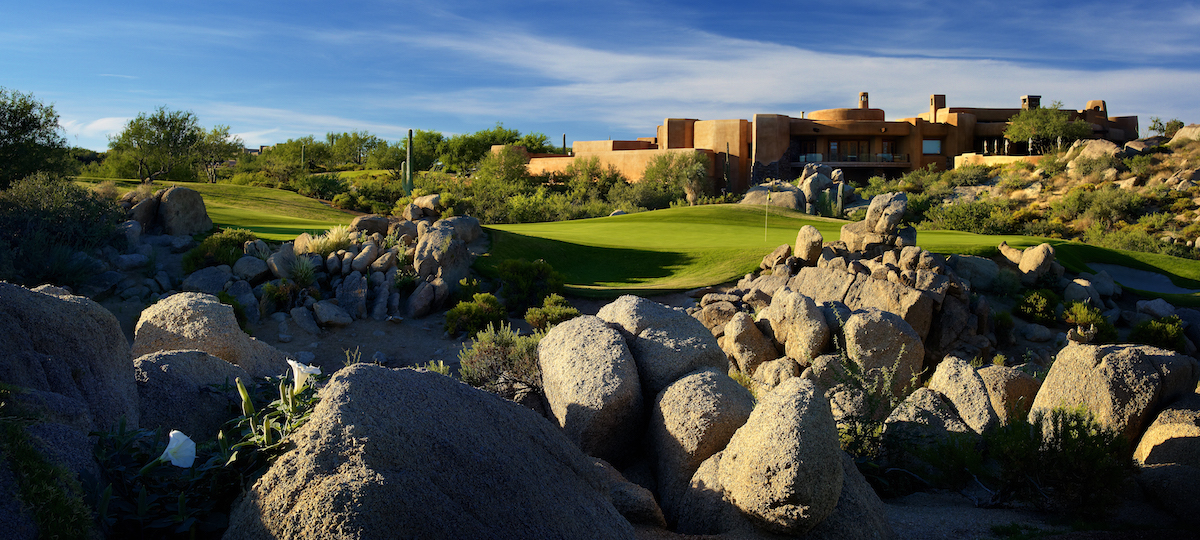 Next comes a big investment in wellness, with a major expansion of the fitness center including more rooms, classes, spa and salon space, a healthy café, plus lectures on everything from diet to life extension. Because if you live at Desert Mountain—where resale properties presently range from $115,000 to $1.9 million for lots and $615,000 to $8.3 million for homes—you want to live a long time.