As U.S. golf travel picks up steam again, no destination is in greater need of a shot in the arm than the Hawaiian Islands.
Given its dependence on tourism, Hawaii saw its 2020 play plummet by 33 percent, missing out on the nationwide golf boom. It wasn't until last October that the State of Hawaii unveiled its Safe Travels program, which allowed visitors to skip a 10-day mandatory quarantine if they tested negative for the coronavirus within 72 hours of a trans-pacific flight. But golf travelers, in general, remained much more likely to seek drive-in golf destinations than get on a plane throughout the second half of 2020.
Limitations on golf getaways created pent-up demand and now, as virus vaccinations continue to roll out, golfers are itching—and scratching that itch—to travel again. A recent National Golf Foundation survey found the expected number of golf trips in 2021 is up more than 60 percent compared to 2020 and that core golfers plan to venture almost twice as far. That's particularly welcome news for Hawaii's resorts and golf courses, which are beginning to experience a resurgence.
"I'm very encouraged. We were in a very sad spot here for about 13 months," says Doug Sutter, the General Manager at Princeville Makai Golf Club on the north shore of Kauai. "We were breaking records in a negative way, while everyone else on the mainland is breaking (play) records."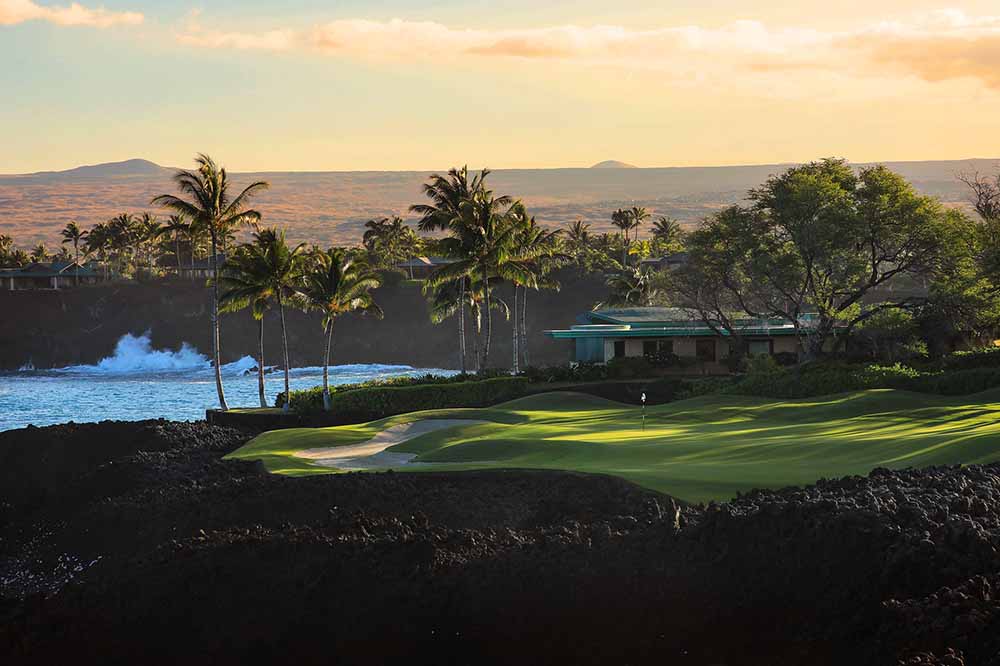 In a survey of Troon customers in late 2020, the world's largest golf management company found that Hawaii ranked as the third-most-likely destination to be selected for an upcoming golf vacation, following only the Phoenix/Scottsdale area in Arizona (Troon's home base) and Florida.
"Travel from the mainland is definitely picking up. We're seeing people book their golf and travel deep into summer from all different parts of U.S.," says Chris Noda, the Director of Golf at the Mauna Lani Resort on the big island of Hawaii. "Also, the later part of 2021 looks to be on a good rebound, with some group travel returning."
Even with the upswing, resort and golf course operators throughout the islands are eager to let golfers know they're back in business in paradise. While resident play throughout the pandemic helped keep the financial losses from being even more significant—doubling compared to the pre-coronavirus era on some islands—it's tourists (and the higher fees they pay) that are essential. And U.S. visitors are even more imperative given the absence of Asian travelers to Oahu, Hawaii, and Maui.
Melissa Dupuis, who oversees Hawaiian courses such as the Ocean Course at Hokuala, Pearl Country Club, and Ka'anapali Resort for Indigo Golf Partners, says she's seeing and sensing an eagerness from travelers to visit the islands, whether as a return guest or a first-timer.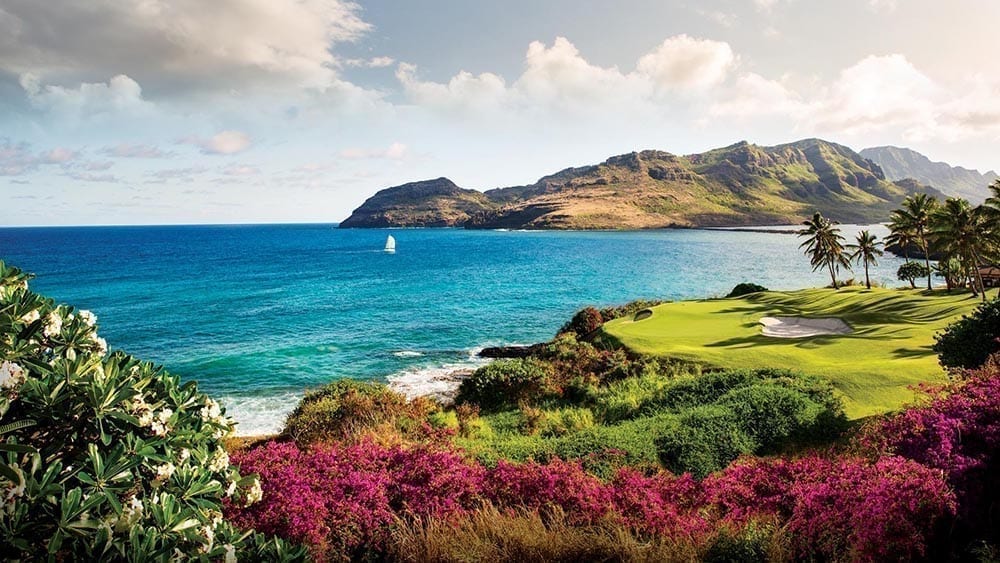 "The hotels are just about at full capacity from what we've heard through July and are filling into August now," Dupuis says. "The typically shoulder periods of September and October are still unknown as far as if they will fill in with demand. The hardest part for travelers now is finding a rental car; we tell them to book early."
While continuing to monitor occupancy and arrival levels, many resorts are still operating limited tee sheets with reduced staff—from Kapalua's Plantation and Bay courses on Maui to Princeville's Makai.
"Our operation is much tighter now," says Princeville Makai's Sutter, noting there's only about a 4.5-hour window for tee times each day, with carts required to be back by 4:30 p.m. But it's welcome business for a course celebrating its 50th anniversary this year. Kauai was affected even more than the other islands, having opted out of the Safe Travels pre-testing policy late last year before rejoining the program on April 5. And for Princeville Makai, the pandemic was just the latest challenge, coming on the heels of severe flooding in 2018 and a devastating tropical storm in 2019.
"The island really came together during the shutdown. We had to be resilient and look out for each other," says Sutter. "Now it seems like guests are more supportive than ever. We're seeing a lot of multi-round pass sales—a minimum of three rounds or more. There's a lot of happy clients who have been missing the islands and the golf course. For most visitors to Kauai, it's not their first time. We get a lot of repeat guests."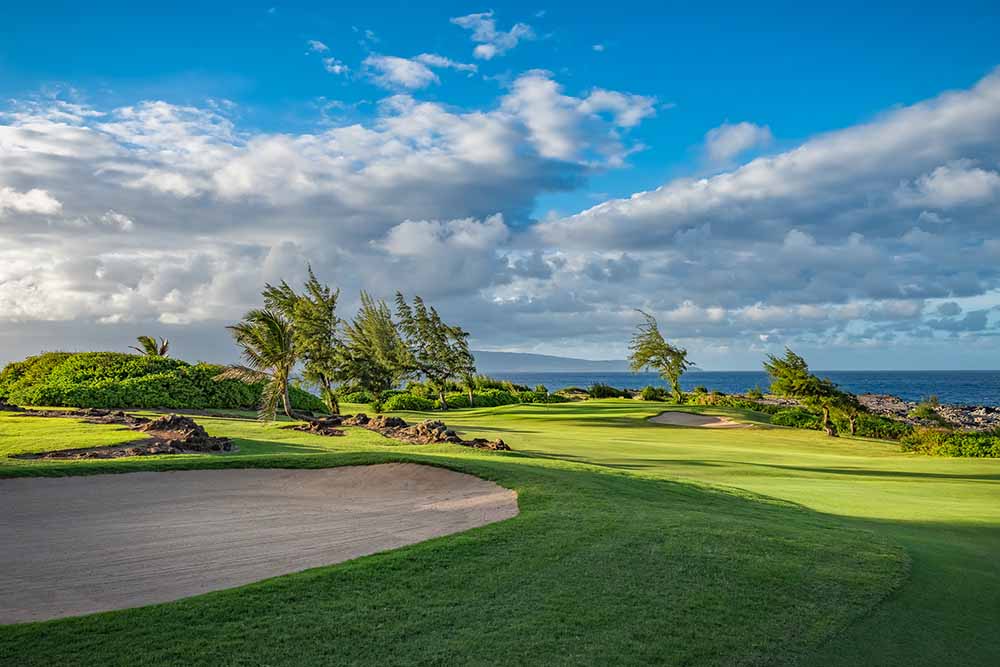 That's not uncommon in Hawaii, as anyone who visits typically wants to get back again as soon as possible. Resort operators are eager to get golfers back, too, and see if the game's mainland momentum can extend to the Aloha State.
"The forecast is really good. Rates are healthy and tee sheets are filling up," says Alex Nakajima, General Manager of Kapalua Golf and Tennis. "Since March, it's a record-breaking trend. We're going to be leaner, but still capture a lot more revenue, which means more profit. It was a matter of time for Kapalua's floodgates to open."
Have you played golf in Hawaii?