By Bob Dagley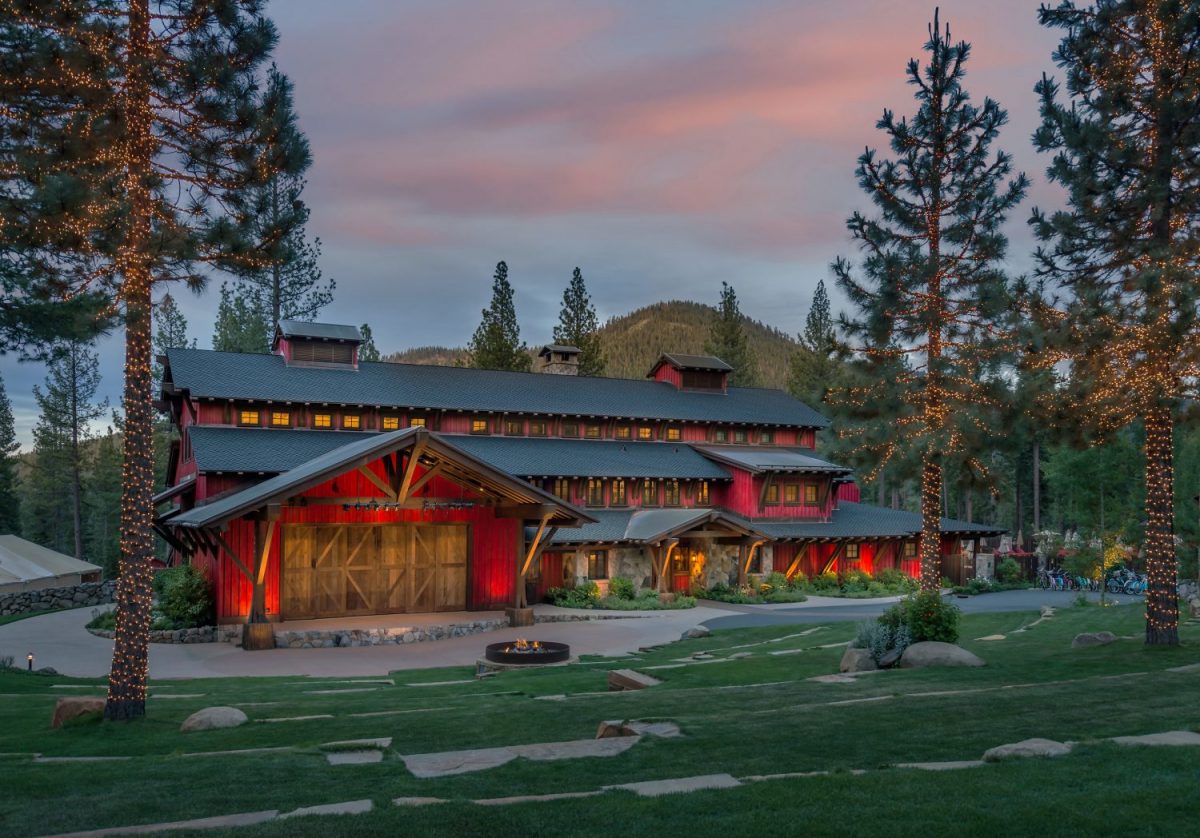 Club Membership: All in the Family
The "one-membership-fits-all" formula is a thing of the past. From multi-generational memberships to pick-and-choose menus, clubs are trying out new ways to bring more people into the fold. For members, that often means getting more for their dues and/or paying less.
John's Island Club in Vero Beach, Fla., is one of the growing number of clubs to offer vertical-equity memberships, which allow three, even four generations of a family to use any of the amenities or social benefits without additional fees. "The Vertical Family membership has created many traditions within families and strong bonds between families," says Michael Merrill, Broker Associate at John's Island. "The youthful vibe and energy is driven by the multiple generations that have access to the club and of all its amenities. We are frequently asked by new prospects what is the average age of the residents? Our response is to take a look around."
In Durango, Colo., Glacier offers a "two up/two down" equity membership program that includes both sets of a couple's parents, children of any age, plus their spouses and grandchildren as full members. And while not widely advertised, some private communities have lowered their initiation and membership dues. Pronghorn Resort in Bend, Ore., which also offers a vertical-membership program, reduced its dues by 40% in 2015 to provide more opportunities to homeowners. Tellico Village in Loudon, Tenn., does not charge a golf membership fee to join the club but offers pick-and-choose user fees that let members select how to spend their money.
National memberships are popping up more frequently, too. At communities like Berkeley Hall Club in Bluffton, S.C., and The Ford Plantation in Richmond Hill, Ga., such memberships allow potential homebuyers the opportunity to get a close look at how a community lives before making an all-in commitment. "It's a great opportunity for those not ready to commit full time. It's an easy way to take in the fabric off our lifestyle," says Berkeley Hall General Manager and COO Adrian Morris.
Our Clubhouse is Bigger Than Yours
Many communities are replacing small clubhouses with bigger, more dazzling designs. Even new communities are introducing fabulous clubhouses to showcase the lifestyle awaiting new members.
At the larger-than-life Boca West Country Club in Boca Raton, Fla., the existing golf clubhouse was replaced earlier this year by a $50 million, two-story, 153,000-square-foot facility. Inside are two restaurants: a retro-themed deli and sports bar, Grand Central, and Prime Cut, a steakhouse with an 1,800-bottle wine cellar. There's also a boutique that resembles a high-end department store, a library, and a ballroom that seats 500—all built without a member assessment. "We feel we have more than just a new clubhouse," says the club's general manager, Matthew Linderman. "It's a long-term investment in the iconic lifestyle we personify at Boca West."
BallenIsles, about 30 miles up the coast in Palm Beach Gardens, recently broke ground on an expansion to its clubhouse that will bring it close to 100,000 square feet. The expansion—scheduled to open in fall 2018—will be highlighted by a grand, redesigned 19th Hole on the terrace with views of the East Golf Course, where many legends qualified for the PGA Tour when the club was the home of the PGA of America in the 1960s. The $35 million project is also being done assessment-free. "The renovation will not only benefit current members but the growing generation of new members that we're attracting," says Board of Directors President Jack Cook.
On the Big Island of Hawaii, Kohanaiki's nearly 100,000-square-foot clubhouse is very different from its Florida counterparts. Designed by renowned architect Shay Zak, the two-story, Hawaiian-style structure with spacious outdoor areas and wide-open views to the Pacific Ocean. "I think of it not as a building with a landscape around it but as many smaller and more intimate buildings placed within a landscape," says Shay. This is intimate at its most luxurious, with an onsite master brewer plus a museum-worthy collection of more than 200 Hawaiian artworks and artifacts.
Other magnificent new clubhouses include La Casa at Encanterra Country Club in San Tan Valley, Ariz., more than 60,000 square feet plus state-of-the-art aquatic and tennis facilities. Blackstone Country Club at Vistancia in Peoria, Ariz., opened a more modest 30,000-square-foot Hacienda-style clubhouse that sits majestically in its Sonoran desert setting.
But all these pale in comparison to the clubhouse at China's Mission Hills Shenzhen, which checks in at a whopping 300,000 square feet and has been recognized by Guinness World Records as the largest golf facility in the world.
Getting Lost in a Good Read
Nestled in the woods at Martis Camp in Truckee, Calif., the alluringly named Lost Library offers members a quiet escape. Stocked with books, M&Ms, board games, and an inviting fireplace, this idyllic setting is a welcome retreat from the wired world.
Capturing Kids
New initiatives are pulling the stuffiness out of Old School private golf communities and helping attract younger members and their kids. Since keeping the kids engaged and active makes older members happy, the new name of the game is "family-oriented," with clubs serving up fun every way they can.
Barns are big at private golf communities. Not the livestock-holding variety, but barn-like recreation centers full of family-friendly amenities that are the equal of any resort destination. The Family Barn at Martis Camp in Truckee, Calif., includes indoor basketball, a 44-seat movie theater, a bowling alley, an old-fashioned soda fountain, and an outdoor amphitheater that has hosted the likes of Randy Newman and The Beach Boys. At Iron Horse in Whitefish, Mont., Fish Camp Lodge is more log cabin retreat than barn and more of an outdoor destination than an indoor one: Fishing for rainbow trout in the summer and skating on the pond in the winter are favorite activities for all ages.
A Swiss Family Robinson-style tree house built around oak trees is used for slumber parties, camp outs, and other high-in-the-sky adventures at Houston Oaks in Hockley, Texas. Kids have their own 5,000-square-foot clubhouse at Promontory in Park City, Utah: the Kinnikinnick "Kids Only" Cabin comes with its own director, who organizes themed activities including nature programs, sport camps, and trips along an Adventure Trail. Wilderness Club in Eureka, Mont., entices the family with a 200-foot-long water slide into its very own water park, while s'mores, sing-alongs, and tepees await at The Kids' Camp at Gozzer Ranch on Lake Coeur d'Alene, Idaho.
Not-So-Secret Pleasure: Pickleball
Part tennis, part badminton, part ping-pong, the hottest sports craze in the country is pickleball. According to the USA Pickleball Association, there are now more than 4,000 locations where you can play this fast, yet easy-on-the-knees game, more than double the sites since 2010. And much of the hottest action is at private club communities, including Quail Ridge in Boynton Beach, Fla., Whitetail Club in McCall, Idaho, and Trilogy at Vistancia in Peoria, Ill. Among the communities to truly embrace the sport is Hot Springs Village in Hot Springs Village, Ark., which now has eight official courts and more than 300 members in its pickleball club.