Making a birdie on any of the devilish, turtle-back greens at Pinehurst No. 2 is an enduring memory for just about any regular golfer visiting the iconic resort in the sandhills of North Carolina. But for those skilled enough, or lucky enough, to birdie one of the four par threes (or eagle a par four) at the three-time U.S. Open site, they'll leave with more than fond memories. If they take their scorecard to The Deuce bar that overlooks the 18th green, they get a "2 on 2" keepsake coin to immortalize their achievement.
The memento is among a series given out at Pinehurst, which also rewards golfers with commemorative color-coded poker chips for holes-in-one on each of the nine holes at "The Cradle," the resort's fun-for-all-ages par-3 course. The "deuce coin" was the original, though, and has gained an enthusiastic following since being introduced several years ago, the brainchild of Pinehurst President Tom Pashley, who as you might suspect has a successful marketing background.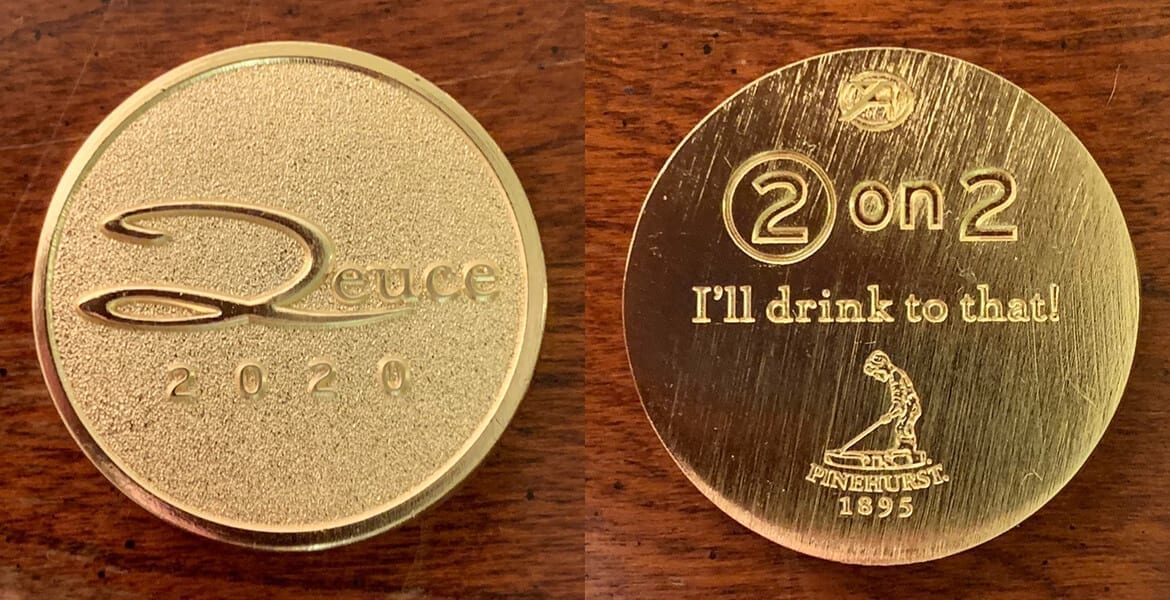 "We have the history and so much great golf, but the question was how do we get remembered even more? It's those little touchpoints," says Pinehurst Director of Golf Ben Bridgers. "You can imagine how many golfers there are who want all nine poker chips so they can truly have something unique."
Pinehurst isn't the only golf facility that gives away mementos or prizes for special accomplishments. Sure, there are plenty of golf resorts that give out tee gifts or a custom bag tag, but providing something commemorative for an achievement goes even further and makes guests feel like they're part of a special fraternity.
Silvies Valley Ranch
At Silvies Valley Ranch in Oregon, golfers who hit their "longest drive" on the downhill 18th hole of the Hankins Course can claim a specialty cocktail called "The Horseshoe Nail" at the clubhouse bar. Truth is, the bartenders aren't really sticklers on whether it was your longest drive ever or longest drive of the day. The bottom line: If you hit a good one off the tee to close out your round at Silvies, you'll remember it fondly.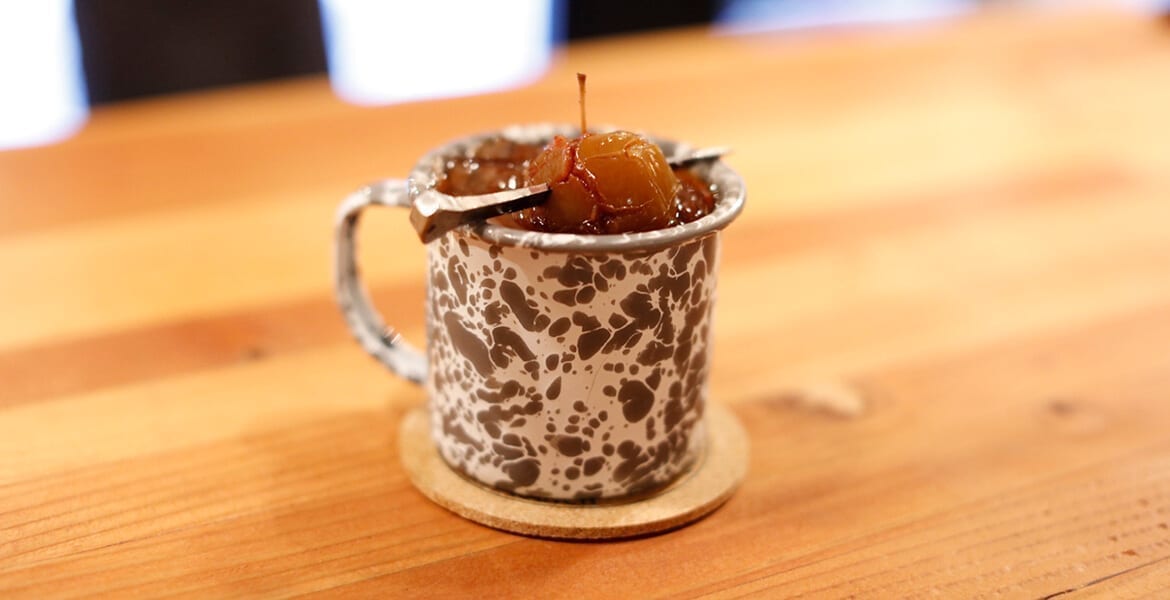 Bandon Dunes Golf Resort
Golfers have a chance to get some cash at Bandon Dunes by…playing more golf. Yes, if you play four rounds in a single day at the remote property on the Oregon coast—an achievement most relevant during the resort's popular summer solstice event—they'll pay you $100. The resort also gives out framed prints and a scorecard holder for anyone who cards a hole-in-one.
The silence before the first tee shot on a #BandonSolstice day is filled with anticipation. Good luck to all of the golfers playing 72 holes today! Tune into our insta story for more of the fun! pic.twitter.com/27jbUG8ARE

— Bandon Dunes (@BandonDunesGolf) June 23, 2020
Streamsong Resort
At Florida's Streamsong Resort, different commemorative coins are given out for holes-in-one, eagles, or double eagles at any of the resort's three courses (Blue, Red, and Black). In fact, along with delivering a pin flag, the resort sends a hole-in-one anniversary card to every guest who's made an ace to remind them of their special feat. Those lucky golfers who made a hole-in-one when Streamsong opened in 2013 have received anniversary cards now for seven years.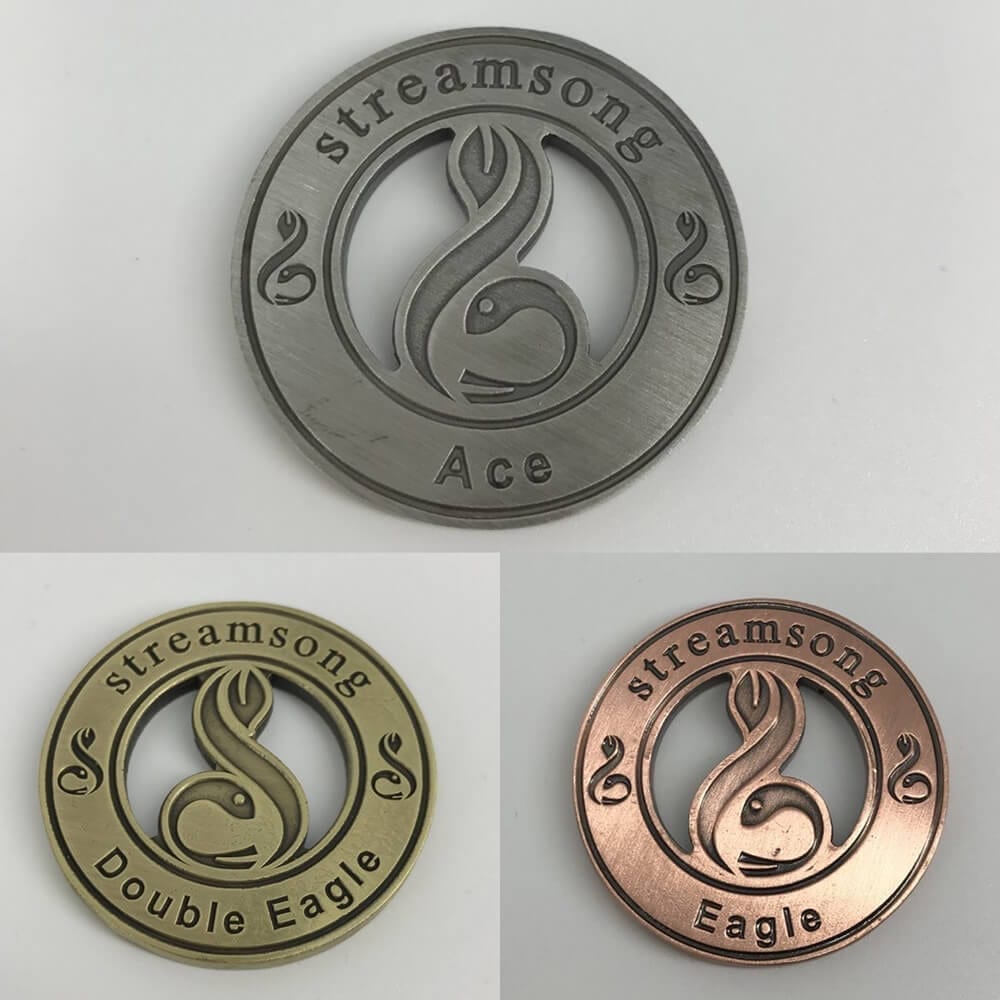 Wynn Las Vegas
A lot of golf courses give out pin flags for a hole-in-one, but the upscale Wynn Las Vegas has taken it a step further, in true Vegas style. The 18th hole at the recently renovated course is now a long par three that plays about 200 yards from the resort tees to a well-protected green backed by a dramatic 35-foot-tall, 100-foot-wide waterfall. Close your round with an ace there and you have a chance to pocket up to $20,000 depending on which tees you're playing.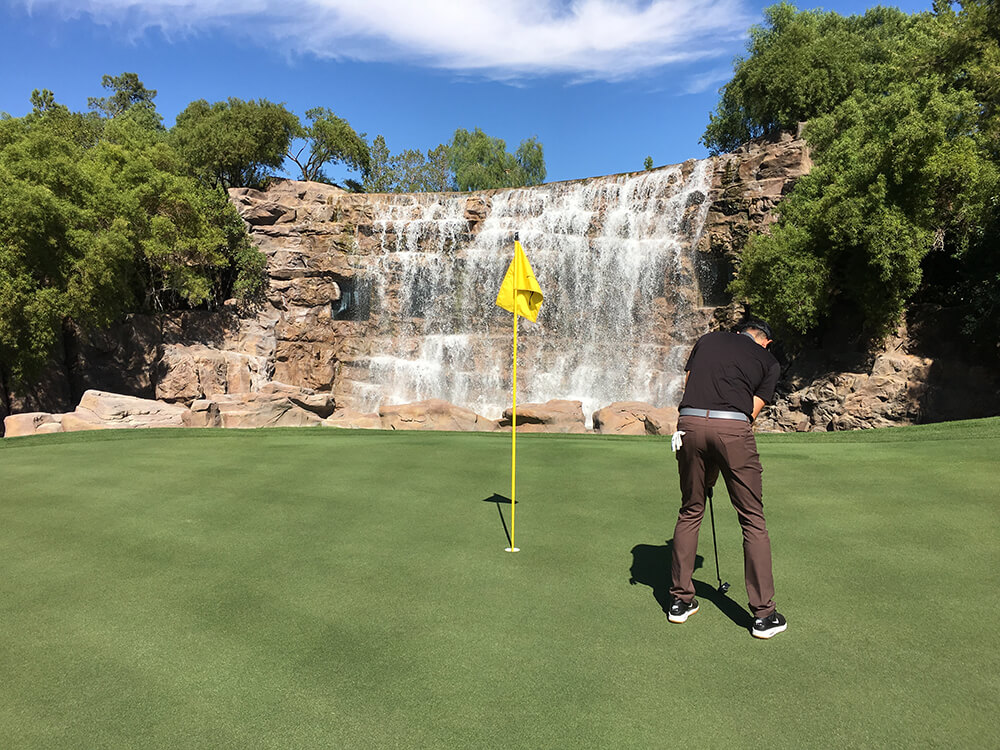 Big Cedar Lodge
Any guest who makes a hole-in-one at the par-three 19th hole on the Tiger Woods-designed Payne's Valley course at Big Cedar Lodge—an extra island green hole set at the base of a 200-foot limestone cliff—wins a $1,000 gift card to Bass Pro Shops and Cabela's (the entire Big Cedar property was the vision of Bass Pro Shops founder Johnny Morris).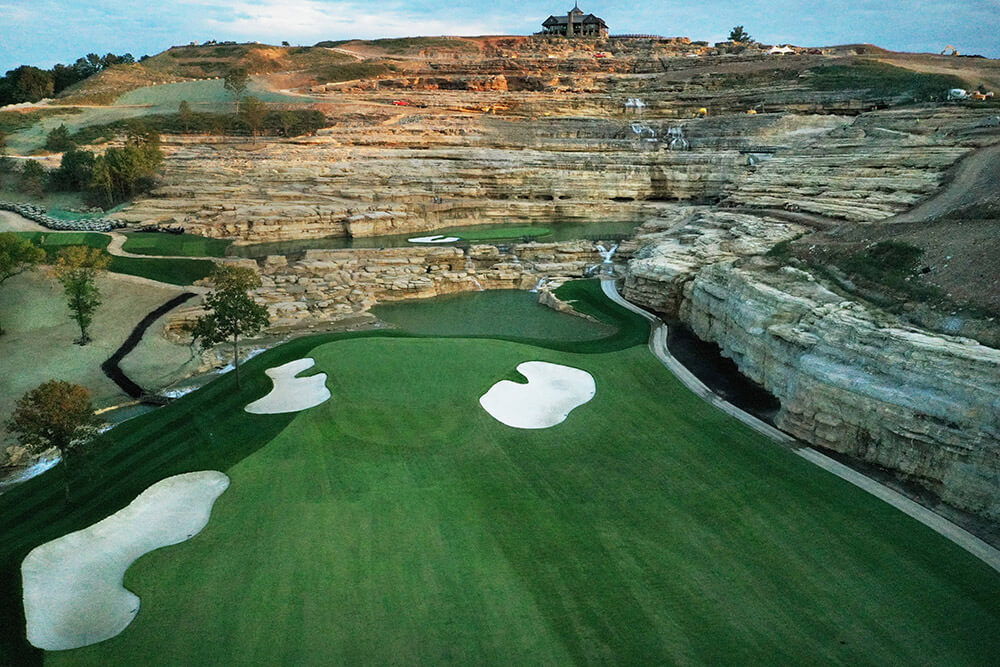 There are surely more examples out there that we haven't included on the above list. For instance, if a person gets a hole-in-one at TPC Sawgrass, they get their name engraved on a plaque outside the resort locker room. And a bit of a humble brag here, but the only time I ever eagled a short par four was in South Korea, where I received a certificate memorializing the improbable-for-me two and had my name (and achievement) displayed on a digital sign in the clubhouse following the round. I know I won't forget that.
Are there any unique, achievement-oriented golf course prizes you've come across?