The 2020 Tokyo Olympic course, Kasumigaseki East, ranks third on our Top 10 list of courses in Japan behind a pair of Hugh Alison designs that are likened to Augusta National and Pebble Beach, respectively.
1.

Hirono, Hirono
The Augusta National of Japan, this 1932 design by Hugh Alison weaves strategically among woodlands, ravines, lakes, and ponds, with perhaps the best quartet of par threes in the Far East. A golf museum adjoins the ultra-exclusive club.
2.

Kawana (Fuji), Shizuoka
Another Alison masterpiece, this one likened to Pebble Beach for its seaside setting, but the elevation changes are even more dramatic. Sticky korai grass makes for difficult putting, but more than three-quarters of a century after its debut, this remains the best resort course in Japan.
3.

Kasumigaseki (East), Saitama
The stronger of two parkland layouts set on subtly undulating terrain half an hour north of Tokyo. A 2016 renovation by Tom Fazio and son Logan stretched the back tees to nearly 7,500 yards in preparation for the course to host the Olympics.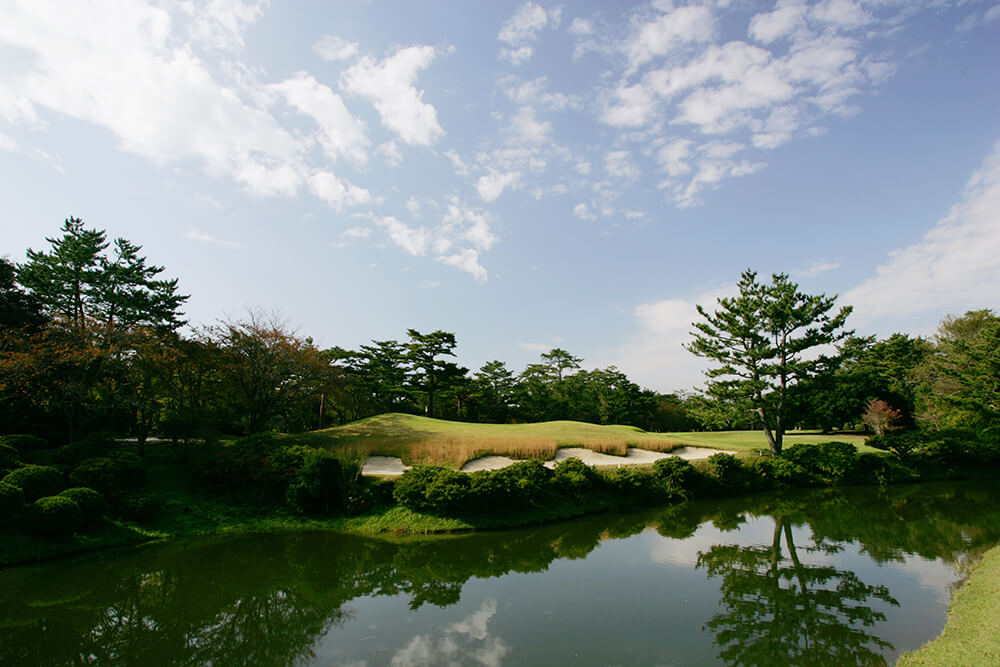 4.

Naruo, Kawanishi
Yet another Alison design, this one set in the hills outside Osaka and relatively untouched over the years with the result that it is short by today's standards, the principal challenge coming from the korai greens and the architect's signature cavernous bunkers.
5.

Tokyo, Sayama City
There was a time when all proper Japanese courses featured two greens per hole, one for summer conditions and one for winter. This 1940 design by Japan's Kohmyo Ohtani may now have the nation's best set of double greens thanks to a 2018 restoration by Gil Hanse.
6.

Koga, Fukuoka
A charmer set in a pine plantation beside the sea, what it lacks in length it makes up for in small, raised, fiercely bunkered greens.
7.

Abiko, Abiko City
This was a double-green course until 2013 when Brian Silva converted it to the standard format while rebuilding several holes, earning GOLF Magazine's recognition as the best international renovation of the year.
8.

Ono, Hyogo
Set on rolling, wooded terrain 45 minutes outside Osaka, it plays through a garden-like atmosphere with the finishing stretch on each nine wrapping around a lake. A salient—and bold—design feature is the placement of a single pine tree dead center in several fairways.
9.

Oarai, Ibaraki
The top course of Japan's most famous architect Seiichi Inoue is a (rare for Japan) beachside layout marked by twisting fairways cordoned tightly by massive pines.
10.

Kasumigaseki (West), Saitama
This sister to the Olympic site is strong enough to have held the Japan Open. Like the East, it has undergone a positive adaptation from its original two-green design to the standard format.