A round of golf played at a premier, bucket-list course warrants a commemorative round of drinks at its conclusion. While there are dozens of golf resorts that meet that bucket-list criteria, some are better equipped to provide an equally thrilling post-golf round of cocktails—especially when rarefied whiskies are the libation of choice.
So, if your preferred pour is whisky or whiskey—if you favor high-rye, soft wheat, or rich malted barley—the following three resorts will astound you with their curated whiskey collections.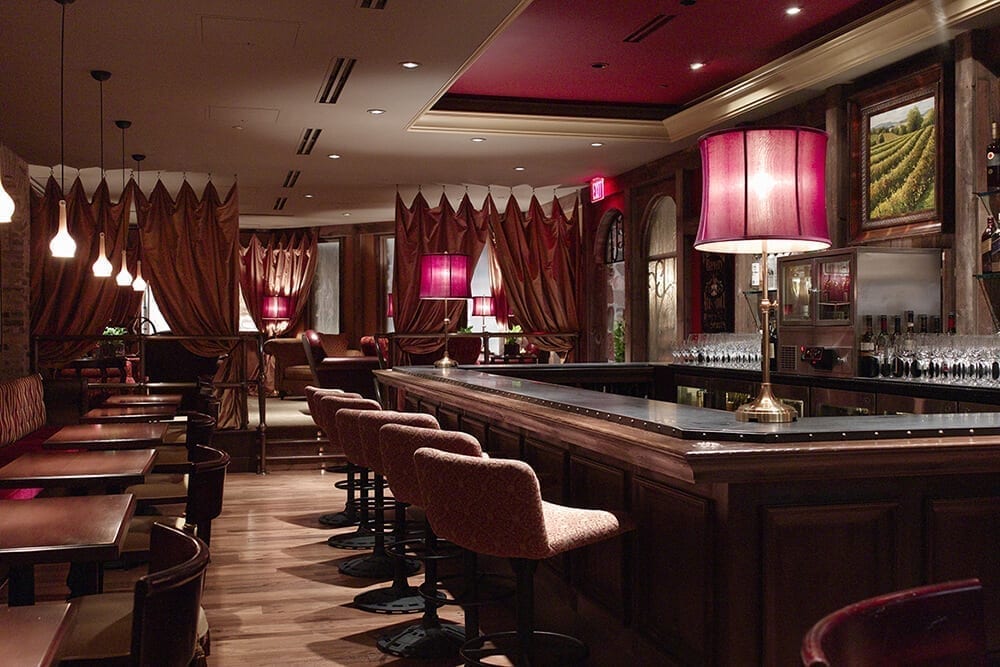 The American Club (Kohler, Wis.)
In Kohler, Wis., Pete Dye famously took a flat piece of land that lacked character and transformed it into The Straits, a world-class golf course reminiscent of some of Ireland's most revered links. Similarly, several years ago bartender Peter Kalleward—informally known as the Destination Kohler mixologist—was offered the opportunity to steer the direction of the spirits program at The American Club. Through Kalleward's guidance and personal interest in whiskey—and with the resort's purchasing power and commitment to the project—The Winery Bar's whiskey collection has blossomed into a vast assemblage of excellent tipples.
To date, Kalleward has built a whiskey collection close to 400 bottles strong, which all but assures that there's a bottle within the collection for every taste and budget. "We have bourbons that you can have for $8 and Scotches that you can have for several thousand dollars," he says.
Bourbon enthusiasts will salivate as they scan the bar's premium offerings—Old Fitzgerald 15-year, two "Masters Keep" expressions by Wild Turkey, and three annual releases of George T. Stagg, all of which cost between $39 and $71 for two-ounce pours. The bar's crown jewel of bourbon, however, is a bottle of AH Hirsch Reserve 16-Year, a whiskey distilled in 1974 that costs $245 for a two-ounce pour—more than a round of golf on The Irish or the Meadow Valleys courses during the high season.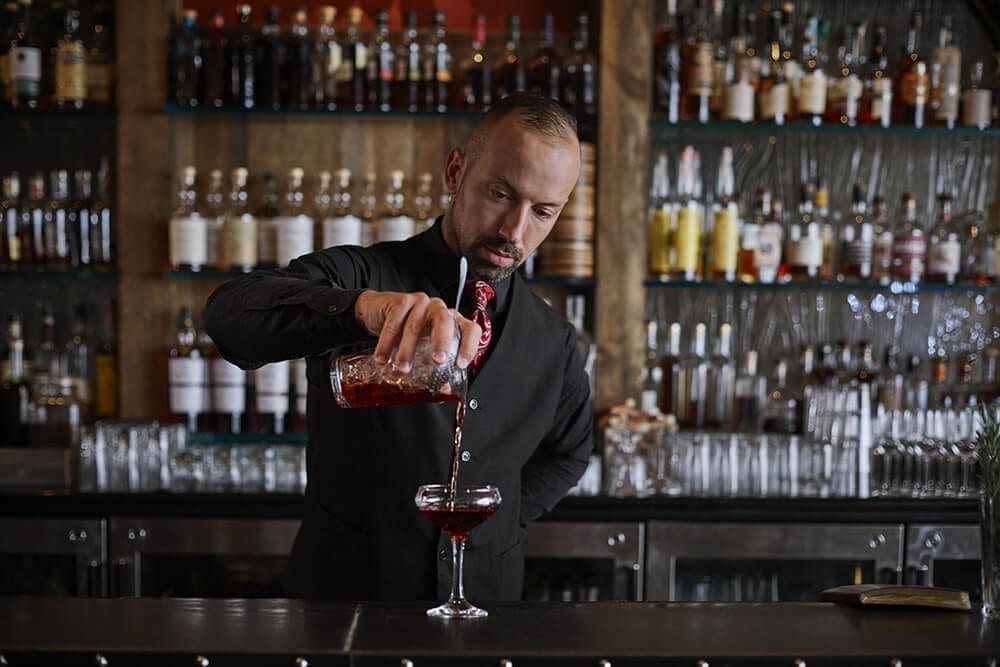 The Winery Bar's collection makes it possible to taste more than a dozen Scottish single malt expressions. Some of those, such as Macallan 1985 and Macallan 1989, will set you back as much as $1,500 a pour. That said, there are lesser-priced gems to be enjoyed, including Bruichladdich's Black Art ($72), Glenmorangie Signet ($64), and Laphroaig Lore ($38). https://www.americanclubresort.com/
Gleneagles Resort (Auchterarder, Scotland)
Affluent Scotch enthusiasts will likely find it difficult to select their first dram at The Century Bar inside the stately hotel at Gleneagles Resort. The bar features about 250 single malts, some of which are exceedingly rare (and exceedingly expensive). Fifty-milliliter pours of 1924 Royal Brackla, Macallan 1950, and 1953 Glenfarclas Coronation, for example, range in price from £1,500 (about $2,110) to £2,000 (about $2,820). It'll take some serious, high-stakes Nassau victories out on the resort's King's Course, Queen's Course, or Centenary Course for most golfers to splurge on any one of those resplendent offerings.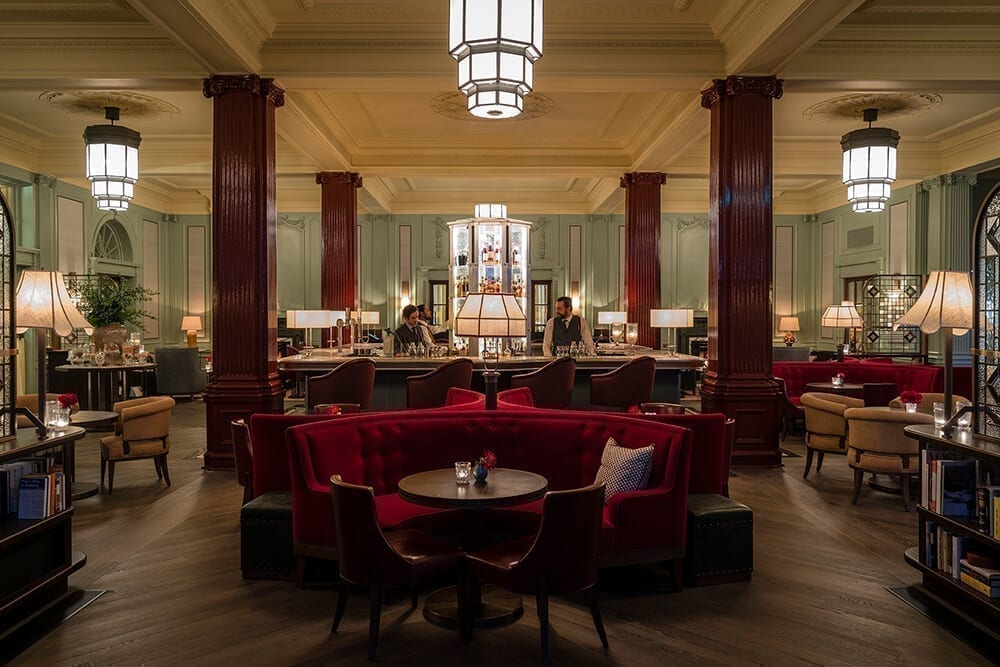 "Initially our guests are usually drawn to the big names like Macallan or Dalmore, but it's the previously unknown bottles that get personally recommended by the bartenders which often end up being the favorites," says Rashid Ghuloom, the resort's food and beverage duty manager. Those lesser-known whiskies often include a 16-year Edradour finished in Barolo casks, a 30-year cask strength single barrel release from the Crabbie distillery, and a 15-year Longmorn distilled in 2002. Others might consider a 22-year Benriach finished in dark rum casks or Glenfiddich Winter Storm, a 21-year finished in icewine casks.
The Century Bar also offers more affordable whisky flights, such as a vertical sampling of Mortlach age statements or a comparison of unique, cask-finished Glenmorangie expressions. Regardless of their rarity, age, or price, all whiskies within the collection were selected by the resort's whisky committee—a group of Gleneagles employees who are whisky enthusiasts. https://gleneagles.com/
Reynolds Lake Oconee (Greensboro, Ga.)
Discoveries will surely be made during golfers' rounds on The National course at Reynolds Lake Oconee as players ascertain the location of their balls after hitting several blind approach shots scattered across the course's 27 holes. At the culmination of their rounds, golfers might make one more unexpected discovery in The National Tavern as they glance over the "Bourbon Reserves" section of the tavern's spirits menu. Almost three dozen highly prized bourbons are listed on that page and offered at remarkable prices per pour, especially considering what those individual bottles are commanding on the secondary market.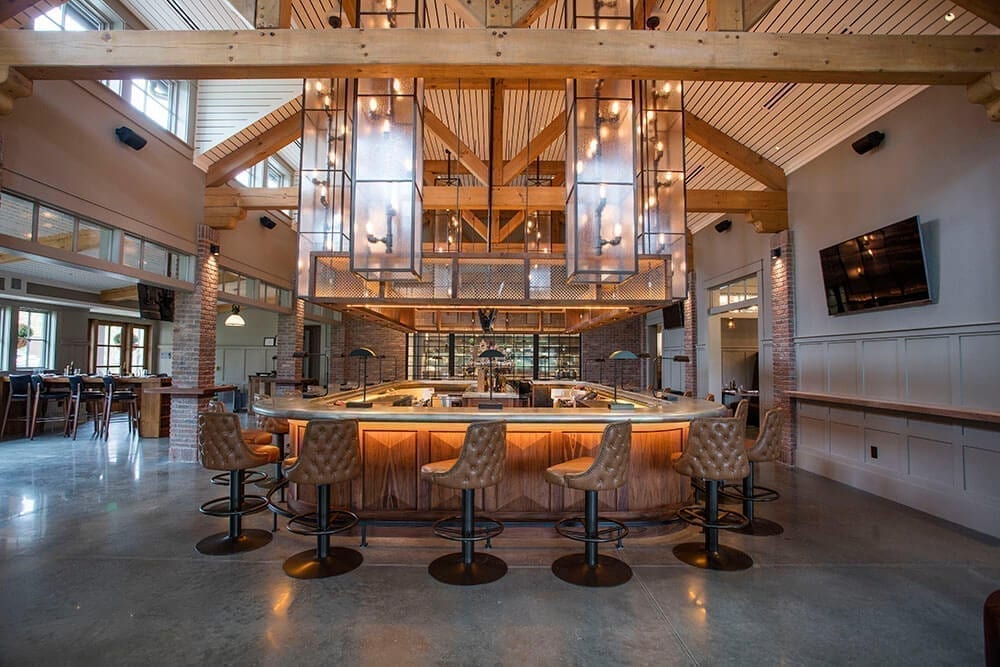 Bottles of E.H. Taylor, Jr. 18 Year Marriage or Pappy Van Winkle 23 Year Family Reserve are selling for as much as $5,000 online, but patrons at The National Tavern can taste them both for $28 or $100 a pour, respectively. The same is true for the 2020 release of William Larue Weller—a barrel-proof, 12-year wheated bourbon that carries a hefty $2,000 price tag on whiskey retailer websites but costs only $35 a pour at Reynolds.
"I always price products based on what I pay for them and not the secondary market," says Oliver Wilcher, Reynolds's director of restaurant services and its resident whiskey expert. "We all have bucket lists in our lives, and for some people getting to taste some of these hard-to-get allocated whiskies is one of them."
The tavern's Bourbon Reserves menu is marked with the cautionary words "limited availability," which is not hyperbole. Wilcher acknowledges that he and his staff will typically pour through a year's worth of inventory between the time they acquire those allocations and when the next year's limited supply is delivered. https://www.reynoldslakeoconee.com/
What golf clubs have you been to that feature an exceptional whiskey collection?